It was an exciting Week 16, where most fantasy football championships are decided. There are still some leagues that play a championship game Week 17, but most leagues are now complete. For the first time in a couple of years, I did not take a title this year in any of my leagues and I'm already looking forward to 2014. Based on the countless emails we are receiving at FFChamps.com, it was a great year for FFChamps members. The testimonials from customers that won their leagues and thanked us are awesome and make up for my weak season. We'll tweet and post some of these on FFChamps.com. We plan to publish a fantasy football playoff strategy Thoughts from the FFChamps column next week, as there are now so many options for playoff fantasy football including one from the NFL.
If you are in a Week 17 league, a reminder to:
- Start your Studs
* - Check the weather forecast, especially where your Kicker is playing*
* - Be on top of the injury updates right up until kickoff and the set lineup cut off*
* - Be sure to offset great QBs if you have one of their prime WRs*
* - Use the Week 17 Strength of Schedule tool at FFChamps to assess your players' match-ups and who to start or sit.*
The Lions resembled the cowardly Wizard of Oz version down the stretch. Matthew Stafford was a solid QB all season but really choked, both in NFL and fantasy performances, Weeks 14-16. Stafford had standard scoring system points of 9, 12 and 11 respectively in the fantasy playoff weeks, and was a championship killer in Week 16, throwing for 0 TDs and two picks. Stafford's lackluster performance had a direct effect on Megatron, who had his worst three weeks of the season.
The top 10 RB/WR/TE point scorers for the 2013 season through Week 16 featured six receivers (5 WR/1 TE) and four running backs. In two of my leagues, teams that had a strong roster of wide receivers won. One of those teams had AJ Green, Dez Bryant and No. 3 TE Julias Thomas and won despite the disastrous week by Stafford. Running backs were still the top two point earners, with Jamaal Charles followed by LeSean McCoy. However, fantasy football success is more and more becoming WR focused, with most leagues playing three WRs and stud running backs becoming more difficult to identify. The NFL is a passing game and when teams do run the ball, they are using multiple running backs based on the situation. They have goal line backs, third down backs and starters who may never get the ball inside the 5 yard line. Great wideouts get targeted 10 times a game and each play is a potential point earner, even more so in a PPR league.
As written last week in our "Top 5 Reasons You Did Not Make Your Fantasy Football Championship Game," many of the high first round draft picks at RB had terrible seasons while most of the top WRs who stayed healthy performed. Josh Gordon (third most points), Antonio Brown (seventh most points), and Matt Forte (eighth most points) all proved to be sleeper draft picks. Where will they be drafted in 2014? Tweet your thoughts to @FFChamps #2014FantasyDraft. Interestingly, TE Jimmy Graham might as well have been a WR, as he finished in the top 3 to 5 when ranked with RBs, WRs and TEs. Vernon Davis was the next tight end at 19, followed by rookie Julius Thomas at 23.
In 2014, will there be a changing of the guard? One of the keys to drafting that we focus on in-depth with our FFChamps draft kit, is to identify the next great offenses and the next great players. So many times players are ranked and drafted based on the previous season, with owners often blinded to the decline or changes in circumstances that likely mean these players will not repeat the performance of the prior season.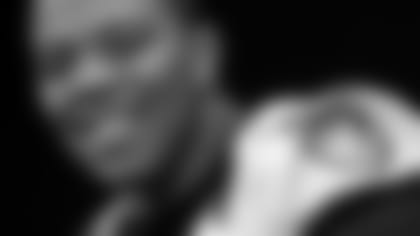 This year, while several top ranked RBs, such as Doug Martin, CJ Spiller, Trent Richardson, Ray Rice, MJD, and Arian Foster had terrible seasons, there were no younger RBs that emerged enough to propel their names into the top 5 2014 draft pick discussion. Eddie Lacy, Zac Stacy, Giovani Bernard, and Le'Veon Bell certainly had moments of brilliance but only Lacy finished in the top 10 RBs in points. Bernard has appeal because he is a threat to take it to the house every time he touches the ball and reminds us of Shady McCoy as a rookie, but is any of these players a top 5 or even top 10 pick and do they supplant the likes of Peterson, Forte and Lynch? It is safe to say that Charles and McCoy will be taken in early round 1, based on their performance this season, while guys like Moreno and Forte will probably yet again be discounted.
At QB, Nick Foles was the only "newcomer" to crack the top 10, and Matt Ryan was one of the biggest disappointments. Ryan lost Julio Jones Week 3 and did not have Roddy White or Stevan Jackson for most of the season. Atlanta became the anti-Patriots, falling to pieces due to injuries. There will likely be value in some of the Falcons in 2014. Peyton Manning ran away from everyone in fantasy points on his way to a record breaking and absurd 51 and counting passing TDs. Drew Brees once again stood alone as the second ranked QB and overall fantasy point leader. It is interesting to note that in all three of my leagues, Manning was not on the championship team, again showing that despite a season for the ages, the FFChamps commandment about drafting a QB too high is right on and doing so can be too costly at other positions. It will be very interesting to see what unfolds in fantasy football 2014 for the young second year QBs who were all disappointments in fantasy and in some cases reality this season. They include RGIII, Colin Kaepernick and Russell Wilson (fantasy only, he had a great NFL season). Andrew Luck managed to just crack the top 10 and likely will be a superstar in the years to come. He will be the safest and best bet of all of the third year QBs.
The Patriots continued to be challenging from a fantasy football perspective. Brady finished over 300 points behind Manning and even 15 behind Nick Foles. Stevan Ridley, a high draft pick for many as a RB2, finished 25th amongst running backs in fantasy points, and Edelman was the 22nd ranked WR. The Patriots often played four running backs, making them the most difficult offense from which to draft a fantasy RB, and the loss of fantasy football sure-thing Gronk for much of the season diminished a lot of Brady and Gronk's value. The clear winner as the fantasy football MVP coming from the Pats roster was kicker Stephen Gostkowski, who finished as the No. 1 fantasy kicker in almost all scoring formats. If you drafted him, he won you some games this season.
Good luck this week to all those still playing. FFChamps.com is building an awesome new draft app for next season. Join today and get playoff fantasy football strategy and be a member for all of the 2014 season as well, from the Draft to your Championship. Patriots.com fans can get 50% off for life if you become an FFChamps.com member today at https://www.ffchamps.com/subscribe/.