Last season a 9-7 record won the AFC East for the New York Jets and six teams made the NFL playoffs with either nine or 10 wins. On paper, that means the 2003 Patriots are probably just three to four wins away from considering themselves postseason participants. And with eight games left on the season that means the team could probably play sub-.500 football and still have a chance to be playing in January.
But that certainly isn't how the players and coaches are looking at the remainder of the season. For those who matter most the goal remains the same every week: take one game at a time and finish up on December 27 with as many Ws in the win column as possible.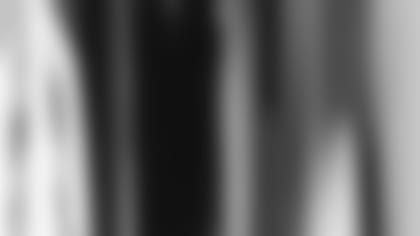 ]()
            "6-2 doesn't mean anything," **Willie McGinest** said of the Patriots current record. "You've seen it where there were teams that came out 7-0, 7-1 whatever. I remember one year here we were 7-1 going into the bye and ended up losing five or six straight. So that really means nothing. It's good, I'd rather be 6-2 than 0 and whatever, it's great. But it doesn't mean anything. It is still really early in the season. A lot of teams are going to come back and that's how the game goes. You just have to keep fighting through the whole year."  

And for Patriots guard Damien Woody that means every player simply keeping his head down, staying focused and doing what he needs to help the team.
"We just focus on what we have to do, what's going on right here in this locker room," Woody said. "We are not really focused on the fans or anything like that. We are just focused on winning football games. That's what it is all about is winning football games right here and as long as we do that everything else will take care of itself."
With Denver's current situation at quarterback, including starting third-stringer Danny Kanell due to injuries to the top two on the depth chart, the Patriots know they will see a large dose of Clinton Portis this Monday night. The Patriots defensive streak of not allowing an opposing 100-yard rusher could be in jeopardy at Invesco Field, not only due to the skills of Portis but also thanks to the extended opportunities he may receive.
Through eight weeks this season the second-year back is fourth in the AFC with 682 yards rushing on 131 carries and four touchdowns. He is well on his way to an impressive sophomore season after finishing fourth in the NFL with 1,508 yards as a rookie out of Miami a year ago. He may be just half way into his second professional season, but Portis certainly draws a lot of respect from opposing defenders.
"He's one of the fastest [running backs]," McGinest said. "He can hit the edge. He can hit it up the gut on you. He's a strong runner and the thing about him is he has good vision. He's a strong runner and once he gets out into the [defensive] backfield he can take it all the way."
Yeah, Portis is a guy that if he gets in your secondary the chances of him going all the way are good," linebacker Tedy Bruschi said, echoing McGinest's description. "He isn't a guy who is going to maybe get run down. He's a guy, if he breaks out that far, certain running backs get an eight yard run, he'll turn it into a 48-yard run."
But Portis isn't the only Broncos running back that has had success over the last decade in Denver. While he is without question one of the elite runners in the league, part of that success comes from the strength of the Denver system and offensive line.
"The offensive line I think is the MVP of that entire team," Bruschi said. "The way they play, they are a great, physical unit that will scrap with you no matter what the score is, no matter where you are playing. It wouldn't matter what the weather is. They are a group of five guys that just fight together and play well together."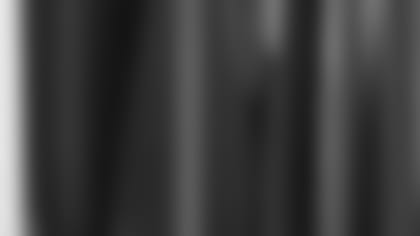 ]()
            The Patriots practiced in the team's new indoor practice facility behind Gillette Stadium for the first time on Wednesday thanks to severe downpours throughout the day. Patriots Head Coach Bill Belichick called the new structure "a great addition to an already outstanding facility that we are part of." … There is still no definitive timetable for a return, but linebacker Ted Johnson is recovering well from his broken foot and making progress in his rehab. "The main thing is that there haven't been any set backs," Johnson said. "I know that that's not too exciting to hear, but it feels good and we are making progress. Like I've told people, when you are injured it's like if you can do something more than you did than the day before it's like a little small miracle in your mind because your life is condensed into just rehabbing a specific area. So I am pleased with the progress." Johnson also joked that since he and Ted Washington have been lumped together as the injured Teds for much of the year, that maybe the veteran linebacker needs a new nickname. "I need a new nickname though, because I was Big Ted before," Johnson said with a smile while referring to his 365-pound teammate. "I mean I guess I am medium Ted now and he is Big Ted. He's a big man." … Cardinal Spellman High School's **Peter Ambrose** was named the New England Patriots High School Head Coach of the Week in recognition of his outstanding 44-year coaching career. This past week Ambrose earned his 200th career victory with a 46-22 win over Bishop Fenwick High, becoming just the 25th head coach to reach the plateau. The New England Patriots Charitable Foundation will donate $1,000 to the Cardinal Spellman High School football program in Ambrose's name in recognition of his selection as Coach of the Week. … A number of Patriots players talked about their favorite Halloween costumes this week leading up to the Friday holiday. "I would go out as a football player, more specifically as my dad," defensive lineman **Dan Klecko** said. "They used to make his jerseys back in the '80s, so I would put one of those on and be him every Halloween. That was pretty much my only costume as a kid." For a handful of other players' Halloween stories check out Patriots.com later today