Patriots Head Coach Bill Belichick gave his team the next three days off as a reward for Thursday's win in Detroit. The team will get back to work at the beginning of next week in preparation for the final four games of the season. The first of the final four hurdles will be against the Bills at Gillette Stadium a week from Sunday.
Belichick met the media Friday morning and discussed not only the win over the Lions, but also the turnaround the Patriots have gone through in recent weeks. New England not only successfully improved its record from 3-4 to 7-5, but did so in a difficult stretch of the schedule that saw five games in 25 days and four on the road including three consecutive. The team now has four games remaining, three of which come at Gillette Stadium against AFC East foes the Bills, Jets and Dolphins. As they say, the team can basically punch its own playoff ticket, starting with the Bills and Bledsoe Bowl II.
"We're on to Buffalo," Belichick said. "We all know what's ahead of us, it's just gong to keep getting harder each week, which it always does this time of year if you're in contention. We have three big division games out of the next four with the Monday night game at Tennessee. We know what's in front of us there, but the main thing that's on our minds now is preparing for Buffalo, and we know that what happened the last time we played them. I'm sure they'll make some adjustments. This game will have some different dynamics to it, like it always does when you play a team a second time. It's never the same, so it'll be different on our end. I'm sure it'll be different on their end. We'll start that process today. In fact, it's already started."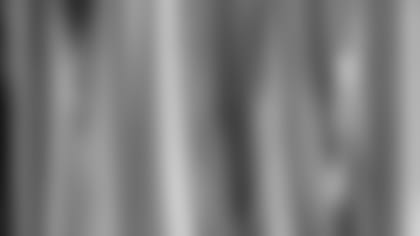 ]()
            Belichick also reiterated his comments from Thursday night about not only how happy he was with the holiday win, but also how happy he was with some of the particulars of the game.  

"I think from my standpoint yesterday, of course the best thing about the game was the way it ended," Belichick said. "Us being able to stop them on third down in the red area at the end of the game, and then being able to control the ball and finish the game with that kind of drive and convert on four third downs. It was a really good, strong finish in the fourth quarter all the way around. There were some points leading up to it that certainly could have been better. We had some penalties, we had some dropped balls, we had some third down conversions that we gave up defensively, had a punt blocked. So there were plenty of things there that weren't perfect, but in the end we were able to do the things we need to do to win the game."
The coach also gave a lot of credit to his assistant coaches and to the player for the four-out-of-five win success the team had in the recent stretch of the schedule.
"I think a lot of credit needs to go to the assistant coaches and the players for the job that they've done in terms of playing these games, coming back week after week, back-to-back road games, playing on short weeks so forth," Belichick said. "They've done a real good job of hanging in there and getting through a tough stretch in the schedule, but it's all tough. I don't think we look forward to, or look favorably or unfavorably on any situation. They are what they are. We're going to meet them. We're going to be there when we're supposed to be there and play them. If you've got a short week, then you've got a long week, if you have a long week, then you have a short week, in 16 games it all evens out."
But Belichick was also quick to point out that as much as the team is back on a winning track, things aren't perfect. While winning is without a doubt the most important thing, the team still has plenty to work on in order to finish the season in a strong fashion.
"I've said this before and I will say it again, when we lost four in a row everything wasn't bad," Belichick said. "Everything we did wasn't bad. It wasn't good enough, but it wasn't bad. We won some games at the beginning of the year, we won three in a row at the beginning of the year, we've won four out of the last five. Everything wasn't good when we won three in a row and everything isn't good now. It was better than the other team had four out of five times. It was better than the other team had in the first three. But everything wasn't good, and it wasn't all bad during that four-game losing streak. The thing we have to try to do is each week is to continue to try to strengthen our weaknesses, maintain our strengths and prepare for the teams specifically that we are facing so that we can play a little bit better than that team. That's the goal every week."
The Patriots will enjoy some time off this weekend and then get back to that goal early next week