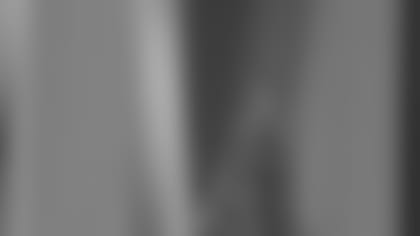 ]()
            **Q:  Tom, Dan Roach [ph], Channel 4.  Much of the talk all week long has been about Peyton Manning and the high?powered Colts offense.  What do you like in particular about your offense that you bring to this game?TB:**  

I think over the course of this season we probably haven't been as consistent as we would have liked. I would say we started off pretty rough that first week in Buffalo, but we have improved, and I think at this point in the year we have kind of attacked teams from a bunch of different ways.
I think our running game has come around and we have had some consistency in the offensive line, which has really helped. We really utilize everybody who is active for the game, whether it be the fourth receiver, the third tight end or the third running back. We find different ways to attack different teams and each week it seems like it's something different.
We come out Monday morning and get the game plan, and sometimes it doesn't even look like our play book. There is a whole new set of things you have to learn, so it's been fun to play in this offense because there are quite a bit of new things and I think we have continued to improve over the course of the year. That's part of the reason why we are playing in this game.
Q: Tom, (inaudible) from WISH TV in Indianapolis. The Colts are 8-1 this year on the road. Can you talk about that and how difficult that is for any team in the NFL to have an 8-1 record?TB:
Sure, that's pretty impressive and to do that with the competition they face, obviously, they are one of the top two teams in the AFC for good reason. They have gone on the road and won it in Tennessee, which is tough, they won it in Tampa Bay that night, I saw that game. I think with the crowd noise, winning in Kansas City last week, which is the toughest in the league. It comes down to the team that plays the best football ends up winning, and a lot of teams are. The best teams seem to be able to put out the distractions and the crowd noise, and really minimize the home field advantage. They are going to Foxboro and I am glad we have them here. I think everybody around here is excited to host them, so hopefully it doesn't turn into 9-1. Hopefully it's 8-2 when they are finished on Sunday.
Q: (Inaudible) from a personal perspective and team perspective, how is this team different from two years ago, just in terms of (inaudible) anxiety level, getting to this point in the game?TB:
I think the one thing our team has done this year is stayed really focused from week to week. We haven't looked past any opponents. I can't hardly remember two years ago. But I would say this year we have really stayed on track. We really haven't focused too far ahead and because of being short?sighted like that, we have improved each day in practice. We go out and we learn new things. Our offense continues to develop, the defense continues to develop, and it's hard to say why it's different than a couple of years ago. We are pretty similar. It seems like every week this year it's been an important game and because of that, we have had to stay focused, had to stay really aware of the team that we were playing. After last week I said, "God, we are playing in an AFC Championship game again. It really snuck up on all of us.
Q: All this talk all this week about Peyton Manning everywhere, are you getting a bit tired of that?TB:
He has had such a great year. He is co?MVP, and for great reason. He does everything you could ask for in a quarterback and he really runs that team. It seems to me, watching their defense play, their defense really feeds off that offense, and the better the offense plays, the better the defense seems to play, so I would hate to be a defensive back this week for us. They have quite a challenge stopping Peyton, his group of receivers and Edgerrin James, so playing quarterback on the other side of the ball, I think, you know, I am going to be worrying about Dwight Freeney and trying to keep him off my back, so I'll leave it up to Willie and Tedy to take care of Peyton.
Q: Dan Shaughnessy, Boston Globe: The flip side of the Colts (Inaudible) 9-0, is there an atmosphere there that's made it a hard place to win in the NFL in two years?TB:
Yeah, I definitely think so. I think for teams coming up, the fans are always into it. It's very loud. Aside from last week, our playing surface has been mud for about six weeks. This team has done a good job of handling all those situations, whether it be the referees, cold weather, snow, the rain, or the backfield. We do a good job of putting stuff out of our minds and just focusing on the opponent, and because of that, it's led to a bunch of wins, so you've just got to keep it rolling.
Q: Tom, Michael Smith, Boston Globe. Troy Brown, he spread the ball around last week against Tennessee. When you need a play, for example, on the 4th and 3 against Tennessee, in the back of your mind, are you still looking for Troy, even though you have a lot of faith in Deion and (inaudible)? When you need one play. Is that still the guy?TB:
Yeah, Troy has been the go?to guy since I got there. When Drew was here, Drew found ways to get the ball going. I think he had over 100 catches my first year of play. Last year I think he had 97. He is always a factor, and I think I have thrown so many balls to him, I can read his body language. I always know where he is on the field, and a lot of times he is matched up on maybe the third corner, inside slot.
He does a great job getting over the man?to?man coverages, great hands, great elusiveness, he is tough to bring down, and he is a great leader. He makes that whole receivers corps better, so I am always looking for him, and whenever he is open, he usually gets it.
Q: We hear a lot about how Bill's preparation really gets you ready for the game. Can you enlighten us as to what specifically he does that makes you so successful?TB:
I played for a bunch of different coaches and the thing that I think really separates him is when he comes in on Wednesday morning he breaks it down to us pretty simple. He says, "These are the things we need to do to win and if you do these type of things, which this team tried, you are going to lose."
And because of that, when you are out there preparing for a new team, you can't, in your mind, separate 50 different things when you are going out there on your first day of practice. But if there are a few things that you have in your head that you are really concentrating on, it makes it that much easier to go out there and execute your plays so he doesn't really overwhelm you with stuff.
He gets you to the critical, most important things and I don't want to use an example this week. I don't want to give away the thinking of take care of a certain player or don't let this guy beat you. These are the things he likes to do the best, you don't run these routes, just cover the routes and they are going to have a hard time beating us in man coverage. And throughout the week he continues to preach that. He is great on our defensive side of the ball, he helps the defense out a little bit, but his preparation is second to none.
Q: You said how this AFC Championship game has crept up on you. Has this winning streak crept up on you, too? You guys are challenging a streak that hasn't been matched in 32 years.TB:
Yeah, I would say it really has. We just don't focus on things that we can't control. The thing that we can control is beating the Indianapolis Colts this weekend and if you are focusing on anything else, you just don't fit in our locker room very well. That type of attitude, it just kind of gets scrapped by everybody because we have a lot of veteran leaders, guys who have played in very significant games and guys who have won Super Bowl rings. The way we go about those ?? and I say "we," the guys who have won ?? is we realize how we won a couple years ago and we realize the things we need to do to win those games.
If you start looking past opponents, there is no doubt you are going to get beat, and if you start taking things for granted and your preparation gets a little lackadaisical, you will get beat. Especially a game like this, you've really got to be at the top of your game mentally as well as physically on Sunday.
Q: Tom (inaudible), Los Angeles Times. You talked about Joe Montana last week a little bit and I know you were at the game for the catch. It seems to me your dad said you were more interested in a foam finger. What do you remember about that?TB:
I think I was whining the whole half because he wouldn't buy me one of those foam fingers so I don't think I enjoyed much of the second half. Everyone jumped up, I couldn't see anything, and I think I was crying the whole way home, not realizing that was probably the most significant play in San Francisco 49ers history. That was a great memory and I think a lot of times, growing up, you have those visions and those memories of making those type of plays, and being one of those type of players. At four years old you really don't have those type of dreams, but as you grow older, and I think back at those times, I remember how special those were.
Q: Did not making the playoffs last year sort of motivate you guys to do better this season?TB:
That was tough on us. We had come off a year where we win the Super Bowl and then we finished the year 9?7 and I think we finished in second place in our division, and out of the playoffs. When you don't have a chance to defend your title, it does motivate you a bit more.
You come back in the offseason and you realize that all those things that allowed us to win we weren't doing. And the championship season we had, it was not a fluke. We won that championship for a bunch of different reasons, and for one reason or another, we didn't get it done the next year.
So it was tough sitting at home, and to tell you the truth, I don't think I watched five minutes of the playoffs last year, just because it's not something I enjoy doing. As a competitor, as a player, you are the one that wants to be out there. You are the one that wants to be out there fighting for that championship ring.
Q: You said all week that this is the biggest game of the year for us guys. Come Saturday night, what will you do? Will you watch movies, go to bed early, eat chicken noodle soup?TB:
Well, Saturday night is usually when we are at the hotel as a team, so a lot of times we go over some last minute preparations and by that time, you are prepared. You are ready to go. You have been through about every scenario in your head, and usually the best night of sleep in the entire week, because if you are prepared, you feel very good. I am sure this week I will sleep well and you know that as soon as you get up in the morning, bam, you are into it. I usually wake up pretty early, so it's a fun night, and you just kind of get your rest and get ready to go and win a football game, a big football game.
Q: Philip B Wilson, Indianapolis Star. Tom, in this game one of the defense ?? is there a difference between a team that's been here and done that than the team that it's always about not being satisfied?TB:
I would say maybe in the week leading up to the game, there's things that can distract you quite a bit, but once you get to the game, once you get to Sunday, and you get to the routine of waking up having your pre?game meeting, and getting on the buzz and getting ready to play, it ends up being the game you remember the whole year.
I think the weeks can really distract you. The weeks can ?? referring to us as a team that's been there and done that, and the Colts being the team that maybe hasn't finished the job like they would like, I think that all gets thrown out the door on Sunday, and we expect them to be as prepared as any team we have played all year. I think they will be ready and I think it's going to be our toughest games of the year.
We are playing an offense that hasn't punted in two games, and it's going to be quite a challenge. They have a kicker that hasn't missed a field goal and Peyton that has thrown 12 incompletions and eight touchdowns. We hear them all. Marcus Pollard thinks he's going to get that Super Bowl ring. I think Rodney liked that quote.
Q: How proud are you of the fact that when they refer to New England on a national level, they refer to you guys as just a very good football team in the sense of every part of the word "team."TB:
Yeah, and that starts right from the top. That starts with our owner who hired a great coach and a great scouting staff, to bring in a certain type of player. The kind of guys that we have in our locker room are guys that are very selfless and guys that enjoy being part of the team, have sacrificed just about anything to be prepared, to go out there and play hard, and a very mentally tough group who is smart, who is very disciplined, who enjoys playing football, and working at it.
And because of that, you build a certain sense about the guys. There is a camaraderie in our group that I haven't had. Two years ago when you have those great successful seasons, you really develop something special. This team has a great camaraderie, whether that leads to a Super Bowl, that remains to be seen, but it's been a great, fun year. If you come to our locker room, I am sure a lot of the local reporters see, guys playing Dominos, I left two hours after practice and there's guys still sitting in their practice uniforms playing Dominos. It's fun to be part of that because we are all going after the same goal, and it shows you that when you realize everyone else is giving everything they can, it really motivates you to give all that you can to go after something that's bigger than yourself.
Q: Tom, can you talk about your relationship with Peyton Manning. I understand you guys communicate throughout the season.TB:
Yeah, I got a chance to meet Peyton, actually, the first time he came to Foxboro Stadium my rookie year, and he is out there playing catch with Edgerrin James and Marvin, I forget ?? his name is beyond me, but they were playing catch, and Peyton came over. I have always seen him play a whole bunch of times with Tennessee and just kind of developed a rapport with him. We hung out quite a bit in Hawaii a couple years ago and I saw him at a Kentucky Derby and we had fun. I think we are two guys who really enjoy playing football, really enjoy the competitive aspect of it, the attention to detail, and I think the management and the leadership of the team.
That's something we both really take a lot of pride in. He is a great competitor. He has had a great season. I hope our defense finds some things to slow him down a little bit.
Q: Quick question here: All the talk about Peyton Manning, super Manning this, the film work, the preparation, has that affected you in any way to do something extra or are you still doing the same thing you always do to prepare for a game?TB:
Well, I figured out a nice way to prepare myself and to get ready to play and to get my teammates ready. As kind of the leader of the offense, the quarterback naturally tends to be, you figure out ways to get your teammates ready to go, too.
And at this time of the year, everyone realizes how important it is. This is kind of the number one priority on everybody's agenda. There is nothing more important in anybody's life it seems this week than this game. I don't think there is too much altered from that fact. Like I said, I am more worried about Freeney and Walt Harris and some of those guys than Peyton.
Q: Bob Rine [ph], Boston Globe. Tom, the interception discrepancy, is it just a statistical oddity or could you be a little more specific as to how you have had all your interceptions this year on the road?TB:
At least I had a decent explanation for that, but it's not that I feel any more comfortable at home, it's probably more a statistical oddity would be the way to explain it. There have been times where I have thrown the ball to the wrong team and they have had their hands on it and they haven't intercepted at home. It just happens so that they are catching them on the road. Hopefully, it continues this week. I never try to throw picks.
The games at home, I am pretty proud of that because, as a quarterback, you are always trying to make good decisions. We have been ahead a bunch of these games, too, and when you are ahead you are not forced to try to squeeze the ball in tight coverage.
Q: Tom, Jason Cole from the Miami Herald. You talked a little bit about having been at the game where the catch occurred, and having that as an image for you, but is there any other reason why, in games that come down in the fourth quarter, all the playoff games you have finished, you succeed so much in the fourth quarter, why you tend to be so calm in that situation?TB:
There are a lot of reasons we succeed late in games. I think we work on these situations all the time, and as a team we are very prepared to execute in the most critical situations. We practice them at full tempo every time we do it, whether it be a two?minute situation to go out and win the game. For a defense to prepare (Inaudible) making critical throws, and in tight coverage, our guys, our receivers, find ways to catch the ball. I don't think it's luck that our record is the way it is. We really take a lot of pride in preparing for situations like that, and we seem to excel in it, because I don't think anyone is too worried about us being down late in the games, I don't think people are. I think we have the confidence to believe that we can pull those games out.
Q: Tom, me again. Go back to Marcus's quote again. Are you guys talking about that or is it just you that is particularly ticked off?TB:
You always want to know the mindset of your opponent, and if that happens to be his mindset, then, you have 53 guys that will do everything possible to change it. So ultimately it comes down to the way we are playing on the field, but I don't think you will hear that come out of our locker room.
Q: How important is it for guys to say the right thing, though? You see an opponent make a mistake and say something he shouldn't, how important is it to you guys to say we take the high road, we don't say anything stupid, I guess?TB:
Not only do we not say anything stupid, but we don't think anything stupid. We don't think like that, so because of that, it keeps us focused. You know, we don't need to go out and talk. We let 13 games in a row talk for itself and that's how we approach it. People can say what they want. I saw something one of the Tennessee players said. They are the best team in the league or something, you let them talk and you go out and do your business