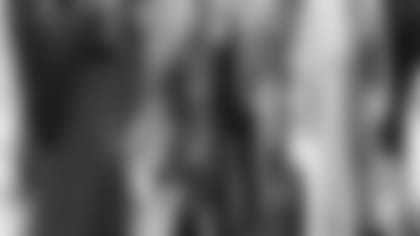 ]()
            If all goes as planned, fans attending Thursday's start of Patriots training camp 2004 may be witnessing the birth of something special along the defensive line. Already home to fourth-year All-Pro and former sixth-overall pick **Richard Seymour**, the defensive front line now also claims a cornucopia of young talent including fellow first-round picks **Ty Warren** and **Vince Wilfork**.  

If everything falls in place that means that New England could field a starting front line in its base 3-4 consisting of three first-round picks in Seymour, Warren and Wilfork. That's the sort of defensive line foundation that can carry a defense and a team for years.
But before we get too far ahead of ourselves, Seymour (6-6, 310) is still really the only guy on that young line that has proven anything at the NFL level. The defensive co-captain started 14-of-15 regular season games played a year ago, as well as all three postseason contests, while recording 79 tackles, eight sacks, 10 passes defensed and one forced fumble on his way to his second straight Pro Bowl. The AP All-Pro has established himself as one of the top handful of elite defensive linemen in all of football, the kind of guy that opposing teams have to game plan for on a weekly basis.
The hope is that Warren (6-5, 300) and Wilfork (6-2, 325) will evolve into at least comparable type players in the coming years. Warren started four of 16 games played as a rookie a year ago, tallying 33 tackles, one sack and two passes defensed. As the 13th player selected in last year's draft, some fans were disappointed by what they perceived as a lack of production from the Texas A&M alum, but a strong spring in the offseason program has the former Aggie looking to make a big sophomore splash. Warren is expected to battle for the starting end spot opposite Seymour previously held down by Bobby Hamilton.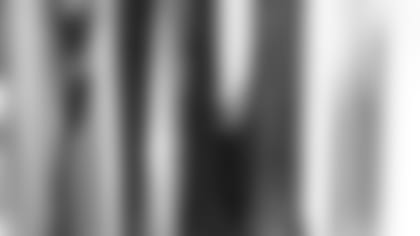 ]()
            Wilfork, looked at by many as a steal at the 21st spot in the first round in April, carries high expectations and potential heading into his rookie training camp. Leaving school as a junior, the Boynton Beach, Fla. native started 14-of-36 games played in his career at the University of Miami totaling 148 tackles, 14 sacks, three fumble recoveries and five forced fumbles. He tallied 64 tackles, six sacks and one forced fumble in 13 starts in his final season earning unanimous All-Big East Conference first-team honors. Wilfork is a disruptive and deceivingly athletic defender who should compete immediately for playing time at the nose spot.  

Wilfork will likely be battling veteran free agent addition Keith Traylor (6-2, 340) for playing at that nose position previously held down by Ted Washington. Traylor is a 13-year veteran with plenty of experience at defensive tackle, but has never lined up as a true, 3-4 nose. The former Bear, Bronco and Chief's career numbers include 107 games played with 171 starts, recording 426 tackles, 13 sacks, two interceptions, 11 forced fumbles and three fumble recoveries. Despite missing six games to injury in 2003 with the Bears, Traylor notched 18 tackles, three passes defensed and one forced fumble. In an ideal world Traylor will work as a mentor to the young offensive linemen while also potentially filling the interior of the line until Wilfork is prepared to take over on a more permanent basis.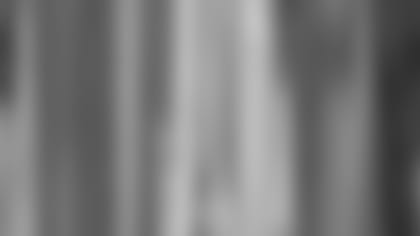 ]()
            The depth on the outside of the line for New England is based in a group of three young players that includes restricted free agent addition **Rodney Bailey** (6-3, 305), third-year player **Jarvis Green** (6-3, 290) and rookie second-round pick **Marquise Hill** (6-6, 300). Bailey joins the team after three seasons in Pittsburgh's 3-4 where he played in all 48 games registering 39 tackles, 9.5 sacks and one fumble recovery. Green appeared to be coming into his own last postseason with a three-sack effort against the Colts in the AFC Championship game. During his two years in the New England trenches Green has played in 31 games with 11 starts, recording 41 tackles, 4.5 sacks and one forced fumble.  

Hill would seem to be a slight wild card as a rookie. He left LSU early and many believed he would have been a potential first round pick had he remained in school. In three seasons for Nick Saban's defense Hill started 24-of-38 games totaling 117 tackles, 10 sacks, two forced fumbles, one fumble recovery and one interception. He has a long way to go before being considered a polished NFL defensive end, but could provide depth and a potential athletic spark to an already talented group.
Toward the bottom of the defensive line depth chart, a group in which Patriots Head Coach Bill Belichick has generally kept eight players in his time in New England, rests a group of guys who may be fighting for the last roster slot or a spot on the expanded practice squad. Ethan Kelley (6-2, 303), a 2003 seventh-round pick who spent last season on New England's practice squad, is an inside player who has experience as a nose tackle in the 3-4. Buck Rasmussen (6-4, 285) and DeVonte Peterson (6-2, 275) are a pair that spent the spring in NFL Europe and face an uphill battle to stick around with the defending champs.
Youth will definitely be the defining characteristic of the New England defensive line in 2004. Gone are guys like Washington, Hamilton, Rick Lyle and Anthony Pleasant. But the one holdover starter from last season's dominant defense, Seymour, is still the key to the front. As long as he lines up for Belichick and Romeo Crennel's unit the lives of those around him will always be a little bit easier