Over the course of the coming weeks Patriots.com will take a look at the position-by-position roster battles that fans can expect to see when training camp kicks off on July 29 at Gillette Stadium.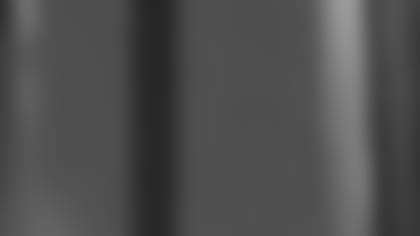 ]()
            The good news for Patriots offensive line coach Dante Scarnecchia is that he enters 2004 with the entire starting five that started in Super Bowl XXXVIII. The bad news is that a group that showed impressive depth and versatility last season by working through key injuries to starters Mike Compton and Damien Woody, lost the two veterans through free agency and enters training camp with seemingly little wiggle room for injuries or a drop in production from the starters.  

Focusing on the positives, left tackle Matt Light (6-4, 305), left guard Russ Hochstein (6-4, 305), center Dan Koppen (6-2, 296), right guard Joe Andruzzi (6-3, 312) and right tackle Tom Ashworth (6-6, 305), a group that didn't allow a single sack last postseason, returns to protect Tom Brady and pave the way for new running back Corey Dillon. The hope is that the group that successfully finished the 2003 season can continue that successful roll into 2004 in the ever-present search for offensive line continuity.
"We have all been together for a while so we don't look at it as something that we can't overcome or anything like that," Hochstein said of the loss of Woody and Compton this spring. "We just try and be as cohesive as we can as a group. I know this is a real general answer, but that's kind of how you answer it because we have all been around each other enough that we know how it goes. You just do what you do."
But the returning group also has its questions. Light is recovering from spring surgery to remove his appendix that caused the free-agent-to-be to lose significant weight. Andruzzi, despite having played in all 16 games a year ago, always seems to have injury concerns and it remains to be seen how long he continues to be able to go on aging knees. Koppen played well as a rookie in the middle for New England, but with Woody no longer lined up alongside to help out with calls and game action could the sophomore struggle in year two? Ashworth, who became a starter in Week Four, and Hochstein, who started one regular season game and two postseason contests, are two former practice squad players who need to grow in their second seasons starting in the trenches and show that early success was more than beginner's luck.
With that in mind a great deal of focus will be on the battle for the backups along the line. During Bill Belichick's time in New England he has kept at least nine total offensive linemen (he actually had just eight to start the season a year ago, but filled Lawyer Milloy's roster spot with Hochstein on Sept. 14) with a high of 10 in 2002. That means the group of players that currently includes guard Wilbert Brown (6-2, 320), guard Stephen Neal (6-4, 305), tackle Tim Provost (6-5, 300), Gene Mruczkowski (6-2, 305), guard Bob Hallen (6-3, 305), tackle David Pruce (6-8, 295), tackle Adrian Klemm (6-3, 312), tackle Jack Fadule (6-5, 316), tackle Brandon Gorin (6-6, 308) and guard/tackle Jamil Soriano (6-4, 310) will likely be fighting for four roster spots, although the team generally also carries one or two linemen on the practice squad (expanded to eight players for 2004) who are only an injury or two away from active duty.
]()
            Of the extensive group of potential backups, Klemm, Neal, Gorin and Soriano are most experienced in Scarnecchia's system. Klemm, a former second-round pick who may be looking at his last shot at success in New England, actually started the first three games of 2003 at right tackle before taking what seems to have become his yearly spot on injured reserve. Neal, a former wrestler who has created somewhat high expectations in recent years also lost the entire season to injured reserve with a shoulder problem. Gorin and Soriano, a guy who spent the spring in NFL Europe, are guys who could continue the New England tradition of working from the practice squad to the active roster on the offensive line.  

Pruce, coming off an All-NFL Europe season with Frankfurt, and veteran free agent addition Hallen, would also be solid candidates for the backup spots along with Brown, who spent most of '03 on the active roster after joining the team from Washington in late September. Mruczkowski, who spent his rookie season on injured reserve, Provost and Fadule would all have to be considered long shots for anything more than the practice squad.
If everything goes perfectly there is a good chance that the offensive line that took the final snaps of last year in Houston will work together to take on the Colts on Sept. 9. If not, Scarnecchia will likely have to once again go to his well of undrafted, practice squad players to restock a unit that lost two key on and off field leaders to free agency this spring