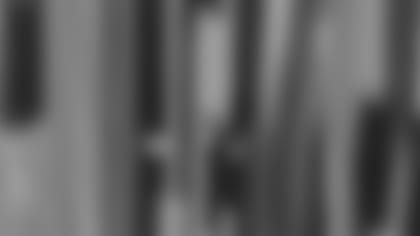 ]()
            *Over the course of the coming weeks Patriots.com will take a look at the position-by-position roster battles that fans can expect to see when training camp kicks off on July 29 at Gillette Stadium.*  

The saying goes that if you have two quarterbacks on a football team then you really don't have any. But does the same hold true for backup quarterbacks as well?
With two-time Super Bowl MVP Tom Brady entering his fifth season, his fourth as the Patriots starting quarterback, New England has one of the most durable and productive passers in all of football. But the chain of command following Brady on the depth chart is far less stable. The loss of veteran backup Damon Huard to Kansas City through free agency this offseason leaves unproven young players Rohan Davey and Kliff Kingsbury to battle it out this summer for the No. 2 job.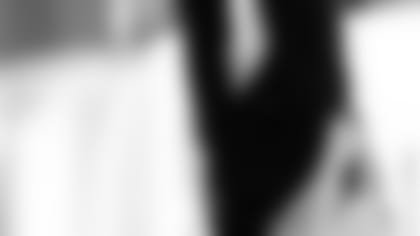 ]()
            Davey is coming off a spring spent playing for the Berlin Thunder in NFL Europe in which he won the league's Offensive MVP award while completing 126-of-206 passes for 1,676 yards and 19 touchdowns with just six interceptions for the World Bowl champions. By all accounts Davey showed great leadership ability both on and off the field in Germany, showcasing all the physical and mental talents required to play quarterback at any level.  

A Patriots fourth-round pick out of LSU in 2002, Davey enters his third season as the frontrunner for the backup spot. The 6-2, 245-pound signal caller played in just one game in 2003, although he was listed as the backup in two others, completing 3-of-7 passes for 31 yards in mop-up duty. Anything but a clear-cut hold on the backup job for 2004 would mark a disappointing turn in Davey's young development.
The 6-3, 220-pound Kingsbury enters his second season after spending his entire rookie year on injured reserve. The 2003 sixth-round pick out of Texas Tech should benefit from a season working with the likes of Brady, Huard, former quarterbacks coach John Hufnagel and Patriots offensive coordinator Charlie Weis, but he must show better arm strength, timing and accuracy in camp if he has any hopes of nailing down No. 2.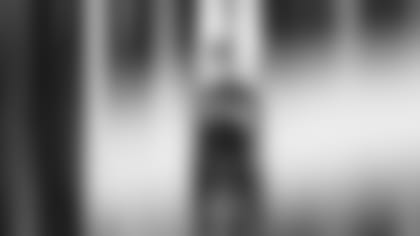 ]()
            As for Brady, who appeared to be completely healthy making all the throws at June's mini camp despite offseason shoulder surgery, the only worry is that maybe he could get worn down in camp with only three quarterbacks to handle the heavy summer passing load. The Patriots have alternated between three (2002, 2004) and four (2000, 2001, 2003) quarterbacks in recent years. Interestingly the year in which Brady appeared to wear down at the end of the season and injured that right shoulder came following a heavy throwing load during training camp 2002.  

Brady had arguably his best season in 2003 leading the defensive-minded Patriots to a 14-2 regular season mark and a second Lombardi Trophy in three seasons. He completed 317-of-527 passes for 3,620 yards and 23 touchdowns with just 12 picks a year ago, despite battling the shoulder injury, elbow pain and reportedly a late-season knee injury.
But as much has Brady has been growing as a quarterback in recent years while establishing himself as one of the most durable signal callers in the game, sooner or later the Patriots will be forced to call on the backup as they did with Brady replacing Drew Bledsoe in 2001. Brady may have consecutive starts streak that sits at 52 games when you include the postseason, but unless you are Brett Favre sooner or later the injury bug catches up. And if that bug catches up in 2004 it will be up to the likes of Davey and Kingsbury, two guys with a combined total of four NFL completions, to take the team's reins. That potential responsibility should make for an interesting training camp as the two battle for the right to at some point fill, at least temporarily, some of the biggest shoes in all of football