Over the course of the coming weeks Patriots.com will take a look at the position-by-position roster battles that fans can expect to see when training camp kicks off on July 29 at Gillette Stadium.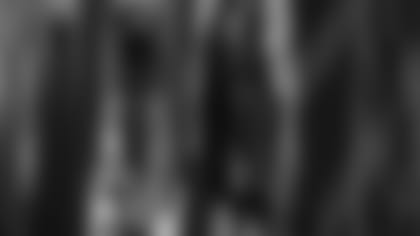 ]()
            Not long ago the Patriots wide receiving corps consisted of an underrated **Troy Brown**, a talented but troubled Terry Glenn and not much else. In those days, finding five guys worthy of roster spots was a difficult job.  

Glenn is now long gone and while Brown is still the go-to guy in New England for the difficult catch, the cupboard is far from bare at wide out. Now the difficult decisions revolve around which five, or even maybe six, wide receivers will emerge from a group that includes as many as eight players that could be considered for a spot with the defending champs.
Brown (5-10, 196) had just 40 receptions for 472 yards and four touchdowns in 12 regular season games a year ago and then tied for a team high with 17 catches for 175 yards in three postseason contests. While his days of back-to-back 97-plus catch seasons (2001-2002) are likely a thing of the past, the 12-year veteran clearly still has the ability to make key plays when healthy and called upon. And with the Patriots reportedly guaranteeing Brown's 2004 salary of $2.25 million earlier this spring, his spot is about as secure as any one on the roster.
]()
            Following Brown, New England has a pair of third-year receivers in **Deion Branch** (5-9, 193) and **David Givens** (6-0, 215) who came into their own a year ago. Givens made huge strides in year two, recording 34 catches for 510 yards and a team-best six receiving touchdowns in 13 games. Branch followed up a solid rookie campaign with sophomore production that included a team-leading 57 receptions for 803 yards and three touchdowns. The impressive youngsters then played important roles in New England's playoff run as Givens tied for the team lead with 17 receptions for 163 yards and two touchdowns, while Branch caught 15 passes for 176 yards and one score. Branch had his best game of the season on the biggest stage with 10 catches for 143 yards and one score in Super Bowl XXXVIII in Houston.  

Once you get past the diminutive trio that resides in the top three spots on the depth chart the picture at wide out becomes less clear, although still highly competitive. Veteran David Patten (5-10, 190) returns from a knee injury that landed him on injured reserve last November. Patten was very impressive in the team's June mini camp and it will be interesting to see if the eight-year veteran can return to the form that saw him register back to back career-best seasons in 2001 (51 catches for 749 yards and four scores) and 2002 (61 catches for 824 yards and five scores) as a key cog in Charlie Weis' offense.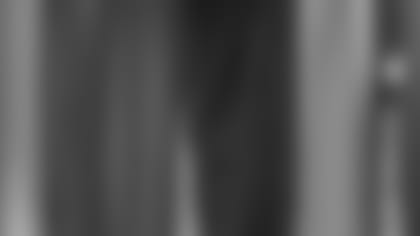 ]()
            In **Bethel Johnson** (5-11, 200), a second-year wide out with explosive speed and big play ability, the Patriots have a guy who made significant contributions in the return game as a rookie but will likely be expected to expand his offensive contributions as a sophomore. Johnson led the AFC with a 28.2 yard kickoff return average a year ago including one touchdown, while also catching 16 passes for 209 yards and two scores in 15 games.  

The biggest battle in camp for a potential roster spot could come down to a trio of taller wide receivers – Chas Gessner (6-4, 215), veteran J.J. Stokes (6-4, 225) and fifth-round pick P.K. Sam (6-3, 210). Stokes, a 10-year veteran and former first-round pick, may be the most notable name of the group, but it is Sam who has the most potential. Sam left Florida State following a junior season in which he caught 50 passes for 735 yards and five scores, leaving his former coaches believing he could have been a much higher pro prospect with another year of collegiate seasoning. Sam struggled a bit with his conditioning during rookie mini camp, but looked much better in June and should make a strong push for a roster spot.
Gessner had a solid season catching passes from fellow Patriot Rohan Davey this spring in NFL Europe. The former Brown University star caught 38 balls for 566 yards and a league-high six touchdowns, earning All-NFL Europe League Team honors. Gessner split time during his rookie season a year ago in New England on the PUP list and the practice squad, active for just a single game. With a year in the system and a strong preseason he might have an outside shot at a roster spot and at the very least could secure another season on the practice squad.
At tight end (a spot where the Patriots generally keep three players) the slots, baring injury, appear to be clearly spoken for by Christian Fauria (6-4, 250), Daniel Graham (6-3, 257) and first-round pick Benjamin Watson (6-3, 253). Fauria has been a consistent a receiver for Tom Brady over the last two seasons, notching 28 catches for 285 yards and two scores in 2003. Graham has developed into a solid blocker in both the running and passing games and had 38 receptions for 409 yards and four touchdowns a year ago, but has yet to live up to the all-around, big-play tight end potential that many expected when the Patriots traded up to the 21st spot in the 2002 draft to select the former Colorado star.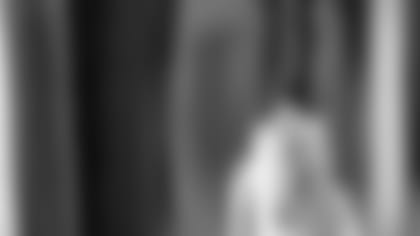 ]()
            Watson missed time in mini camp with what was reported as an Achilles tendon injury, although it isn't clear if he will be limited for the start of training camp. The Georgia alum has the potential to be the total tight end package, including highly impressive athleticism, but has to show the ability to put it together at the professional level. If Watson can make the jump to the pros, even to the level that Graham has over two seasons, the Patriots have pair of young tight ends that should solidify the spot for years to come and make it a valuable component of the offense.  

Undrafted free agent Andy Mignery (6-3, 250), a guy who began his collegiate career as a quarterback at Michigan before moving to tight end, will also be in camp. Mignery's best shot, still likely a long shot, would be a spot on the newly expanded, eight-man practice squad. Wide receivers Ricky Bryant (6-0, 185), Michael Jennings (5-11, 175) and Marquise Walker (6-2, 210) may also be best served by turning preseason reps into a spot on the practice squad. Walker, a former third-round pick by Tampa Bay in 2002, caught 86 passes for 1,143 yards as a senior at Michigan but has battled injuries and has yet to make an impact in the NFL.
In the end no matter who is lining up at wide receiver and tight end the New England passing game will still be focused on the right arm of Brady. But the new additions and evolving young players, along with the potential contributions of a Corey Dillon-led running game, could make the Patriots receiving corps an even more versatile, explosive and potentially potent group than fans have been used to in recent years