There were plenty of questions being asked by the media about the Tennessee Titans in the locker room at Gillette Stadium on Tuesday and the one thing that resonated in nearly every answer was the fact that these Patriots certainly have a lot of respect for the team they will be facing on Saturday night, a team New England beat 38-30 earlier this season.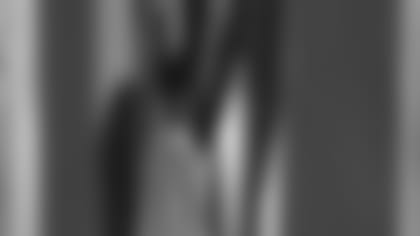 ]()
            "I think they are sort of like us," linebacker **Tedy Bruschi** said. "They are a physical football team that doesn't back down from anybody no matter what the situation is. I think that is what you are going to have here on Saturday night is two physical football teams just pounding away at each other. It's just going to be a battle."  

And Bruschi certainly wasn't surprised in the game he saw when the Titans defeated the Ravens last weekend in Baltimore to advance to the second round of the playoffs.
"I'm not impressed," Bruschi said. "I'm not surprised. I mean it's a good football team. They played a physical game with the Ravens. They didn't back down. They went down there and just hit them straight in the mouth. I think that's what their goal was, to run it with Eddie George. He got about 80 or 90 yards and had a great game. He played with a dislocated shoulder and Steve McNair is an MVP. So I'm not surprised at what they did down there.
"It didn't surprise me what they did. They are just a football team. They don't care who they are playing. They don't care where they are playing. Jeff Fisher has them at a point where their mentality is, 'We are going to get it done.'"
"I said before that they were a good team when they came in here the first time and I think they are even better now," tight end Christian Fauria said.
Despite all that has been made of the NFL-mandated resodding that was done over the weekend at Gillette Stadium, the players themselves don't really think it is much of an issue. Most in the locker room don't believe either team had an advantage on the field the way it was before the new sod was rolled out, nor do they believe there is a distinct advantage for either side now.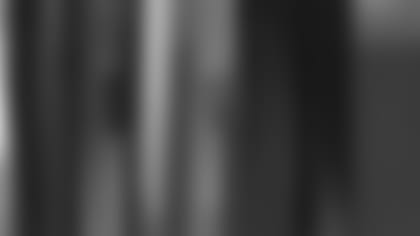 ]()
            "The way I look at it is both teams have to play on it," running back **Antowain Smith** said. "Growing up as a kid, we played on dirt, rocks, you name it. So whatever the surface is out there both teams have to go out there and play on it. That's how I feel about it."  

Smith also said he's played on fields that had a change in sod a short time before game time and that it really doesn't play a factor once the action begins.
"Back when the Meadowlands had grass they had to resod that," Smith said. "The seam was coming up, but everybody resods once in a while. The main thing is both teams have to play on it and it will be all right.
"It really makes no difference to me. I've played on dirt, grass--you name it. So it's not a big concern of mine."
That's what it has come down to for the final eight teams that are left in this NFL season. And while the Patriots may have attempted to treat every week of the regular season like it was a must-win situation, the team also realizes at this point that really is the case.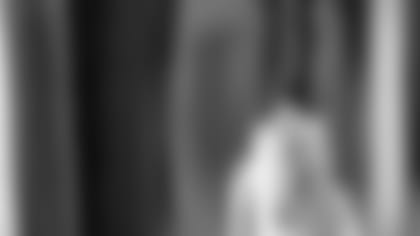 ]()
            "Since we beat Tennessee the first time, every week has been, 'Oh this is the biggest game of the year,'" Fauria said. "So this is another biggest game of the year. The most important thing is trying to keep our poise, not getting caught up in all the hoopla, come out there and play our best game and then hopefully celebrate afterwards."  

"There is just a lot more on the line," Bruschi said. "You still want to approach this game like you'd play normally. What's going to win this game is what won all the other games for us previously—making tackles, making blocks and fundamental football. You play good fundamental football and that's what you have to do to win football games. It's going to be no different this Saturday."
"Looking back at that first one, throw that out the window," Smith said. "None of that even counts. The main thing now is to just get prepared for what we have to do out there on Saturday night. It's a totally different game right now. The stakes are a lot higher right now. It's playoff time. If you win you move on. If you lose you are out. We are not ready to go home right now.