After a 27-10 loss to Amsterdam in the opening weekend of NFL Europe play, Patriots-allocated linebacker Maugaula Tuitele and his Rhein Fire teammates were a bit sore and beaten up. They got over it quickly.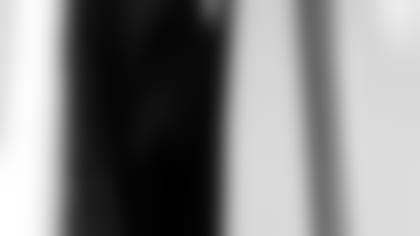 ]()
            In a most remarkable turnaround, the Fire is the league's top defense at the midpoint of the season, with Tuitele leading the way. With a Week Five victory over previously unbeaten Frankfurt, Rhein upped its record to 4-1 and moved into a first-place tie with the Galaxy. The game may have been a World Bowl preview, with both teams being a full two games ahead of the rest of the league.  

Despite allowing a season-high 243 passing yards, Tuitele and the Fire limited what was the leading rushing attack in the league to 84 yards in the 24-20 win over Frankfurt.
"That win boosted our confidence," Tuitele said. "They came in as the No.1 team, undefeated. We wanted them to be riding high, because we wanted to test our defense. We knew we could play with them, and we showed our D one of the tops in the league."
Tuitele, who is starting at middle linebacker, leads Rhein with 29 tackles. It took a while for he and his mates to get their feet wet, but now they believe they are the team to beat.
"In that first game, everyone went in and had their eyes wide open, and we all were kind of in awe of playing the game again," Tuitele said. "For most of the guys here, it was the first time in long while. The first week, my body was kind of in shock. We were all tired. I hadn't played a full game on every down since college [two years ago]. You have to get used to it, and now it's showing that we are getting used to it."
Defensively, the Fire is currently on pace to rank favorably among the best all-time in NFL Europe history. Since that first game in which they allowed three touchdowns, Rhein has given up just four touchdowns in four games. They lead the league in yardage allowed (1,174), rushing yardage allowed (413) and touchdowns allowed (seven), and they are second in passing yardage (803) and points allowed (76).
Using a 4-3 base defense that plays a lot of cover-two, the Fire is on pace to challenge some of the all-time defensive records in NFL Europe history. Right now they are on pace to tie the record for fewest touchdowns allowed in a season (14 by London and Barcelona in 1991) and could challenge the marks for yardage and points allowed for a season.
"After training camp and the way we reacted from the first game, the defense could tell we had some talent," Tuitele said. "It was up to us to put it together. Our coach [Pete Kuharchek] keeps telling us we have a chance to be best defense he has ever had. That's a good sign, but we can only worry about one game at a time."
Tuitele has made a habit of taking football one day at a time. In two seasons since originally signing with New England as an undrafted rookie out of Colorado State, he had four stints on the Patriots practice squad, two games on the active roster and two weeks on the Tampa Bay practice squad in 2001. Already he has been waived or released seven times.
With that in mind, he can't afford to think about what the future holds after the NFL Europe season. He wants to take full advantage of this situation. He and his agent approached the Patriots about Tuitele being sent to Europe, and the team obliged.
"I haven't even looked ahead," Tuitele said. "I'm just hoping spending time over here helps me improve and get the experience I need. It feels good to get back on the field playing linebacker. Most of my work the last couple years has been playing special teams. Playing over here kind of brings me back to my college days."
While the feeling is similar on the field, the off-field experience has been very different. Crowd sizes vary in extremes. Rhein gets the most fan support in the league, drawing as many as 41,000 to games this season. On the other end, when Rhein traveled to Barcelona to play the Dragons, only 9,327 fans came out.
Once football is done for the day, the hotel rooms can be a drag too.
"There is almost no English on television," Tuitele said. "We spend a lot of time playing Dreamcast or PlayStation and watching the same DVDs over and over. The only English-speaking channel we get is CNN, and you get bored watching that."
Fortunately football keeps the team pretty busy for the most part. With five games remaining, Rhein has the World Bowl set as its goal. Tuitele and his mates can control their NFL Europe fate, which is the way they want it.
"We are on top right now," Tuitele said. "Everyone else is gunning for us. It is tough being on top, and that gets harder each week. Now we have to keep playing like we have been. If we do, we should be fine."