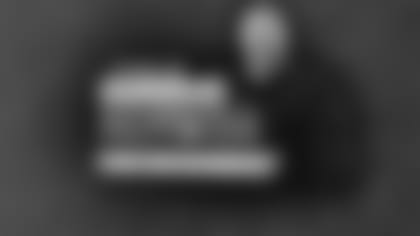 ](http://www.coldhardfootballfacts.com/)Even former New York Jets fans like Fireman Ed know that NFL games are won and lost on turnovers.
But you may be shocked to see just how important they are. The Cold, Hard Football Facts track their importance regularly, with a special look deep inside the turnovers numbers for CHFF Insiders.
There is no better example of the importance of turnovers than your New England Patriots. They provide the secret to New England's success over past decade-plus and prove, in no uncertain terms, that Tom Brady should be high on everybody's list of MVP candidates in 2012.
Win the Turnover Battle, Win the Game
The Patriots are about to claim their 10th division title in 12 years (losing the other two only on tiebreakers) largely because no team in football wins the turnover battle so often year after year.
NFL teams that win the turnover battle are:
5478-1477-14 (.787) since 1978
2170-558-3 (.795) since 2000
106-30-1 (.779) in 2012
That's pretty remarkable. If you do nothing but win the turnover battle, you win nearly 80 percent of all NFL games.
New England's Turnover Dominance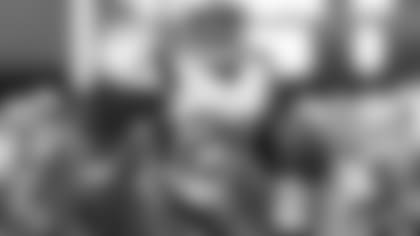 So turnovers are important for all teams. And nobody proves their importance better than the Patriots.
In the Bill Belichick Era, the Patriots have won the turnover battle 125 times – that's more often than any other team in football since 2000. Conversely, they've lost the turnover battle just 68 times since 2000 – fewer than any other team.
Belichick's Patriots are:
115-10 (.920) when they win the turnover battle
29-39 (.426) when they lose the turnover battle Think of that: a couple bounces of the ball each Sunday is the difference between wining 92 percent of games or winning just 43 percent of games.
So now you know, with empirical evidence, what turnovers mean to the success of the Patriots.
Interestingly, every single NFL team has a winning record when they win the turnover battle, even struggling organizations like the Detroit Lions and Cleveland Browns.
Every single NFL team has a losing record when they lose the turnover battle, including marquee organizations like the Patriots, Steelers and Packers.
No team since 2000 has been more successful than the Patriots. No team has won the turnover battle more consistently. It's no coincidence.
A Feast of Points off Turnovers
New England has the added ability to turn those turnovers into points, especially here in 2012.
New England is 8-3 this year and on pace to score an NFL record 592 points, largely because they dominate the turnover battle. The Patriots are plus-24 this year in turnovers, far ahead of No. 2 Chicago (plus-13).
New England won the turnover battle 9-1 in its last two games, with four touchdowns a direct result of those miscues by the Colts and Jets. The Patriots dominated those two teams by a combined score of 108-43.
Among elite NFL teams, the Patriots are the one saddled with a sub-standard defense. But it forces turnovers, which ultimately prove the great un-equalizer for the Patriots on the scoreboard.
The Case for Tom Brady as MVP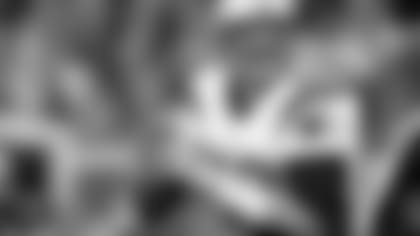 If you're wondering why Tom Brady is the greatest winner in modern NFL history (148-44), look no further than those turnovers.
We've already proven above that winning in the NFL is all about winning the turnover battle.
And at the end of the day, winning the turnover battle is largely the responsibility of one player on each side of the field: the quarterback.
Fumbles are largely random events, hard to gauge year to year or even game to game. Interceptions are a different story. Put most simply, bad quarterbacks throw a lot of interceptions. Great quarterbacks throw very few interceptions.
Brady throws very few interceptions.
He is among the best ever at keeping the ball out of the hands of opposing defenses and in recent years he's been the closest thing to untouchable in NFL history.
His career INT rate of 2.1 percent is already among the best in history. And he's thrown just 40 INTs since 2007 – a period of 75 games – with an INT rate of just 1.5 percent.
For a little perspective, here is the INT rate of some notable quarterbacks, mostly in recent history:
Tom Brady 2.1 percent
Joe Montana 2.6 percent
Peyton Manning 2.7 percent
Drew Brees 2.7 percent
Ben Roethlisberger 2.9 percent
Dan Marino 3.0 percent
John Elway 3.1 percent
Eli Manning 3.2 percent
Brett Favre 3.3 percent
Johnny Unitas 4.9 percent
The 2012 season is shaping up as one for the record books. Brady has thrown 24 TD to just three INTs. Think of that: in 11 games and 421 attempts this year, he's been picked off just three times.
Saints QB and future Hall of Famer Drew Brees threw five picks Thursday night alone. Falcons QB and MVP candidate Matt Ryan threw five picks in a game just three weeks ago.
Brady's incredible effort is even more remarkable if you look at Cold, Hard Football Facts Real Quarterback Rating, which measures all aspects of quarterback play, not just passing.
Brady and the Patriots are No. 1 in Real Quarterback Rating, with 27 total TDs by Brady (24 passing, 3 rushing) and just three total turnovers (3 INTs, 0 fumbles). Every other team has suffered at least eight turnovers out of the QB position this year. The Patriots have suffered three.
That ratio of 9:1 TDs-to-turnovers is the best in any season in NFL history. The Patriots are also on pace to score 592 points, which would be the most in NFL history.
In a sport in which winning the turnover battle typically means winning the game, Brady gives the Patriots an advantage every single Sunday.
So we have a record performance in turnovers this year, while leading a team that might set a record for points scored. If that doesn't make you an MVP, we're not sure what does.