On flagship station WBCN or its many Patriots Radio Network affiliates, broadcasters Gil Santos and Gino Cappelletti will surely give you an enthusiastic account of what's happening on the field. But that's not all. If you pay close attention, you can almost hear the story of each man's incredible life.
It's not so much what they say, but how they say it that gives it away. That one of these men was born knowing exactly where he wanted to go in this world, while the other has been content to let serendipity be his guide.
Yet, by taking their own roads in life and hitting some detours along the way, they wound up in the same place-somewhere almost no one else has ever been.
It was dubbed "The Iron Range" for a reason. As its name suggests, northern Minnesota was found to be rich in iron ore deposits, but poor in population. Few visitors came to this cold, desolate place during the 1930s and '40s, while the area's few residents typically stayed put to work in the local iron mines.
In the blue-collar, lunch-pail, hard-hat communities that defined the Iron Range, leaving town was often not a realistic option. It took lots of talent and right-placeright- time luck to secure a ticket to a better life.
When the Cappellettis, a young, Italian immigrant couple, arrived here in the early half of the last century, they had no way of knowing that their son, Gino, would be blessed with copious amounts of both.
During the same generation when the Cappellettis came to America, another young couple named Santos emigrated from Portugal to Fairhaven, Massachusetts. Soon thereafter, they gave birth to a son, Gil.
In today's electronic age, it's hard to imagine how different life was for them without television, cell phones, or the Internet. But, like nearly every other family in America at the time, they had a radio.
Before long, their lone form of electronic entertainment became their favorite diversion. Sporting events, as you might expect, were among the most popular programs.
To break into the broadcasting business back then, one needed little more than a booming voice. Though only in his teens, Gil Santos knew he had such a voice. And very soon-sooner than anyone could have predicted-listeners across southern New England would know it as well.
Pastimes in the Iron Range were limited to a few outdoor activities: hunting, fishing, and playing sports. Gino Cappelletti tried his hand at several games, but he always leaned toward one more than any other.
"Football was my love, my passion," Cappelletti recalled.
Apparently, it was his gift, too. By eighth grade, he was already playing for his high school's varsity squad. This was partly out of necessity, as Iron Range schools often didn't have enough students to field 11 players. It wasn't unusual, according to Cappelletti, to see 8-on-8 football games in those days.
But Cappelletti's prodigious gridiron skills were evident to anyone who saw him play. As he got older and word spread about his playing prowess, Cappelletti began getting feelers-even a few rare visits-from college scouts.
During the '50s, though (unlike today), "full rides" weren't given out as willingly as Halloween candy. So,when Cappelletti's beloved Notre Dame expressed interest in the multi-talented halfback/quarterback/kicker, he admits he was tempted. However, a scholarship offer from his hometown University of Minnesota was one he couldn't refuse.
"Without it," Cappelletti confessed, "I wouldn't have gone to college.My parents couldn't afford it. I probably would have ended up working in the mines." Not to worry. Fate had plotted another course.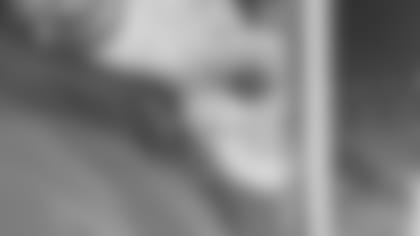 Halfway across the county, Gil Santos, like Cappelletti, was also immersing himself in sports.
"Oh, I played, just not very well," he admitted with a chuckle.
No matter to Santos. Even at an early age, he foresaw his talents being best suited for display not on the playing field, but above it, in the broadcast booth.
So confident was he in his abilities that as a sophomore in college (at what is now UMass Dartmouth), he approached Hal Peterson, the play-by-play announcer at a New Bedford radio station, and asked, in effect, for an internship.
"My idea was to follow himaround to games," Santos explained, "keep stats, do whatever he needed me to do, and learn the business in the process."
Peterson gave Santos a chance, and during his first assignment (a high school basketball game), Peterson put Santos on the air to help analyze the contest.The veteran announcer was so impressed by what he heard he offered his protégé a paying job right then and there.
What would seem to some to be a meteoric rise came as no surprise to Santos. He reasoned, "When I went on the air for my first play-by-play broadcast, I'd already done hundreds in my room, by myself."
And countless others for his friends and teammates. Santos confirmed this anecdote about his early play-by-play training. The story goes that during his youth league games, if a fallen tree branch or stick were within arms reach, Santos would pick it up, turn it upright, and proceed to call the action on the field as if speaking into a microphone.
Such versatility and improvisational skills would serve Santos well as his career took him to the pinnacle of professional sports.
After being named the first head coach in Patriots history, Lou Saban needed some assistance. But first, he needed some assistants.
One of those whom Saban eventually hired had coached in the Midwest and was familiar with the best college players out there. So, when Saban asked his new staff to help bring as many talented players as possible to New England to tryout, one of the calls that assistant made was to versatile Golden Gopher Gino Cappelletti.
"I'll never forget our first practice-July Fourth, 1960," Cappelletti reminisced. "There was no guarantee I would make the team, so I tried out as a defensive back and a kicker, hoping to increase my chances."
Cappelletti earned a spot (and a $7,500 contract) as a DB, but he wouldn't last long on defense.During a late-season practice, the Patriots were down to two receivers, one of whom was slow getting back to the huddle after a play. So, Cappelletti took his place, and on the ensuing play, the quarterback threw to him.
Cappelletti made the catch, a nice move on the defender, and an impression on the wide receivers coach. "He asked me to stay after practice to work with him on route-running and pass-catching," said Cappelletti. "I ended up starting the last game of the season in Houston."
Not to mention starting what would became one of the most remarkable careers in Patriots and American Football League history.
He held several team receiving records until Stanley Morgan surpassed him in the 1980s, and it took Adam Vinatieri's decade-long career in New England to supplant Cappelletti from all the team's kicking records. Prior to the AFL's merger with the NFL in 1970, Cappelletti was named league MVP and consistently led the AFL in scoring.
As a star player, Cappelletti granted his share of media interviews. But in 1966, while still playing for the Patriots, he was granted a job offer. Boston's WBZ-TV wanted him as a sportscaster for their 11 p.m. newscast. He accepted. Occasionally, Cappelletti would also report sports on WBZ radio in the mornings, before heading off to 9 a.m. football practice.Hemay not have realized it at the time, but these moonlighting gigs were preparing him for life after football.
At the same time, he was striking up a friendship with the team's fresh faced color commentator-a friendship that would determine the course of Cappelletti's post-football career.
Gil Santos was diligently paying his dues when the opportunity arose.
For the past several years, he'd called countless high school football and basketball games for radio stations in New Bedford and nearby Fall River. Santos had grown quite comfortable calling amateur sports, and was eager to take his career to the next level.
Then, in 1966, the same year Cappelletti took the WBZ job, the Boston station acquired the radio rights to air Patriots games. And when changes occur in broadcasting, the broadcasters themselves often change (that is, they are replaced).
Bottom line:WBZ was in the market for a new color commentator, and Santos knew he was the right man at the right time.
When asked how he won the assignment, Santos' answer was confidently matter-of-fact. "I sent thema tape of my best stuff, and I got the job," he replied.
Santos was finally where he belonged. Utterly in his element, the youngman from Fairhaven (he was only in his mid-20's) now had the vast audience he'd longed to address and the high-profile subject befitting his considerable talents.
On road trips, Santos traveled with the Patriots,most of whomwere his contemporaries.
"We were all pretty much the same age, and yes, they often had some fun at my expense," Santos acknowledged, "but it was always in good taste."
Not surprisingly, that thick skin and good sense of humor endeared Santos to most of the players, including New England's five-time All-Star and recent MVP Gino Cappelletti.
Then came the year 1970, a turning point in both men's lives. Santos assumed the Patriots' play-by-play reins, and Cappelletti's retirement brought his playing days to an end.
Both events paved the way for one of the most enduring partnerships in broadcasting history.
Cappelletti didn't give it much thought.
While still with the Patriots, he'd opened a successful restaurant, The Point After, on the corner of Dartmouth and Newbury in downtown Boston. "Great place," Cappelletti wistfully reflected. "It was a sports bar, singles bar, good food..."
So,when he retired, he assumed he'd just spend his time there (think "Sam Malone," Ted Danson's character in Cheers). And he did-for about a year.
But before the start of the 1972 season, a vacancy opened up at WBZ. Gil Santos needed a new color commentator, and the station left the hiring process up to him.Already on friendly terms with all the household-name players of the era, Santos called a few to audition with him.
He asked them to sit with him and watch a game tape from the previous season. Together, they'd describe the action as if live on the radio. The decision was an easy one for Santos.
"Gino was clearly the top choice," he said. And for the remainder of that decade, Santos and Cappelletti were the unmistakable "voices" of the Patriots.
And although the pair would eventually part ways temporarily, they were always within earshot.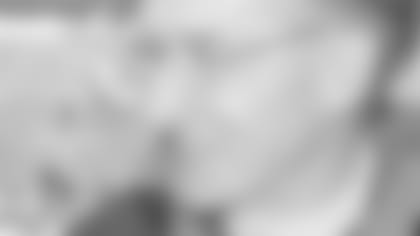 The offer came unexpectedly, like nearly every other opportunity in Gino Cappelletti's life.
Ron Erhardt, the Patriots' newly anointed head coach in 1979, wanted the club's record-setting former kicker to be his special teams coach.Cappelletti enjoyed broadcasting, but coaching proved too intriguing a challenge to resist.
Around the same time, the Patriots radio rights changed hands again,meaning Santos' days with New England were numbered. But he wouldn't be out of work long.Well aware of Santos' abilities, the Boston Celtics lured him in 1980 to anchor their television broadcast team, a job he'd hold for the next 10 years.
"Oh yeah, I missed (the Patriots)," Santos confessed, "but I was lucky to do the Celtics games. Those were great championship teams with (Larry) Bird, (Kevin) McHale, DJ (Dennis Johnson), and (Robert) Parrish."
Meanwhile, Erhardt's tenure on the sidelines of Foxboro lasted only three seasons, meaning Cappelletti was once again looking for work.
"I toyed with the idea of coaching some more, but that would have required moving around, and I didn't want to do that," Cappelletti admitted.
To the rescue came old friend Santos,with whom he reunited to call Boston College football games. And when WBZ won back the Patriots in 1990, the station rehired its erstwhile duo (WBCN,WBZ's sister station, kept them together when it assumed flagship status in the mid-90s).
Santos and Cappelletti, back where they were meant to be, have been together ever since.
The National Football League doesn't keep such statistics, but it's fairly certain you can count on one hand the number of NFL broadcasters who've been with one team nearly as long as Santos and Cappelletti have with the Patriots. On and off the field, they have experienced nearly every game in franchise history.
Cappelletti observed, "Gil and I have seen the good, the bad, and now the best of times here in New England."
And whether either of them knew it or not, the journey itself has been their destination all along.