The Patriots are in unprecedented territory in the Bill Belichick era heading into Week 7 of the NFL season.
At 1-5, New England is off to its worst start since the 1995 season when Belichick was coaching the Cleveland Browns and his mentor, Bill Parcells, was in his third season as the Patriots coach. That year, the Cowboys won the Super Bowl, Brett Favre was the league MVP, and a rookie running back who played for, you guessed it, the Patriots, was the Offensive Rookie of the Year. Bet you didn't think you'd be reading about Curtis Martin.
As a wise man once said, sometimes you need to go backward to move forward, and that's a reality that the Patriots need to face head-on this season. As we wrote in After Further Review, there's still time for the Pats to make something of their season with 11 games remaining. However, that tide needs to turn immediately in the next two weeks, or the right path might be to start seeing if any of their veteran players have value at the trade deadline on Halloween.
The encouraging angle for the Patriots offense in last week's four-point loss to the Raiders was how well New England ran the ball, especially in the second half. We've been pounding the table that this team is going nowhere unless it finds a running game. Well, with over a 70% success rate and a 4.4-yard average on the ground, they might've done that on Sunday.
Patriots offensive coordinator Bill O'Brien got the running game going with the Pats base runs, like trap schemes and inside zone, while also incorporating more jet sweeps to find ways to get the ball to the edge quickly, rather than asking the O-Line to block things like outside zone or crack toss, which haven't been productive for the Pats so far this season.
With more balance to the offense, the Patriots can stay ahead of the chains to hopefully keep the pressure on the quarterback more in check and marry play-action to the runs, which can generate easier chunk gains through the air. The Pats built their offense to be run-heavy, with two good backs and a quarterback who can thrive off RPO/run actions.
If the Patriots can take baby steps on offense and turn them into real results, they might be able to hold off the pundits who say they should start tearing down the team at the deadline. But it all starts with building off a more respectable effort from the offensive line on Sunday.
Without further ado, let's empty the Patriots Unfiltered mailbag heading into Week 7:
Q: Can you go through the current roster and tell us the draft pick value of the players in potential deadline trades? - Steve L
To me, three players on expiring contracts would have some value in the trade market for contending teams that the Patriots could realistically trade: WR Kendrick Bourne, pass-rusher Josh Uche, and TE Hunter Henry. Although it feels less realistic, given how little depth they have at tackle, Trent Brown is another one who could have value.
Based on the hot market for wide receivers at the last few deadlines, Bourne probably has the most value in a trade. I've seen lesser receivers net day-two picks when teams with Super Bowl aspirations get desperate, so I will set his value conservatively at a third or fourth-rounder. If he continues to play this well, and there's a market for his services, it could be a worthwhile trade for the Patriots.
As for the others, Uche has taken a step back this season, but he usually gets hot in the second half of the year and feasts as the No. 2 in a pass rush against the weaker tackles. If a team is set up with a stud pass rusher already, like, let's say, Detroit with Aidan Hutchinson, I could see a mid-round return for the last nine games on Uche's contract. Henry probably has the least value but could still get something in return as a steady safety blanket for a TE-needy team. I also wonder if Jalen Mills would garner any interest for teams banged up in the secondary.
Unfortunately, the Pats expendable pieces might not have enough value to sell, sell, sell. Unless Bourne has two more big games to help his stock or Uche starts racking up sacks quickly, I'm not seeing the Patriots vets netting them significant draft capital. But we'll see.
Q: If we imagine there are no more injuries, what is the Patriots best O-Line combination for the rest of the season, and would you have confidence in it? - John from Belfast
It would be ideal if the Patriots could avoid more injuries on the offensive line. They've had to start five different O-Line combinations in six weeks, never had any sustained health over the summer to build continuity, and the lack of connectivity shows on the game film every week.
As much as we are running out of excuses for OL coach Adrian Klemm, it's fair to point out that the health of this group has been awful, and they lacked talent to begin with in certain spots. Klemm hasn't exactly been working with a star-studded cast here.
With that said, Klemm needs to get this group rolling at some point. Until they consistently block well, it's hard to have any confidence, so to that part of your question, I don't have much confidence even in their best five. In my opinion, their best five is their original five, but health and Riley Reiff's issues at right tackle in the summer seem to have made them reluctant to roll this group out there: LT Trent Brown, LG Cole Strange, C David Andrews, RG Mike Onwenu, and RT Riley Reiff.
Lastly, we all want to see Onwenu back at right tackle, but it's not happening. Due to his body type, they view him as a guard and let's face it, there might be some gamesmanship at play here with Onwenu heading into a contract year. It's a lot cheaper to pay a guard than a tackle.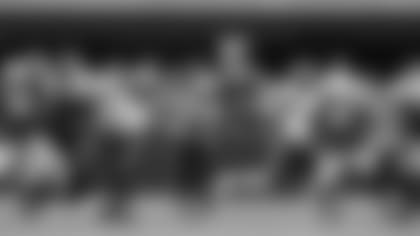 Q: Looking into the future with the current roster, who would you increase the snap count vs. lower the snap count for the rest of the season? - Pedro F
I'm looking at the receiver group on this one. Look, DeVante Parker and JuJu Smith-Schuster have taken a lot of earned criticism so far this season. I agree with it all and have said my piece on it, too, so let's not beat the dead horse. Still, besides money owed on the contracts, which is Bill the GM's problem, not everyone else's, there's very little reason to play the two vets over younger players who could emerge as future assets for this team. Pop Douglas, Tyquan Thornton, and, yes, Kayshon Boutte should be getting opportunities. The vets outside of Kendrick Bourne have done nothing to keep their jobs.
Q: Marte Mapu played zero snaps against the Raiders. Have you heard anything about a big regression or just regular rookie struggles? - Benjamin R
I haven't heard anything from the coaches directly about Mapu's sudden lack of playing time against the Raiders. He went from ~45% playing time in the last two weeks to zero snaps on defense as a special-teams-only player on Sunday. The Pats played over 50% of their snaps with five-plus defensive backs, so it wasn't like they lived in base where Mapu wouldn't be in the package. On film, Mapu did get lost on a 28-yard completion in zone against Dallas, and his run defense was a little iffy last week vs. the Saints. My guess is there were more mental errors that the coaching staff is aware of that we wouldn't be able to tell, while the coaches probably wanted to give Jalen Mills a chance to play. Mills is a veteran that guys gravitate toward in the locker room, so they were probably making good on getting Mills snaps. After it went poorly for Mills, it wouldn't surprise me to see Mapu back out there next week.
Q: Is the organization sold on Jerod Mayo as Bill Belichick's replacement? Or will they want a reset with a new philosophy if they move on from Belichick? - Kevin P
Jerod Mayo is a strong head coaching candidate, whether here or elsewhere. As a former player, the locker room respects Mayo's voice, and players gravitate toward his leadership style. He's also a good football mind, but my understanding is that he's an even better people person who knows how to handle the CEO elements of the job very well. Mayo would be a great choice if all things were equal, and I wouldn't be worried about the negative things with Belichick looming over the organization.
My concern with Mayo is on offense. Assuming the Patriots are starting over at quarterback, they can't afford to keep cycling through offensive coordinators like they have with Mac. Mac's had three offensive coordinators in three seasons because his head coach is a defensive mind. When you hire a good offensive coordinator who develops a young quarterback, they'll get head coaching jobs, like McDaniels did with Mac. If you hire an offensive-minded head coach, like Detroit OC Ben Johnson, for example, you have stability for the quarterback. I think that's key for this organization to get it right with the next quarterback, who will probably also be a rookie in the first round.
For that reason only, I'd prefer an offensive coach over Mayo. But if the Kraft's pick Mayo, I won't knock them for it. It'll be interesting to see who he hires as his offensive coordinator.
Q: Let's assume Caleb Williams goes first overall. Rank these guys in order in which you'd want the Patriots to take them: Marvin Harrison Jr., Drake Maye, Olu Fashanu. - @Boss765yt
1. Drake Maye, 2. Marvin Harrison Jr., 3. Olu Fashanu. All three are good prospects, so it's not a knock on any of them. However, Maye is quickly winning me over. I watched a ton of his film from the 2022 season because he was throwing it to Josh Downs, and I kept saying to myself, "Who the heck is the quarterback, though?" Maye has all the physical tools (arm talent, size, mobility) to be an elite quarterback with poise and is a sound decision-maker. His game does remind me a lot of Justin Herbert, which is becoming a popular comparison.
Harrison is a generational receiver prospect who will probably be the first non-quarterback off the board. Adding him to any passing offense would make any QB's life easier. I like Fashanu, too. His explosiveness out of his stance and movement skills jump off the tape at you. They couldn't go wrong with any of those options, but I'm taking the quarterback above everyone.
Q: What's the deal with Jack Jones? Are they going to activate him any time soon? - Ryan F
Jones has been around the facility and is working his way back. According to reports, he was expected to take longer than Thornton and Reiff, but only by a few weeks. I wouldn't be surprised to see Jones return to practice soon. But these things are often hard to predict.
DISCLAIMER: The views and thoughts expressed in this article are those of the writer and don't necessarily reflect those of the organization. Read Full Disclaimer