Confusing much? First there was a post "NFL notes: Wes Welker leads all nominees for the Patriots Hall of Fame" class of 2023 then the very next day the list of nominees comes out and Welker isn't on it. Can you explain that? Plus, while you're at it, explain why Bill Parcells should be in the HOF. That to me is a head scratcher.
I'll try to clarify it as much as I can since I was the one who wrote the NFL Notes column. On April 6 the Patriots Hall of Fame committee met to discuss the various candidates for this year's class. As a member of the committee, I wrote up a summary of how I voted and posted it as the top to my NFL Notes column on April 11. I chose Wes Welker as my top candidate with Mike Vrabel and Logan Mankins also finishing in my top three. On April 13, the results of the committee's vote were made public and the three finalists are Vrabel, Mankins and Bill Parcells. I am just one of 20-plus committee members so I can only offer my own opinion. I would have chosen Welker over any other candidate but the rest of my fellow committee members obviously didn't see it that way. I hope that clears up any confusion you may have had. As for Parcells, I understand he is a very polarizing figure in Patriots history and many folks don't believe he should be in the Patriots Hall of Fame. I believe he does deserve a spot there for his role in resurrecting what was at the time the worst franchise in all of professional sports, although I don't feel he is more deserving than any of the three individuals I selected. He was responsible for bringing in many talented players during his four seasons and help put the team on the NFL map. I understand the controversial nature of how he left and I also understand many fans feel he doesn't belong.
With the candidates being unveiled for consideration to be voted into the Patriots Hall of Fame it brings up the usual questions around each players pros and cons and quite rightly so, but when it comes to Wes Welker I believe there really are no cons and he was one of the best if not the best at his player group to take to the field during the dynasty period and should be a shoe-in for the Patriots Hall Of Fame and certainly be considered for the one in Canton Ohio. What's your opinion on him and his body of work and his potential enshrinement in New England and maybe one day him being measured up for a gold jacket?
Well Marc based on my answer to Gary's question above obviously I feel the same as you as far as the Patriots Hall of Fame. Welker took the slot position to another level when he arrived and his numbers are far and away the best for a Patriots receiver in team history. His production was so consistent during his six seasons with the team, including in 2008 when he didn't have Tom Brady throwing him the ball and still caught 111 passes from Matt Cassel when Brady was out injured. I'm not as confident about the Pro Football Hall of Fame because there are so many worthy candidates with great numbers to choose from. I think he deserves consideration for sure, just like I believe Devin McCourty deserves a strong look. But that obviously is a much higher threshold to cross and time will tell.
Thank you, Paul, Mike and even Evan, who has never answered one of my questions. My thoughts are our primary need to catch Buffalo is exceptional playmakers. How about Zay Flowers at 14 and trade up to get Jahmyr Gibbs with the second pick. That would satisfy the need at both positions. What do you think and predict?
I agree with your mindset in terms of needing playmakers to keep up with the better offensive teams in the league and specifically Buffalo at the top of the division. I'm not as sold on needing to trade up to grab a running back to do that, even one as talented as Gibbs. I like both players you suggest as draft targets. Both have the skills needed to inject some life into the Patriots offense. I'm not as convinced that Flowers, at 5-9, 182 can handle the rigors of being the No. 1 option in an NFL offense. But he has some electric qualities to his game and was forced to carry an average attack at Boston College as the lone weapon. Of your two picks, I'm much more enthusiastic about Flowers and I love the way you're thinking in terms of the offense in general. I don't like trading up for running backs, however. If Gibbs falls to them in the second round, then perhaps he would make sense then.
First kudos to all for the excellent ongoing coverage, objective debates and evaluation of players and draft options. I have lived in many places around the world and my continued interest in sports would not be nearly as enjoyable without the passion and talents of the best sports journalists. Boston has had the best over the years and still has the best. Competition plus skill. Question: Do you have a post-draft competition among yourselves to score who made the most accurate draft predictions? Such as awarding three points for nailing the exact pick (name and player position) one point for picking the position. Bonus points for predicting trade ups and downs? So far Evan's latest suggestions would be my favorite to happen. Love his analytical evaluations. No disappointment if you I don't get a reply.
Thank you for all the kind words in general and for pointing out the hard work that Evan has done in preparing for the draft. Mike Dussault has been right there with him breaking down the prospects too. We always have competitions among ourselves to see who gets things right, and at times in the past we've been lucky enough to nail the Patriots first-round picks. Ty Warren, Chandler Jones and Brandon Meriweather are a few of the ones that I was able to get right – but that kind of stuff obviously requires a great deal of luck. More often than not we don't get it right and the readers and listeners love to tell us about those times too. Where we really have our competitions among ourselves is in trying to determine which players we like regardless of where they end up. Sometimes we disagree on individuals and believe me we keep track and watch to see how the careers unfold, even when they're not in New England. Thanks for offering some kind words … later on you'll see that isn't always the case lol.
I know I have sent this time and time again, but Paul is such a fraud in so many ways. I know he is trying to be a mini Felger, but do you ever get tired of trolling? Literally no matter the topic. On field, off field, Hall of Fame, practice, games. Always trying to take some cheap shots at the fans or players/coaches that fans like? No matter the subject, always has to take his shots. Paul, you are not Felger. Stop trying to be him, it is never going to happen. I love how when it is Bill Parcells as the HC, he blames Bill Belichick for the Super Bowl loss. I love how when it is Parcells as a .500 coach here, it is impressive because he took over a bad team, but when BB is .500 coach without Brady, including Cleveland and not just his time here in New England, he scoffs at it. Now go ahead and either ignore or take one tiny part of the email and attack it while ignoring the larger piece. Please, Paul, you've worked hard. Go take some time off and get some new blood on air. If you are unable, just try to talk football for once. Stop trolling. I know you would never listen and are a wanna be Felger and strangely enjoy these type of reactions, but I just had to vent how most fans feel. For the rest of you, thanks as always, great listen when Paul is distracted by college basketball or legit football discussion.
Dennis … here's the happy customer I was talking about. JJ writes in with this same monologue every few months. So I guess we can't please everyone. And just to be clear JJ … you seem to be saying I want to be like Mike Felger? Is that right? I won't waste your time "picking out parts of your email" but will offer just this – the Belichick line about the Super Bowl was a joke, and I said that to Fred as we were laughing about it. As I've said in the past when answering his same post – I'm sorry you hate me.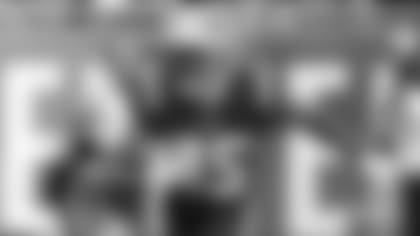 Andrew Stueber, Pierre Strong and Ronnie Perkins are three players who played little, or not at all, for various reasons last year. Which of these guys do you see having the biggest potential to make a significant contribution next year?
It's really hard to say because Stueber and Perkins haven't played at all, and for Perkins that's been over his two seasons with the team. Based on that I'd have to go with Strong, who showed some flashes last year in spot duty both as a runner and receiver. He has great speed and with some experience perhaps he could develop into a contributor in his second season. It will also be interesting to see if the Patriots add a running back to the mix during the draft as it will give us an indication of how the coaches feel about the potential of Strong and fellow second-year back Kevin Harris. Stueber was injured last year so I honestly have no idea what to expect from him. However, the team did add two veteran free agent tackles in Calvin Anderson and Riley Reiff and re-signed Conor McDermott and Yodny Cajuste. That's a lot of potential depth added at tackle. Perkins really hasn't shown much in his two seasons so it's hard to project him as a contributor in Year 3.
Do you believe there will be a true quarterback competition between Mac Jones and Bailey Zappe? I know there has been a lot of talk about Bill Belichick saying every position has competition, but do you honestly feel Jones isn't the clear starter?
The short answer is no. I believe Jones is the clear starter and even if there is some semblance of a competition I don't give Zappe will get much of a chance. In other words, unless Jones really plays poorly throughout the offseason and gives Belichick no other option, I don't see Zappe emerging as the starter. I don't think the gap between the two is huge, but in Year 3 coming off a season in which Jones was asked to perform under strange circumstances with the coaches, he deserves the chance to right the ship with Bill O'Brien on board and I believe deep down that Belichick feels the same way. We shall see.
Every year there seems to be some draft picks (particularly late round) that either make the roster but don't play much if at all, or otherwise end up on injury lists. Others are cut and put on the practice squad, after clearing waivers. I am wondering if there are any specific expectations that any of them will step into a more prominent role this year. Ronnie Perkins as example was never risked on the practice squad his first year and put on an injury list his second. Chasen Hines and Andrew Stueber similarly either made the roster or were put on an injury list. Shaun Wade and Josh Bledsoe were often inactive. The running back Pierre Strong also had a roster spot but played little until the last few games, whereas the rookie Kevin Harris was on the practice squad but got brought up. It seems that for some they are trying to protect them from getting swiped by another team, others they take the risk. So, there must be greater perceived future value for some. But which ones are likely to become significant contributors this year like we saw with Josh Uche in his third year?
This is a great question Don and one that involves a lot of different case-by-case scenarios. First, I'd separate both Uche and Perkins from this discussion because as second- and third-round picks, respectively, they wouldn't be considered late-round guys. Both had limited playing time, and for Uche that was due mostly to injuries. For Perkins, his development hasn't been as strong as the coaches hoped and it has yet to work out. For the others it really does come down to each player. Bledsoe and Stueber arrived with pre-existing injuries from college that greatly limited them as rookies. That's why they were placed on injured lists. Hines also had an injury coming into the summer last year but was healthy enough to be activated early in the season before landing on IR for the latter half of the campaign. I believe he has some potential to add depth on the interior offensive line this season. Wade was healthy and on the roster for the most part but hasn't shown enough development to earn a contributing role. The Patriots acquired him in a trade with Baltimore in the summer of 2021 and the fact that he was traded as a rookie tells me maybe the team felt he would have been claimed off waivers if they tried to move him to the practice squad. Tough to say, but he hasn't shown much thus far. Strong and Harris provided depth and were healthy so they remained active either on the practice squad or active roster. There is always risk for players who are released with the intention of sticking around for the practice squad. Most late-round picks manage to stay with their teams in that scenario but there are no guarantees. Sometime rookies and young players who are dealing with minor ailments are placed on injured lists to prevent them from being exposed to waivers, but if players are healthy enough to help on the practice squad they usually do. I think Bledsoe, Hines and maybe Strong have the chance to become contributors this season, especially Bledsoe. With McCourty retired, the need for another option at safety exists and he could fill a bigger role. Those are the kinds of questions we start getting answers to once the spring camps get underway next month.
Bijan Robinson is on the board when the Pats are called. While they are on the clock, Jerry Jones (he really loves Robinson's game) calls and offers their No. 26 and their No. 1 in 2024. Do you do it?
I would absolutely make that deal if offered, which seems unlikely. Moving down 12 spots in the first round is roughly worth a late-second round pick based on many of the draft value charts. So, to get a future first-round pick would be excellent value for the Patriots. I like it.
A fun, off-beat question for you all: if you could pick MLB stars to play tight end, wide receiver, running back and quarterback, who would be your choices? Thank you, and by the way, I am not the former Bruin.
I love these questions because there are no wrong answers! I think Mike Trout is a tremendous athlete and at 6-2, 235 he might be able to play quarterback, but I could definitely see him as a pass catching running back as well. I like the idea of Giancarlo Stanton as a tight end with his 6-6 frame. Aaron Judge is even bigger but not quite as athletic. How about the 5-9 Mookie Betts as a scatback runner? Atlanta's Ronald Acuna is an excellent athlete and could be a solid wide receiver at 6-0, 205. Can I pick Kyler Murray, a former MLB first-round pick, as my quarterback or is that cheating? And that's too bad … I was hoping we had a former Bruin as a fan!!
The upcoming draft seems to be tough for Pats fans because the greatest need - really by far - is for an alpha dog playmaker WR.. But there is no such thing in this draft. There is no Chase or Jefferson. It seems that Smith-Njigba is way overrated only because he is compared to the other WR's in the draft. With all of that being said, does it make sense for the Pats to take the best available from among the LT's (Johnson, Skowroski, Jones); CB's (Gonzalez, Porter Jr., Witherspoon) or Bijan at 14? It seems that at least one of them would be on the board. And then, depending on who they pick, the best available second tier LT or CB at 46? And then, the twitchiest, speediest WR available in the middle rounds? Is that too simplistic? Is it more complicated than that? Go Pats!! ­-Bob Root
This is a question we've been asking ourselves since this draft came into focus, how to hit the big WR, CB, OT needs in the first three picks in the best way possible. My feeling at this point is that if one of those top tackles are there he should probably be the pick. The drop off for the position group is significant despite this being a fairly deep draft for the position. It's just that you quickly get into guys who will need more development. The slam dunk at 14 appears to me to be at tackle. That said, I really love Christian Gonzalez and Deonte Banks and feel like their ceilings are high enough and their fits into the Pats defense would be seamless enough that there could be a slam dunk at CB too if the board falls right. I'm expecting Gonalez is gone by 10. Lastly it's just really hard to believe one of these receivers would be the pick at 14. They all have questions and as you laid out, none of them are as talented as the top of recent classes. Find a Day 2 slot like Josh Downs or Tank Dell or Jayden Reed and I think the offense can get a useful contributor who could have an unexpectedly high ceiling. Of course it's never this simple, they're just about guaranteed to take another position with their top three picks, with edge being my dark horse need that is under the radar. -Mike Dussault
I would like your honest opinion on my question and not a politician answer. Based on statements and articles it appears the Patriots have again done nothing to compete for an AFC Championship as there are several teams far ahead of them and several of those teams keep making moves to get even better. Even just competing in the AFC East looks grim and if the Jets get Rogers the Patriots are most likely the cellar team, according to the experts. Don't get me wrong here. We had an awesome 20 year run as we were the team everyone was chasing and I'll continue to root for the Pats! I know you have inside information and I'm not asking you to cross the line and fill us in in that information but I am asking you this. What are you seeing as the issue with the Patriots at this time and why aren't any big time free agents coming to New England? I hear they had a ton of money to spend again. So talk us off the ledge please and tell us if you see anything the Patriots may do or are looking to do to compete at a high level this season. By the way, love the mailbag segment and I feel we need at least two or three a week. Thank you. -Ron Scarlata
I think the first thing to highlight is the poor hauls from the 2017, 2018 and 2019 drafts, more than anything else I'd point to those misses as why the team is where it is over everything else. To be honest I didn't really see the path back to dominance running through this year's free agency crop. I think they did what they usually do – build their veteran depth while also upgrading their slot WR and TE2, albeit perhaps more modestly that some of us hoped for. But was there a player signed elsewhere that would've made that big of a difference? I never saw it, so I continue to be focused on what the Patriots appear to be focused on, developing their own players (most of this year's free agents were their own guys) and making the best use of their 11 picks worth of draft capital. Draft, develop, retain. Two or three impact rookies on top of what they've done since 2020 and that new core will really start to solidify. -Mike Dussault
DISCLAIMER: The views and thoughts expressed in this article are those of the writer and don't necessarily reflect those of the organization. Read Full Disclaimer