Earlier in the week, we offered some thoughts on the upcoming NFL season. Now we will focus on the Patriots, specifically our expectations for 2021.
The Mac Jones era officially kicks on Sunday at Gillette Stadium against the Miami Dolphins, and there's plenty of excitement as the team looks to return to the postseason after missing out last year for the first time since 2008.
Here's a look at how the PU Crew sees things in New England this season.
Table inside Article

| | Fred Kirsch | Paul Perillo | Mike Dussault | Erik Scalavino |
| --- | --- | --- | --- | --- |
| Patriots MVP | Matt Judon | Mac Jones | Damien Harris | Mac Jones |
| Offensive Player of The Year | Mac Jones | Jonnu Smith | Jakobi Meyers | Jonnu Smith |
| Defensive Player of the Year | Matt Judon | Dont'a Hightower | Adrian Phillips | Matt Judon |
| Rookie of the Year | Christian Barmore | Christian Barmore | Christian Barmore | Rhamondre Stevenson |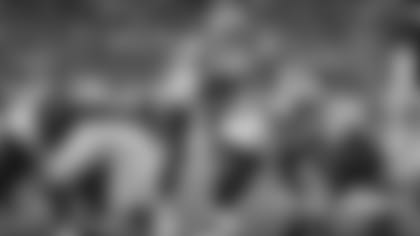 Table inside Article

| | Fred Kirsch | Paul Perillo | Mike Dussault | Erik Scalavino |
| --- | --- | --- | --- | --- |
| Breakout Performer | Josh Uche | Jakobi Meyers | Josh Uche | Kyle Dugger |
| Best Veteran Newcomer | Matt Judon | Matt Judon | Jonnu Smith | Trent Brown |
| Best Sleeper | Joejuan Williams | J.J. Taylor | Yodny Cajuste | Malcom Perry |
| Most Improved | Joejuan Williams | Devin Asiasi | Josh Uche | Devin Asiasi |
| Practice Squad Impact | Nick Folk | Nick Folk | Matt LaCosse | Matt LaCosse |
| Patriots Record | 10-7 | 10-7 | 11-6 | 7-10 |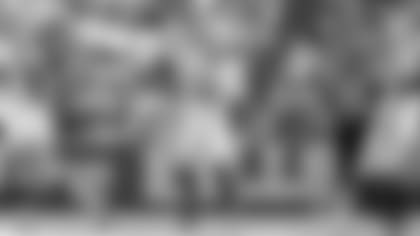 Table inside Article

| | Fred Kirsch | Paul Perillo | Mike Dussault | Erik Scalavino |
| --- | --- | --- | --- | --- |
| AFC East | Bills | Bills | Bills | Bills |
| AFC North | Browns | Browns | Ravens | Ravens |
| AFC South | Titans | Titans | Titans | Titans |
| AFC West | Broncos | Chiefs | Chiefs | Chiefs |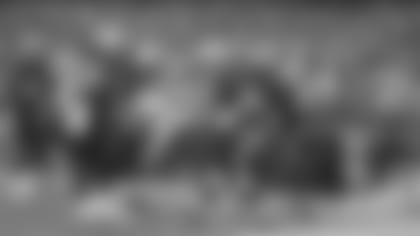 Table inside Article

| Fred Kirsch | Paul Perillo | Mike Dussault | Erik Scalavino |
| --- | --- | --- | --- |
| Patriots | Ravens | Browns | Browns |
| Ravens | Colts | Chargers | Colts |
| Chargers | Patriots | Patriots | Chargers |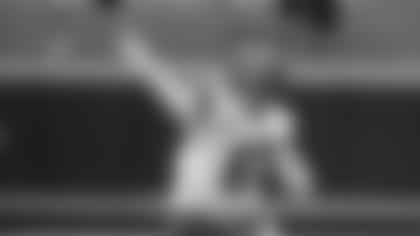 Table inside Article

| Fred Kirsch | Paul Perillo | Mike Dussault | Erik Scalavino |
| --- | --- | --- | --- |
| Browns over Titans | Chiefs over Bills | Titans over Bills | Bills over Browns |
Table inside Article

| | Fred Kirsch | Paul Perillo | Mike Dussault | Erik Scalavino |
| --- | --- | --- | --- | --- |
| NFC East | Cowboys | Cowboys | Cowboys | Cowboys |
| NFC North | Packers | Packers | Packers | Packers |
| NFC South | Buccaneers | Buccaneers | Buccaneers | Buccaneers |
| NFC West | Seahawks | Rams | Rams | 49ers |
Table inside Article

| Fred Kirsch | Paul Perillo | Mike Dussalt | Erik Scalavino |
| --- | --- | --- | --- |
| Cardinals | 49ers | 49ers | Rams |
| Vikings | Saints | Vikings | Seahawks |
| WFT | Cardinals | Seahawks | Saints |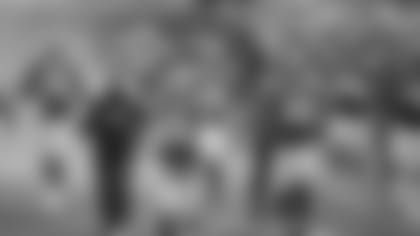 Table inside Article

| Fred Kirsch | Paul Perillo | Mike Dussault | Erik Scalavino |
| --- | --- | --- | --- |
| Packers over Seahawks | Rams over 49ers | Rams over Bucs | Packers over 49ers |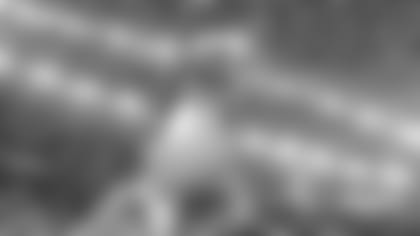 Table inside Article

| Fred Kirsch | Paul Perillo | Mike Dussault | Erik Scalavino |
| --- | --- | --- | --- |
| Browns over Packers | Chiefs over Rams | Titans over Rams | Bills over Packers |