American novelist Thomas Wolfe certainly didn't have the New England Patriots in mind when he once wrote "You Can't Go Home Again."
His novel was published posthumously in 1940, well before the National Football League became a national - if not worldwide - phenomenon. But his tale told the story about a writer who authored his thoughts and memories of his childhood and hometown, only to be met by a reaction of outrage and hate upon his return home.
As we know around these parts, favored sons from the past - especially if they were born in New England or had famous family members raised here - are usually always welcomed back with open arms, unlike the character in Wolfe's novel. Why? 
Because when you're one of us, you're always one of us. 
So when uncovering the naked truth that newly-signed Chris Long and Terrance Knighton both had New England ties-that-bind from their past, you begin to understand some of the "why" they came home, as opposed to the "how" the journey to Foxboro came about.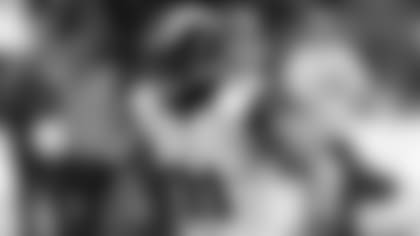 "It's certainly cool to go back and play somewhere where my Dad (NFL Hall-of-Famer Howie Long) grew up. There's a lot to his story coming out," Long said, after spending his pro career in St. Louis before signing last month as a free agent defensive end. His father Howie was born in Charlestown, MA. "To me, it's not some place I had visited a whole lot when I was a kid but I've been there and just as much as anything, on a personal level, I'm just excited to be a part of such a great sports town, sports city."
Knighton however, is already "one of us," as a New Englander by birth. Born in Hartford, CT, it is that New England pride and passion for sports he's been clued into for some time. "I think when you're born in Connecticut at birth you have a choice - either Yankees or Red Sox - and I chose to go with Boston," Knighton said. "I'm a big Boston Celtics fan, Red Sox, Bruins, and obviously a Patriot fan growing up.
"I decide with my heart and my heart just told me to go to New England," Knighton added. "I just felt like it was a once in a lifetime opportunity to play for a team that obviously I loved to watch playing growing up."
Perhaps Knighton chose wisely. To our point of view, at least.
But because the NFL is a big business and athletes are paid handsomely for their talents and abilities, allegiances to hometowns or to the teams you once grew up with often fall by the wayside or are discarded like so much highway rubbish. Your true devotion - your obligation - is to your job. Your current team, the current coaches and players get your attention, devotion and blind faithfulness.
Many players simply root for the paycheck. And why shouldn't they? 
So when those with New England ties return home, it catches our attention like it would if someone from Texas returned to play for the Dallas Cowboys or Houston Texans, right? Welcome home, boys!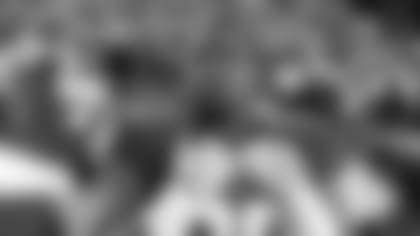 "They've won championships in everything in the past several years so it's a special thing to be a part of," Long said. "The family thing is real cool and I'm sure as I get up there some things that I hadn't anticipated form a family standpoint will kind of develop in a great way and I might meet some people that say, "Hey I went to high school with your pops", or are mutual friends. 
"That's part of it and it's very cool to me but the sports city part of it I'm really excited about," Long added.
But here though, seeing as New Englanders are such a provincial group by nature, there is a kinship that simply doesn't exist in other places. Maybe it comes from the loyalty once born during the Revolutionary War era, where the pursuit of liberty began and our ancestors passed on a tradition of loyalty from generation to generation. Or maybe it's as simple as geography; with smaller state size and tightly-knit boundaries between us, New Englanders are a fierce lot when it comes to protecting and being proud of our own little slice of the neighborhood.
This isn't to say other regions in this country aren't as proud as we are in New England. But having lived here, as you may know, there is a uniqueness to this region that doesn't exist in other places. Age has something to do with it after almost 250 years, sure. 
With age, things like loyalty, passion and faith become more pronounced. When someone returns home - like a football player returning to his roots as Long and Knighton are - we're often reuniting with people who share similar values, who know what it's like to be from New England. 
Teddy Roosevelt once said about loyalty - "it is better to be faithful than famous." New Englanders are now hoping Long and Knighton can be both, as they both come home again.
A senseless, mindless tragedy
One-time Patriots defensive end Will Smith wasn't in New England for long, having been a part of the organization for only a few weeks during the 2014 pre-season and training camp practices. But his shocking death this past weekend brings to mind the cold, cruel realities of the world we live in. 
Sometimes, things happen we just can't explain. At least not right away.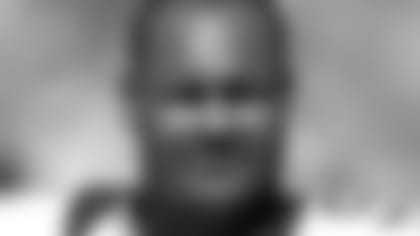 Smith was shot and killed Saturday night in New Orleans, where he was beloved as a long-time member of the Saints. Smith retired from the NFL after his camp appearance with the Patriots, but led the 2009 Saints with 13 quarterback sacks in a year that saw the organization win its only Super Bowl title, occurring on the heels of the natural disaster of Hurricane Katrina. 
He had done much to give back to his community in its aftermath.
According to reports, Smith had just finished having dinner with his wife in the city's French Quarter, when his car was rear-ended by the accused gunman's vehicle. As the details of what actually caused Smith's death continue to become public knowledge by the day, no matter the story the facts will ultimately tell, we're left here with a very simple question.
By all accounts as a Patriot, Smith was easy to be around, easy to work with and amenable to just about every request. He had the respect of his teammates in the locker room. While with the Patriots for his short time, he knew what was expected of him in order to make the team. It didn't work out the way he, or anyone else wanted, but there was no complaint from either side then.
The only complaint now, is we're left without an explanation as to his senseless passing.
The G.O.A.T?
It's one thing if you believe it. That Tom Brady is the Greatest quarterback of All Time won't be a subject of much debate among Patriots' fans, but his career - no matter where it goes from here - will be talked about and hashed over for years to come.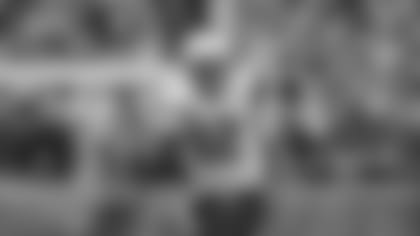 This past week, Bill Belichick told the 2016 Salesforce World Tour in Boston that Brady is "the greatest quarterback of all time." While the venue to make his remarks was, well, remarkable...his comments weren't. It seemed a bit odd to be making a sales pitch of Brady's worthiness to hundreds of sales people, instead of, well, football people.
But even if you don't believe Brady is the best, TB12's numbers back it up. Following Super Bowl 50, NFL.com went so far as to point out how Brady's numbers are superior to those of erstwhile San Francisco star Joe Montana's, and even though Peyton Manning is also in on this conversation - Brady should be at the beginning of any discussion on "best-ever."
Do you recall what former Jets' QB Joe Namath told the MMQB.com a year ago, when the topic of "best ever" came up? "No one's ever been better," Broadway Joe told the site. "No one's ever been better than Tom Brady, I don't believe, and I go back to watching the guys earlier in some of the darker days, in the '50's."
High praise from a rival, and a one-time Super Bowl hero himself. 
There have been many good ones, even great ones, throughout pro football history. My personal stance is that it's simply too hard to judge "best ever" from generation to generation, because the game has changed, the players have changed, the rules have changed. That won't stop the conversation on the subject, however.
But even with his sometimes-less-than-personable demeanor, it's always good to know that someone as smart and successful as your head coach has been throughout his own career - also has your back.
John Rooke is an author and award-winning broadcaster, and just completed his 23rd year as the Patriots' stadium voice. Currently serving in several media capacities - which include hosting "Patriots Playbook" on Patriots.com Radio - Rooke has broadcast college football and basketball locally and nationally for 27 seasons and is a member of the Rhode Island Radio Hall of Fame. *