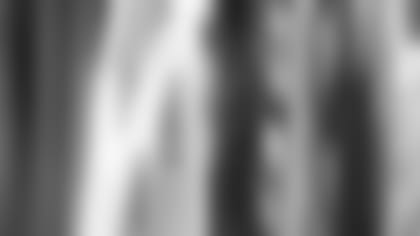 ]()
            A rather definitive report in Monday's *Boston Herald* stated a deal between nose tackle **Ted Washington** and the Patriots was imminent, but his agent, Angelo Wright, didn't characterize the ongoing negotiations in quite as positive a light.  

While Wright admitted to having daily talks with Patriots Vice President of Player Personnel Scott Pioli, a deal has yet to be reached between the team and the nose tackle, who is set to become an unrestricted free agent Wednesday.
"We are talking with Scott and then we read that the deal is done," Wright said Monday afternoon. "We haven't gotten that far. Things have been close, but your media up there is something else."
The Herald report cited a source close to Washington as saying, "It looks good. Real good," and speculated the deal could become official "[Monday or Tuesday]."
"We are just [ very upset]," Wright said. "Ted is furious. That's just bad journalism. Unequivocally no one talked to Ted or anyone close to him."
Wright said he had received a voice mail from the Herald, but had not spoken with the reporter and first heard of the erroneous report earlier Monday.
Washington will turn 36 this April and has missed time in each of the last two seasons with a broken leg. The former first-round pick out of Louisville broke his left leg in Week Two in 2002 and Week Three last year. In 2002 he missed the rest of the season with the injury, as well as a torn Lis franc ligament in his left foot. Last season he missed six weeks of action, but returned in Week 11 against Dallas and was a key contributor to New England's defense throughout the end of the regular season and through its march to Super Bowl XXXVIII glory.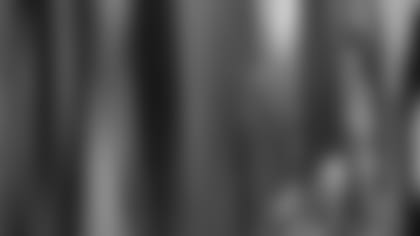 ]()
            Previous reports this offseason have Washington looking for a multi-year deal with a multi-million dollar signing bonus. The 6-5, 365-pound veteran made $1.65 million in salary last season and the deal he signs this spring will likely be the final contract of his career.  

Washington played in 10 games for the Patriots last season, all starts. He also started each of the team's postseason games. He finished the regular season with 45 tackles and two sacks with one forced fumble. He had nine tackles in the postseason.
The 13-year NFL veteran has played in 183 career games with 155 starts for the 49ers, Broncos, Bills, Bears and Patriots.
Davey begins NFL Europe experience
Offensive skilled position players, including Patriots allocations Rohan Davey and Chas Gessner, hit the practice fields on Monday in Tampa Bay to kick off a two-day passing camp in preparation for the spring NFL Europe season. Full squad practice sessions, including defensive players, offensive linemen, kickers and punters will begin March 3.
Davey, along with New England teammates Gessner, Scott Farley, Lawrence Flugence and Jamil Soriano, will play for the Berlin Thunder this spring, an opportunity to get some playing time and the reps that he simply didn't see as the No. 3 quarterback with the Patriots last season.
"I want to come out of here as a winner," Davey said looking forward to the spring league. "I want to get some time on the field because I haven't really gotten my feet wet for a while. I'm looking forward to getting to Berlin and have heard some good things about Germany."
Davey, a 2002 fourth-round pick out of LSU, played in just one game in New England in 2003, as he completed 3-of-7 passes for 31 yards in the team's season-opening 31-0 loss at Buffalo. He was listed as the backup but did not play in two other games and was inactive for 13 contests as the emergency third quarterback.
Davey did not play in New England's three postseason games. He was listed as the backup against the Titans in the divisional round and was the emergency third quarterback in both the AFC Championship Game and the Super Bowl.
According to a list on ESPN.com as of March 1 the Patriots are $837,000 under the $80,582,000 salary cap for 2004 that goes into effect Wednesday. … The Bengals named former top pick Carson Palmer their starting quarterback for 2004. Palmer did not take a single snap as a rookie in Cincinnati last season. … According to ESPN.com, the Redskins have reached an agreement with running back Clinton Portis on an eight-year, $50.5 million contract. The Broncos and Redskins are expected to announce a deal swapping Portis for free agent cornerback Champ Bailey and a second-round draft pick later this week. Trades can officially take place as of Wednesday. … Wide receiver Steve Smith reached a five-year deal to remain with the Carolina Panthers. Smith would have become a restricted free agent on Wednesday. … Patriots wide receiver Troy Brown has an interesting new website, www.troybrown80.com. The site contains all the usual news and bio information as well as a section with workout routines, a store with Brown "Bingo" merchandise and an area where fans can interact with the New England captain. … The Bills released former Pro Bowl guard Ruben Brown. … In a bit of housekeeping, the Patriots officially waived guard Mike Clare and linebacker Courtney Ledyard from the reserve/non-football injury list Friday.
Various wire repots contributed to this story.