Benjamin Watson may have been the last player selected in the first round of last April's NFL draft, but he won't be the last first-round pick to sign. That honor will go to Chargers quarterback Philip Rivers. After an 18-day absence from Patriots training camp during a rookie contract dispute that revolved around the length of the deal, the tight end signed with the defending Super Bowl champions Monday morning and was in full-pads in the team's indoor practice facility for an 8:45 a.m. practice session.
According to various published reports the 6-3, 253-pound rookie out of Georgia inked a six-year contract with combined bonuses of $4 million and a total potential value of $13.5 million. Despite the longest rookie contract dispute in New England since owner Robert Kraft bought the team, the deal actually came about rather quickly over the weekend after Watson changed representatives.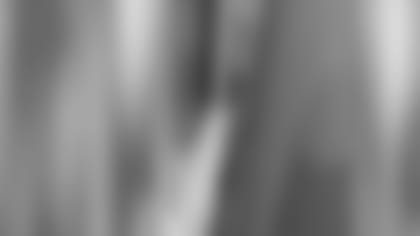 ]()
            With the business side out of the way, Watson finally took his proper place on the practice field.  

"It feels great to finally be here," Watson said. "The team has been working hard and I have been away from them. I am just happy to be able to come be a part of the team."
But as Watson alluded to, his teammates have been working for more than two weeks and are coming off their first preseason game. The impressive athletic specimen will have to hit the ground running in an effort to make up the critical time he's missed.
"Everybody is 20 practices ahead of him, just in training camp, plus on top of that he's a rookie," Patriots Head Coach Bill Belichick said in his press conference following the morning session. "All rookies have a big mountain to climb. So I'd say he's got quite a ways to go. That's all in the past. We are moving forward here and we'll see what we can do."
Watson had a quiet morning, doing some individual drills and some team work in the pre-practice segment, but spent most of the workout standing next to Patriots tight ends coach Jeff Davidson. The newest Patriot admitted he has a lot of work to do mentally to be ready to seamlessly fit in with Christian Fauria and Daniel Graham at tight end. And that process may or may not include playing time in this Saturday's second preseason game in Cincinnati.
"All I can tell you is that I am going to try my best to make it up," Watson said of the missed time. "I know the coaching staff is going to try their best to put me in position to where I can learn everything. They will make the decision to play me or not to play me."
"We'll evaluate him like we evaluate everybody else, whether we think he is ready to play physically and mentally," Belichick said. "He has a lot of catching up to do. He's got some conditioning and contact work and all that. No matter what any player has been doing outside of training camp, they can run around the track, do sit-ups and jumping jacks and all that, but it's not the same as playing football. You don't have the 21 other people. You are not getting your coverage reads. You are not seeing the fronts. You are not seeing the adjustments. You are not running our plays. There is just no way to simulate it. How long it will take and what the adjustment is and all that, I don't know. There definitely is a lot of catching up to do. We'll take it day by day and see where it comes out."
One area Watson is already catching up in is with his rookie responsibilities. The 23-year-old conducted his morning interviews while carrying Fauria's pads and helmet. That personal interaction with his new teammates is something Watson says he's missed as much as the practice action while at home in Rock Hill, South Carolina.
"The main thing was wanting to get with the guys and form bonds with teammates that I am going to spend this year with," Watson said. "That's the number one thing that I am sorry that I missed out on up to this point."
Now that it is finally done, Watson should have six years to build those bonds in New England.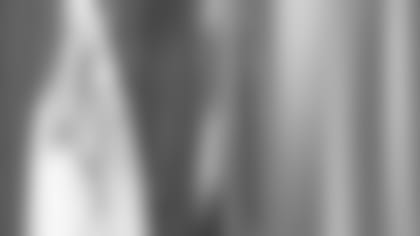 ]()
            Starting right tackle **Tom Ashworth** finally made his way off the active PUP list and onto the practice field on Monday. The 6-6, 305-pounder who started the final 13 regular season games and all three playoff contests last season had missed the beginning of camp while nursing a back injury.  

"It's nice to get back out there," Ashworth said. "It's been a long couple of weeks. It's nice to feel a part of it again and get out there and get knocked around a little bit. It reminded me of what football was all about."
Knowing Belichick's policy for discussing injuries, Ashworth wouldn't take the bait on questions about the specific injury, but did deflect the questions with a bit of levity.
"They wanted to amputate my back," Ashworth said when asked if the issue could linger.
With the return of Ashworth the Patriots finally had the Super Bowl XXXVIII starting offensive line of Matt Light, Russ Hochstein, Dan Koppen, Joe Andruzzi and Ashworth together on the practice field for the first time this preseason.
Wide receiver David Givens also returned to the practice fields on Monday. "Hopefully we can continue to keep that flow coming," Belichick said of the returnees. "I think that some of the guys that didn't practice are close. They are getting closer and hopefully by sometime later this week we'll see some more faces back out there that weren't out there today." … Players not practicing included Jim Miller, Tully Banta-Cain, Roman Phifer, P.K. Sam, Cedric Cobbs, Bethel Johnson, Matt Chatham, Ted Johnson, Andy Mignery, Cody Scates, Je'Rod Cherry, J.J. Stokes, Christian Morton and Jarvis Green. … Defensive lineman Dana Stubblefield was noticeably absent from the practice field for the second straight session. ... Ted Johnson, Chatham and Cobbs all did significant running on the sidelines throughout practice. Johnson spent the second part of practice running in shoulder pads and helmet. … Kliff Kingsbury had a tough morning in the spirited practice, throwing interceptions to Randall Gay, Tedy Bruschi and Rodney Harrison. Bruschi and Harrison both returned the picks for touchdowns. … Kevin Faulk and Patrick Pass were the first returners during a kickoff return segment. Michael Cloud and David Patten also took reps back deep. … With Phifer on the sidelines, Dan Klecko took the reps at inside linebacker next to Bruschi with the first unit. … Forced inside because of the wet weather, Belichick continues to express pleasure with the team's indoor practice facility that opened last fall. "The field house is great. In fact we were talking about that today, how much higher a quality practice we have there than in either the other indoor facility or last year on that same field, but outdoors when you still had the wet balls and turf. There is nothing wrong in working on that every once in a while, but in terms of overall quality and execution I thought we really got a lot done this morning and the facility helped an awful lot.