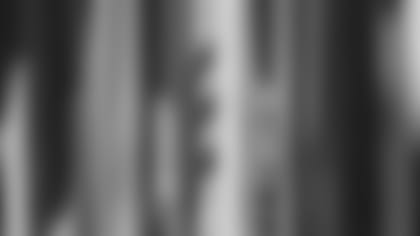 ]()
            **Ty Law** is having one of the best seasons of his nine-year NFL career. He tied for the team lead with six interceptions in the regular season and has played a key role on a defense that carried the Patriots to a 14-2 season and is now enjoying a well-deserved bye week.  

But as confident as the four-time Pro Bowler is in his own skills and his football knowledge, he still defers to head coach Bill Belichick's experience when it comes to the art of defense.
"I don't always agree with everything, but he's been in the game a [heck] of a lot longer than I have, as a matter of fact he's been coaching in the league as long as I have been living," Law said. "So there isn't too much I can say but he's a [heck] of a coach. Because if I can say anything any different, his track record is longer than I have been living. He's a great coach."
Law also believes part of what makes the New England defense so impressive and difficult to prepare for is the number of different players who have the ability to step up and make plays.
"You can't just count on one guy," Law said. "You pretty much pick your poison when you are out there. If you chose to throw at me there is a chance that the play is going to be made. If you chose to throw at Tyrone [Poole] he can do the same thing. If you run at [Tedy] Bruschi, Rodney [Harrison], Willie [McGinest]…everyone is making plays game in and game out. We just have to continue to do it."
With the end of the season come all the awards of the NFL. From Pro Bowls to All Pro teams to teams that are handed out by random media outlets, there is always a lot discussion as to how those squads are filled out and any possible snubs. But while Tom Brady is being mentioned as a potential NFL MVP for his considerable offensive contributions to New England's 14-2 season, at least one player in the locker room at Gillette Stadium looks to the defensive side of the ball with his vote for Patriots team MVP.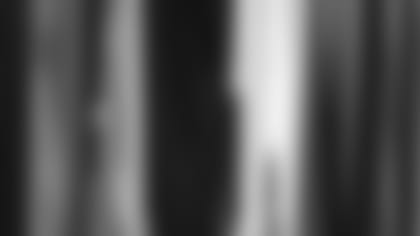 ]()
            "There are a lot of potential candidates," veteran linebacker and defensive co-captain **Ted Johnson** said. "For the nine years that I have been here it has always been Troy Brown. But he got hurt a little bit this year so it would be hard to give that honor to him. I just think we have so many good guys. Obviously **Rodney Harrison** I think has made a huge impact for us this year. I really do. Everybody mentions [Tedy] Bruschi, Ty Law and Richard [Seymour], but the way Rodney has…the intensity in which he brings his game and the leadership in the locker room is unmatched. So my vote goes to him if I had to vote."  

In his first year in New England Harrison led the Patriots in the regular season with 140 tackles while adding three sacks, three interceptions, one forced fumble and one fumble recovery for a defense that has been downright dominant at times.
Much has been made throughout the season as to New England's ability to play the schedule one game at a time without getting too high or too low at any point. The Patriots, under Belichick's direct supervision and guidance, seem to have a incredible ability to treat each week as a separate challenge and focus on the short-term goals.
And while the stakes are raised in the playoffs and it would be easy to fall victim to the added media scrutiny and pressure, those in the Patriots locker room don't expect anything to change as to how this team approaches its job.
"Not that we are Pavlov's dogs or anything, but we are conditioned to think a certain way and prepare a certain way and I think that philosophy is going to serve us well," Johnson said. "So I don't think that will change."
Linebacker Mike Vrabel has been named AFC Defensive Player of the Month for December. Vrabel finished the month with 27 tackles, four sacks, two forced fumbles, a fumble recovery and an interception that he returned 14 yards. He was a key part of a New England defense that posted two home shutouts during December and gave up just 29 points in four games. … NFL.com voters selected Tom Brady as the FedEx Air Player of the Week for his four-touchdown performance against the Bills. … NFL.com national editor Vic Carucci has put out his list of bests for the 2003 season. He selected Bill Belichick as his Coach of the Year, Romeo Crennel as his Assistant of the Year (Charlie Weis got an honorable mention) and included Richard Seymour and Rodney Harrison on his All-Vic Team. Carucci also listed Seymour and cornerback Ty Law on his all-interview team. … All three of the previous teams that won at least 12 consecutive games in a season (14 by the 1972 Dolphins, 13 by the 1998 Broncos and 12 by the 1985 Bears) went on to win the Super Bowl that season. … Brady's 241 pass attempts in home games this season without throwing an interception is the best by any quarterback since the NFL merger in 1970