The routine was pretty much the same.
For the second straight week, Wes Welkersuited up for an organized team activity (OTA) practice with the rest of his Patriots teammates. He still wore his regular, white practice jersey – not the standard red given to players who are rehabbing injuries – and a brace on his left knee.
After 30 minutes of stretching, individual, and position drills, the Pro Bowl wide receiver again retreated to the Patriots' indoor practice facility for additional work with the team's medical staff. The only difference from last week was that Welker, upon re-emerging on the practice field at the end of the 90-minute session, agreed to field reporters' questions about his comeback from major knee surgery.
So, was he as surprised as nearly everyone else at how soon he was able to get back on the practice field?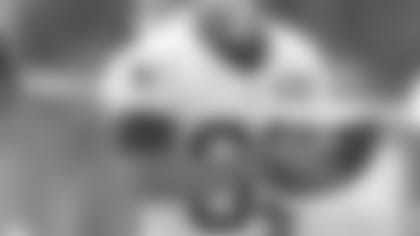 ]()"Not really," Welker insisted, before adding, "I don't know what my expectations were. I've been trying to push it since day one and get back as early as possible. Just getting out there with my teammates, and trying to get as many reps as I can to get a little muscle memory. I feel pretty good out there … I still need to get back in the groove of playing ball and things like that, but overall, it's feeling all right right now."
Just four months removed from surgery to his knee, which he injured a month earlier in the 2009 regular season finale at Houston in early January, Welker contends he isn't concerned about doing too much too soon. He also expressed confidence in his ability to overcome the mental aspect of his serious injury.
"I don't look at it as over-doing it, I look at it as pushing myself. I always feel confident, so, I wouldn't be out there if I didn't feel confident. I know that my coaches and teammates have confidence in me just like I do them. We're just going to move along as quickly as we can."
Seeing Welker run and cut at full speed – or as close to it as he is right now – has many observers predicting he could be ready to play in the season opener on September 12 versus Cincinnati. Welker, though, wasn't prepared to make that bold a statement. He said he simply visualizes himself helping the team as much as possible, in whatever role that may be.
But throughout the interview, Welker repeatedly employed phrases like "working hard," "day-to-day," and "as early as possible" to describe his rehab process.
"I visualize myself going out and. Whatever that is, is what it is. Whatever the coaches want me to do, that's where I'm going to be. That's all I can do right now.
The knee brace is clearly visible, as Welker and his teammates wear shorts for these non-contact OTA workouts, but he claims the instrument hasn't limited his mobility. However, he wasn't sure how long he'll have to endure its company.
"I don't know … I'm just going along with it. It feels fine as of right now. We'll just keep rolling with it until we don't need to anymore. [The medical staff] stay on top of me and we make sure we're doing all the right things."
So far, the biggest surprise, according to Welker, has been the response of the media and fans to his seemingly miraculous recovery.
"Yeah, I didn't think it would be that big a deal," he said matter-of-factly.
OTA Notes, Quotes, and Anecdotes
Eight Patriots were absent from the Monday session: rookie WR Taylor Price, CB Leigh Bodden, S Brandon McGowan, rookie DL Kade Weston, G Logan Mankins, T Nick Kaczur, rookie TE Aaron Hernandez, and DL Ty Warren. Mankins' absence is related to his contract negotiations, while Warren and Price are fulfilling academic obligations. It is unclear why the other players were missing, all of whom were there for last week's practice (June 2) that was open to the media. Weston was the only exception. He's now missed two straight practices to which the media were invited.
Still wearing a red jersey was second-year safety Patrick Chung. When asked why after practice, Chung answered, with a coy smile, [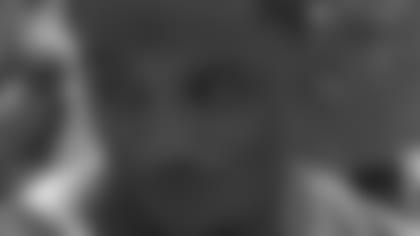 ]()that he liked the color. A witty reporter fired back by asking how long he expected to be wearing the non-contact indicator. "Whenever they tell me to take it off," Chung replied, this time in a more serious manner, acknowledging that he is indeed nursing some sort of injury. But the conversation quickly reverted to the light-hearted when another member of the media pointed out that Chung has shaved his trademark cornrows. "I had to get sexy on y'all," he laughed, then went on to explain, "Nah, nah, I like it shorter now. I'm a little older now, more mature."
In Mankins' stead, Dan Connollytook the bulk of the reps at left guard. Second-year lineman George Busseywas also in the rotation at that spot. Chung, meanwhile, saw a lot of action at the safety position alongside Brandon Meriweather, continuing a trend that seemed to emerge last week.
Rookie TE Rob Gronkowski, who has flashed good hands so far this spring, committed a false start penalty at one point during team work versus the defense and was forced to take a lap around the practice field. Along the way, QB coach Bill O'Brien gave Gronkowski and earful for his mental error.
Early on, rookie DL Kyle Lovewas escorted inside the Dana-Farber Field House with a member of the team's medical staff.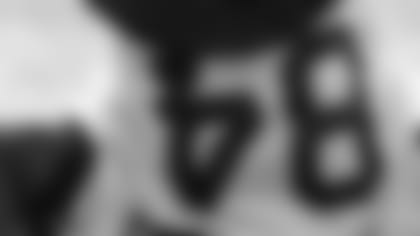 ]()When he wasn't doing head-stands during a lull in the action, newcomer Torry Holtexhibited some pass-catching prowess. In a drill with just quarterbacks and receivers, Holt, lined up in the slot, ran a short out-pattern to his right. Looking back for the ball, he adjusted to Tom Brady'spass, which was a bit high and to his inside shoulder. Holt spun around to face the ball, raised his right arm, and allowed the nose of the football to strike his palm, thus impeding its forward progress. That gave Holt the time to slide his hand to the belly of the ball and complete the impressive one-handed grab.
In full-squad scrimmage simulation, 2009 practice squad receiver Darnell Jenkinsmade a nice sideline, tip-toe catch against rookie corner Devin McCourty. On the very next play, Jenkins was sent over the middle, but this time, McCourty closed on the ball sooner and was able to deflect it away from Jenkins at the last second.
Special teams got a good deal of attention during this 90-minute session. The punt return and field goal units, in particular, were the focus for several periods.