When a team starts out the season as impressively as the Patriots have, there is enough credit for the success to be passed around to all. While Bill Belichick is widely considered the mastermind behind the success of the New England Patriots organization, and rightly so, there are others who play key roles in the team's preparation and execution. Tuesday, offensive coordinator Charlie Weis and defensive coordinator Romeo Crennel, usually more seen than heard, addressed the local media via separate conference calls. The two coaches have received more recognition of late for the Patriots unique game plans on both sides of the ball and there are already whispers of speculation in the media that one or both could be head-coaching candidates following the season.
While the two coaches didn't touch on the topic of possible futures as head coaches, they did spend the time discussing what has been a successful early season for their respective units.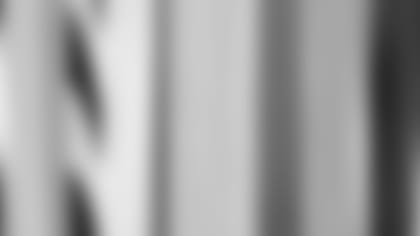 ]()
            Weis is in his third season as the Patriots offensive coordinator in his second tour of duty with the franchise. The twelve-year NFL veteran reportedly drew consideration for the Tampa Bay Buccaneers top job last season that eventually went to Jon Gruden. Over the summer he had a gastric bypass procedure to help deal with a weight problem that many thought hurt his image as a head-coaching candidate. While Weis has said that his image was only a minor consideration for the surgery, he admits it was at least a thought.  

Weis has now recovered well enough from complications of the summer surgery and is again roaming the sidelines leading one of the most creative and varied offenses in the NFL. After beating the Steelers and the Jets by a combined 74-21score and utilizing unique game plans in each victory, Weis is drawing great praise as the driving force for a New England offense that is second in the league in scoring. Weis was quick to credit his players and their ability to execute the new wrinkles that he enacts on a weekly basis as a major reason for early success.
"We think we have a group of mentally sharp players," Weis said. "The sharper your players are mentally, forget about physical attributes, the sharper they are mentally the easier it is to do things."
For his part, Weis said that the coaches as a staff try to do things on a weekly basis to keep things fresh.
"We make sure there is newness each week," Weis said. "When [the players] come in, there's never a stagnant game plan. We're about halfway or a third of the way through the first and second-down game plan [for Kansas City]. There are already things that they're going to be shocked when they come in. They're going to come in and say, 'Oh that's pretty cool.' Because one of the things with players, I think that if you are stagnant with game plans, they're going to think that the coaches let them down and didn't spend their time preparing, especially for a new opponent like Kansas City. I think that they look forward to see, not only who we're going against but how we're going to try to attack them."
That newness each week and the fact that the Patriots have more weapons this year than in recent years makes the team a difficult one to prepare for. While the Patriots won the Super Bowl last year thanks in great part to defense and special teams, Weis believes they are a much more well-rounded team in 2002.
"I think that it's pretty tough to prepare for us offensively," Weis said. "The tough part when you get ready to play the Patriots is that we're sound in all three faculties, whether it's [special teams coach] Brad [Seely] or Romeo [Crennel] and his staff. Coaching offense used to be a sidebar here and you know what we won the Super Bowl that way. I think that now if we can just carry our end of the load, I think that provides another faculty. Now it makes us a three-dimensional team instead of a two-dimensional team and I think it's going to present some problems."
Ironically, with as much as Weis' game plans have shown in the young season and last year, he says that they actually remove things from the game plan each week. Weis said he learned that sometimes things needed to be pulled from the game plan from his time working with Jets quarterback Vinny Testaverde.
"I throw things out at the end of the week, rather than add things in," Weis said. "When we feel like it's too much and/or the players just don't have a good grasp of what we're doing, we just throw it out. We have enough other things to do than trying to create a monster by trying to outthink ourselves. We put in a plan and when we see something that looks like it's too much, we throw it out."
It must be a scary fact for NFL defensive coordinators to think that Weis actually has things up his sleeve each week that he doesn't even have to use. At this time though, fellow Patriots coordinator Crennel is not one that has to worry.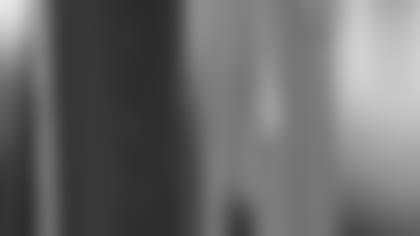 ]()
            Crennel is in his second season as the Patriots defensive coordinator and his 22nd in the NFL. While his name may not be mentioned in head coaching circles as often as Weis', his defense is a rather formidable force. Belichick gets a great deal of credit for being the genius behind New England's weekly game plan wrinkles, but on a day to day basis Crennel is the man in charge of implementing those game plans. Although he is under the shadow of Belichick's robust reputation, Crennel was an important addition to last year's team that won the Super Bowl behind brilliant defensive play.  

The unique part of Crennel's defense lies not only in how much they can throw at a team, but from how many different defensive sets they are able to run. He believes it is that versatility that makes his defensive extremely hard for other teams to game plan for.
"We present some multiple fronts and we do some different things," Crennel said. "I think it would make it tough for our opponent to try to get read and try to pinpoint what we may be doing."
Another major factor in the Patriots early defensive success is that while they may lack the superstars of some teams, they get big plays from nearly every player.
"I think that goes with our team philosophy a little bit," Crennel said. "We feel everybody needs to do their job and you just don't know when a guy is going to come free and when he is going to have a chance to make a play. So they are all it on it, it just depends on where the breakdown may occur on the other side of the ball. It just so happens that we do mix things up quite a bit and several different positions have a chance to make plays and so far they've been making them."
Much like Weis complimented the metal capacities of the offensive players, Crennel said that intelligent players on the defensive side of the ball are extremely important. On a team that can run both the 4-3 and the 3-4 with numerous variations on each, the mental capacity of the players is key.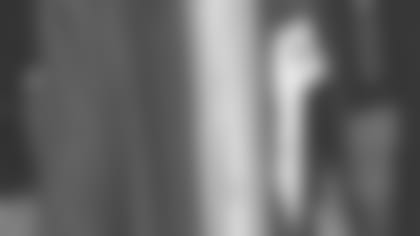 ]()
            "I think a lot of credit has to be given to our players because they stay into it and study and they don't make many mistakes," Crennel said of his cerebral players. "Our players are very conscious that they need to stay on top of it and do put in the time to know the different fronts and the different defenses. When you have the ability on your team to do be able to do that, it helps."  

And just how complicated is the Belichick/Crennel system that presents so much for opposing offenses to try and attack?
"Well Lawyer [Milloy] says you have to be somewhat smart to play in this system," Crennel said of his Pro Bowl safety. "I mean it's multiple. I don't know how complicated it is, it's multiple and being able to handle the different responsibilities and different assignments they have and our guys have been doing a good job of it, knock on wood."
The one thing that both coordinators agree on is that the Patriots are better as a team this season. Additions on both sides of the ball have made them a far more versatile and dangerous group that is difficult to defend.
"We acquired some guys on the offensive side of the ball that help the offense and we've acquired some guys on the defensive side of the ball that help the defense," Crennel said. "We should be better. We're better on paper and we just have to go out on the field and see if we're better on the field."
It's a scary thought, but the defending Super Bowl champions may very well be better than they were last season. With more weapons and players that are more experienced in the system, a team that has won its last 11 games may be improving.
The ironic outcome may be that while the organization is in great shape currently with three standout coaches creating the game plans each week, success could be the only thing that breaks up the successful trio. Coordinators on championship teams are prime feeding grounds in searches for head coaches. The Patriots organization maintained its coaching staff following one championship season, if current success continues Charlie Weis and Romeo Crennel might just be scheming their way out of New England.