Almost since the day he began playing youth sports, Randy Moss' life has been one lived in full view of the public eye. An eye that has been at times enthralled, other times enraged, but all times engrossed by the actions, on and off the football field, of this sublimely talented athlete and personality.
Yet, despite being on display for the world to see, Moss seems to have managed to hide himself in plain sight. He is always in the media, though rarely talks to reporters. He seems not to care what anyone thinks about him; it is because he cares so much, however, that many believe he has put up barriers to prevent most people from getting too close.
It's ironic that his official website is called therealrandymoss.com because so few people actually know the real Randy Moss. But those who do seem to be in agreement.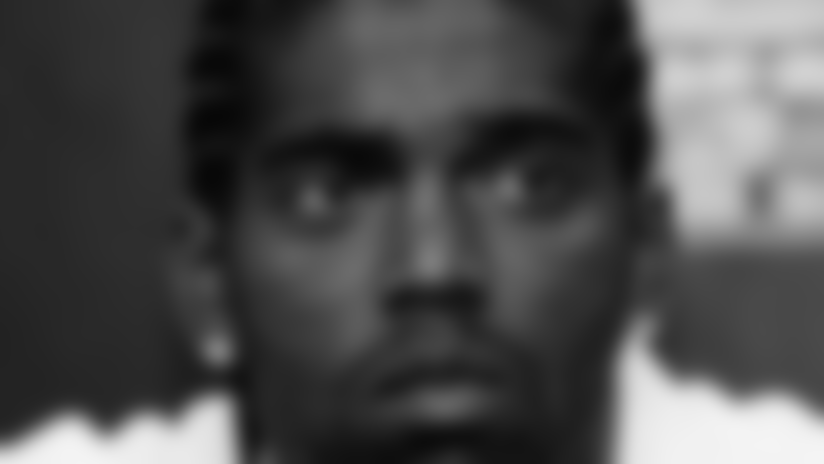 "I think some people's perception of Randy," said college teammate and current Dolphins quarterback Chad Pennington, "is a little off.
"I've known Randy for a while and I've seen the true Randy. As far as Randy and his heart and what he wants to do and accomplish, he's right on the money with it. It's all good."
"I'm a Randy Moss fan," declared Lou Holtz, the only college coach for whom Moss ever wanted to play. "The way he does certain things, sometimes you wonder why. But deep down, he's a really good person."
Florida State's Bobby Bowden likes to refer to his players, past and present, as his "kids."
"I'll always count him as one of mine," he said of Moss.
"He'll give you the shirt off his back if he believes you're a good friend," stated Kevin Faulk, one of Moss' closest friends on the Patriots. "That's the kind of guy he is."
"The biggest myth is that he's some kind of jerk, when he's really passionate about football," insisted Michael Lombardi, the former personnel boss in Oakland who orchestrated the trade that made Moss a Raider for two seasons.
Jacob Messer, a sports writer for the Charleston (W. Va.) Daily Mail, has known Moss since high school.
"I used to be a critic because of the trouble he got in and his aloofness, but he's won me over."
---
The phone rang in Jerry Jones' office. Lou Holtz wanted to speak to him.
Busy as he may have been at the time, the Dallas Cowboys owner answered the call. It's not every day that one of the legendary coaches in college football dials your number out of the blue.
Holtz, now a college football analyst for ESPN, still recalls the conversation 13 years later.
"'Jerry,' I told him, 'You've gotta take this kid. He's the best player I've ever seen on film.' I said, 'This guy's ready for the NFL.'"
Holtz was speaking about Randy Moss. It was the only time, Holtz noted, that he ever made such a call about one of his players.
Jones was familiar with Moss, and agreed that his talent was rare, special. There was just one problem. Moss was only 18, and the NFL requires young men to be at least three years removed from their high school graduating class before they can play in the league.
Most college recruiters had given up on pursuing Moss. They knew the West Virginia phenom had already given his heart to Holtz's Notre Dame Fighting Irish.
"We recruited Randy and another kid on his high school team, a linebacker. He told me, 'Coach, Randy's a good person.'"
Holtz came to believe that on his first recruiting trip to Moss' single-parent home in the town of Rand.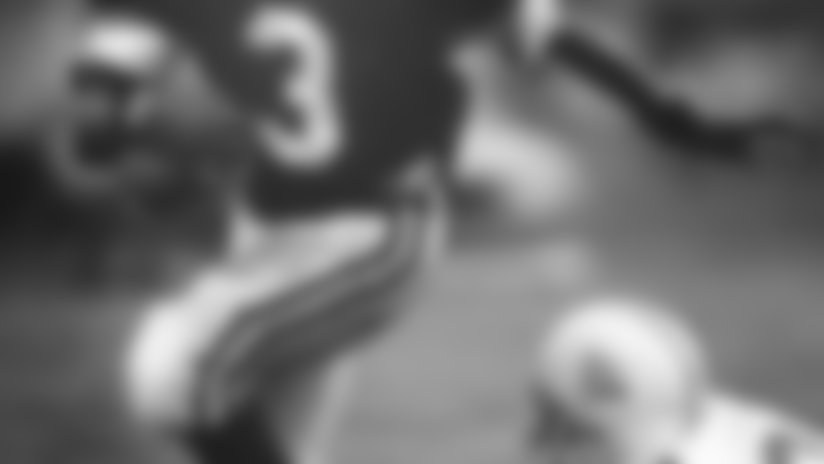 "I remember sitting in his home, in the living room," Holtz continued. "There were only two soft chairs. I sat in one, and Randy's mother sat in the other. Randy just sat on the arm of his mother's chair. I'll never forget the respect he paid her. The way they talked to each other, you could just tell he had such great respect and admiration for her."
He felt the same way, it seemed, about Holtz. Moss did everything he could to get into Notre Dame, even enlisting a tutor to help him score better on the SATs. After passing on his first try, Moss was accepted by the storied Indiana school and given a football scholarship.
But Moss would never make it to South Bend. In 1995, during his senior year at DuPont High School, he was involved in a racially sparked fight that left another student hospitalized. That teen allegedly scribbled insensitive remarks about black people on the desk of Moss' girlfriend (who happened to be white and with whom Moss had a child). Moss and a friend sought vengeance.
Over the summer, Notre Dame officials withdrew their offer after learning that Moss pleaded guilty to misdemeanor battery charges stemming from the incident. He would be required to serve a minimal amount of jail time and be placed on probation.
Holtz said he pleaded with administrators to give Moss a second chance, but was told their decision was final. So, Holtz set out to find a new home for the young man for whom he had grown to care so much.
After calling the Cowboys, Holtz picked up the phone again and dialed a good friend in Tallahassee, Fla.
Having coached at West Virginia University for more a decade, Bobby Bowden kept plenty of contacts in the state after leaving to assume the reins of the Florida State program in 1976.
During the early 90s, all his people back in Mountaineer country kept telling him about was this kid from DuPont High.
"So, we knew about him. Word we got was he was going to Notre Dame," Bowden, in his avuncular southern drawl, began matter-of-factly. "So, we didn't even bother to pursue him."
Turns out he didn't have to. Moss was about to pursue him, via Lou Holtz.
"When Lou called me and recommended him, he said he's the best he'd ever seen," Bowden's voiced trailed off, and he paused to reflect on the statement.
"That's pretty high regard ... So, I asked the president of our university, and he was skeptical at first because he said, 'If Notre Dame doesn't want him, why should we?' He finally agreed to take Randy, but only on the condition that we red-shirt him first.
"Believe me, he didn't need red-shirting. This kid could play right away … but Randy agreed to red-shirt and he came down here."
For the next year, Moss practiced alongside fellow freshman receiver Peter Warrick, a future first-round pick of the Cincinnati Bengals, and several other Florida State super-athletes who ended up winning the 1999 National Championship in the Sugar Bowl.
"After he was down here, it was evident, he could fly. And he was competitive. He practiced with us – couldn't play in games, of course – went through spring training, and nobody could tackle him. Our first-team defense couldn't cover him," Bowden wistfully recalled.
"And our kids liked him. We didn't have anybody that didn't get along with him. He behaved himself perfectly while he was here. One trait he had, he never lied. Always told the truth."
Even when it cost him dearly.
Moss didn't stay in Tallahassee during the summer of 1996. He went back home to West Virginia and his old group of friends. While still on probation, he tested positive for marijuana and was slapped with additional jail time.
The story made headlines and quickly reached Coach Bowden. He called Moss to ask him if it was true.
"And, you know, most kids would say, 'Oh, no, no.' and try to protect themselves," Bowden observed. "But he said, 'Yes I did it.' I said, 'Well, Randy we can't take you then. You had two strikes against you already.' But he didn't try to lie about it."
Moss would remain in West Virginia, where his football fortunes would suddenly take a sharp turn for the better.
---
Senior Peyton Manning had started four years at QB for Tennessee. Fellow signal-caller Ryan Leaf was coming off a remarkable junior season at Washington State. Texas junior running back Ricky Williams was just beginning to make a name for himself. He would win the Heisman Trophy the following season.
The year was 1997, and the eventual winner of college football's premier individual honor was Michigan junior cornerback Charles Woodson. Each young man was already a star on the national stage at that point.
Yet, as Woodson and the other aforementioned finalists enjoyed Heisman weekend in New York City, Bob Pruett remembers them all being star-struck by the guy who finished fourth that year – a sophomore from a then-fledgling-Division-1 program.
"We were up in New York, and all the finalists were following Randy around, and he was from little old Marshall," said Pruett, the Thundering Herd's head coach at the time.
"They had great respect for his athletic ability," he continued in his crackly twang. "But he was also a leader. He had an infectious personality. He was like the Pied Piper. You can put great people beside him, but he'll find a way to lead them and inject his own personality into any situation, on or off the field."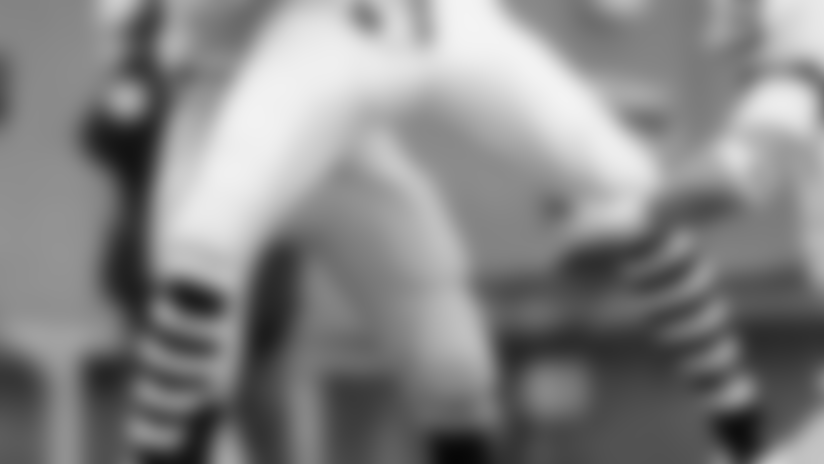 After being released by Florida State, Moss transferred to Marshall. NCAA rules being what they are, Moss was allowed to play right away because in 1996, Marshall was still in Division 1-AA (any transfer to a lower division has immediate eligibility; transfers up or laterally must first sit out a season).
Noted for his flashy black-and-white striped socks and SportsCenter catches, Moss broke records and Marshall went undefeated, capturing the I-AA title. In '97, the school moved up to Division I, where Moss again set receiving records and helped Marshall to a bowl game.
The man throwing to Moss at the time was Pennington, a Marshall captain.
"He's always been an extreme competitor," the Dolphins quarterback recalled. "It didn't matter what we were doing at Marshall, whether it was a one-on-one drill or playing basketball over at the gym. Whatever it was, he wants to be the best at it and win. He's always been that way."
That competitive nature seems to have bred what some feel is Moss' moody personality. When he feels he's not helping his teams win, Moss can retreat, physically and emotionally.
"When he's not happy," said Bowden, "he's not going to hide that fact."
In 2004, for example, Moss' Vikings were losing on the road to the Washington Redskins. With seconds remaining in the game, Moss left the field, a move that was highly criticized by fans, the media, even some teammates.
His growing discontent in Minnesota led to his being traded to Oakland in 2005. A year later, he was voted a Raiders team captain. But the team began losing and Moss felt helpless. He made little effort to hide his desire to play elsewhere in 2007.
But the man who brought Moss to Oakland disputes the contention that he didn't give it his all on the field.
"No, not all all," said Lombardi, a longtime NFL executive and TV analyst who now writes about football for the National Football Post.
"In terms of his winning attitude and demeanor, it was positive. The 2006 season was a different story, but I don't think it was a change in him. I think it was a change in the culture there. It's tough to lose. He doesn't like to lose."
Holtz agrees. He says that went when Moss pouts publicly, it shouldn't be viewed as Moss being a problem.
"A problem," Holtz explained, "is when you have different views on your objective. A disagreement is when you have the same objective, but different views on how to reach that objective.
"Randy wants to win, but he feels they won't let him [in those cases]. It's his way to react to the situation by saying, in effect, 'I want to win and you're not letting me help you win.'"
"He cares about his team and teammates," added Pruett. "He wants to win. When that doesn't happen, it affects him emotionally. But Randy doesn't do things to tear his team down."
Lombardi believes the rap against Moss for not being a leader is, in his words, "completely overblown," adding that he's not surprised that Moss was again voted a team captain last season by his New England teammates.
---
Moss brought with him to New England the perception that he could be a malcontent, similar to the arrival of former Patriots running back Corey Dillon in 2004. Faulk admitted that, in both cases, he was pleasantly surprised to learn that the opposite was true.
"Oh, of course. I think it was the same thing with Corey Dillon, everybody saying that they were bad guys, that they would tarnish our team in some fashion. But once you get to know Randy, you know that he's a real personal guy. Doesn't like too many people getting in his business, but at the same time, he's passionate about his job, passionate about his family, passionate about the friends that he does have and really cares for them."
Faulk says Moss, a notoriously vocal character, leads by example, for the most part – a sentiment echoed several other Patriots.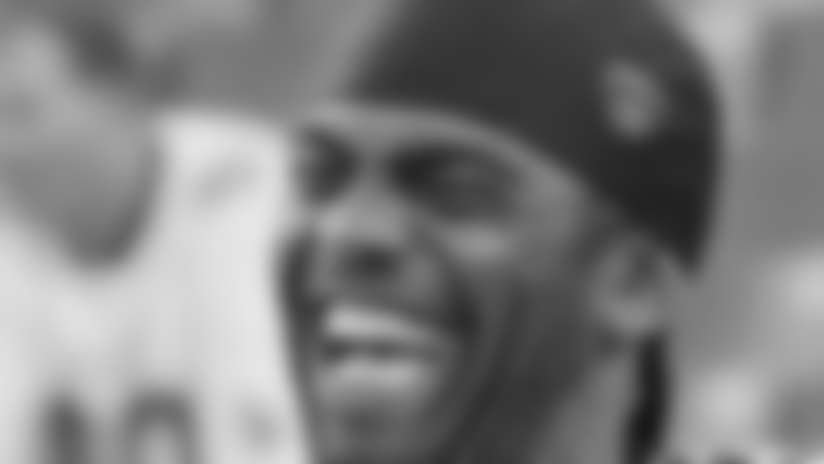 ]()"He's an easy guy to learn from," said Patriots jack-of-all-trades Ray Ventrone. "Number one, how he approaches every week. His preparation, how he studies film, how he studies his opponents. Obviously, his ability is far superior to anyone in this locker room. I mean, he's an incredible athlete. When you're watching someone like that, it's easy to learn from them. It's not easy to duplicate, but it definitely helps in the learning process."
Chris Hanson, the Patriots punter and also a Marshall teammate of Moss, remarked that Moss has always possessed a "commitment to be the best," calling him "a great teammate and a great leader."
"I mean, he's a true professional," Hanson added.
That includes serving as a role model for some of his younger teammates.
"It's been great," said cornerback Jonathan Wilhite of his experience with Moss.
"Growing up watching him, knowing how good of a player he is, to actually come in the locker room and find out that he's a good person internally. Outside of football, he's a good person, you know. Just a funny guy. Somebody that's going to go down in the [history] books. To have a chance to play against him and get better and learn some stuff from him, it's a blessing."
Wilhite was surprised, given how gifted Moss is athletically, to find him down-to-earth.
"Yeah, it kind of surprised me. He's a guy that's loud in the locker room, has everybody laughing. I thought he was probably going to be an uptight guy, being as good [a player] as he is. He gets along with everybody, talks to everybody, tries the make the situation comfortable for everybody else."
"As far as being a football player," Ventrone continued, "I knew that he was unbelievable. But when you get to see someone on a daily basis, it's that much more reassuring how good this person is. I was impressed with his off-the-field dedication to learning. He asks questions in meetings, he's always helping out other guys. If a coach has a suggestion for him, he's really open-minded. His off-the-field demeanor really impressed me a lot."
As it did his teammates, Ventrone noted, who elected Moss a captain in 2008.
"Everything I've told you, those are leadership qualities. That's why I voted for him."
"Being a leader," Faulk observed, "is not just focusing on the team. It's about you, too. You tend to learn a lot about yourself."
As he has gotten older, it seems Moss has learned that his responsibilities extend well beyond the football field.
---
As Ventrone discovered, covering Randy Moss as a defensive back is, to say the least, difficult.
"Oh, yeah, I covered him a lot [in 2007] on the scout team," said the safety-turned-wide receiver. He paused, let out a laugh, then added, "Well, I tried to cover him."
Covering him as a reporter is equally challenging, as Jacob Messer, a contemporary, can attest.
]()"He has opened up a lot more and matured a lot more since I knew him in high school and college," he explained.
Today, Messer is a Marshall football beat writer for the Daily Mail. In the 1990s, he attended Scott High School, which competed in the same conference as Moss' alma mater, the now defunct DuPont High School. As a student, Messer got his first journalism job writing high school sports stories for a small local newspaper.
"I had a close rapport with the players because we were the same age. I was one of the lucky few to get one-on-one interviews with him sometimes. He wasn't willing to let anyone in."
It was the same experience at Marshall, where Messer wrote about Moss and the football team for the school paper.
"He wasn't the most sociable guy ... even with me. He'd at least answer my questions, though. Maybe he found me less threatening."
Moss clearly distrusted reporters, many of whom he felt had sensationalized his exploits for their own gain.
"I think the media misunderstands Randy more than anybody because they don't have a good perception of him," Pruett declared. He points to the many instances over the years when Moss has acted less like the leader his supporters say he is.
"I thought they were overplayed [by the media]," Pruett asserted. "He was just playing. He was just a kid. Lots of players get in worse trouble. Jiminy Christmas, if the worst things they did were the stuff Randy's done, most coaches would be thrilled."
"I think the world of him," said Holtz. "He's misunderstood in so many respects. I think he feels he's been fighting an uphill struggle, and has something to prove all the time. He's been burnt by people and doesn't want to get real close to them."
Particularly in the press. But Moss even avoids media scrutiny when he's busy doing good.
Nearly every person interviewed for this story pointed out that Moss continually returns to West Virginia to take part in charitable activities for underprivileged children. He typically eschews media coverage for these events, but sometimes word gets out and it's unavoidable.
But Moss would prefer to perform his good deeds out of sight of cameras or reporters.
"Isn't that something," Bowden remarked. "That shows the good side of him. A lot of guys would do that and want the world to know about it. That's probably a plus for him."
"If he talked about his good deeds," Holtz insisted, "the media would twist it somehow."
Pruett, who volunteers at Moss' charitable events in the off-season, has seen first-hand how much the experiences mean to his former player.
"I don't think he's doing it for personal gain. Besides, if he wanted attention, he 'd get ripped for it [in the media]."
"Through the years," Pennington added, "he's started to come back to southern West Virginia and do a lot of great things there and really give back. He does have a big heart."
"He keeps coming back and does so much around here," Messer concluded. "He's legitimately doing it to give back and help and I think it's commendable. Seems like he's really grown up. Maybe he realizes he's got the opportunity to make a difference now."