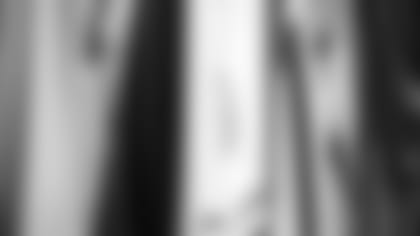 ]()
            Patriots Head Coach **Bill Belichick** said earlier this week that **Damien Woody's** injured leg was "not a broken leg. It is a sore leg and we will see what happens."  

The status of New England's best offensive lineman, a Pro Bowl alternate at center who started 13 games at guard this season, became more definitive on Wednesday when he was listed as doubtful with a knee injury for Sunday's AFC Championship game at Gillette Stadium against the Indianapolis Colts. According to a report in the Boston Globe citing team sources, Woody tore the medial collateral ligament in his right knee and will not play again this season.
"Damien is doubtful," Belichick said in the opening of his Wednesday morning press conference. "We'll just take it day to day, but that's his status for this week."
With Woody expected to miss the game, third-year player Russ Hochstein could make his second start of the season. A 6-4, 305-pound former fifth-round pick of the Tampa Bay Buccaneers out of Nebraska, Hochstein spent the bulk of last season on the New England practice squad and has played in just 16 regular season games in his NFL career. His only start came earlier this season when he replaced Woody in a start at left guard against the Washington Redskins.
"I'm just trying to do my part and fill in where I can and it looks like I may be doing that at the left spot," Hochstein said of potentially stepping in for Woody at left guard this Sunday. "Nothing's been said for sure. Like I said, I'm just a backup. I'm just doing what I can and doing what's asked of me and taking reps there."
"We finished the game with Russ there last week," Belichick said of Woody's vacated spot. "So it would probably start that way this week.
"It's just like any other position, if somebody can't play then somebody else is going to have to step in and do the job."
Woody was the only player listed on the New England injury report on Wednesday. He is listed as doubtful with the knee injury.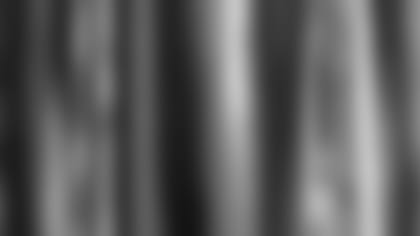 ]()
            Although running back **Antowain Smith** left last weekend's game with the Titans with a leg injury, he was not on the Patriots injury report. Smith walked with a noticeable limp through the locker room at Gillette Stadium Wednesday morning.  

The Colts injury report was much longer, including 11 players, although nine of the players are listed as probable for Sunday's AFC Championship game. Rookie tight end/fullback Dallas Clark (ankle) is out. Safety Idrees Bashir (shoulder) is questionable. Safety Cory Bird (leg/shoulder), safety Mike Doss (ankle), defensive back Nick Harper (low back), defensive back Walt Harris (knee), wide receiver Marvin Harrison (chest), defensive end Robert Mathis (groin), guard Tupe Peko (shoulder), tight end Marcus Pollard (ankle) and defensive back Donald Strickland (knee/shoulder) are all listed as probable.
There was a lot of speculation that rookie free safety Eugene Wilson was on the short end of a number of pass plays in the first meeting between the Colts and Patriots on November 30. But the youngster didn't see it that way.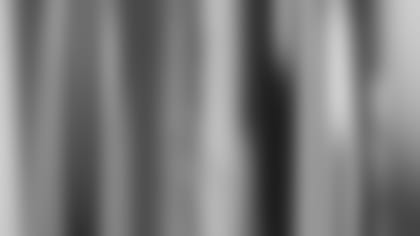 ]()
            "That's the way it looks sometimes (on film) but I mean looks can be deceiving," Wilson said.  

Wilson also doesn't get the feeling that opposing teams, including last weekend's matchup with the Titans, are targeting the rookie for their offensive attacks.
"I wouldn't say that," Wilson said. "They do what they are supposed to try and do to get what they are supposed to get. As long as we do what we are supposed to do we are fine."
You can't watch, read or listen to anything about the AFC Championship game without hearing about the Colts current offensive output. In two postseason games Indy has yet to punt, quarterback Peyton Manning has a combined 156.9 passer rating and the team has scored touchdowns on 10-of-17 offensive possessions. The Broncos and Chiefs are sitting at home right now because of what the Colts have been able to do offensively and the Patriots are more than aware of that fact.
"Looking at the Colts, I don't think I have ever seen a team run through the playoffs like they have to this point," Belichick said. "What more can you say? You can just go through all the stats.
"Last week I said Tennessee would be our toughest game and I think it was to that point. I would expect this one to be tougher. We are going against a team that beat the Titans twice. They are pretty good all the way around. I have a lot of respect for them. The game came down to one play on the one-yard line last time. We are expecting that same type of game right down to the wire."
New England's defenders, the group that stopped the Colts on the goal line in the first meeting and held the Titans to just 14 points a week ago, know it is up to them to slow down the Colts, something Indy's first two playoff opponents were unable to do.
"Manning is a great quarterback and he makes good reads," Wilson said. "I mean it starts with him and it just trickles down from there. You can just prepare with as much time as you have. You prepare the best you can to face these guys. They've been putting up real good numbers all postseason and it's going to be an exciting game. The Colts are good and we are just going to have to play our best game."
And the group knows that the explosive team that put up 34 points against New England at the RCA Dome in November is even better right now.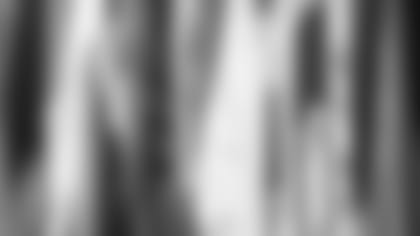 ]()
            "If they were high octane before, then they have hit turbo now," linebacker **Roman Phifer** said. "They are definitely running on all cylinders. Manning is very hot. Their offense is clicking and they are putting up a lot of point s. So we definitely have our challenge ahead of us defensively."  

Despite the fact that the Patriots have tried to treat each game this season as the most important battle of the year, the players are well aware that this week's game is for a spot in the Super Bowl. "If you can't get motivated for what's at stake in this game then you shouldn't be here," Ty Law said. "This is the biggest game of the year. We came this far, we want to go ahead and complete the journey. These guys are hungry just like we are." "It's more than just a game," Phifer said. "I mean it would be hard to say that (it wasn't). It's the biggest game of the season so far. But we are not looking past this game. There is definitely going to be some pressure to do well, I mean having a game of this magnitude, but we are up to the challenge. We've played in a lot of close games. We've played a lot of good teams so far. So we are going to prepare hard like we have been doing." … Tight end Christian Fauria had a unique take on quarterback Tom Brady and his current popularity. "Women want to be with him and men want to be him," Fauria said. "That's the kind of guy he is. He's got that personality where everybody likes him. He get's along with everybody no matter what your race or color is. No matter what you are into on or off the field, he's a guy you can sit down with and talk to." … Wide receiver Troy Brown will be playing in his third AFC Championship game this Sunday and knows the importance of the experience. "You don't get too many chances to play in the AFC Championship game," Brown said. "It's real. I have been here 11 years and this only my third time playing in the AFC Championship game. So you take advantage of it when you get the chance to. It's definitely special." … With the current frigid temperatures in New England and a game forecast for temperatures in the 20s, the cold weather is still a hot topic in the locker room. One the players feel is overrated. "You just go play," Brown said. "There is nothing you can do. Just go out there and play. That's what we get paid to do is play football. Whatever the conditions, then that is what we were given and that's where we have to go out and perform." "As cold as it's going to be for them, it's going to be just as cold for us," linebacker Tedy Bruschi said. "We are up here. We are in it. We are used to it. But it's not going to be that big of a factor.