We assume he can catch, but how well can he catch up?
Taylor Priceis quickly showing he can do both.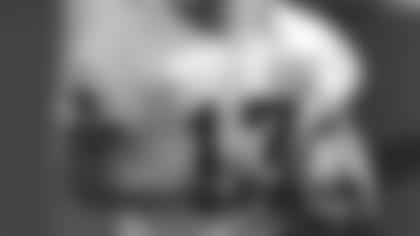 ]()In just his second day of work with the entire Patriots squad, the rookie wide receiver has made some nice grabs and hasn't looked lost at the line of scrimmage, in the huddle, or out in his patterns. Apparently, the work he put in during his forced absence from Gillette Stadium is paying off.
As has been widely documented, because of NFL rules, players like Price who are college seniors when they're drafted cannot participate in spring practices (other than rookie mini-camp) until after their graduating class has completed its final exams. Because Price's alma mater, Ohio University, operates on a quarter system rather than the standard semesters, that date is later than most schools. As a result, Price was forced to miss the May OTAs (organized team activity practices).
"It's frustrating," Price admitted, "but, it is what it is. You have to go with it, there's nothing you can do about it. So, you just do the best you can when you're away from the field."
Following rookie mini-camp the weekend after the draft, Price took some information home with him to review. He also maintained steady contact with the coaching staff to stay current with any and all changes and adjustments to the playbook.
On Tuesday, the first day of mini-camp, Price made an impressive debut. He received loud kudos from quarterback Tom Brady on one particular pass pattern and made a number of solid plays thereafter. He appeared to come up gimpy on his left leg after stopping short on a pattern at the end of Tuesday's practice, but was back out on Wednesday showing no ill effects.
"I've been trying to get caught up on everything while I was gone – formations and stuff," Price continued. "When I got out here, I was lining up right and playing fast and knowing what I was supposed to do, and that really helped me yesterday.
"I got in here a few days ago and had sessions [with the coaches] to make sure I knew what to do, so, when I came out here in the huddle, I knew what I was doing. When I got out here yesterday, I looked smooth."
Being a rookie, however, he was quick to add that a good start is only the beginning of a long road ahead.
"I have a long way to go. You always learn every day, but it's a good start. I don't know as much as I should know yet, but I'm getting there. It's a grind every day."
Running back Thomas Claytonhas only been in town for a few days (he signed with New England last Friday), but he's already made a good first impression – on and off the field.
In drills, Clayton has shown a knack for catching the ball out of the backfield, and exhibits a good burst when asked to carry the football.
"I'm a balanced back," he said Wednesday after practice. "I have the ability to slash, the size to run inside, and the speed to get outside. And the poise to handle the pressure. I'm just looking forward to the opportunity."
For the past three seasons, Clayton was under contract with the 49ers. He was on San Fran's practice squad all of his rookie year in 2007 and most of 2008 before getting called up to the active roster at the end of that season. In preseason a year ago, however, he was lost for the season with an injury. The Niners allowed him to rehab at their facilities, but Clayton, whose contract was set to expire at the end of '09, realized it was time for a change of scenery.
After being medically cleared, he worked out with the Patriots a week later and is now battling for a job in a crowded New England backfield.
"I'm a competitive player, but I don't necessarily look at this as competition," he explained. "We're all here with an objective. Each person's objective can be different than another's. Mine is just to come out and do my best each day and hope that the coaches recognize my ability and find a place for me.
"It's an awesome opportunity to come here and help this team win some ball games. I'm very appreciative of that, very grateful."
The affable Clayton, who stands a solid 5-11, 222, is easy to spot with his helmet off, as he sports a mean-looking Mohawk hairdo. However, he says it's representative of his love of rock music.
With a laugh, he noted, "It's kind of like my signature thing. I'm into rock-and-roll. What would I do without a Mohawk? It just contributes to my rocked-out style."
Mini-Camp Notes, Quotes, and Anecdotes
For the second straight day, the only player missing from practice was Pro Bowl guard Logan Mankins, who's currently locked in a contract dispute with the organization.
Aaron Hernandeztold reporters that he and fellow rookie tight end Rob Gronkowskihave formed a fast friendship. "We met at the [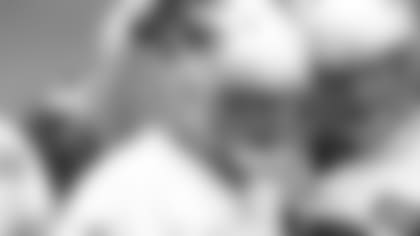 ]()Combine and became friends," said Hernandez. "Since we've been here, we've been close – kind of like brothers already – working together. It's going to be a nice road ahead."
Hernandez, a native New Englander, was also asked about his first impressions of playing with a Patriots legend like Brady.
"It's an honor. You don't even dream, coming from Connecticut, to play with a quarterback like that. He's like a movie star out there … you don't think about it when you're out there, but when I go home, I think about it sometimes."
Wednesday's practice seemed to carry a consistent them throughout: high-intensity. From the many coaches who went on tirades (Dante Scarnecchia, Bill O'Brien, Matt Patricia) to the trash-talking between offense and defense during full-squad and 7-on-7 action, there was clearly a more intense atmosphere on the practice fields than in previous sessions of late.
WR Randy Moss, in particular, was leading the vocal charge on the offensive side of the ball. "It's all in fun. It makes it competitive," safety James Sandersremarked later. "If you know Randy, he's always talking, so, it makes it fun coming out here and playing against those guys."
Rookie Dane Fletcher, a defensive end/linebacker hybrid, made a great play to break up a pass intended for Hernandez during one 7-on-7 period. He stepped in front of Hernandez, timing his break perfectly so as not to commit pass interference, and swatted the ball to the ground, much to the delight of his defensive teammates.
Ryan Wendellseemed to get more of the reps that Dan Connollyreceived Tuesday along the interior of the offensive line. Wendell was subbing frequently for both Nick Kaczurat left guard and Dan Koppenat center, in drills and live action, as Connolly had the day before.
Second-year lineman George Bussey, heretofore seen mostly at guard, took several snaps at tackle Wednesday.
In full-squad scrimmage simulation, with the offense in the red zone, Brady threw a tight-rope touchdown strike to second-year WR Brandon Tateon the right side of the end zone. On the ensuing play, Brady hit Hernandez across the middle along the goal line for what appeared to be another score. The offensive players celebrated loudly on both occasions.
Midway through practice, special teams coach Scott O'Brienworked with punter/holder Zoltan Meskoon how properly to field a wayward placekick snap. Later, with snapper Jake Ingramand kicker Stephen Gostkowski, Mesko was given his first instructions [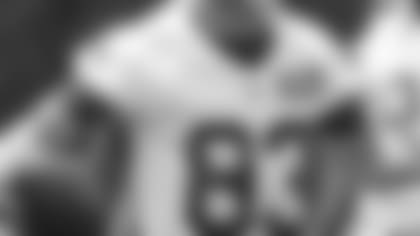 ]()on fake field goal responsibilities.
WR Wes Welkerleft the field after his normal 30 minutes or so of activity with his teammates, but instead of going into the Dana-Farber Field House, as he has done in previous practices this spring, Welker went back to the locker room with one of the team's medical staffers and did not return to the field.
The third and final day of mini-camp is set for tomorrow (Thursday) morning here in Foxborough. That will be the final scheduled Patriots practice until training camp begins in late July.