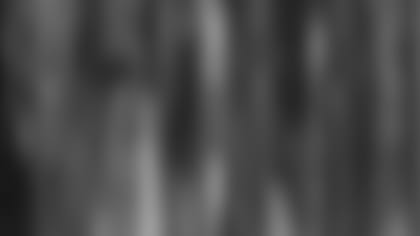 ]()
             What started as a defensive struggle ended up in a good ol' Texas shootout with Adam Vinatieri repeating his Super Bowl performance of two years ago, nailing a 41-yard field goal with nine seconds to play to give the Patriots a 32-29 Super Bowl win.  

Under the bright lights of the world's biggest sporting event, the offenses lit up the scoreboard in the second half. Tom Brady threw for 354 yards on 32-of-48 passing while Deion Branch had 10 catches for 143 yards and a score.
"Winning this trophy is where it is at and we hope we can keep doing it," Patriots Owner Robert Kraft said. "It's addictive."
"Pretty darn good," linebacker Tedy Bruschi said. "That's something that just isn't done in this era. To win 15 in a row in a league where the talent is so good on every single team, with free agency and players moving. I think we proved a team can be dominant in this era."
On the other side of the field, Jake Delhomme, the guy who said he looks up to Brady, had one heck of a game himself with 323 yards passing on only 16 completions – three of them for touchdowns.
But it was Brady -- the Super Bowl MVP once again -- and his team that came away with their second world championship in three seasons.
"They made some really big plays in that game," Brady said of the Panthers. "Jake Delhomme threw the crap out of the ball on our defense, which you don't see much."
The first half was absolutely no indicator of the fireworks to come. After holding Carolina to a three-and-out, the Patriots had a chance to take an early lead after Troy Brown returned Todd Sauerbrun's punt 28 yards to the Panthers 47. But after Brady got his troops to the Panthers 12-yard line, Vinatieri missed a 31-yard field goal attempt wide right.
The New England defense didn't seem to notice, sacking Delhomme on the Panthers next series. Mike Vrabel got to the Carolina quarterback on third-and-eight for a 9-yard loss and for the second consecutive possession, the Panthers went three plays and punt.
The Patriots didn't do much better and Ken Walter punted from his own 45 to the Carolina 10 where once again, defense was on display. After stopping Stephen Davis for 2 yards and then Steve Smith for just 1 on a quick pass, the Patriots flushed Delhomme from the pocket on third down as the Patriots secondary blanketed the Panthers receivers. Delhomme barely got the ball away and the Panthers punted again.
"In the first half, there wasn't much offensive production," defensive coordinator Romeo Crennel said. "And then in the second half both offenses began to find cracks and seams in the defense and they began to make plays."
Winning the battle of field position, New England took over at midfield but after getting to the Panthers 31, Brady faked a handoff to Smith up the middle on third-and-three and gave to Brown coming around from the left for an end around. But Panthers linebacker Will Witherspoon was right there to catch Brown for a 10-yard loss.
As advertised, the Panthers defense was every bit up to the task as the Patriots. As the first quarter ended, New England had a third-and-one, a situation it has consistently converted throughout the season. But on this one, the Panthers met Smith for no gain and Walter punted yet again.
Although the punt only traveled 22 yards and temporarily got Carolina out of the hole its offense was working in, McGinest put them right back in it with an 11-yard sack of Delhomme on third-and-12.
After Carolina made its second short yardage stop during the Patriots ensuing series, stuffing a Bradt keeper on third-and-one, New England ran Smith up the middle on fourth down with Seymour as the lead blocker. It looked like Smith was stopped short but the ball placement gave New England the first down. Panthers coach John Fox didn't like the spot, challenged the play, but lost.
It didn't matter as all New England could do was attempt a 36-yard field goal after getting to the Panthers 18-yard line. Amazingly, it was blocked by Shane Burton – the fourth missed field goal by Vinatieri indoors – all of them at Reliant Stadium.
"The first one I just pushed a little," Vinatieri said. "The second one I thought they got good push up front and they made the block. Fortunately I was able to get another chance."
The game's first turnover came three plays later. Vrabel picked up his second sack of the game while also stripping Delhomme. Richard Seymour recovered the loose ball on the Panthers 20-yard line.
"I was able to beat [tackle] Todd Steussie off the edge," Vrabel said. "I'm comfortable rushing from either side and on that one I was on the right when normally I'm coming from the left side."
After Smith netted 3 yards on two carries, Brady dropped back to pass on third down and found nothing except green grass in front of him. Brady took the run invitation 12 yards for a first down. On the next play, he found Branch in the end zone and with just three minutes left in the first half, points finally made their way to the scoreboard. Patriots 7, Carolina 0.
Both teams obviously played excellent defense throughout the first half, but when Carolina hit on a 13-yard pass to Ricky Proehl at the two-minute warning, it was the first time it made a first down by means other than a penalty.
Suddenly, Carolina had life and followed that with another first down pass to Proehl, a 15-yarder. Then New England broke down defensively on a third-and-10 play from its 39. Tyrone Poole had Steve Smith one-on-one down the left sideline and Delhomme threw a beautiful pass over the receiver's right shoulder that Smith took in for the score with 1:07 left in the half. After being smothered all half, Carolina was on the board with a 95-yard drive, the second longest in Super Bowl history.
Brady came right back with a 52-yard bomb to Branch, who was brought down at the Panthers 14. Brady then got the seven points back with a 9-yard completion to Givens, and then a 5-yard scoring pass, also to Givens. Fittingly, a Patriots defensive breakdown was covered up by the offense getting on track, just as the defense assisted the offense throughout the half.
Kris Mangum recovered Vinatieri's squib kick on a short hop and returned it to the Patriots 47-yard line. With 12 seconds left, Davis cracked a 21-yard run off right tackle down to the New England 32 where Kasay nailed a 50-yard field goal as time expired.
The half ended with score, Patriots 14, Panthers 10.
Matt Chatham began the second half with a good hit – on a thong-wearing streaker who made it onto the field somehow dressed in only a refs jersey. He promptly undressed, did a jig at midfield, took off and was leveled by Chatham.
The third quarter clock was dominated by the Patriots but it wasn't until the fourth quarter began that they were in position to score. Starting at his own 29, Brady hit Branch for 16 yards. Smith then ran twice for 10 yards and then Branch caught another for 8. After Joe Andruzzi got caught holding on a Smith run, Brady hit Graham down the middle for a huge 33-yard gain to the Panthers 9. Smith did the work from there with a 4-yard run and then a 2-yard touchdown behind right tackle.
That made the score 21-10 Patriots with 14:49 left to play.
"At that point we figured they'd be doing a lot of throwing so we went to more zone coverages," Crennel said. "But they got hot and Jake started to get into a rhythm. We were fortunate that we were able to hang on and our offense was able to move the ball down the field and get out of a jam."
Carolina went immediately into a no-huddle offense and it paid off big time. Delhomme hit Muhsin Muhammed for 13 yards to begin the drive, then Smith on the run as he was flushed out of the pocket for 18 and again for 22. Thinking pass, the Patriots defense was hit with a DeShaun Foster run from 33 yards out for the score.
Carolina attempted a 2-point conversion to pull within 3 but failed.
New England took over at its own 27 with 12:32 left and up, 21-16. The Patriots could have made things a lot easier on themselves when they drove down to the Carolina 9-yard line but Brady underthrew a pass intended for Christian Fauria in the back of the end zone right into the hands of Reggie Howard. Howard returned the pick to his own 10-yard line and with 7:38 left, Carolina went from being at least down eight to having the ball back with a chance to take the lead.
And they did. An 85-yard bomb from Delhomme to Muhammad gave Carolina the lead at 22-21. Again, Carolina went for 2 and was unsuccessful. It marked the first time the Patriots had trailed in a game since the last time they were in Houston -- Nov. 23 in a 23-20 overtime win over the Texans.
So with 6:53 left in the game, the game was once again in the hands of Brady and the offense. Once again, Brady came through. On the touchdown drive, he hit Givens for 25 and then for 18 to get the ball to the Carolina 3-yard line. After Smith ran for 2, Brady hit Mike Vrabel, in as a third tight end, for the score.
"That play-action pass to Vrabel was our lead play-action pass going into the game on the goal line," offensive coordinator Charlie Weis said. "I said to Vrabel the other day, 'When we get down there we are calling that and you are going to score a touchdown and you are going to owe me.' He was the third guy in the read, but he was the guy I thought was going to be open. I said now I won't have to listen to the mouth of the defensive players about scoring a touchdown."
Now it was New England's turn to go for the two-point conversion. Faulk took a direct snap and went in behind Dan Koppen and Andruzzi for the score.
Carolina needed a touchdown to tie with a lot of football left, 2:51. It only took three plays for Delhomme to move his group into Patriots territory with a 19-yard completion to Muhammad. With the ball at the New England 45, the clock struck the two-minute warning.
Fifty-two seconds later, Delhomme found Proehl in the end zone from 12 yards out and the game was tied. The Panthers made it look easy as both Rodney Harrison (broken arm) and Eugene Wilson (leg) were out of the game with injuries. The big play on the drive was a 31-yard reception by Proehl down the seam to the Patriots 14.
The Carolina kicking game, which served its team so well throughout the game, had a crucial slip-up on the kickoff. Kasay kicked the ball out of bounds – a penalty – and New England took over at its own 40 with 1:08 left.
"A critical, critical play in the game," Weis said of the kickoff. "That made the play calling a bit easier. Now inseatd of having to go 40 or 50 yards, now we only had to go 30 yards. If we got to the 30, we knew Adam had a chance of making it."
A pass to Brown was good for a first down at the Panthers 47. That left 51 seconds. An offensive pass interference call on Brown negated a 20-yard completion and knocked New England back 10 yards to its 43. But Brady came back to Brown (13 yards) and then to Graham (4) for consecutive completions. On third-and-three with :15 left, Brady found Branch for 17 yards down to the Panthers 23.
On walked Mr. Vinatieri with :09 left for a 41-yard attempt.
"Ol' clutch No. 4 came through again," Smith said.
"There is no better feeling in the world," Brown said. "There will never be a bigger win. This one is even better than the first. Ten times better than the first."
The New England Patriots were once again World Champions