The Patriots welcome the Indianapolis Colts to Gillette Stadium on Sunday as New England looks to advance to a winning season record for the first time in 2022 after getting back to .500 against the Jets last week.
Though the Colts have made some dramatic shifts over the last two weeks -- benching the injured Matt Ryan at quarterback, firing their offensive coordinator and shipping running back Nyheim Hines to the Bills, there are still enough pieces left to remind the Patriots of what happened when the two teams met last season. Coming off their bye week and riding a seven-game win streak, New England fell into an early 17-0 hole en route to a 27-17 loss that ultimately became a significant turning point in their season.
Now, in their final game before this year's bye week, the Patriots have a golden opportunity to rise in the playoff standings and head into the break on a two-game win streak. Here are the key things to watch for!
Mac Jones - Mac drew praise this week for managing the Jets game well, as the second-year quarterback made good decisions while under extreme stress throughout the game. His numbers might not have been spectacular but he did what had to be done to help his team win. With a victory against a tough rival under his belt and his season getting back on track, Mac is in for another tough test against Indy, which ranks seventh in points against and ninth in yards against. The Colts pass defense does come in at 20th in DVOA which means there could more opportunities in the passing game, however his offensive line must give him time and allow him to build some trust inside the pocket.
Rhamondre Stevenson - Stevenson accounted for a large margin of the Patriots yardage against the Jets, adding to a breakout season where he's regularly making defenders miss and breaking tackles for key big gains. Against a stout Colts run defense that ranks sixth in DVOA, Stevenson could have a tough grind ahead of him this weekend. However, there's little debate about how much he means to the Patriots offense and his playmaking ability is vital to their success. On the season he has 448 yards, four touchdowns and averages 4.9 yards per carry.
Jakobi Meyers - Combined with Stevenson, Meyers has been one of the Patriots two most effective weapons this season, leading the team with 35 catches for 415 yards and three touchdowns. After a quiet two catches against the Bears, Meyers re-emerged against the Jets, tying a season-high with nine catches. As the main receiving catalyst on offense, Meyers can expect plenty of attention, more on that below, and will need to come through in the big spots like he usually does to keep the offense on time.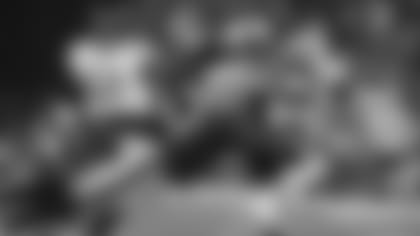 Matthew Judon - The dude with the red sleeves is back at it this season, terrorizing opposing quarterbacks on his way to a tie for the league lead in sacks (8.5). Simply put, he's the Patriots best defensive playmaker and his consistent pressure is a major key for New England's fifth-ranked DVOA pass defense. Getting Judon after Sam Ehlinger early and often is a formula for success, but his run defense will be almost equally important this week as the Colts try to keep their offense on time and avoid the time when Judon feasts... third-and-long.
Ja'Whaun Bentley - After Indianapolis' big win last season, it was clear the Patriots didn't have an answer that day for their rushing attack as the Colts piled up 226 yards on the ground,, most of it to workhorse Jonathan Taylor. Their offensive line and Taylor remain respectable threats that have the ability to bust off big gains on any carry. It will be up to Bentley, along with fellow LB Jahlani Tavai to make sure that doesn't happen. This is the kind of rushing attack where the Pats should be glad to have two big-bodied LBs inside, but they must tackle well.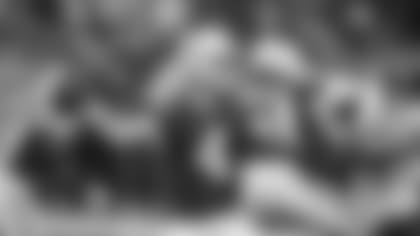 Sam Ehlinger - The second-year quarterback was inserted into the lineup last week in replacement of the ineffective and turnover-prone Matt Ryan but it was a grind for the Colts offense, producing just 16 points in a loss to the Commanders. Still, Ehlinger is completing 73.9 percent of his passes though he has yet to throw a touchdown or an interception this season. With a team in transition around him, Ehlinger must avoid the major mistakes against the Patriots defense and if he does that he could keep the game close, but a reduced running back group must make plays for him.
Zach Moss - With Jonathan Taylor ruled out on Friday, new arrival Moss and Deon Jackson will carry the load for the Colts ground attack. A critical component of last year's win over the Patriots, the Colts will hope their suddenly new backfield can help keep their quarterback in front of the chains. Moss never lived up to expectations in Buffalo but has a fresh chance in Indy and should see plenty of carries as the Colts test out the Patriots front.
DeForest Buckner - Buckner was a force last year against the Pats with a sack and two quarterback hits and his disruptive presence should be a major point of emphasis this week for a beleaguered offensive line that struggled to sufficiently protect Mac Jones last week. Buckner's size and power jump off the field as he leads the Colts with four sacks and 10 QB hits this season. Expect him to be lined up over the Patriots right tackle plenty.
Shaq Leonard - Leonard has been limited to just two games this season, Week 4 against the Titans and last week against the Commanders. The captain and leader of the Colts defense showed his playmaking ability in his return, picking up an interception and three tackles while easing his way in with 24 snaps. He was a monster last year vs. New England, tallying an interception and 10 total tackles. The Patriots can't let him be making plays all over the field again this year.
Stephon Gilmore - After being shipped to Carolina last year, Gilmore has landed with the Colts this year and has just one interception yet remains one of the best cover corners in the league, coming in ranked 24th on PFF's cornerback ratings. Jakobi Meyers can expect to see a good deal of Gilmore, especially on third down, as the Colts will try to take away Mac's favorite target in the biggest moments. Mac Jones must be aware of Gilmore's location on every snap. The crafty veteran knows how to bait quarterbacks into mistakes.