The Patriots travel to Arizona for a Monday Night Football tilt against the 4-8 Cardinals with both teams looking to keep their postseason hopes alive. Coming off a disappointing loss to the Buffalo Bills, the Patriots sit at 6-6 on the season with five games to go and badly need to break their two-game losing streak and reestablish a winning record on the season.
Despite their unimpressive record, the Cardinals have battled through an injury-plagued season and are starting to get fully healthy at the right time of year. Starting with quarterback Kyler Murray and receiver DeAndre Hopkins, Arizona has two kinds of threats that have given the Patriots headaches this year -- a mobile quarterback and a number-one wideout, while defensive lineman J.J. Watt remains a major presence up front capable of wrecking gameplans.
The Pats need to get their defensive mojo back while finally establishing some sense of consistency on offense. Their struggles to move the ball in 2022 have been well-documented and now the true tests are coming in quick succession. The team will hope back-to-back games in the desert can reveal a successful path forward but they're in for an immediate test against the Cardinals.
Here are the 10 things to watch as the Patriots look to get their season back on track with a much-needed win!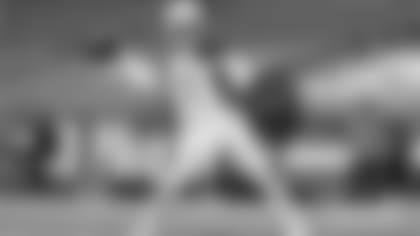 Kyler Murray
Murray missed two games with a hamstring injury, returning two weeks ago against the Chargers and throwing for 191 yards, two touchdowns and an interception in a 25-24 loss. After back-to-back Pro Bowl seasons and a lucrative contract extension last offseason, Murray has seen his play dip in 2022, completing 66.3 percent of his passes, the lowest rate since his rookie season, with just 14 touchdowns after hitting the mid-20s in each of his first three seasons. But with DeAndre Hopkins back in the mix, he remains a potent dual threat (415 rushing yards, three rushing TDs) who will challenge the Patriots defense in multiple ways. In 2020, the Patriots prevailed on a last-second Nick Folk field goal 20-17, while holding Myrray to 170 passing yards, 31 rushing yards and no touchdowns but an interception. They'll need to keep similar wraps on the quarterback.
"Very talented guy, athletic, quick, elusive, fast," said Bill Belichick this week of Murray. "Obviously, a lot different from a guy like Josh Allen but productive and athletic, but less size and maybe a little bit more speed and quickness, that kind of thing. But yeah, tough guy to defend. He extends a lot of plays, and they use him in the quarterback run game."
James Conner
Conner missed three games this season but remains the Cardinals' bell-cow back with 121 carries for 476 yards with four touchdowns and a 3.9 yards-per-attempt average. Coming off his best game of the season that saw him rush for 120 yards on 25 carries, Conner's workload has been increasing in recent weeks, while he also can catch the ball out of the backfield as well (27 catches). The Patriots have been up and down this season against the run, allowing 132 yards to the Bills, their first time allowing a 100-yard rusher since facing the Bears in late October. With such potent threats at quarterback and receiver, the Pats have to make sure Conner doesn't get lost in the shuffle because he's capable of causing problems. His three fumbles are another thing to highlight as the Patriots try to get their takeaway game back on track.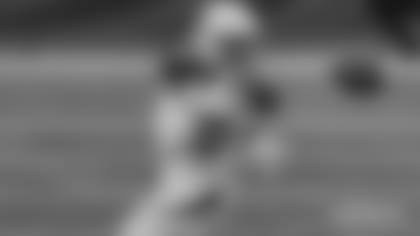 DeAndre Hopkins
Since returning from a six-game suspension, Hopkins has picked up his productive ways, recording 49 catches in just six games, already surpassing his 10-game totals from a year ago. Hopkins can be expected to receive double-digit targets from Murray, as the dynamic receiver is a game-changer who is quickly altering the season-long struggles of the Cardinals offense. The Patriots have struggled to shut down top receivers Justin Jefferson and Stefon Diggs in recent weeks and Hopkins is very much on that same level.
"He's got tremendous ball skills," assessed Belichick this week of Hopkins. "He catches everything, has great hands, and he's long so he's never covered. Even if he's covered, there's a place where the ball can be that he can get it and still make the catch. Great coordination on the sidelines, and he doesn't really look it but he's a strong kid. You see him break tackles. He's a strong kid in terms of creating separation on routes, yards after contact, you know tough yards like around the goal line or that extra yard for a first down type of thing. He's a very smart football player, very savvy. But his ball skills are at the very elite level with guys that I've seen in this league. He's up there with whoever the top guys are, the Cris Carter's of the world and guys like that. He's every bit as good as anybody I've ever coached against. "
J.J. Watt
At 33, Watt is having a resurgent year leading the team with 6.5 sacks, his highest total since 2018. His savvy and disruptive play figure is a major challenge for a Patriots offensive line that has battled injuries and inconsistency all season long. New England has had good plans in the past to avoid letting Watt destroy their gameplan but this game could put that to the ultimate test. Watt has been active for just one victory over the Patriots, coming with Houston in 2020. Overall, he's 1-6 in the regular season and 0-1 in the playoffs.
"Obviously, he has a lot of skill – he's long, he's strong, powerful, very quick – but his experience and anticipation is outstanding," said Belichick prior to taking on the Texans in 2020. "And going up against a player who doesn't have as much as J.J. does and hasn't played against him, I think you really have to be mindful of the tricks that J.J. has up his sleeve. He doesn't do the same thing every time. He does a good job of taking advantage of opportunities or changing his techniques based on the situation. He's a tough guy to play against.
Budda Baker
The versatile veteran is the Cardinals best defensive playmaker and one who plays all over the place for Arizona as their emotional leader on defense. Baker does a little of everything, forcing a fumble, grabbing an interception and defending four passes while logging 61 solo tackles. For Mac Jones and the Patriots weaponry, they'll need to be aware of Baker's presence, he's the proverbial straw stirring the drink on the back end and one who can be extremely disruptive.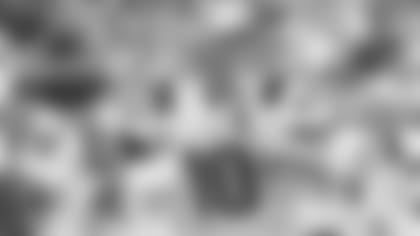 Mac Jones
For a fourth-straight game, Mac Jones avoided an interception but the offense continued its trend of fits and starts against the Bills and Mac was unable to break the trend despite being safe with the football. For the year Mac has seven touchdowns to seven interceptions while completing 68.1 percent of his passes for 1,963 yards. Arizona's defense doesn't boast many top statistics as a unit but as every defense they've faced this year has challenged the Patriots offense, this one should be no different. Coming off a two-game losing streak with five games to go, Mac will be looking to write a better ending than last year's late collapse.
Rhamondre Stevenson
Attrition and lack of development have left Stevenson standing alone in the Patriots backfield as he continues to generate yardage both as a runner and receiver despite not a lot of holes being opened up for him. Kevin Harris got just one carry in relief of Stevenson last week as it appears New England's ground game fortunes will once again rely solely on the second-year player out of Oklahoma if Damien Harris continues to battle a quad injury. He's topped 76 rushing yards just once in a game this season, but his ascending pass-catching totals (21 catches in the last three games, 56 catches overall) have buoyed his sophomore season. Through 12 games he has 1,117 total yards of offense and is on pace to double his rookie output, 729 yards, which were attained in 12 games as well. Stevenson will continue to be one to watch because of the remaining running backs he's the only one who is likely to consistently get the ball.
Jakobi Meyers
Meyers had just 22 yards receiving against the Bills on three catches, his least productive game of the season as the Patriots look to get their key cog back on track against a Cardinals pass defense that can be attacked. Now sitting with 50 catches on the year with three touchdowns, Meyers has battled through injuries this season that caused him to miss two games earlier in the season, but have also battered him in recent weeks with back-to-back weeks with trips to the blue injury sideline tent. Now entering the final five games of his contract, Meyers will be looking for a hot finish to set his free agency market, where his services should be in demand during a down year at the wide receiver position.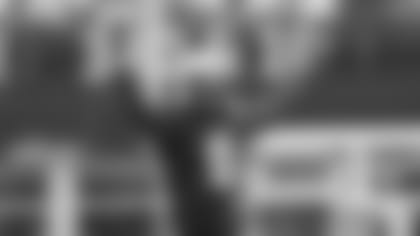 Matthew Judon
Judon has been quiet over the Patriots last two losses, recording just three solo tackles, three QB hits and no sacks for just the third and fourth time this season. Offenses are certainly paying more attention to Judon, while the lack of Christian Barmore's interior rush is also leaving less for the blockers to worry about when facing New England's front. Barmore is still out at least one more game but Judon has to find a way to get back on track down the stretch. The Patriots pass defense showed how badly they need disruptive pressure up front to help their coverage on the back end over the last two weeks. If Judon and the defensive front don't start getting after quarterbacks they could be in real trouble.
Jonathan Jones
Jones has had two-straight weeks facing top receivers and things don't get much easier this week with DeAndre Hopkins in the fold. Jones had a really good start to the season but it's not that surprising to see him be tested by the potent offenses the team has faced over the last two weeks. Will the Patriots' coaches mix things up or continue to stick with their most experienced corner against the team's biggest threat? Hopkins is a tough cover for anyone in the league and when combined with Murray's mobility it's hard to prescribe a heavy dose of man coverage anyway. No matter who he's facing or what zone he's in, the Patriots need Jones to reemerge as their best cornerback.