The 7-6 Patriots travel back to Las Vegas to take on the 5-8 Raiders this Sunday in what will be a reunion not only with Josh McDaniels and his collection of former Patriots players and coaches but also a return to where the two teams came together for two days of joint practice prior to meeting in the preseason finale this past August.
In many ways, those practices and the final preseason game were a preview of what was in store for the Patriots season. Despite two solid touchdown-scoring drives by the Pats offense to cap both days, inconsistency, turnovers and protection issues bled into the regular season. Davante Adams' otherworldly skillset was on full display during the sessions, as was the power of a fully operational Raiders attack that included both Hunter Renfrow and Darren Waller. Both Renfrow and Waller have missed multiple weeks but are expected to return on Sunday, meaning this won't exactly be the same Vegas offense that somehow ranks 19th in passing DVOA.
Patriots coaches described the joint knowledge that the two teams have of each other as a "net zero" effect and as Jerod Mayo pointed out during his virtual meeting with the press on Tuesday, "Players win games, coaches lose them." That said, the Raiders have several high-impact players that the Patriots will need to handle if they're to get their eighth win of the season.
With that in mind, here are the 10 key players to watch as New England looks to maintain their spot as the AFC's seventh and final playoff seed.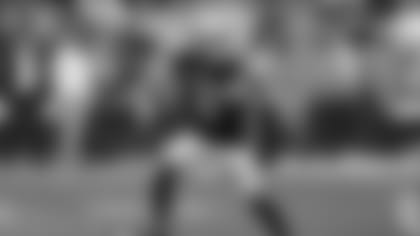 Derek Carr
Carr has thrown 20 touchdowns to 10 interceptions this season for 3117 yards and a 62.0 completion percentage but it's easy to see those numbers as disappointing due to the significant time that Renfrow and Waller have missed. Still, Carr has arguably the best receiver and best running back at his disposal and few excuses for how tepid the Raiders offense has gone for long stretches during this season. Their struggles were on full display against the Rams last week, racing out to a 13-3 lead and then going completely scoreless for the entire second half as LA pulled off the comeback that effectively eliminated the Raiders from playoff contention. Still, the expected returns of Renfrow and Waller could do wonders for Carr's productivity. They should see favorable matchups against New England's banged-up secondary.
Josh Jacobs
With his fifth-year option declined, Jacobs is heading toward free agency with a stellar season under his belt as he's rushed for 1,400 yards and 11 touchdowns, with a 5.2 yards-per-attempt, while also catching 44 balls for 346 yards. Jacobs has established himself as one of the best, if not the best, all-around backs in the NFL and is someone the Patriots must deal with even before they get to worry about a reinforced passing game that can challenge them in every way imaginable. While the Pats defense has done a good job against some of the league's other best backs (Nick Chubb 12 carries, 56 yards; Dalvin Cook 22 carries, 42 yards), Jacobs and his dual-ability are a unique and difficult challenge.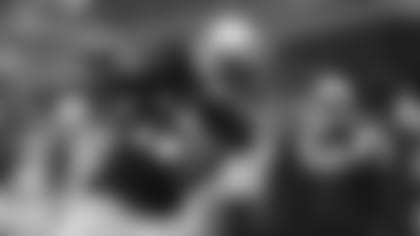 Davante Adams
Despite the Raiders' record and inconsistency this season, Adams has been exactly as advertised though he's had limited consistent help around him at the receiver position this season aside from Mack Hollins (13 games played, 47 catches). Adams has 82 catches on a whopping 142 targets for 1,247 yards and 12 touchdowns and even with increased attention he's still been top-of-the-league productive with the fifth-most catches. There's no easy answer to solving Adams. Even when he's covered he can still make plays and can break open a huge gain at any moment. More than anything the Patriots might just hope to survive Adams and not let him make the game-defining plays. The recent struggles to prevent Justin Jefferson and Stefon Diggs from doing the same are cause for concern as are the availabilities of Jalen Mills, who's missed the last two games with a groin injury, and Jack Jones, who suffered a knee injury that knocked him out against the Cardinals.
Chandler Jones
It was a slow start for Jones in Vegas after signing a three-year, $51 million deal to jump from the Cardinals and join McDaniels, but he's been coming on of late with four sacks in the last two games after picking up just a half-sack in the first 11 games. His performance against the Rams was his highest-graded of the season by PFF as Jones is peaking at the right time to face the original team that drafted him. Jones primarily lines up on the defensive right, meaning he should see plenty of Trent Brown and Cole Strange, who will both have to be on their games to prevent the disruptive end from getting after Mac Jones.
Maxx Crosby
The other edge of the defense is likely an even bigger concern because of Crosby, who leads the team with 11.5 sacks and has been a consistent disruptive factor all season long. Only in his fourth season, Crosby has already or is on pace to break all of his career highs as he continues to ascend. The Patriots have been forced to insert former Jets practice squadder Conor McDermott at right tackle in recent weeks, a prime matchup that Crosby will certainly be looking to exploit. Getting back Isaiah Wynn would help, but either way, the Pats will need to give the right side of their line all the help they need in preventing Crosby from blowing up their gameplan.
Mac Jones
Mac will go up against his former mentor in McDaniels, the offensive coordinator that helped through a promising rookie season. His second season hasn't been as easy, as a new coaching setup and offense to go with it, along with a high ankle injury that cost him three-plus games, have provided a new set of challenges. Jones has fought through the adversity and still has the team in a playoff spot with four games to go. But these are huge games against some of the best and most talented teams in the league. The Raiders defense can be had on paper... 24th in points and yards, 26th on third down and 31st in takeaways should provide reasons for optimism. But the Patriots offense has had to grind things out no matter who they've faced this year and this game shouldn't be much different. Once again avoiding mistakes and keeping the offense on time will key their chances of putting up enough points to match what the Raiders do. These final four games are huge for Mac and the offense.
Pierre Strong/Kevin Harris
There was early optimism following the Cardinals win that Rhamondre Stevenson didn't suffer a major injury when he left the game, however both Strong and Harris did enough to prove that they can be capable backups to Stevenson who should enable the team to ease off on the heavy workload the second-year back has been carrying of late. Perhaps Damien Harris can return as well after missing the last two games which could reduce the need for the rookies. Still, with just four games left, we've only scratched the surface with the young runners and building around their respective power and speed would bode well for the future.
Tyquan Thornton
Similarly, DeVante Parker's concussion injury could complicate the receiver group availability that also has Jakobi Meyers in concussion protocol, and that could thrust Tyquan Thornton into an expanded role. Thornton matched his season-high with four catches last week against the Cardinals but they were for just 28 total yards as the team has not been able to feature the receivers promising speed just yet. 16 catches for 145 yards and a touchdown aren't the kind of numbers that offer much intrigue for Year 2, but Thornton will be looking for a strong end to his rookie season where he flashes some of the promise that the other rookies are starting to show.
Conor McDermott
McDermott actually graded out positively by PFF for his performance against the Cardinals, and he's allowed five pressures and no sacks in his two starts for the Patriots since being plucked off the Jets practice squad due to injury emergency. This week will be McDermott's toughest test yet though, as he'll line up across from Maxx Crosby, a nightmare for just about any NFL tackle, much less one who's been with the team less than two weeks. Perhaps Wynn returns to help out, or maybe McDermott is actually securing his spot for the end-of-season push. How well he holds up against Crosby will tell a lot.
Josh Uche
The AFC's Defensive Player of the Week has been on an absolute tear, adding three more sacks against the Cardinals to give him 10 in his last six games. Only the Jets were able to hold Uche off the sack stat sheet as he's developed into the kind of pass-rushing closer that every team needs. Perhaps most promising was his season-high snap total (64 percent), his first time over 50 percent not only this season but in his career. Could we just be scratching the surface of Uche's potential as even more than a third-down specialist? One thing is clear, the Patriots need Uche to continue his torrid pace as they go against four challenging offenses to close the season.