The Patriots welcome the Miami Dolphins to Gillette Stadium on Sunday for a do-or-die AFC East matchup that will end the playoff hopes for one of the two teams taking the field. Both the Pats and Dolphins come into the game limping. New England has lost two straight while Miami has lost four straight and is expected to be without quarterback Tua Tagovailoa, who suffered another concussion in a loss to the Packers.
The Patriots have had chances to win both of their last two contests, with an unnecessary lateral parade going horribly wrong in Vegas and then a closing-minute fumble by Rhamondre Stevenson that stole a chance for the Pats to take an unexpected late lead against the Bengals. At 7-8, the Patriots could still make the playoffs if they win both of their final two contests, but they come against two divisional opponents that have beaten New England in the last seven straight. Something has to give if the Pats are to punch a second-straight playoff ticket and it all starts Sunday against Miami.
Here are the key players to watch as the regular season approaches its climax on New Year's Day.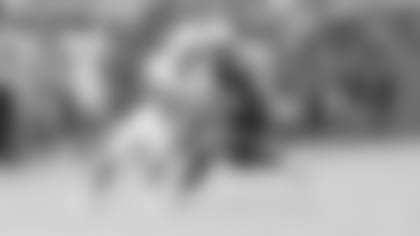 Teddy Bridgewater
With Tagovailoa expected to miss his third game of the season, the veteran Bridgewater should make his second start of the season. Now with his fourth team in eight years, Bridgewater has enough NFL experience to break a streak of overmatched backups that have taken the field this year against New England. In 2022, Bridgewater has appeared in four games with one start, completing 61.7 percent of his passes with three touchdowns and three interceptions. Miami lost both games that Tua didn't start, with Bridgewater taking the L against the Jets after a brief appearance. Skylar Thompson took the other loss, this one coming against Minnesota. But things haven't been running smoothly even with Tua Tagovailoa under center, with Miami dropping four-straight contests, though it appears his concussion certainly fed into the three-pick ending last week. Miami will hope Bridgewater can make the most of his weapons and let them do the heavy lifting against the Patriots.
Jaylen Waddle/Tyreek Hill
Miami added Tyreek Hill to their roster while already having Jaylen Waddle coming off a productive rookie season and the results have been outstanding, despite the Dolphins recent swoon that dropped them from atop the division to where they are now, fighting with the Patriots for their playoff lives. Waddle has 67 catches for 1,260 yards and eight touchdowns while Hill has 113 catches for 1,632 yards and seven touchdowns. The production is overwhelming as are the consistent explosive scoring plays that have quickly changed the dynamic in a number of Miami's games this year, including the first meeting against the Patriots when Waddle's 42-yard catch-and-run touchdown helped establish a three-score lead just before halftime. With a battered cornerback group, the Patriots could use a boost from the potential returns of Jack Jones and Jalen Mills, but at least have some intriguing speed to match up between Jonathan Jones, Myles Bryant and Marcus Jones.
Christian Wilkins
Wilkins brings the energy to the Dolphins front with 2.5 sacks and a team-leading 14 tackles-for-loss. He's close to an every-down defensive lineman and will once again pose a sizable challenge on the inside for the Patriots offensive line. After running for a season-high 206 yards against the Raiders, the Patriots rushing attack fell off to just 61 against the Bengals, failing to crack 100 yards for the eighth time in 2022 and the fifth time in the last seven games. Getting Wilkins blocked will be a major key if the Patriots are to get their runners on track, but he'll also be a handful in pass protection where Cole Strange can expect to see a lot of him.
Jaelen Phillips/Bradley Chubb
While Wilkins mans the middle, the edges are held down by two very good players in Jaelan Phillips and Bradley Chubb, who was acquired mid-season in a trade with the Broncos. Phillips has 20 QB hits and leads the team with seven sacks. Chubb has only 2.5 sacks since arriving, but 11 QB hits as he's still been disruptive. The Patriots tackles can expect to have their hands full, though it appears the offense has found some stability with Conor McDermott at right tackle in recent weeks. Phillips and Chubb have the rushing ability to force the kind of errors the Patriots have had too many of this season.
Xavien Howard
Howard has just one interception this season after consistently being near the league leaders over recent seasons... he had 23 over the previous five seasons, leading the league in both 2018 and 2020. Even with reduced production, Howard remains a game changer that Mac Jones must avoid throwing a mistake to. Without a clear go-to receiver, the Patriots should be able to take advantage of how Howard is matched up. Targeting former Patriot Keion Crossen could be a path to success. Miami's pass defense might be 25th in DVOA and 28th in passing yards, but players like Howard and safety Jevon Holland can still have a major impact if the Patriots are not sharp.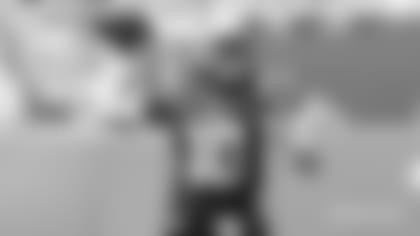 Mac Jones
With two touchdowns against the Bengals, Mac finally got over the touchdown-interception hump for 2022 with nine touchdowns to eight interceptions. However, the first half remained as unproductive as the offense has been all season long before finding life in the second half to make the game interesting. Despite all the ups and downs of the season and the continued issues, Mac and the 7-8 Patriots somehow still have their fates in their own hands and at the very least have a chance to make an unexpected statement over the last two games against two divisional opponents that have mostly owned them over the last three seasons. The absence of Tua changes the dynamic a bit, but ultimately it's still all there for the taking if the Patriots can finally put together two sixty-minute efforts. A strong finish might not completely salvage the year for Mac and the offense but it could build some momentum heading into 2023, especially with how the Pats have struggled to get victories against their two divisional opponents.
Kendrick Bourne
After picking up 55 catches last season, Bourne has dropped to just 30 this year but is coming off his best output of the season against the Bengals, going for six catches and 100 yards with a touchdown. It was the first 100-yard day of Bourne's career and while it's mostly been a season to forget for the veteran receiver last week's performance could be enough to spark a solid ending to the year. Mac showed a lot of trust in Bourne during the game and Bourne delivered with some tough, clutch catches. Leaning into that trust over the last two weeks seems like one of the remaining options for success. Bourne always brings a spark with his energy, if he can build off of last week he could help lead the way to victory.
Rhamondre Stevenson
On one hand, Stevenson has had an all-around breakout year and often has been the only running engine for an unproductive Patriots offense. But on the other, Stevenson's mistakes have directly impacted the last two losses with suspect decisions and ball security, and it's hard to just ignore those game-changers. Still, those plays don't change how valuable Stevenson continues to be to the offense, but he's in for a tough matchup this week against Miami's ninth-ranked DVOA run defense. Simply put, the critical mistakes must cease immediately so that Stevenson can put a fitting cap on his breakout season and one that puts two bad mistakes behind him.
Christian Barmore
Barmore returned against Vegas after missing seven games with a trip to Injured Reserve and looked refreshed and ready to contribute to the pass rush front. He hasn't put up major numbers in his second season but his value to the defense continues to be extremely high. His relentlessness and energy are a huge boost to the front even when he's not putting up sack numbers. With two games now under his belt, the team will look to Barmore to lead the way in the final two games. He still has a chance to make a meaningful impact in the final two games by making life difficult for the Dolphins and Bills offensive lines.
Jonathan Jones and...?
Jalen Mills and Jack Jones' statuses remain in question as does new addition to the injury report Marcus Jones, who could miss the game with a concussion. Who after Jonathan Jones is left to take on Hill and Waddle for a majority of the game? It appears Shaun Wade and Myles Bryant are the only two other healthy options, as the team could be forced to tap their practice squad depth. Jonathan has seen plenty of Tyreek over his career and knows what he's in store for. He held Hill to four catches for 50 yards in the opener when matched up against him, but will take a team effort against Hill and Waddle with so much attrition at cornerback.