WEEK 17 · Sun 01/01 · 1:00 PM EST
AT
Patriots
New England Patriots
The New England Patriots will close out the 2022 regular season home schedule with the second meeting of the year against the Miami Dolphins. The Patriots opened the season with a 20-7 loss at Miami on Sept. 11. The Patriots will attempt to avoid a series sweep for the second straight season. Last season, Miami earned a series sweep for the first time since the 2000 season. New England is 16-4 against Miami at Gillette Stadium.
The New England Patriots and Miami Dolphins will square off for the second time in 2022. The Patriots opened the season at Miami and suffered a 20-7 loss on Sept. 11. Last season, Miami swept the season series for the first time since 2000.
The Patriots have had the upper hand at home against Miami, holding a 36-19 record in games played in New England in the regular season, including a 16-4 record at Gillette Stadium. But the Patriots are 17-41 all-time in Miami, including two postseason contests. Miami beat New England at Gillette Stadium for the first time in the final game of the 2005 season.
The Dolphins and Patriots met for the first time in 1966 and began playing twice a year during the 1967 regular season, except in 1982 during a players' strike.
The two have played three times in the postseason with New England holding a 2-1 advantage.
SERIES TRENDS
MIAMI 60, NEW ENGLAND 54
(Including New England 2, Miami 1 in Playoffs)
Record in New England: 37-19 (Incl. 1-0 in playoffs)
Record in Foxborough: 35-17 (1-0)
Record in Boston: 2-2
Record in Miami: 17-41 (Incl. 1-1 in playoffs)
Record at Dolphins / Hard Rock: 13-23
Record at Orange Bowl 3-18: (1-1)
Season Sweeps: Patriots 10, Dolphins 14
Season Splits: 30 (Most recent 2020)
Bill Belichick vs. Miami: 26-21 (26-19 with New England)
*A Miami home game was played in Tampa in 1969.
QUICK HITS
Since Bill Belichick became Patriots head coach in 2000, New England is 26-19 (.578) against Miami.
Since 2000, the Patriots are 101-39 (.721) against AFC East opponents.
New England is 26-19 against the Dolphins over that span, 36-10 against the New York Jets and 36-9 against the Buffalo Bills. The Patriots were 3-1 against Indianapolis from 2000 through 2001 when they were in the AFC East.
When the Patriots run - Edge: Dolphins
After a career-high 172-yard rushing performance by Rhamondre Stevenson in Las Vegas, the Patriots ground game went back to its previous pedestrian levels in the loss to Cincinnati on Christmas Eve. Stevenson, once again forced to carry the load without Damien Harris (thigh), was bottled up throughout and finished with just 30 yards on 13 carries. He added a costly fumble at the 5-yard line as the Patriots were threatening for the go-ahead score. It was a continuation of the subpar ground game that we've seen over the past two months as aside from a couple of breakout games Stevenson hasn't been able to muster much consistent production. Miami is solid against the run as well, ranking 10th in the league allowing 109.1 rushing yards per game and 11th at 4.2 yards per carry. Christian Wilkins is one of the most active defensive linemen in the league and he's effective against the run. Inside the Dolphins boast Raekwon Davis and Zach Sieler in front of linebackers Jerome Baker and Elandon Roberts. It's a solid group against the run and will give the Patriots offensive line some trouble. The late fumble against the Bengals overshadowed the trouble New England was having finding daylight near the goal line, and Miami's run defense won't make that an easy trend to break.
When the Patriots pass - Edge: Patriots
The Patriots passing game hasn't been much better as Mac Jones continues to struggle to find the form he showed early in his rookie season. Jones was completely shut down by the Bengals on Saturday, and other than a fluky deflection for a long touchdown the production showed. Taking away the 48-yard touchdown on a third-and-29 heave, Jones passed for 192 yards against Cincinnati. However, Kendrick Bourne did emerge from the doghouse to create some excitement in the second half, catching six passes for 100 yards and a touchdown, and the Dolphins defense has been decimated by injuries. Miami allows 244.7 yards per game through the air (28th in the league) and 6.6 yards per pass, which ranks 16th. A big reason for that has been the absence of starters Byron Jones, Brandon Jones and Nik Needham, who are all out. Xavien Howard remains one of the better cover men in the league but he's joined by Noah Igbinoghene and Kader Kohou at corner and Eric Rowe, Jevon Holland and Keion Crossen at safety. Aside from Holland, it's a group that has struggled, especially when Jaelen Phillips, Bradley Chubb and the pass rush haven't provided enough pressure. If Jones gets the time he should be able to find favorable matchups against a largely inexperienced secondary.
When the Dolphins run - Edge: Patriots
Miami can't seem to consistently commit to running the football, but when it does it generally has some success. Raheem Mostert and Jeff Wilson provide a solid one-two punch with the speed to make big plays on the ground. Miami rarely allows that to develop, though, and ranks 27th in the league in average rushing yards per game (95.9) and 19th in yards per carry (4.3). The Patriots defense has done a great job of containing the running game when it does not involve the quarterback, and Tua Tagovailoa and Teddy Bridgewater (more on that in a bit) aren't not much of a threat with their legs. Mostert leads the team with 791 yards with a 4.9-yard average while Wilson adds 275 yards at a healthy 5.2-yard clip. Both are capable so the Patriots front of Lawrence Guy, Davon Godchaux, Christian Barmore, Carl Davis and Deatrich Wise needs to continue its physical play up front to allow Ja'Whaun Bentley to fill the gaps. The Patriots ranks ninth in the league, allowing 109.8 yards per game on the ground so this is a matchup the home team should be able to handle, although it will be important to do so without committing extra bodies in the box given Miami's explosiveness in the passing game.
When the Dolphins pass - Edge: Dolphins
Which brings us to the Dolphins one true strength: weapons in the passing game. Although Miami enters the game reeling after losing four straight, the explosiveness of the Dolphins receivers remain a major concern. Both Tyreek Hill and Jaylen Waddle are well over the 1,000-yard mark and show no signs of slowing down after both ripped apart the Packers throughout the first half of their Christmas Day collapse against the Packers. Before turnovers ruined his day, Tagovailoa appeared to be in his early-season form, throwing for 310 yards while finding Hill and Waddle in stride. Then things changed, perhaps after he banged his head on the turf late in the second quarter, which resulted in him being placed in concussion protocol. The Dolphins wound up turning it over on four of their last five possessions and questions abound in Miami. Will Tagovailoa be available? Can Bridgewater step in and feed his talented playmakers? Has the league caught up with the schemes created by coach Mike McDaniel, and if so can the Patriots secondary contain to high-flying attack? Injuries have impacted things on the back end with Jack Jones and Jalen Mills missing the last two games. The group was under siege for most of the day against the Bengals but thanks to Marcus Jones things got better late in the second half. The key for New England will be finding ways to disrupt Tagovailoa's timing, and Matthew Judon and Josh Uche have been able to do that effectively most of the season. Without pressure, Hill and Waddle are too dangerous to allow to run free.
Special teams - Edge: Dolphins
Neither team is performing well on special teams at all. The Patriots are in disarray after the normally reliable Nick Folk failed to connect on either of his PAT attempts against the Bengals. Michael Palardy also dropped a perfect snap before one of his punts, leading to a short kick that allowed the Bengals to start with excellent field position. The coverage units also struggled, allowing Trayveon Williams to cross the 25 on all four kickoff returns, including one out to the 40, and Trent Taylor to average 11.7 yards on his punt returns. It's been a disaster of late, but Miami hasn't been much better. Kicker Jason Sanders has been scuffling lately and missed a key field goal in a tie game in the loss to the Packers. He's made 23 of 28 field goal attempts on the season but most of that production came early. Thomas Morstead is a solid veteran who usually excels at plus-50 punting, which is illustrated by his 22 kicks downed inside the 20 against just two touchbacks all season. Mostert has handled kickoffs most of the season but hasn't been able to shake loose while the Dolphins have used a number of punt returners, including Hill, without much success.
Table inside Article

| 2022 REGULAR SEASON | NEW ENGLAND | MIAMI |
| --- | --- | --- |
| Record | 7-8 | 8-7 |
| Divisional Standings | 3rd | 2nd |
| Total Yards Gained | 4,758 | 5,562 |
| Total Offense (Rank) | 317.2 (24) | 370.8 (5) |
| Rush Offense | 108.6 (22) | 95.9 (27) |
| Pass Offense | 208.6 (21) | 274.9 (2) |
| Points Per Game | 21.2 (16) | 24.3 (9T) |
| Total Touchdowns Scored | 33 | 43 |
| Total Yards Allowed | 4,814 | 5,307 |
| Total Defense (Rank) | 320.9 (8) | 353.8 (21) |
| Rush Defense | 107.8 (9) | 109.1 (10) |
| Pass Defense | 213.1(14) | 244.7 (28) |
| Points Allowed/Game | 19.4 (5) | 24.7 (27) |
| Possession Avg. | 28:50 | 28:28 |
| Sacks Allowed/Yards Lost | 37/239 | 32/224 |
| Sacks Made/Yards | 50/313 | 37/259 |
| Penalties Against/Yards | 96/782 | 97/763 |
| Punts/Avg. | 71/41.8 | 53/46.4 |
| Takeaway/Giveaway Ratio | +5 (6T) | -5 (28T) |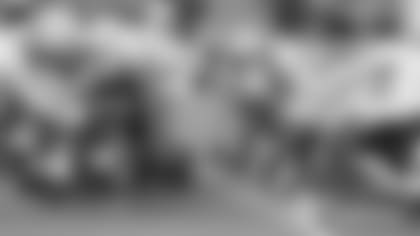 Keion Crossen (Patriots: Player DB 2018; Dolphins: Player CB 2022-)
Trey Flowers (Patriots: Player LB 2015-18; Dolphins:Player LB 2022-)
Elandon Roberts (Patriots: Player LB 2016-19; Dolphins:Player LB 2020-)
Eric Rowe (Patriots: Player S 2016-18; Dolphins:Player S 2019-)
Chris Grier (Patriots: Regional Scout 1995-99; Dolphins: General Manager 2016-)
Josh Boyer (Patriots: CB Coach 2012-18, DB Coach 2009-11, Coaching Asst.; Dolphins: Defensive Coord. 2020-, Def. Pass Game Coord./CB 2019)
Ty McKenzie (Patriots: Player LB 2009-10; Dolphins: Outside LB Coach 2022-)
Wes Welker (Patriots:Player WR 2007-12 ; Dolphins: WR Coach 2022-)
Davon Godchaux (Patriots: Player DL 2021-; Dolphins: Player DL 2017-20)
Raekwon McMillan (Patriots: Player LB 2021-; Dolphins: Player LB 2017-19)
Calvin Munson (Patriots: Player LB 2022, Dolphins: Player LB 2021)
DeVante Parker (Patriots: Player WR 2022; Dolphins: Player WR 2015-21)
Billy Yates (Patriots: Asst. OL Coach 2021-; Dolphins: Player OL 2003)
WHAT TO LOOK FOR THIS WEEK
The Patriots have an NFL-leading seven non-offensive touchdowns in 2022 (4 interception returns, 2 fumble returns and 1 punt return). The team record for most non-offensive touchdowns in a season is nine in 2010 (4 interception returns, 2 kickoff returns, 1 punt return, 1 blocked field goal return and 1 fumble return) and 1961 (2 interception returns, 2 kickoff returns, 2 blocked punt returns and 3 fumble returns). The 2007 team had eight non-offensive touchdowns (3 interception returns, 2 kickoff returns and 3 fumble returns).
The Patriots scored on defense for the sixth time in 2022 vs. Cincinnati, the most defensive touchdowns scored in 2022. The Patriots tied a team record for most defensive scores with six. They also had six in 2003 and 2007. The Patriots need on more defensive score in 2022 to establish a new team mark.
The Patriots have returned four interceptions for touchdowns so far in 2022, the most in the NFL. In addition, the Patriots four interceptions returned for a touchdown are tied with the 1997 and 2010 teams for the third-most in team history. The Patriots need one more interception returned for a touchdown to tie the team mark of five returns in a season, set in 2001 and 2003. .
The Patriots have scored a defensive touchdown in each of the last three games with a 23-yard fumble return for a touchdown by LB Raekwon McMIllan at Arizona on Dec. 12, a 16-yard interception return by DB Kyle Dugger at Las Vegas on Dec. 18 and a 69-yard interception return for a touchdown by DB Marcus Jones vs. Cincinnati on Dec. 24. The Patriots also had a three-game stretch of games with a defensive touchdown in 2004 but the team has never had a stretch of four straight games with a touchdown. The last NFL team to score in four straight weeks on defense was Tampa Bay in 2002.
The Patriots now have 50 sacks for the year, first in the AFC and second in the NFL to the 61 sacks by Philadelphia. The Patriots are averaging 3 sacks a game and are on pace to finish the year with 56 sacks.
DB Marcus Jones returned a pick 69 yards for a touchdown last week vs. Cincinnati. He will look to become the first Patriots player with a pick-six in back-to-back games and the first NFL player to do so since Green Bay's Rasul Douglas had a 33-yard return for a touchdown vs. L.A. Rams on Nov. 28, 2021 followed by a 55-yard touchdown return on Dec. 12, 2021 vs. Chicago.
Jones, who won the 2021 Paul Hornung Award as the nation's most versatile player after returning two punts and two kickoff returns for a touchdown in college in 2021, ranks second in the NFL with 900 total return yards (337 punt return yards and 563 kickoff return yards).
Jones ranks first in the NFL with a 13.0-yard punt return average and fifth in the NFL with a 24.5-yard kickoff return average.
Jones returned a punt 84 yards for a touchdown in the win against the Jets on Nov. 20. He looks to become the first Patriots player to ever return a kickoff for a touchdown and punt for a touchdown in the same season and the first NFL player to accomplish the feat since 2019 when Jamal Agnew did so for Detroit.
Jones will join Troy Brown (2001), Irving Fryar (1985) and Mike Haynes (1976) as the only Patriots players with two punt returns for a touchdown in a season if he records one in either of the last two games.
Jones, who scored on a 48-yard pass from Mac Jones vs. Buffalo on Dec. 1, looks to become the second Patriots defensive player to have more than one offensive touchdown in a season, joining LB Mike Vrabel who had two touchdown receptions in 2004, three in 2005 and two in 2007. The last defensive player with two touchdowns in a single season in the NFL was DL J.J. Watt in 2014 with Houston with three touchdown receptions.
RB Rhamondre Stevenson enters this week with 944 rushing yards and needs 56 more this week to reach 1,000 rushing yards for the first time in his career. It would be the first 1,000-yard season for New England since 2016 when LeGarrette Blount rushed for 1,161 yards and the 17th time in team history that a player has reached 1,000 yards rushing in a season.
Stevenson enters this week fourth in the NFL among running backs with 62 receptions and seventh in the NFL with 384 receiving yards.
Stevenson has a team leading 62 receptions and is on pace to finish the season with 70 receptions, which would be the fourth-most in a season for a New England running back, trailing the 87 by RB James White in 2018, the 77 by Tony Collins in 1986 and the 72 by White in 2019. New England has had a running back lead the team in receptions eight times.
Stevenson has averaged 6.0 yards per carry in three games so far in 2022 with a 6.1 average (12-73) vs. Baltimore (9/25), a 6.4 average (25-161) vs. Detroit (10/9) and a 9.1-yard average (19-172) at Las Vegas (12/18). The most games in a season for the Patriots with a 6.0-yard average is RB Carl Garrett with four games in 1969.
Stevenson leads the team in rushing attempts (196) and receptions (62). The Patriots have had a player lead the team in rushing attempts and receptions three times – Tony Collins (1987), Sam Cunningham (1977) and Mack Herron (1974).
LB Ja'Whaun Bentley has recorded 10-plus tackles in each of the last three games with 10 tackles at Arizona on Dec. 12, 10 tackles at Las Vegas on Dec. 18 and 11 tackles vs. Cincinnati on Dec. 24. He can become the first Patriots player since LB Jerod Mayo in 2012 to register 10 tackles in at least four straight games. Mayo reached at least 10 tackles in five straight games - 20 tackles vs. N.Y. Jets on Oct. 21, 10 tackles at St. Louis on Oct. 28, 13 tackles vs. Buffalo on Nov. 11, 12 tackles vs. Indianapolis on Nov. 18 and 15 tackles at N.Y. Jets on Nov. 22.
Bentley has a team-leading 106 total tackles and needs 3 tackles to set a single-season career high and surpass the 108 total tackles he had in 2021. 
LB Josh Uche has a career-high 11½ sacks, all in the last eight games. He leads the NFL in sacks since Week 8 with his 11 1/2 sacks. DL Nick Bosa of San Francisco is second with 10 1/2 sacks during that time.
Uche has two 3-sack games in 2022 with 3 sacks at Arizona on Dec. 12 and 3 sacks vs. Indianapolis on Nov. 6. Andre Tippett (three games with 3 sacks in 1985 and 1987) and Mike Vrabel (two games with 3 sacks in 2007) are the only other Patriots players with multiple 3-sack games in a season.
WR Matthew Slater has 9 special teams tackles and needs one more to reach double-digit special teams tackles for the 11th time in his career. The 10-time special teams Pro Bowler has the third-most special teams tackles in the NFL among all players since 1994 with 168, behind Larry Izzo (205) and Keith Burns (197). 
Undrafted rookie DB Brenden Schooler is leading the team with 13 total special teams tackles, including being tied for third in the NFL with 10 solo special teams tackles. He needs four more special teams tackles to set the team record for most special teams tackles by a rookie. DB Willie Andrews had 16 total special teams tackles as a rookie in 2006.
K Nick Folk enters this week ranked seventh in team history with 430 total points. He needs 13 points to move past Tony Franklin (442) into sixth place on the franchise's all-time scoring list. Rob Gronkowski is fifth in points with 482 total points. 
Folk also enters this week 4-of-5 on field goals from 50 or more yards. With one more 50-yard field goal this year he will tie the franchise record for most 50-yard field goals in a season. Folk (2021) and Stephen Gostkowski (2013) share the record for most 50-yard field goals made in a season with five. 
Folk enters this week with 59 straight field goals made under 40 yards. His last miss under 40 yards was a 31-yard field goal attempt on Oct. 12, 2017 vs. New England when he played for Tampa Bay. The NFL record for most consecutive field goals made under 40 yards is 70 by Baltimore's Justin Tucker (2016-20).
Folk is tied for third in the NFL with Daniel Carlson with 30 field goals, behind the 32 by Justin Tucker and 31 by Eddy Pineiro and is one of six NFL players with at least five seasons with 30 field goals made.
DB Kyle Dugger has two touchdowns in 2022 with a 59-yard fumble returned for a touchdown vs. Detroit on Oct. 9 and a 16-yard interception returned for a touchdown at Las Vegas on Dec. 18. With one more touchdown he can become the first New England player since 1970 with three defensive touchdowns in a single season.
DB Devin McCourty will tie Stephen Gostkowski for fifth in team history with his 204th game played as a member of the Patriots.
McCourty enters this week tied with Harrison Smith for the most interceptions among all active NFL players with 34. McCourty, Smith, Marcus Peters and Patrick Peterson are the only active players with at least 30 interceptions. The Patriots are 26-4 when McCourty has a pick in a regular season game. McCourty's 34 interceptions are third in team history to the 36 by Ty Law and Raymond Clayborn. 
McCourty's 551 return yards are third in team history. He needs five return yards to move past Clayborn for second on the all-time team list. 
• McCourty has 40 career takeaways, tied with Ty Law for third in franchise history. He needs one more to break a tie and move into sole possession of third place in team history. 
LB Matthew Judon is second in the NFL to Nick Bosa (17½) with 15½ sacks and is on pace to finish with 17½ sacks. The Patriots have never had a player lead the NFL in sacks. 
Andre Tippett is the only Patriots player that has had more sacks in a season than Judon. Tippett had 18 ½ sacks in 1984 and 16 ½ sacks in 1985.
WR Tyquan Thornton scored on a 19-yard touchdown run at Cleveland on Oct. 16, 2022. He is the sixth Patriots wide receiver to score on a touchdown run and first since Cordarrelle Patterson in 2018. If Thornton has a rushing touchdown this week he will become the first Patriots wide receiver with two rushing touchdowns in the same season and would join Darryl Stingley as the only other Patriots wide receiver with two rushing touchdowns for his Patriots career.
TELEVISION: This week's game will be broadcast by CBS and can be seen locally on WBZ-TV Channel 4. Ian Eagle will handle play-by-play duties with Charles Davis as the color analyst. Evan Washburn will work from the sidelines. The game will be produced by Mark Wolff and directed by Suzanne Smith.
LOCAL RADIO: 98.5 The Sports Hub is the flagship station for the Patriots Radio Network. A complete listing of the network's 33 stations can be found here. Play-by-play broadcaster Bob Socci will call the action along with former Patriots quarterback Scott Zolak, who will provide color analysis. The games are produced by Marc Cappello.