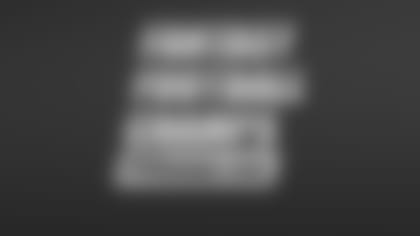 ](http://www.FFChamps.com)Before getting underway, I want to let all fellow Patriots.com readers know that if you do become a www.FFChamps.com member for next season, FFChamps will give you a Patriots.com $30 Patriots discount AND immediate access for the rest of the 2012 season so you can take advantage of FFChamps for your playoff drive with proprietary rankings, tools and one-on-one advice.
Just go to https://www.ffchamps.com/subscribe/ today! We have extended the date to kickoff of the 49ers Monday night game, December 16. As an added bonus, this will get you into our fantasy football playoff contest as well, running Wild Card Week through the Super Bowl.
I can't believe how fast this season has flown by and that Week 14 has arrived. For most fantasy football leagues, this is the start of playoffs. If you are not in the playoffs this year, take advantage of the above FFChamps membership and make sure you get ready for 2013.
As for me, it's the old Meatloaf song, "Two Out of Three Ain't Bad." I had two great seasons and one playoff missing disaster in my third league. I'm excited about my first place finish in my most competitive league, where only four teams make the playoffs starting in Week 15. For my division championship I'm in with my son and we're on to the playoffs this week, led by our own Tom Brady vs. what will be a tough matchup in Houston (more on this below). It took a 100-yard game from Victor Cruz late into the night Monday to get us that playoff spot.
I'm already envisioning the Bryce Brown/LeSean McCoy dilemma. Assuming you followed FFChamps' Commandment No. 7: Thou Must Draft Key Players' Backups, and took care of getting your key players handcuffs early on, you had the benefit, as I did, of Bryce Brown single-handedly winning you Week 12 and Week 13, amassing 357 yards and four touchdowns.
Just as Brown has exploded onto the fantasy football scene, Shady McCoy is likely to return from his concussion. The Eagles have been the top disappointment for the second year in a row and are playing for a lame duck head coach. At times, they appear to have quit. Brown has been a bright spot, and as a rookie, clearly motivated to play for himself if nothing else.
McCoy has been a victim of Mike Vick, Andy Reid and the entire Eagles mess all season. In his absence, while Brown has been fantasy football brilliant, he has also fumbled four times in two weeks, with three of these being turnovers. If McCoy comes back, the decision whether to play Brown or McCoy is going to be a tough one.
The FFChamps' rule and Commandment No. 10 is: Thou Shall Start Your Studs. McCoy was moved to our borderline studs list Week 9 so he is, well, a borderline stud, coming off a concussion. In one of my leagues, Week 14 is a regular week since only four teams make the playoffs. This gives me a chance to observe as I already wrapped up my division.
However, in my other league, and likely in many of yours, this is one and done time. It is a risky call but if I have to decide in Week 14 between Brown and McCoy, I am going with Brown. Please check FFChamps.com's Game Day Live on Sunday and next week in this column for an updated opinion on what we at FFChamps would do with Brown and McCoy this week and for Week 15. Somehow I believe the Eagles will mess it up, as they always do.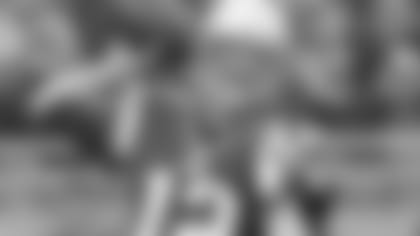 There is no better quarterback to have in the NFL and in fantasy football this year and every year than Tom Brady. He is a perennial top 3 and an FFChamps stud. Yes, he put up a dud in Week 13, one that cost many people their playoffs. It happens. And, yes, he is without his best TD option, Rob Gronkowski until further notice. To make matters more troubling, he has lost the surging wideout Julian Edelman for the season. This leaves Brady with Wes Welker, Aaron Hernandez, and a choice of the returning Donte Stallworth -- who did not do much a few years younger in his first audition with Brady -- or superstar special team player Matthew Slater.
This week, the Patriots and Brady play the powerhouse Houston defense, and then get to follow that up with the NFL's best defense, the San Francisco 49ers. I have urged everyone to pay close attention to FFChamps.com Strength of Schedule tool for weeks and have specifically mentioned the Patriots, even before the injuries.
I actually believe that the Patriots running game, specifically Stevan Ridley, matches up well vs. the Houston defense, size-wise, something we have discussed at www.FootballNation.com all week. A focus on the running game is not great news for teams relying on Brady in their fantasy football playoffs. I have Brady on one of my two playoff teams and yes, I am concerned. However, Brady is a stud and if healthy, we always start our studs, for better or worse. Unless your backup is RG3 or someone similar, and they have an FFChamps favorable strength of schedule matchup, play Brady.
Last week, Rams kicker Greg Zuerlein and Buccaneers kicker Connor Barth single-handedly won many people their fantasy football games. Zuerlein and Barth each nailed two 50-yard-plus field goals, worth bonus points in most leagues. In fantasy football drafts, kickers are the final players taken, as there is a belief that they are one in the same.
At draft time in August or early September, that may be the case but in playoff time, it is far from it. First, know your scoring system and find out if kickers get rewarded for distance. Second, pay attention to the kicker's offense -- six TDs and six extra points will not make a huge difference in your scoring but a 50-yard field goal can win you a playoff week.
If your kicker is on an offense with a strong red zone conversion rate, he will get fewer opportunities. The ideal kicker is on a good offense with a quarterback that has trouble punching it in, like the Rams.
Third, pay attention to the weather on game day. If it is inclement weather, which could be strong winds, snow, rain or extreme cold, you may want to consider a different kicking option. If your kicker is playing in a dome that week, you need to be aware of that as it eliminates the weather concern. In Weeks 14-16, the kicker you play matters. Pay attention to the above factors before deciding who to start.
For weeks I have been saying that Denver has a great offense and a great strength of schedule indicator. Peyton Manning, Demaryius Thomas Eric Decker, and Jacob Tamme are all strong plays. The Denver running backs situation is a tad more unclear. We loved Willis McGahee all season long until his season ending injury. In Week 12, Ronnie Hillman was supposed to be the starter and primary running back, and they pulled a sneak attack and gave Knowshon Moreno the ball 20 times.
Moreno had a decent Week 13 and Hillman only saw a few touches. Lance Ball also was on the field for a few plays. If you were relying on McGahee and properly handcuffed him with Moreno and Hillman, you must be pulling your hair out over which player to start knowing it could backfire.
Tough call but I would still ride Moreno this week. As to the Eagles, please check back next week in this column for an updated opinion on what we at FFChamps would do Week 15.
!I hope you paid attention to the week in, week out reminder that Carolina had a great strength of schedule from Week 11 onward. Cam Newton has exploded vs. these porous defenses and has brought Steve Smith and Greg Olsen along for the ride, each with long touchdowns in Week 13. Carolina plays Atlanta this week, a slight strength of schedule hiccup, before ending with San Diego and Oakland, both very favorable matchups, in Weeks 15-16.
Here are a few more strength of schedule pointers that are either refreshers or worth noting.
The Colts continue to perform vs. a weak schedule, with Tennessee this week and Kansas City in Week 16. This bodes well for Donnie Avery, who had a big game last weekend and is still available on many waiver wires, as well as rookie deep threat T.Y. Hilton, a speedster who can put up double digit fantasy numbers with one play.
Earlier in the season, we noted that the Bears had a tough strength of schedule for fantasy football playoff weeks but now our strength of schedule tool has that less daunting, as the Vikings' and Packers' defenses have slipped. The Bengals offense with A.J. Green has the top fantasy football wide receiver in points so far in 2012 and a surging BenJarvis Green-Ellis but a tough matchup vs. Dallas this week and at Pittsburgh Super Bowl Week 16.
This week's five players I'd love to have:
Dez Bryant, who has been a beast the past few weeks and is clearly the Cowboys' No. 1 wideout. On one of my teams, he is my No. 3 receiver with A.J. Green and Victor Cruz. I love that trio.
Pierre Garcon, who, if he remains healthy has emerged as RG3's top target and threat and is a game-breaker.
Victor Cruz, who has not replicated his rookie 2011 season but is still the best receiver Eli Manning throws to as a deep threat and prime red zone target.
Oft-injured Jermichael Finley, who has had a disappointing season but last week had seven targets that resulted in six receptions for 60 yards for the Packers. The club is likely without Jordy Nelson this week, hence magnifying the need for Finley.
Trent Richardson, who plays a weak Kansas City defense this week and is the focal point of the Browns offense.
This week's five players I am worried about:
Frank Gore, who is having a great season on a great team and, with Kendall Hunter out for the year, is the man in San Francisco. However, with Hunter out and Gore having a tendency to wear down, it is possible that Brandon Jacobs sees the ball more inside the 5-yard line, stealing some TDs from Gore.
Calvin Johnson and Mikel Leshoure only because Detroit looked like a defeated, disappointed team as they blew their second straight game, losing to the Colts on the final play last Sunday. Megatron and Leshoure have been absolute studs, and in Megatron's case, carried my team, but I just don't like the vibe in Detroit right now and hope they don't pack it in, especially with a brutal game at Green Bay this weekend.
Wes Welker, who is truly all the opposing defenses have left to worry about. He is a stud, so you definitely still play him but he is likely to be double-teamed and plays Houston and San Francisco back to back.
Antonio Gates, who continues a disappointing year on the other most disappointing team with a coach who will be fired. Pittsburgh has only allowed one TD to a tight end in the past eight games.
Remember to become a www.FFChamps.com member for next season by December 16th and get the rest of this year and the Patriots.com discount at https://www.ffchamps.com/subscribe/, and to tweet us your questions @FFChamps or visit www.ffchamps.com for around the clock rankings, strategy, and one on one advice, all the way through your Fantasy Football Championship. FFChamps.com: Extraordinary Results for Fantasy Football Dominance.