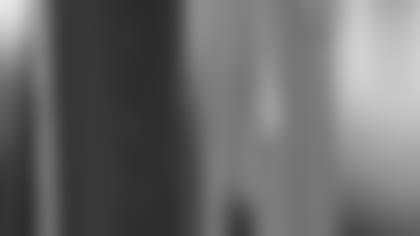 ]()
            Patriots defensive coordinator Romeo Crennel is on the San Francisco 49ers list of candidates for the team's vacant head coaching position. New England confirmed late Tuesday that the organization had given the 49ers permission to talk to Crennel about the opening.  

"As a key contributor to championship-level football at several organizations, Romeo Crennel is an extremely deserving candidate for this opportunity," Patriots Head Coach Bill Belichick said Tuesday. "He has our full support."
Crennel has been in charge of the defense in New England for the last two seasons and received a great deal of credit, along with Belichick, for the schemes the team used in its Super Bowl run a year ago. Crennel has spent the last 22 seasons on the sidelines in the NFL with the Giants, Jets, Browns and Patriots. Before joining the Patriots in 2001, Crennel had been the defensive coordinator with the 2000 Cleveland Browns.
According to ESPN.com, San Francisco general manager Terry Donahue intends to interview approximately six candidates over the next two weeks to replace Steve Mariucci. Reportedly, other possible replacements include 49ers defensive coordinator Jim Mora Jr., Eagles offensive coordinator Brad Childress, Eagles defensive coordinator Jim Johnson, Jets defensive coordinator Ted Cottrell and former Vikings head coach Dennis Green.
By interviewing candidates such as Crennel, Cottrell and Green, all of whom are African American, the 49erd would also be following a diversity program the NFL announced on Dec. 20. The program came together as part of the recommendations of the NFL Committee on Workplace Diversity to promote diversity in the head coaching and front office ranks. One of the Committee's recommendations was "a commitment to interview minority head coaching candidates." In a conference call among NFL owners to review the Committee's recommendations the owners "strongly agreed on the principle that any club seeking to hire a head coach will interview one or more minority applicants for the position.