With free agency set to open on March 18th at 4pm, the Patriots will jump into the market and begin filling out their roster holes. While Tom Brady will garner most of the attention, there are plenty of other spots that will require the team's attention.
Without a ton of cap space to work with, the team will continue using their tried and true method of finding mid-to-low range veteran value.
Here's a collection of seven potential free agent fits to keep an eye on at positions of need for the Patriots.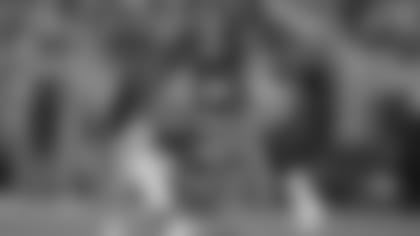 Will Parks - Safety - Denver Broncos
Parks is a versatile defensive back with good size who played 52 percent of the defensive snaps and 20 percent of the special teams snaps for the Broncos last season. Parks has played all over the defense including taking slot corner snaps from former Patriot Duke Dawson, both strong and free safety, and was a valuable piece of the Denver defense.
With the Broncos likely focusing on retaining Justin Simmons and Kareem Jackson, Parks could be the casualty of the group. Parks was also known for being a "glue guy and a locker room favorite."
Piece all this together, along with the Patriots potential need at safety, and Parks could be an ideal reinforcement for the back end of the defense.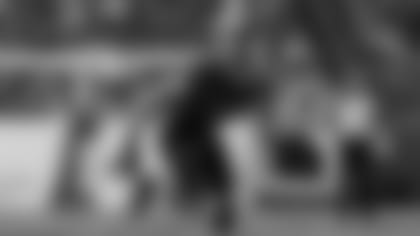 Carl Nassib - Outside Linebacker - Tampa Bay Buccaneers
Carl Nassib was voted captain in Tampa this past season and has the kind of personality that would mesh well in New England. Known for a tireless work ethic and a great practice attitude to go with a love of the game, Nassib emerged primarily as a left outside linebacker and could be a fit to replace Kyle Van Noy. He has ideal size and athleticism to play on the edge.
Nassib has 12.5 sacks in the last two seasons and is coming off career highs in tackles. With Shaq Barrett's emergence, Nassib could find himself looking for a new team and the Patriots have a need for a player like him both on and off the field.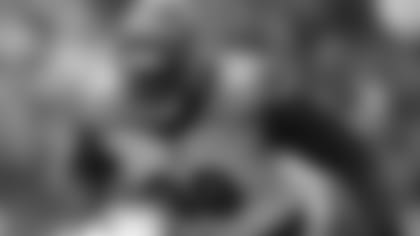 Andrew Billings - Nose Tackle - Cincinnati Bengals
With Danny Shelton hitting free agency, the Patriots could have a need for a nose tackle and Billings could fit the bill. He played 61 percent of the Bengals defensive snaps and would be an effective interior two-gapper that the Patriots often employ on early downs.
While bringing back Shelton remains a possibility, Billings would be likely be a cheaper option and has been extremely durable over the last three seasons. Having just turned 25, he still has his best football ahead of him and could help reinforce a defense that had season-ending problems against the run.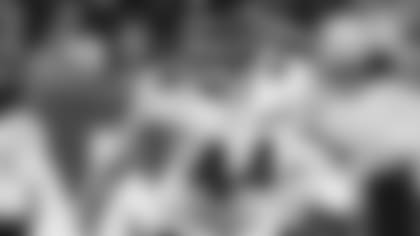 Nick Kwiatkowski - Inside Linebacker - Chicago Bears
Kwiatkowski emerged as a starting linebacker in Chicago this year but the cash-strapped Bears might be unable to retain and develop the 26-year-old. An active middle linebacker with good range, he's just the kind of athletic boost the Patriots defense could use at their second level. He also played 61 percent of the Bears special teams snaps, another feather in his cap as a New England fit.
"He's like our little hidden gem, our utility guy, and whenever we need him, whenever his number is called, he's always ready," Bears cornerback Prince Amukamara said. "He's one of the smartest guys on the defense."
With Elandon Roberts hitting free agency, Kwiatkowski could be a replacement of Roberts' special teams snaps while giving the team a more effective passing down option at inside linebacker.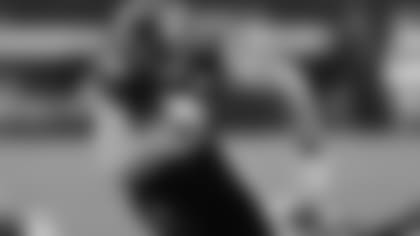 Nick Vannett - Tight End - Pittsburgh Steelers
Vannett was traded from the Seahawks to the Steelers last year, eventually emerging as Pittsburgh's top tight end due to injuries. He had 29 catches in 2018, including three touchdowns, and 22 in 2019. He has good size (6'6", 261) to step into "Y" tight end duties for the Pats.
While he wouldn't be the next Rob Gronkowski, Vannett would give the Patriots another veteran option at tight end, and one with more gas left in the tank than Ben Watson had last season. New England should still have their eyes open for a receiving tight end in the draft, but acquiring Vannett would give them a baseline of competent NFL tight ends to compete in training camp.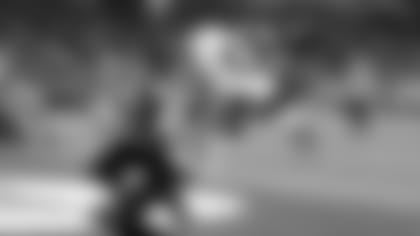 Tajae Sharpe - Wide Receiver - Tennessee Titans
The Patriots saw plenty of the former UMass standout Sharpe this past season, when he set career highs in receiving touchdowns (four) and yards-per-catch (13.2). He's been a productive three year player, having missed his second season due to a foot injury, with good size (6'2", 194) and it's a good bet the Pats had their eye on him during joint practices this summer.
Sharpe is likely to be the odd man out due to the Titans strong receiver depth chart and significant free agents elsewhere on the roster. The just-turned-25-year-old would give the Patriots an experienced and versatile receiver at an affordable price who could step right in to a significant role.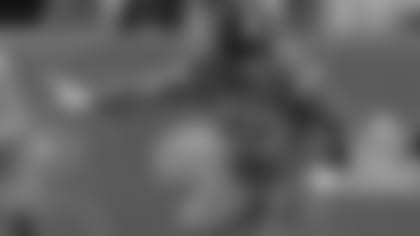 Connor McGovern - Interior OL - Denver Broncos
A versatile interior offensive lineman, McGovern has started 31 games over the last two seasons at center and right guard. He also played all five offensive line spots in college a Missouri, where he also broke plenty of weight room records, like a 690-pound squat and putting 225 pounds up 33 times at the 2017 scouting combine.
With uncertainty at guard and center, including depth, McGovern would give the Patriots some protection against potential departures of Joe Thuney and Ted Karras, any setbacks for David Andrews during his recovery, as well as insurance in case young interior players like Hjalte Froholdt or restricted free agent Jermaine Eluemanor don't develop.