The NFL is calling this Sunday's first ever global streaming of a live game "a test."  It's a historic one that the league and partner Yahoo need to score high on with an international audience watching to make a good first impression.
With that in mind, I've asked a hardcore NFL fan in France, Ludovic Boisseau, who watches games streamed live as part of the league's GamePass service (the international edition) to share his keys to victory for the event Sunday – and for live game streaming beyond.
Boisseau is not your average NFL fan as he's six time zones ahead of EDT. He attended his first game on U.S. soil when the New England Patriots beat the Denver Broncos at Gillette Stadium last season. This season he'll be attending the Patriots-Giants game at the Meadowlands next month with his brother and other relatives.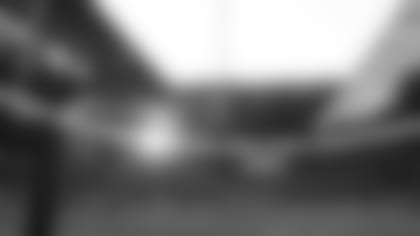 For those that don't follow streaming of live sport contests, streaming is anything but new as CBS Sports has been doing it with March Madness and Akamai starting at the turn of the century. Major League Baseball has been offering it for years. The NFL has been doing it outside North America with the international version of its GamePass service.
To say NFL fans have been clamoring for live games on the web is the understatement of the decade. Most hate having to pay for rising-price cable TV packages just to get all the live NFL coverage they seek. Some have abandoned pay-TV and use antennas to bring in games from broadcast TV networks, but they miss out on much such as NFL Network, the addictive NFL RedZone channel and Monday Night Football.
Nothing got NFL fans' attention the way Commissioner **Goodell's announcement** in January that the league would stream a game live over the Internet this regular season did. Yahoo landed what non-Yahoo sources report is a $20 million deal to stream the Buffalo-Jacksonville game from London at 9:30 A.M. Sunday, free of charge and without authentication from a special website - and from Yahoo apps and services.
So how can the league and Yahoo make a good first impression Sunday – and extend that forward with future live game streams?
Ludovic's Keys to Victory
Note-I've tried to avoid paraphrasing so that nothing gets lost in translation, literally.
Viewing Quality: "Provide a level of bandwidth so that fans that watch won't think games on the Internet are (junk) and are disappointed," began Boisseau.
Based on his experiences he estimates bandwidth can vary from 400 kilobits to about 4.6 megabits depending on the number of people watching. "To have a very good experience and even to put it on a TV through a Google app or another device it's better to be able to have 3 megabits," he added. "It's still ok to watch on an iPad between 1 and 3 megabits."
Boisseau continues: "But to be honest, at less than 1 megabit, the picture quality is poor and following the game is really difficult. This could be disappointing for a first experience. Streaming below 400 kilobits is cut up and not viewable."
Live Plus: "Allow everyone to be able to use time-shifting options that enable viewers who arrive a bit late to watch (from the beginning) or to watch the game later and skip ads," he recommended.
Speak My Language: "Let viewers select the game cast in English, Spanish or in other languages, like GamePass does."
Leverage GamePass: Provide the same stats and detailed action from GamePass in the NFL-Yahoo live streamed game.
Know your Players: "What's still a bit frustrating for big fans watching any game on TV or the Internet is knowing who is on the field for each play,: Boisseau said. "Substitutions are made fast. It would be fabulous if I could push a button and see immediately who is on the field."
"I'd like to know how who is rotating on the offensive line, for example, as well is who's playing snaps on defense. Watching the view from the sideline doesn't let you see jersey numbers."
Multiple Games: "One big advantage of GamePass that won't be available Sunday is the ability to watch multiple games at the same time and to switch from one to another," said Boisseau thinking ahead. "This would be attractive to me during ad breaks when I know I have about two minutes to switch to another interesting game. This would be especially useful during the early (1 PM EDT) games."
Clearly, Boisseau likes much of what he and those outside the U.S. get with GamePass and would like to see whatever comes from the NFL-Yahoo streaming test include popular features from the service as well as some basic enhancements.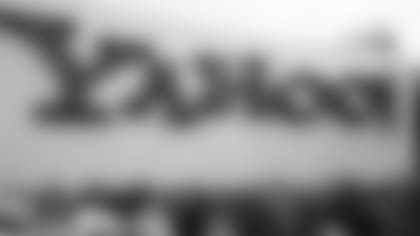 For those unaware of the Sunday live game stream or who need their memory refreshed, let's recap the NFL-Yahoo undertaking.
The NFL said it chose Yahoo because of its international reach, ability to deliver game video across multiple platforms and its advertising capabilities.
Yahoo will stream the game from London Sunday at 9:30 AM EDT. (It will still be available on broadcast TV in the Buffalo and Jacksonville local markets). The stream is free of charge and doesn't require any authentication. The stream will, however, include ads sold by Yahoo, not the NFL.
Fans can tune in from their phone, tablet, connected TV and desktop. Yahoo's **landing page** provides additional information as well.
It can be viewed at a special website https://nflstream.yahoo.com  or using the latest version of Yahoo apps including Yahoo Sports, Yahoo, Yahoo Fantasy Sorts, Tumblr and Yahoo Screen. The following connected devices are also supported Apple TV, Chromecast, Roku, Amazon Fire TV, Xbox One and 360, Samsung, Vizio P series and TiVo units.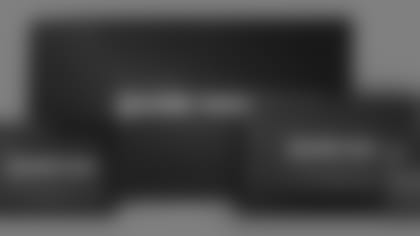 But how is the league connecting with far-flung football fans like Boisseau and his brother, who's a Raiders fan?
Today, the answer is NFL GamePass.  It offers the ability to watch the games live online, or in their entirety or in condensed mode after they have ended way back in the states. There's also a live audio feature for those who can get by by listening to live contests. A cool feature enables games downloads so fans can watch at their leisure.
Boisseau says he pays $249 per full season (including playoff and preseason games for all teams) for GamePass.  You can be sure he's tracking the league's streaming efforts But for now, the NFL service is his lifeline.
"The GamePass tool is already very well developed and satisfies me. The NFL has already made a big effort for us fans in foreign countries so we can watch games in good conditions," Boisseau said. "The quality of images and sound, both with condensed or broadcast options is amazing. The NFL is at the top for that. I do not know any other sport with such an excellent streaming tool."
The NFL has admitted that the goal of taking to the Internet in a global manner is to extend the reach of its product far beyond what is available from its longtime business partner U.S. TV broadcasters (NBC, CBS, ABC and Fox).
With the international version of its GamePass service already providing streaming of live games all season, could it be too long before the league finds a way to bring that capability to the states?
To accomplish this tallest of tasks, the NFL will have to proceed with caution as a U.S. live game streaming plan is seen as a threat to U.S. TV broadcasters whom have carried the NFL for decades, largely without any significant competition. Don't forget "cable TV" service providers that need live pro sports like the NFL to retain customers.
At the same time, many U.S. fans are sick and tired of having to pay for an expensive pay-TV programming package to watch the NFL live.
This Sunday's NFL-Yahoo event (and aftermath) should provide greater clarity on the road ahead for the league's over-the-top ambitions.
Tune in Sunday. Give us your grade for the event.
Bob Wallace is a technology journalist with over 30 years of experience explaining how new services, apps, consumer electronic devices and video sources are reshaping the world of communications as we know it. Wallace has specific expertise in explaining how and why advances in technology, media and entertainment redefine the way football fans interact with the league, teams, players and each other. He's the Founder of Fast Forward Thinking LLC. **