...The first of Blount's four rushing TDs was as easy as they come, thanks to great up-front blocks by fullback James Develin and wide receiver Matthew Slater, who'd lined up essentially as a tight end in New England's goal-line package. Slater and TE Michael Hoomanawanui were lined up in obvious run stances to the left of left tackle Nate Solder. Hooman and Solder swallowed up their defenders while Slater kicked out safety LaRon Landry. This formed a nice alley for Develin to sweep through. When he did, he occupied to Colts defenders, and Blount simply rode Develin's back into the end zone. Blount also shed a would-be tackler along the way.
...The Patriots are getting very adept at running legal pick plays in the passing game. Case in point, RB Shane Vereen's 3rd-down pickup that gained 13 yards and a 1st down. Hooman and Vereen were lined up wide left at the snap, with Vereen on the inside. Hooman ran his route directly toward Vereen's defender, which brought Hooman's defender along with him and created a log-jam that gave Vereen space to cut underneath and collect Tom Brady's pass, turn upfield, and get the five yards for the 1st, along with 8 more. Very precise route-running by both Hooman and Vereen.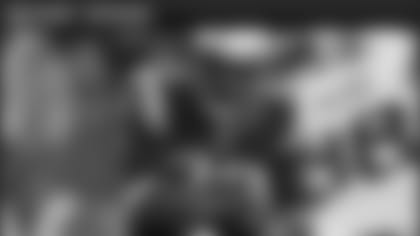 ](http://www.pjtra.com/t/R0BKSkdIREBKSElGRUBISEtERw)...Blount's second TD was also a left-side run. This time, though, Hooman was the wide guy in the 2-TE set, with Matthew Mulligan next to Solder. All three, plus left guard Logan Mankins, created a nice wall for Blount as the pile moved further left at the snap. At the goal line, Solder and Mankins turned their defenders in to the right, while Hooman and Mulligan kicked their guys out to the left to open a hole for Blount, who went untouched into the end zone.
...The running game's effectiveness certainly helped keep the defense honest, but credit the o-line with doing a nice job protecting Brady when he dropped back to pass. One exception was a 3rd-down sack on the third possession. OLB Erik Walden beat RT Marcus Cannon with a nice speed rush. Actually, he ran past Brady, but still got by Cannon. Brady sensed this and knew that Walden was bearing down on him from behind, while DT Jeris Pendleton was driving Solder back into Brady from the front at the same time. With those vice grips clamping down, Brady gave himself up before getting walloped.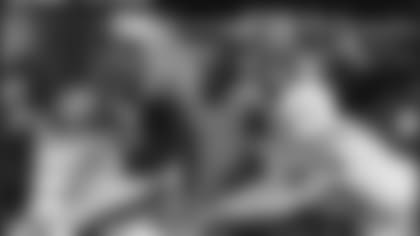 ](http://www.pjtra.com/t/R0BKSkdIREBKSElGRUBISEtERw)...Alfonzo Dennard had a great first quarter. His INT started things off, but he was solid in coverage overall, even on the touchdown he surrendered to LaVon Brazill. Dennard was step-for-step with the receiver. Couldn't have asked for tighter coverage, in fact, but QB Andrew Luck threw a perfect pass over Dennard's head. Can't fault the corner on that play.
...DEs Chandler Jones and Rob Ninkovich got the better of Indy's tackles for much of the quarter. Though they didn't sack Luck, they were able to collapse the pocket several times and make Luck uncomfortable.
...Rookie LB Jamie Collins gave up a 3rd-down completion to TE Colby Fleener on Indy's first scoring drive, which help keep that possession going, but he came back later with a great downfield play to knock a pass away from Fleener along the Colts sideline. It was a great display of athleticism by Collins on another 3rd down to force a punt.
...CB Aqib Talib was shadowing the Colts' top receiver, T.Y. Hilton, from the get-go.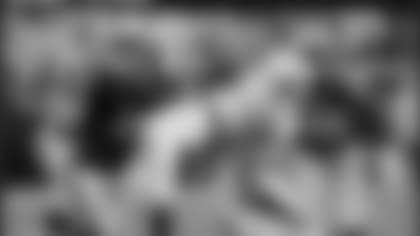 ](http://www.pjtra.com/t/R0BKSkdIREBKSElGRUBISEtERw)...Dennard's solid play continued in the 2nd. He nearly came down with a second INT deep downfield, but safety Devin McCourty, like an invading centerfielder, tried to play the ball at the same time, without recognizing that Dennard had better position on the ball. Tough to blame either for being aggressive and wanting to make the play, but as the safety, McCourty could've been more aware of his surroundings and given way to Dennard. The pass fell incomplete as the teammates inadvertently prevented one another from holding onto the ball.
...Sealver Siliga is getting better each week. The young D-tackle is playing with more and more confidence, both against the run and in getting pressure up the middle on opposing QBs.
...LB Dont'a Hightower has been playing much better of late, and with the loss of Brandon Spikes to IR, he stepped up and had one of his best games against Indy. His heads-up interception was more a product of the intended receiver not holding onto the ball, but even if he had, Hightower was right there with him and would have easily taken him down for only a short gain.
...The o-line continued dominating the Colts' front line on running plays. New England was just the more physical group and was executing its blocking assignments very well.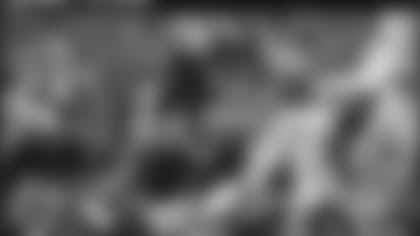 ](http://www.pjtra.com/t/R0BKSkdIREBKSElGRUBISEtERw)...Blount's third TD was designed almost identically like his first. Same formation and goal-line personnel grouping (Slater, Hooman, Develin). Blount initially followed Develin to the left, but the Colts did a better job this time plugging up the opening, so, Blount changed course. He saw that Mankins and C Ryan Wendell had pancaked their defenders, creating a low wall in the middle. Blount cut his run to the left short and catapulted himself over Mankins, Wendell, and the Colts defenders and into the end zone. A great example of Blount's instincts taking over.
...Punter Ryan Allen could have avoided injuring his shoulder on the botched snap/safety had he just kicked the ball soccer-style out of the back of the end zone. He picked up the ball down near the goal line after it sailed high over his head and was trying, it seemed, to get off a pass or a lateral to Tavon Wilson, who was to his left, but the Colts coverage team knocked to ball loose before Allen's arm went forward. It was a risky (and bad) decision to begin with, compounded by the fact that Allen sustained an injury on the play, putting his playoff availability in jeopardy. He punted on the ensuing free kick, but then left the game for good right afterward.
...Julian Edelman was spectacular catching the football. He made a couple of great grabs with a defender clinging to his back, one of which gained 13 on a 3rd-and-10.
...Vereen once again had trouble holding onto an easy pass that Brady floated to him on an out-and-up pattern along the Patriots sideline. He's struggled all season with these kinds of over-the-shoulder floater passes, and this time was no different. The ball hit him square in the hands, but he couldn't hold on. Had he, the play would easily have picked up a 1st down. Instead, New England punted to end the half.
3rd and 4th Quarter – Offense
…Danny Amendola's 53-yard reception on the second possession of the second half was a direct result of the success of the running game and excellent play-action faking by Brady. The play was designed to fake a stretch run to the right, which the o-line, Blount, and Brady executed flawlessly. This caused Landry to bite hard from his safety position, leaving a gaping hole in the deep middle of the Indy defense. CB Darius Butler wasn't as aggressive with Amendola at the line of scrimmage, thinking he had Landry's safety help over the top. But when Landry wasn't there and Butler played off a bit, Amendola had nothing but green grass in front of him. Easy pitch-and-catch for Brady and his receiver.
…A couple plays later, Brady – not the most nimble QB ever – did a great job eluding a stunt by the Colts. DE/OLB Robert Mathis looped inside behind Pendleton and nearly got to Brady, but the QB recognized what was happening in front of him and deftly sidestepped the rush. Meanwhile, Edelman saw this unfolding and cut off his crossing route to sit down in a hole in the defense. Brady hit him for the 1st down to continue what wound up being another scoring drive. RT Marcus Cannon may have gotten away with a hold on the Pendleton, but no flag was thrown.
…Mathis almost got Brady again two plays later when he speed-rushed Hooman. The TE never got good leverage on Mathis, who got to Brady's legs, but the QB threw the ball away for an incompletion, avoiding the sack.
…The PI that Edelman drew against CB Josh Gordy looked like it might have been a bad call when I saw it live, because the ball was badly underthrown by Brady, but the film shows Gordy grabbing at Edelman the whole time they raced downfield. Edelman certainly sold it, too. Could've gone either way, but the official must've been watching Gordy's hands more than the ball, and it looked like Edelman may have been trying to stop his route short to adjust to the ball. Understandable, then, why the flag was thrown.
…RB Stevan Ridley got in the end zone in the 3rd thanks to a good second effort on his part. The play was designed to go right, which it did, but the Colts defense was able to break through momentarily. Ridley was hit short of the goal line, but he kept his feet moving, the defender couldn't hold on, and Ridley dove over a pile of Colts to break the goal line.
…The ensuing 2-point conversion was a similar play, only to the left. In fact, it looked a lot like Blount's second run, with Hooman and Mulligan as the two TEs, who did their job on the kickout blocks. Ridley followed Solder and Mankins, however, rather than bounce to the hole that was created to his left. He hit his o-line in the back, but continued to push forward over the goal line. Might've been easier to cut to the hole, but the result was the same.
…New England ran well overall, but got stuffed on a 3rd-and-less-than-a-yard on a handoff to Develin. He would've gotten the 1st were it not for a great read by Landry, who beat Develin to the line of scrimmage and drove him back.
…Blount's final TD run, in the 4th quarter, was a thing of blocking beauty. Mankins pulled from the left guard spot to provide a nice seal block to Blount's right. Hooman, also lined up on the right, made another great block next to Mankins. In addition, Cannon, who initially blocked down to the inside, left his man to offer the last key block in the Mankins-Hooman chain. This created a gaping hole at the line of scrimmage for Blount, who was going to run around Mankins at first, but saw the hole, and cut into it. Great blocking and superb vision by Blount. He went untouched the remaining 73 yards for the score.
…Ridley's second TD run, in the 4th, was a mirror image of the first Blount one, with Slater and Hooman as the two TEs, but on the right side this time. Develin led the way and Ridley followed him to the right side, diving over the goal line. New England's short-yardage package was at its best against Indy.
3rd and 4th Quarter –Defense
…Jones should've had a sack of Luck early in the 3rd after a nice inside rush move he executed. Jones had a clear shot at Luck, but the QB sidestepped him at the last moment and Jones ran right by him. Luck got a pass off, but the rush by Jones did its job. The pass fell short and incomplete.
…Ninko and Jones almost combined for another would-be sack on the next play with great individual efforts 1-on-1 with their blockers. The Patriots were in their 2-DE look, a popular one earlier this season, with Jones playing tackle. Ninko lined up next to him on the left side of the defense. Ninko's pressure forced Luck to step up in the pocket and nearly into the hands of Jones. However, Luck got an amazing pass off at the last second, off his front foot, for a 40-yard completion to Hilton. It was also one of Talib's rare bad plays in the game. It appeared that Talib was looking at the Ninko-Jones pressure and may have assumed for a split-second that Luck was being sacked. This hesitation gave Hilton the opportunity to run past Talib and get the necessary separation to make the diving catch.
…Collins had another nice pass defense against Fleener in the end zone. He was in Fleener's face when the tight end jumped, early it seemed, for a jump-ball pass by Luck. Fleener screamed for a PI flag, because Collins had his arms out, but the official on the spot saw that Fleener jumped early and kept the flag tucked. Another big play by Collins on a 3rd down.
…New England was in a zone D when Hilton picked up another long pass (Talib not on him that time) in the 3rd quarter. Safety Steve Gregory didn't do a good enough job of staying with Hilton down field.
…The very next play, also a Patriots zone, saw Brazill run a skinny post pattern against a trailing McCourty. Brazill got no bump by a defender at the line of scrimmage, giving him a clean route to run. McCourty's slow reaction allowed Brazill to get behind him and haul in the easy lob pass from Luck.
…Collins finally got a sack of Luck late in the 3rd. He came from the inside on an all-out blitz and was undercut in the backfield by RB Donald Brown. But Collins' speed allowed him to continue diving forward and into Luck's midsection for the takedown. On the previous series, Collins also made a nice tackle-for-loss while being knocked to the ground. Eye-popping athleticism from the rookie.
…Rookie DT Joe Vellano was credited with a sack of Luck early in the 4th, but in fact, he got away with a blatant tripping penalty that wasn't called. He actually made a great bull-rush to drive his blocker into the backfield, but when Luck scrambled away, Vellano stuck his left leg out and took Luck down. No flag, however.
…Collins' INT was another tremendous athletic effort. He was covering Fleener again and dropped back with perfect technique in pass coverage. Fleener actually got behind Collins on his deep in-patter, but Collins wheeled around in time to get in front of Luck's pass before it arrived at Fleener. The capper to what was a career day, to say the least, for Collins.
…Dennard finally got a second INT on Luck at the very end of the game. It was a poorly underthrown pass by Luck down the sideline and Dennard made a good sight adjustment to stop short before the receiver could to make the play.