The Patriots are making a habit in 2013 of playing roller-coaster-style games, with momentum swings and lead changes having become the norm almost every week.
A closer inspection of the game film reveals the details of how they came from behind to beat the Miami Dolphins on the last Sunday of October:
1st Quarter – Defense
...Whiffed blocks by the Dolphins helped the Patriots get back-to-back tackles-for-loss on the opening series. The Patriots' front seven also did a nice job of shedding blockers to limit the Dolphins' rushing attack in the first quarter.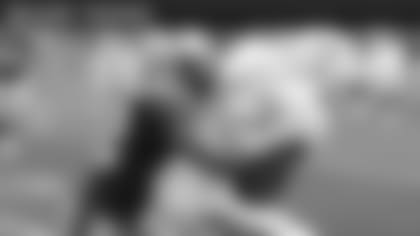 ](http://www.pjatr.com/t/RUBKRExHSUBKSElGRUBISEtERw) ...Safety Devin McCourty was matched up 1-on-1 quite a bit with fullback/TE Charles Clay, who caught 3 passes for 20 yards in the opening stanza. McCourty's coverage was fairly tight, but Clay was getting good position and QB Ryan Tannehill was putting the ball right were Clay could get it and McCourty couldn't.
...On Tannehill's touchdown pass to Brandon Gibson, cornerback Marquice Cole, playing the third/slot position, simply over-pursued Gibson to the right corner of the end zone. Gibson stopped and worked his way back to the middle of the field, but Cole slipped while trying to break because he was moving too fast. That left Gibson wide open for Tannehill and an easy throw for the score.
...Overall, a solid job of pass coverage and run-stuffing by New England's defense at the start.
1st Quarter – Offense
...Tom Brady's first pass of the game was an interception, his sixth in eight games (he had 8 all of last season). Tight end Rob Gronkowski was the intended target and was open, but Brady – as he's done far too frequently in 2013 – threw behind Gronk, allowing cornerback Dimitri Patterson time to step in front of the pass and pick it off. Just a poor throw by the QB.
](http://www.pjatr.com/t/RUBKRExHSUBKSElGRUBISEtERw) ...Brady had no choice but to throw away a deep ball to Gronk on the next series. It was 3rd down, and Gronk was streaking down the left sideline, but was double-covered.
...Left guard/co-captain Logan Mankins wasn't at his best early on. He wasn't getting a good push off the line and this allowed his man to sneak through and make plays in stuffing the run. He also looked slow moving around and got lost in the wash several times.
...Gronk's abilities as a run blocker should not be underappreciated. He makes a clear difference in this regard when he's on the field, evidenced by a nice block he threw on Brandon Bolden's 8-yard scamper to the left at the end of the quarter.
2nd Quarter – Offense
...Mankins' woes continued into the 2nd, when he was beaten badly by d-tackle Jared Odrick on the first play. Odrick tossed Mankins aside with a nice move and bore down on Brady for a 3rd-down sack that forced a Patriots punt.
...Stevan Ridley saw his first action of the game on the lone full series of the quarter for New England. His vision, quickness, and decisiveness hitting the holes were very effective in helping boost what had been a lackluster rushing attack.
...Listening to the replay of Sebastian Vollmer's injury, you could hear him scream loudly as d-tackle Randy Starks rolled onto the back of his right leg. It didn't look like a terribly hard landing, but more just a matter of Starks' massive weight striking Vollmer's leg at the proper angle to do severe damage. No word yet on what exactly he sustained, but it had all the hallmarks of a broken bone.
...Marcus Cannon came on in relief of Vollmer. As has been the case with the third-year man, he struggled. On a critical 3rd-and-2 at the Miami 15, Cannon completely whiffed on his man, who shot into the backfield, causing a pulling Mankins to trip and impede the progress of Bolden. New England was forced to kick a field goal.
...Mankins seemed to improve as the quarter wore on. He was driving better, getting leverage on defenders, and moved with a lot more speed and power.
2nd Quarter – Defense
...The Patriots, in a "heavy" short-yardage package, surrendered a crucial 4th-and-1 from their own 38 at the 12:06 mark. The play was designed to go off right tackle, with tight end Michael Egnew lined up as a fullback for tailback Daniel Thomas. Linebacker Dont'a Hightower was reading Egnew, rather than Thomas, who improvised by turning inside when he saw a gaping hole open up. Hightower could have (probably should have) fill that hole, but he was too late recognizing Thomas' change of direction. Linebacker Brandon Spikes saw the play unfold and was heading to fill the hole, but was blocked to the ground by guard Richie Incognito. Thomas picked up 15 yards. Tackle Marcus Forston got swallowed up by a double-team, which created the hole at the line of scrimmage.
...That play kept alive Miami's second touchdown drive. From the New England 5, Tannehill, from the shotgun, faked a handoff to wide receiver Brian Hartline, who was racing through the backfield from right to left. Thomas faked initially in that direction as well, pretending to be a lead blocker. He then changed direction and cut against the grain of his o-line. Linebacker Dane Fletcher reacted to Thomas, but was a step too late in getting to him to knock down Tannehill's pass. Cole was in position to make a tackle short of the goal line, but he threw his shoulder at Thomas' legs, rather than wrap him up with both arms. Thomas easily slipped that feeble attempt and fell backward into the end zone.
...Running back Lamar Miller gouged the Patriots on the next possession with runs of 11, 18, 6, 4, and 1. The first was just a nice run by him to the outside, racing to the left edge and beating the defense to the corner. The 18-yarder was a result of a great cutback by Miller after his hole to the left closed up. DE Rob Ninkovich would've been there to stop him, but got swallowed up by his Clay and thrown into the mass of bodies going to the left. Cole over-pursued again in the backfield or else he'd have been there at least to slow Miller down.
...Newly re-signed DE Andre Carter got some reps in the 2nd quarter, but wasn't much of a factor in any of the plays in which he was involved.
3rd and 4th Quarter – Offense
...Mankins gave up a Brady sack on 3rd-and-10 to start the second half. Odrick, again, got the better of Mankins with a textbook swim move. Caught Mankins flat-footed.
...On the next possession (eventual scoring drive for the Patriots), Ridley started things off with a great 23-yard jaunt. He got help from left tackle Nate Solder, whose pancake block opened up a hole up the middle, through which Ridley shot and cut back to his right. He gained even more yards with a nice stiff-arm to a Dolphins defender, then a superb downfield block by rookie receiver Kenbrell Thompkins.
...New England got 23 more yards on an unstoppable seam pattern by Gronk – the kind of play we're used to seeing from him. Just running down the hash marks and Brady hits him.
...The Patriots' first touchdown was a fantastic piece of route-running by Dobson. He ran a stop-and-go, faking like he was cutting inside before darting back upfield and heading for the left corner of the end zone. His nifty move gave him just enough separation from the Dolphins DB to haul in Brady's precision lob. Good work by both the young receiver and veteran QB.
...Bolden's game-tying TD run was a good illustration of a back bouncing it to the outside. The play came out of the hurry-up offense and was designed to go between the left tackle and guard, but that lane was clogged. So, Bolden made a nice lateral cut and outraced linebacker Phillip Wheeler to the pylon.
...It was wiped out by a Solder holding penalty (a legitimate call, by the way), but Gronk's touchdown grab that got erased was a spectacular reception by him, and a superb throw by Brady.
...Mankins delivered a key block and got good leverage on Ridley's 4th-quarter touchdown run. Impressive turnaround by the co-captain Mankins after a poor start to this game. The play was to the left (Mankins' side) and he was able to drive his man into the end zone as Ridley came across his back.
3rd and 4th Quarter –Defense
...Two plays, back to back, really swung the momentum back in New England's favor. On 2nd-and-2 from the NE 19, receiver Mike Wallace found a hole in the secondary inside the Patriots' 10, but Tannehill threw the ball to his outside shoulder and Wallace was looking inside. This forced Wallace to jump and spin 180 degrees and he couldn't hang onto the ball. Had he, the play would've at least been a first down inside the 5, if not a touchdown.
...Very next play, DE Rob Ninkovich was unblocked and nearly brought down Tannehill in the backfield, but the QB ducked under him. However, Hightower, who was on the opposite side of the formation, had worked his way to where Ninkovich had just rushed on the right side of Miami's formation. He, too, was unblocked, and Tannehill stood no chance of eluding him. Miami missed a field goal on the next play, which spawned the scoring output described above.
...Rookie corner Logan Ryan's strip-sack of Tannehill on the next Miami possession was another key. He was in the slot, guarding, it seemed, a Dolphins receiver, but at the snap, Ryan let the receiver go and the rookie went straight for Tannehill, who never saw him coming from the backside. Ryan did a great job of getting both arms around the QB and knocking the ball out.
...Chandler Jones' field goal block in the 4th quarter was a rarity for the Patriots. Last time they had one was also against Miami, back in 2010. New England overloaded the right side of Miami's protection unit, with six defenders, including Jones to the right of the long snapper. The Dolphins had just four blockers standing in their way. At the snap, Jones and Ninkovich overpowered one of the Dolphins, allowing Jones a free route into the backfield. Cole was actually the first to arrive, having been unblocked from the edge, but he went low, while Jones used his height and long reach to go high. Good choice. The kick went over Cole by couldn't get past Jones' long arms.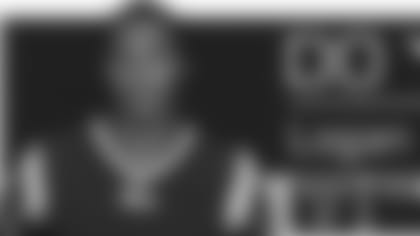 DO YOUR JOB: Logan Ryan – Bill Belichick always stresses to his players, "Do your job." And for the second straight week, this rookie cornerback did his and made big plays in the process. His 3rd-quarter strip-sack of Miami QB Ryan Tannehill led to Brandon Bolden's tying touchdown run three plays later. Then he nearly had his second pick-six in as many weeks while breaking up a 3rd-down pass in the same quarter. Ryan also contributed to a 4th-quarter sack of Tannehill. He didn't start the game, but came on in relief in the second half and saw more action when starter Kyle Arrington went down with a groin injury. In Week 8, rookie Logan Ryan did his job. Very well.
---
You can watch this game too with exclusive access to coach's film with NFL Game Rewind. Learn More >>