...New England offensive coordinator Josh McDaniels called four straight plays involving LeGarrette Blount to open the game. The big ball carrier toted the ball and caught a swing pass, and looked good doing so, carrying would-be tacklers and busting loose from them to gain extra yards. Nice individual effort by Blount throughout the quarter.
...WR Julian Edelman has become such a reliable target for QB Tom Brady, as was illustrated in this whole game. Starting in the 1st Q, Edelman was running great routes to get open and making nice after-the-catch adjustments to pick up extra yards.
...Conversely, rookie Josh Boyce still is experiencing growing pains. Case in point: his third-down drop just over the goal line was a play that he should have made, despite a defender hanging on his back. Boyce had the ball hit him directly in the hands as he dove into the end zone. He's capable of making these plays, no doubt, but he doesn't do so consistently. This drop cost New England four points, which wound up being the difference in the final score. Not that this one play directly resulted in the loss, of course, but had he held on, it would have made an enormous difference in the complexion of the game. The Patriots kicked a field goal on the next play, but a touchdown would have been more deserving for the offense, given how they'd moved the ball on that opening possession.
...The Patriots were in nickel for most of the opening stanza, with only a handful of dime and base looks, to match Miami's multiple-WR packages. There were only 11 offensive plays by the Dolphins in that first 15 minutes of play, but one player who stood out was d-tackle Sealver Siliga, who helped out both against the run and in getting some pressure on Dolphins QB Ryan Tannehill.
...Rookie LB Jamie Collins looked good again in limited opportunities. His athleticism and play-making potential will force Patriots coaches to give him more and more work each week.
...CB Kyle Arrington's sack of Tannehill on the first drive of the 2nd quarter was a simple corner blitz from the defense's left side. Arrington came racing in and RB Lamar Miller gave almost no resistance to Arrington with his pathetic blocking effort. This allowed Arrington to sneak by Miller and squeeze between a jumble of bodies to bring Tannehill down from the waist. DE Rob Ninkovich was also bearing down and helped clean up to make sure Tannehill didn't squirt away.
...Rookie DT Joe Vellano subbed in during the 2nd quarter with Isaac Sopoaga as the two d-tackles. On his first snap, Vellano was double teamed by Miami's o-line to the right of the defensive formation. Ninkovich came bulldozing in from the left and drove the running back picking up his blitz back into Tannehill. This forced the QB to step up in the pocket, but as he did, Vellano had done a nice job of squeezing between the double-team and was right there to meet Tannehill. Excellent individual and combo efforts by Ninko and Vellano.
...Safety Devin McCourty made what has become a rarity in the NFL in this generation: a proper form tackle around the waist. He read a draw play to RB Daniel Thomas and came up to meet him. His nice technique gave him the leverage to pick up and drive the much bigger Thomas backward and toss his to the ground. We need to see more of this in the league - good, strong tackles that don't injury people.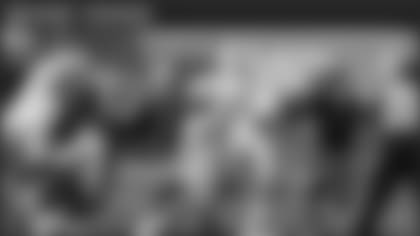 ](http://www.pjtra.com/t/R0BKSkdIREBKSElGRUBISEtERw)... DE Chandler Jones made a great, speedy inside move on left tackle Bryant McKinnie to grab a 2nd-quarter sack of Tannehill. This was nothing at all fancy, just a case of the younger, quicker Jones handling a bigger, but older and slower veteran with an athletic move.
...Rookie CB Logan Ryan's been impressive the more he's gotten on the field, as his near-INT immediately following New England's first touchdown illustrates. Ryan, giving the slot receiver a 5-yard, had his eyes on Tannehill, while still keeping a peripheral bead on his man. Ryan allowed the receiver to pass by him on a slant so that Ryan could jump in front of the pass. He did this, but just couldn't get his hangs to clutch to ball. Would've been a great play to keep the momentum in New England's favor and give them the ball at the outskirts of the Dolphins red zone. Instead, Miami went on to drive for a touchdown that keyed a Dolphins comeback in the 2nd half.
...Ryan was beaten, however, a couple of plays later, when WR Rishard Matthews, in the slot, ran around Ryan on a corner route. He beat Ryan only by a step, but that was all he needed to make a nice diving extension of a catch on a well-thrown ball to the sideline by Tannehill. Ryan failed to get a proper jam on Matthews at the line of scrimmage, or this play may not have happened.
...The touchdown, as I mentioned in my post-game analysis, was a simple case of poor tackling by the New England secondary. Marquice Cole, who'd subbed in for a cramped up Arrington, was 1-on-1 with Wallace on the left side of the defense. Wallace ran a post pattern, made the underneath catch with Cole trailing him. Cole then did a bad job of flailing at Wallace's mid-section and not getting both arms securely on the receiver or his legs. Then safety Steve Gregory, who appeared in the right position to mop up, slowed down on his approach and Wallace turned on the jets, easily racing past Gregory for the end zone.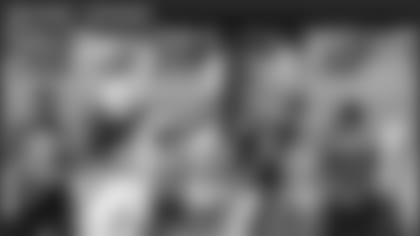 ](http://www.pjtra.com/t/R0BKSkdIREBKSElGRUBISEtERw)...WR Danny Amendola, like his partner Edelman, was fantastic in his route-running to get open against the Dolphins defense Sunday.
...The WR screen plays were very effective for New England Sunday in Miami.
...TE Michael Hoomanawanui's touchdown grab is going to be one of the plays of the year for the Patriots. As soon as he released from his two-point stance at the line of scrimmage, he was being held on his left arm by LB Philip Wheeler. But Hooman kept churning his legs and took Wheeler with him into the end zone. Hooman also raised his free arm right away to alert Brady to loft a pass over Wheeler's head. Brady did, and all Hooman could do was reach his one free arm up and snag the ball, which he then curled back to his body. Tremendous athletic play by a guy who just came back from a knee injury that's kept him out for a few weeks.
3rd and 4th Quarter - Defense
...LB Dane Fletcher's pass interference penalty in the shadow of the New England goal line - the only infraction of the game against the Patriots - looked like it was good coverage initially by Fletcher. He and TE Dion Sims appeared to trip on one another's feet and both players fell to the group. That led the refs to throw a flag on Fletcher. Didn't really have a major impact on the outcome, which was a Dolphins touchdown two plays later.
...On that touchdown, the Dolphins were in a familiar formation: a lone running back and two TEs lined up on the right, with Wallace motioning from the right flanker and WR Brian Hartline lined up wide left. Tannehill faked an end-around to Wallace (a play they'd successfully executed earlier in the game). The back, Thomas, ran out to the flat on the right that Wallace had just vacated. Ninko saw the play coming his way, but he couldn't shed the block by right tackle Tyson Clabo. And Gregory didn't come over in time to help out (overall, wasn't Gregory's best outing on Sunday). Gregory seemed unsure where Tannehill was going with the ball, so, he stayed put at first instead of following Thomas, who easily waltzed into the end zone after collecting Tannehill's toss.
...The Dolphins scored late with the winning TD on a pass to RB Marcus Thigpen, who'd originally lined up in the backfield next to Tannehill. Thigpen just ran an out-pattern against LB Dont'a Hightower, who let the back slip past him without a very good bump within the allowable five-yard window. No other defenders were in the area, so, Tannehill floated a perfect pass to Thigpen and he was in the clear to turn up-field and glide into the end zone. Hightower made a futile effort to dive at Thigpen's legs, but it was too late.
3rd and 4th Quarter - Offense
...A few poor throws by Brady and a mishandle by Boyce stalled what otherwise was a nice drive to open the second half. It ended with a Stephen Gostkowski miss from 48 yards out that he pushed just a little too far left from the right hash mark.
...DE Cameron Wake got the game's only sack on Brady on a 3rd-down play. Brady initially had some time to throw in the pocket, but his receivers were all well covered. Wake, meantime, rushing from the offense's right side, was engaged by Hooman, and it was no contest. Wake just bull-rushed his way into the backfield and tossed Hooman aside. Brady cowed when Wake got there to avoid a direct hit.
...Julian Edelman's TD catch-and-run was just a simple post pattern, plus a terrible tackling effort by a Dolphins defender. Edelman sliced through the defense without breaking stride at the angle he was running. Safety Jimmy Wilson, rather than tackle Edelman, just tried to slap the ball out of his grasp and allow him to continue running. Edelman held tight and then leapt into the end zone while another DB clung to his legs. That should have been the game-winning score for New England.