I wasn't sure 55 combined points would be scored yesterday, let alone by one team, but the Patriots put up their most impressive offensive effort to date this season with a 55-31 drubbing of the Steelers.
Pittsburgh did make a run in the second half to tie it, but for the most part, the game was out of reach almost from the start.
...New England defensive coordinator Matt Patricia continues to show an ability to adapt well to adversity and personnel changes this season. With the addition of veteran d-tackle Isaac Sopoaga, whose strength is as an interior run stuffer, the Patriots took advantage of his skill set by lining up in a 3-4 base defense when Sopoaga was in the game. They started against Pittsburgh with three d-tackles – Sopoaga at nose, and rookies Joe Vellano and Chris Jones flanking him left and right, respectively. Chandler Jones and Rob Ninkovich were standing up as outside linebackers, with Brandon Spikes and Dont'a Hightower as the inside 'backers.
...Rookie CB Logan Ryan replaced Hightower when the Patriots went into their nickel package.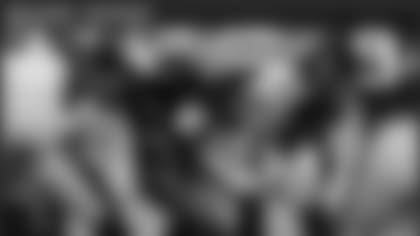 ](http://www.pjtra.com/t/R0BKSkdIREBKSElGRUBISEtERw)...Great effort by Ninkovich to strip-sack Steelers QB Ben Roethlisberger on the opening drive. Pittsburgh's right tackle, Marcus Gilbert, dove at Ninko's legs at the snap, but Ninkovich kept his feet and rushed in unimpeded to Roethlisberger. He made sure he wrapped both arms around the big QB, while also managing to knock the ball loose. Excellent play by Ninko. Vellano recovered the loose ball.
...On the first play of the second Pitt possession, New England again used the 3-4 look, but this time, Chris Jones slid to nose in place of Sopoaga and veteran Andre Carter replaced Jones at end. The next play, it was back to the opening personnel grouping, with Sopoaga back at nose and Jones at end. Perhaps it was because the Steelers weren't expecting this formation, but the Patriots had success thwarting the Steelers offense in these looks.
...On Roethlisberger's INT, he was forced into a hurried throw because Spikes shot the B-gap with a perfectly-timed rush and got in the QBs face for a near safety. Big Ben heaved a pass downfield, throwing off his back foot. His pass to Antonio Brown was underthrown, and Devin McCourty, playing centerfield from his safety position on the right, came over to help cornerback Alfonzo Dennard. McCourty had perfect position the whole way and made the easy pick.
...Chandler Jones picked up his first sack of the night by making a wonderful athletic move against left tackle Kelvin Beachum. At the snap, Beachum tried what Gilbert did on Ninko – diving at Jones' legs. But Jones was too quick and actually made his stutter-step move to the inside before Beachum knew what happened – before he even dove to the ground, in fact. Jones' speed earned him that sack, as did Beachum's slow reaction.
...The Patriots failed to account for running back Le'Veon Bell on a screen pass at the end of the quarter on 3rd-and-30. Bell picked up 29-plus yards on the play before linebacker Dane Fletcher chased him down. The dime secondary was playing very deep to prevent the long pass, while the d-line rushed four players and Fletcher was responsible for the shallow middle of the field. At the snap, a receiver ran across the middle, freezing Fletcher in place and allowing Bell to escape out of the backfield uncovered. Rookie safety Duron Harmon should have taken Bell down well short of the sticks, but he whiffed badly on the tackle attempt. Nice hustle by Fletcher to take Bell down from behind.
...Tom Brady and the O began with a three-and-out after two Stevan Ridley runs put them in 3rd-and-4. The Steelers essentially got a coverage sack on the play. Finding no one open from the shotgun, Brady left the pocket and gave himself up behind the line of scrimmage.
...Brady was nearly sacked on the next series when a blitzing linebacker Lawrence Timmons was unaccounted for, but Brady threw the ball away to a gaping hole in the defense downfield to his left, which had been cleared out by two of his receivers running go-routes.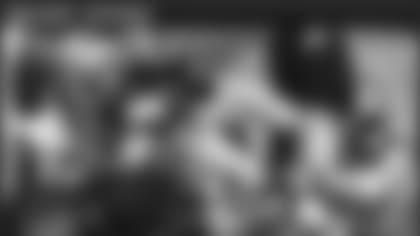 ](http://www.pjtra.com/t/R0BKSkdIREBKSElGRUBISEtERw) ...Pittsburgh had no solution for Rob Gronkowski. The Steelers tried to cover him with just one defensive back – CB William Gay or safeties Troy Polamalu and Ryan Clark – but whoever they put on him was a mismatch in Gronk's favor.
...I thought this as I watched it live, and replays confirmed to my eye that Gronk scored a touchdown on his 3rd-and-7 catch. He wasn't touched by a Steelers defender until after rolling into the end zone, but the officials thought he had, so they marked him short. The Patriots elected not to challenge, but I think they would have won had they done so.
...On the next play (after a penalty by Pittsburgh), Ridley was stuffed on 4th-and-goal from the 1 because center Ryan Wendell couldn't contain his man, nose tackle Steve McLendon, who shot into the backfield and reached in with his right arm to trip Ridley.
...New England's only other 1st-quarter possession was a 1-play touchdown pass to a wide open Danny Amendola. From under center, Brady dropped back and looked right, turning his entire body in that direction, which fooled Polamalu to move in that direction. Brady then snapped to his left, where Amendola was left uncovered running down the seam. The Steelers were in a zone, and from a stack formation, Amendola, behind rookie Aaron Dobson, ran straight ahead while Dobson took off for the sideline. Cornerback Cortez Allen was frozen, unsure of which player to guard, while trailing corner Gay, playing about 10 yards off, was playing more toward the sideline and Dobson. This left a huge chasm for Amendola, which Polamalu couldn't fill quickly enough.
...Sopoaga anchored the d-line at the start of the 2nd quarter, which was a continuation of that 3rd-and-30 drive. The D gave up that set of downs, but, with Sopoaga's help, they wound up making a 4th-down stop a few plays later to get the ball back to the Patriots offense.
...The Patriots went back to their 4-3 personnel alignment on the next two Steelers drives of the quarter, when Sopoaga was given a breather.
...New England's corners, minus starter Aqib Talib (left hip), gave up space to Steelers receivers, but Roethlisberger was off-target several times. The game might've been tighter, earlier had he been able to connect with his open receivers.
...One exception was Roethlisberger's 27-yard TD to Brown at the 2-minute warning. Dennard was covering Brown tightly the whole time, but at the last few steps, Brown pulled away slightly and Big Ben's throw was right on the money. There was little Dennard could've done better, save those last couple of steps when he let Brown pull away.
...Clark got shaken up after a collision with tight end Michael Hoomanawanui. The latter had just picked up 17 yards on a nice catch-and-run. With Clark out, the Steelers tried again to match up 1-on-1 with Gronk, to no avail. Rookie Shamarko Thomas took Clark's place at safety, and Brady went straight for him. Gronk made an easy catch on an out-route.
...The very next play, rookie linebacker Jarvis Jones tried to hang with Gronk, and he couldn't. At the snap, Gronk, in a 3-point stance, just raced by Jones, who trailed the whole time. Polamalu came over to try to help, but it was too late. A perfect throw by Brady was hauled in by Gronkowski, who held on for the score despite a simultaneous hit by Polamalu.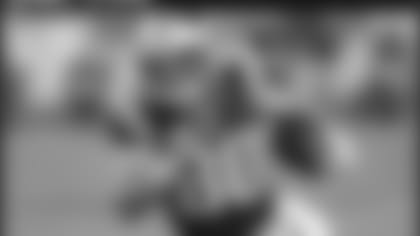 ](http://www.pjtra.com/t/R0BKSkdIREBKSElGRUBISEtERw) ...Amendola was left all alone again on a deep crossing pattern. Somehow, the Pittsburgh defense failed to mark him as he lined up in the right slot and was unchecked at the line of scrimmage. It looked like Polamalu should've been the guy, but he was running with his back to Amendola and had his head turned to the sideline, where Dobson was covered by Gay. Blown assignment by Polamalu, it seems. The play picked up 57 yards.
...Brady was sacked on 2nd-and-goal on that same drive. Right guard Dan Connolly was engaged with d-end Cameron Heyward at the snap. Heyward drove Connolly backward and then used left guard Logan Mankins, who'd come over to help double team center Ryan Wendell's man, as a screen. Connolly was left flat-footed as Heyward rushed in for the easy take-down of Brady.
...The pass interference call against Thomas, on Gronkowski, was legit. The rookie safety grabbed a piece of the back of Gronk's jersey in the end zone and pulled down before the ball arrived. The penalty set up Ridley's 1-yard TD plunge.
...Overall, the o-line didn't do a tremendous job blocking for Ridley in the 1st half.
3rd and 4th Quarter –Defense 
…Ninko's left foot injury appeared to be nothing more than a case of planting awkwardly while rushing the passer. He didn't get hit or landed on, he was simply trying to make a move to get around right tackle, and his foot seemed to twist.
…Big Ben's TD toss to Jerricho Cotchery on 3rd-and-11 was a great case of improvisation by the QB. He was beginning to be flushed from the pocket by an on-rushing Carter, so, he stepped forward and to his right and spotted Cotchery heading for the middle of the end zone. Arrington was giving chase closely, but had his back turned. Roethlisberger and Cotchery locked eyes and the QB threw to the receiver's back shoulder. Arrington was caught unawares.
…The next Steelers TD also went to Cotchery, with Arrington in coverage. Another great throw, too, by Roethlisberger. Cotchery simply ran a fade to the left side of the end zone, with Arrington on his right hip. Ben threaded the needle with a pass between Arrington and Cotchery. Again, Arrington was focused on the player, not the ball, so, he never saw it coming.
…Sopoaga played just one series in the 3rd, the last Pittsburgh possession of the quarter. He also made limited appearances in the 4th, but almost came down with an INT in the process. He made a great play to read Roethlisberger's eyes and timed his jump just right to get a hand on the ball, but it fell a bit too far in front of him to complete the play. Sopoaga made his presence felt, though, throughout the game.
…Fletcher got a sack of Roethlisberger in the 4th because no one blocked him. Standing up at the line of scrimmage, Fletcher didn't full-out blitz, but hesitated at first as he waited for a hole to open in the o-line. After a moment, it did, and when he saw it, Fletcher shot threw and brought Big Ben down, forcing a punt.
…Cotchery's third TD came while Spikes was guarding him on a crossing route. Mismatch, certainly, in favor of the Steeler. Spikes tried to muscle Cotchery off his route, but the receiver was strong enough to elude him and separate, making a tremendous one-handed grab and waltzing into the end zone from six yards out.
3rd and 4th Quarter – Offense
…Dobson's first TD of the 4th quarter was a textbook back-shoulder throw by Brady, and a great reception by the rookie. In the same spot where Cotchery caught his near-shoulder TD, Dobson made a nice adjustment with his body to spin around 180 degrees for the ball. He cradled it to his body and kept himself inbounds just enough to compete the scoring play. Nice route-running and concentration by the youngster.
…He second touchdown reception was another thing of beauty. It started out as a play-action fake, with Brady under center, LeGarrette Blount in the backfield by himself, and the Patriots showing a heavy blocking presence up front. The Steelers understandably read run all the way, as Dobson was the only receiver standing up. Gronk was in a 3-point (blocking) stance on the right side of the formation. Brady dropped back and faked the handoff to Blount and the Steelers D bit. Dobson ran his fly route with two Steelers giving chase (CB Ike Taylor and Clark). Taylor didn't get a jam on Dobson at the line of scrimmage, which allowed the rookie to get a good couple of steps on the veteran corner. Clark was nearby and closed in to help, but when he saw Dobson raise his hand to alert Brady that he was open, Clark turned his head to look back at Brady. This slowed Clark down just a hair, but enough to let Dobson, running full speed, continue to separate from the two Steelers. Brady's pass was just slightly overthrown, but Dobson did a nice job of extending his arms fully and collecting the ball in stride. He kept his composure to say in bounds while Clark gave up on the play and Dobson raced to the end zone.
…The o-line did a much better job for Ridley in the second half. He nearly doubled his first-half output on the ground thanks in part to much better blocking from his guys up front and a determined effort by Ridley himself after he'd lost a fumble on a reception at the start of the second half.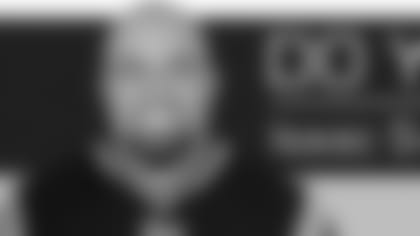 DO YOUR JOB: Isaac Sopoaga – Bill Belichick always stresses to his players, "Do your job." Well, they couldn't have asked more out of their newest player, nose tackle/3-technique Isaac Sopoaga. Having arrived just days earlier in a trade with Philly, the big man did his job so well in practice, apparently, that defensive coordinator Matt Patricia had to create a new 3-4 formation just for him when he was on the field. Sopoaga nearly had an interception on a pass his tipped to himself in the 4th quarter, too. Though he played on a rotating series basis, Sopoaga was a positive factor in his first game as a Patriot.
You can watch this game too with exclusive access to coach's film with NFL Game Rewind. Learn More >>