PHOENIX - It's rare to see Robert Kraft so emotional.
At least when it comes to doing business in the NFL.
When he stopped for a 20-minute chat with reporters covering the NFL's Annual Meeting, the first question he took – not surprisingly – was about the loss of Wes Welker in free agency.
You could tell he was bracing for the inevitable fusillade and had thoroughly thought through what he wanted to say. He wanted to clear up, in his words, "some misconceptions about the Wes situation."
"[E]veryone in our organization wanted Wes Welker back. Anyone who doubts that, or thinks we weren't serious, just doesn't get it," Kraft stressed. "I really wanted Wes to be with us through the rest of his career, but it takes two sides to do a deal.
"In Wes' case, we were willing to go what we considered above his market value. For a couple years, we tried to get a long-term deal done with him. We couldn't do a deal and we wound up franchising him at a very high number [in 2012]. In retrospect, I wish we could have wrapped that into an arrangement where it was part of a longer-term deal. But I really believe in this case, his agents misrepresented, in their mind, what his market value was."
Kraft went to enumerate details of the contract offers Welker received from Denver, with whom he ultimately signed, and New England. The Patriots' all-time leading receiver inked a two-year, $12 million deal with the Broncos last week, but New England's owner maintained that what he and his front office put on the table was actually more valuable than what the Broncos gave Welker.
"Our last offer, before we would have even gone up and before we thought we were going into free agency, was a $10 million offer with incentives that would have earned him another $6 million if he performed the way he had the previous two years. But in Denver, he's going to count $4 million against the cap this coming year and $8 million the second year. There is no guarantee that he plays the second year there. He will get $6 million the first year. Our deal, he would have gotten $8 million the first year – our last offer to him.
"So in fact, our offer was better than what in fact he got from Denver. I'm just really sad about that," Kraft added. "Everyone in our organization, including our head coach [Bill Belichick]. I sat in a number of meetings, we discussed this very carefully. Just to clear up any misconception, we wanted Wes back."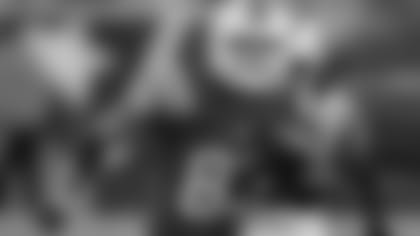 Kraft, who's owned the Patriots for 19 years, told reporters that in his early days of ownership, he would often get emotionally involved in a player and re-sign him based on personal feelings, often to the detriment of the team on the field. The inference to be made was the owner has learned from past mistakes.
He become testy at one point as the questions persisted and the name of Welker's agent was brought up. The owner then defended vigorously his club's seemingly frugal approach to free agency. Kraft expressed his deep gratitude for what Welker has done for the Patriots over the past six seasons, but explained that by restructuring quarterback Tom Brady's contract, the Patriots gave themselves more breathing room under the salary cap to address roster needs on both sides of the football.
"Our job is to look out and put the New England Patriots in the best position to win continuously, and I think over the last 19 years, I'm pretty proud we have the best won-loss record of any team in the NFL. In 19 years, we've gone to 6 Super Bowls. So I think our modus-operandi has been okay. On the other hand, this is a situation that we really wanted to happen with Wes. And it's very unfortunate.
"If I'm a fan, I say to Kraft, to Belichick, to Nick [Caserio, the player personnel director], you've got to sign Wes. You've got to do whatever it takes to get it done…. Wes Welker, just to be very clear, was our first choice to be with the team," he reiterated unequivocally.
"When free agency came, and his agents kept on insisting on a very high number that was beyond our number, we had to go work alternatives. Our second alternative was [former Rams receiver] Danny Amendola. He had offers from other teams. So we made a judgment that Wes, unfortunately, probably wouldn't be with us. We made this commitment to Amendola.
"Wednesday, I personally got a call from Wes and he told me about this offer from Denver. He called Bill as well. We met and we chatted… If he had called one day earlier," Kraft lamented, "he would have been with us. And so that, is the Wes Welker story. I'm very sad about it and I wish he would have been with our team.
"The unfortunate part," Kraft concluded, "is [Welker's] agent is playing poker with us, so we had to decide, are we going to be left completely naked here, or are we going to go out and do the best job we can do to fill that position with the information we have available to us. And that's what we did. Time will tell what was right."
It will also be quite some time before we see a Robert Kraft this passionate again.