If you study the Denver Broncos as closely as the Patriots (and those of us who cover football for a living) did this past week, you notice this about John Fox's team: defensively, they like to substitute often. When they think you're going to run on them, they like to have their best run-stuffers on the field. Conversely, when they expect you to pass, they want their best cover men out there.
Consequently, if you can do the opposite of what they think is coming, you have an advantage, obviously. But if you can then prevent them from making further substitutions for a while, then you have a distinct edge.
That, in essence, was the New England game plan. So, if we knew it was coming, the Broncos surely had to as well. Yet, they were nearly powerless to stop it.
"I mean, it wasn't a surprise. It looked like it was [fast], but [it was] something we have practiced. And obviously, didn't transfer real well to the field tonight," conceded Fox.
Offensive coordinator Josh McDaniels went with the hurry-up mode almost 50 times in 85 snaps.
The result: mismatches galore, of which the Patriots were able to take full advantage. Running back Stevan Ridley had a career-best 151 yards and a score, leading all the game's rushers. Wide receiver Wes Welker hauled in 13 passes for 104 yards and a score.
By hurriedly getting back to the line of scrimmage after most plays and snapping the ball, the Patriots were able to drain the clock and keep the ball out of Peyton Manning's hands. He and the Broncos only possessed the ball for 24 minutes. New England had drives of 12, 14, 16, and 16 plays.
"We tried to up-tempo it a little bit to keep them from substituting," head coach Bill Belichick acknowledged. "They were able to substitute in at times, but I think at other times they couldn't get them in. It looked like they had to hold them. When they weren't substituting, then we could get a little bit better idea of what they were going to do with the group that was in there… They got in and out of some stuff, like we expected they would, but we felt like the tempo helped us control the game a little bit."
"We can go pretty fast at home if we can communicate really well," quarterback Tom Brady said of the quickened pace of the play calling and execution against Denver.
"We're just trying to put a lot of pressure on those guys to get their calls in and line up and play against us. We're running the ball against some very advantageous looks and we're throwing the ball against some advantageous looks and I think the important part is to be able to do both. You can't just throw it all day. You can't run it all day. You have to be able to do both."
Again, in a win, the Patriots offense was lethally balanced: Brady passed for 223 yards, while the collection of running backs gained 251 on the ground. Part of the success New England achieved against Denver was not just about getting the Broncos in mismatch situations, but also executing the plays at what, at times, looked like break-neck speed.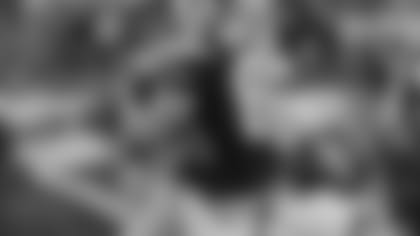 "We were just able to move the ball and really get at a fast pace and a good tempo and it worked out for us," Welker stated matter-of-factly.
"We practice well and I think it shows up on the game field whenever we practice the way we need to and the way we want to have a tempo in the game and do all those things. I think it shows up in the games the way we practice."
"We're moving it at pretty fast speeds," noted Ridley. "You ask this coaching staff, they can do anything. If they put the emphasis on it, we're going to keep doing it. When you practice it every day of the week, it comes pretty regularly to you. For us, it's being sound, being alert, making sure we do the small things, like getting up there on the ball and making sure everybody's lined up where they need to be. We work on that every day. It's pretty normal for us."
Broncos QB Peyton Manning did his best to keep his team within striking distance at the end, but with only 24 minutes of possession and a 31-7 deficit out of which to climb, it proved too much for Denver.
Afterward, Manning credited his counterpart, Brady, and the New England offense for keeping him on the sideline most of the game.
"They certainly did a good job of staying on the field. They had to have won the number of possessions at least in the first half it seems like. They did a good job converting on third down and minimized our possessions, but we knew coming in it was going to be important for us to be efficient with our possessions and get touchdowns and not field goals, and to convert on third downs.
"Our defense knew they were going against a tough offense tonight," Manning added. "[The Patriots] are balanced [and] they can be effective with the run. Our job is to be efficient when our offense had the ball and we were at a couple of key times during the fourth quarter, but we weren't efficient enough."
The Patriots were. And that's why they won. PFW