You never should get too up or down when looking at a preseason game final score. Monday night's Eagles-Patriots affair is a prime example.
If you're a Patriots fan, you take solace in several facts.
First, your team, which was constituted of mostly backups and backups to backups, only lost by 10 points to a Philadelphia squad that played its starter for the better part of three quarters.
Second, New England jumped out to an early 11-0 lead. The Patriots kept their composure, for the most part, while watching the Eagles self-destruct to the tune of 16 penalties for 131 yards.
Third, the much-maligned defense continues to improve by showing the ability to make big plays at key times. Rookie Nate Ebner's end-of-half interception illustrates this perfectly. So does Jermaine Cunningham's knock-out hit on Eagles starting quarterback Michael Vick in the first quarter. Vick wasn't seriously injured (x-rays to his ribs came back negative), but was kept out of the game as a precaution. Injuries, of course, are not the intent of the defense, but applying pressure to the opposing QB – which Cunningham did – is.
Meanwhile, Tom Brady not only didn't play and didn't dress, according to ESPN, which televised the game, he wasn't even in the stadium. He wasn't alone, though. Twenty-seven other Patriots didn't play Monday night. That's nearly a third of the 90-man roster.
The upside to this is that it gave New England the opportunity to allow some of its lower-on-the-depth-chart players to perform against top-flight competition, and thus be judged more accurately.
Third-string QB Ryan Mallett benefitted most from this, perhaps. Given the nod to start in place of Brady, Mallett made the most of it. He wasn't perfect, of course, but he did lead the team to its only touchdown on the night.
Mallett looked very comfortable at times in the pocket, either standing and delivering tough throws in the face of constant Eagles pressure or eluding would-be tacklers and unloading the football. While not all his passes were on target, he said he believes he's made strides since his rookie season a year ago.
"I know a little bit more of what's going on," he explained. "Last year, I didn't have a very good base, but now I have a pretty good foundation that I can keep working to build on.
"I'm getting more comfortable every time I go out there… at least I feel like that," he grinned, "it might not look like it, but it feels like it."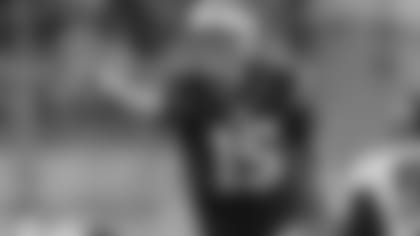 Mallett split time with number-two QB Brian Hoyer, but the younger signal caller had the better results. Mallett passed for 105 yards by completing 10 of his 20 pass attempts, including a seven-yard touchdown toss to tight end Alex Silvestro.
"It felt pretty good getting in there, getting a little rhythm," Mallett remarked post-game. "Have to go back and look at the film and see what to improve on."
The second-year veteran clearly has room for improvement, though, to be fair, so does the offensive line that was charged with protecting him. The patchwork unit didn't do Mallett or Hoyer many favors Monday night, but in fairness to them, they also were without starters Logan Mankins and Sebastian Vollmer. The latter, however, is reportedly ready to come off the PUP list this week.
But what's done is now done, and the Patriots have little time to dwell on either the good or the bad from the Eagles game. That's because on Tuesday, they'll pack up for a few days in Tampa with the Buccaneers as they prepare for Friday night's third preseason game.
That's when the real tune-up for the regular season will take place.