DETROIT – Lions love to devour their prey.
Unless they are of the genus Michigana leo.
Here in Motown, the hunter more often than not becomes the hunted. Detroit's king of beasts is so in name only. With their Honolulu Blue coats, they make for easy-to-spot quarry. And on Thanksgiving Day, these cats typically get the stuffing knocked out of them.
For the first 30 minutes Thursday, though, it was the Patriots who looked like turkeys, and Detroit Lions backup QB Shaun Hillwas carving them up. Meanwhile, Rookie of the Year candidate Ndamukong Suhwas knifing through the Patriots offensive line, sacking quarterback Tom Bradyand dropping running back BenJarvus Green-Ellisfor a loss.
Even when New England finally started to put a drive together at the end of the first half, it had an eerily similar feel to Week 9 in Cleveland. The Patriots trailed 17-7 at that time when rookie tight end Rob Gronkowskifumbled at the Browns 2-yard line. New England never recovered that day.
After that humiliating performance in Ohio, the Patriots, as a team, vowed not to let that happen again. And when faced with a similar predicament in Detroit Thursday afternoon, they responded. Brady and the offense completed the mission, when Green-Ellis took a draw handoff and, with a few nifty moves, bulldozed his way over cornerback Alphonso Smith, then over the goal line.
Yet, the New England defense still couldn't quite keep pace, as they surrendered a field goal on the last play of the half. The Lions took a 17-10 lead into the locker room.
In the second half, the Patriots roared back, after their quarterback growled at them.
"Tom came in [at halftime] and got on the guys about being ready," revealed rookie cornerback Devin McCourty, who finished the [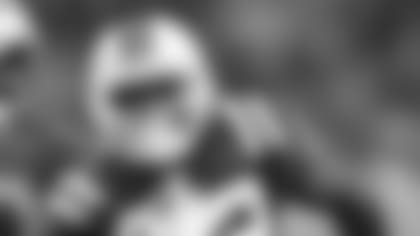 ]()game with a pair of interceptions.
"We knew we only had 30 minutes left. That's what Tom said. 'Just focus on playing 30 minutes of great football.' And that's what we did."
Three players – Green-Ellis, Wes Welker, and Deion Branch– each scored a touchdown, then went back for seconds. McCourty did the same with his INTS.
But how does that happen? How does a team, collectively, look so inept at one moment, then suddenly transform into a paradigm of perfection? In Brady's case, quite literally. At halftime, he had a solid 101.4 passer rating, but by game's end, he was a perfect score of 158.3.
"We didn't do anything different in the second half," nose tackle and co-captain Vince Wilforkinsisted, before adding, "I don't know if we woke up, or what it was. When we came in the locker room, we said, 'We have 30 minutes of football left. We need everybody.'"
"Like a boxer," guard Logan Mankinsanalogized, "you just keep swinging away and hopefully everyone gets on the same page and everyone starts clicking. And tonight, it did. In the second half, everyone was executing better. We had a few big plays."
Like Branch's wow-inducing, 79-yard, catch-and-run-and-dart-and-weave effort that knotted the score at 24 in the third quarter. And McCourty's timely picks of Hill. And the many tough catches, made to appear effortless, by Gronkowski and Welker.
Saying you need to do better, and actually doing better, are two very different actions, the latter being the more difficult to accomplish. [
]()Especially in so short a time. Even with a halftime that lasted six minutes longer than usual due to the traditional Super Bowl-like halftime show that Detroit and the NFL stage on Thanksgiving.
But the Patriots did what they weren't able to do in Cleveland – overcome a woeful beginning.
"No … we never want to [start slow]," Mankins continued. "We want to come out from the start like we did in the second half."
"It's not [easy]," McCourty added. "It's not that we weren't focused [in the first half]. I think you just have to be right on edge in this game, no matter who you're playing. You have to be ready to go with your emotions. We were a little off, and in the second half, we came with a better focus. It's frustrating … you want to come out and play [well for] 60 minutes."
Frustrating, perhaps. But nonetheless another example of how this young Patriots team is learning how to win when times get tough. Even if some players are reluctant to admit it.
"I don't know if it builds confidence," running back Danny Woodheadpondered afterward. "I know we're confident as an offense, as a team … maybe. Maybe not."
"Yeah," McCourty concluded, "I think each game is another learning experience. I think we're improving as a team. Being able to come out here and get a win is showing a little maturity from this team."
"In the second half," declared Wilfork, "we played for one another, for the coaches, for the organization. I think we showed what type of team we are."
If that's the case, then New England's next test – a Monday night, AFC East encounter with the also-9-2 New York Jets next month – just might determine what type of team the Patriots will become.