Great team win! My question is: Why did the Pats go for a field goal on third down? There was plenty of time to try to get in the end zone, unless it was fourth down and I am mistaken. If the FG was missed on third down, would they be allowed to punt?
James Siegel
Attempting the field goal on third down leaves a small window for a retry in case of a bad snap or hold. It's seen as the safer route in such end-of-game scenarios from relatively short range. But the fallback option of a second attempt goes out the window if the team actually attempts the kick. Once the kicker's foot hits the ball there is no do-over.
Andy Hart
BOOM!!! That's the sound of Gostkowski's kick through the uprights. But that wasn't what clinched the game. I wish to applaud the defense in growing up week by week. They are turning into an elite group. Ravens offense isn't a "slouch". Also I would like to congratulate Zoltan Mesko. His boot is what got us into a position to win the game... Kudos to that special teams play. Keep that chip on your shoulders; San Diego is really pissed at losing so many games this year. I would like to know... Will Ben-Jarvis Green-Ellis get more touches or was that offense tailored to go against the Ravens defense? I still worry about staying one-dimensional.
Kristopher Jones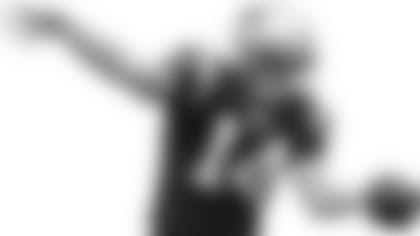 I agree with your praise of both the defense and Mesko. The defense, in my mind, was the reason the Patriots won. Forcing five-straight punt late in the game gave the offense the extra chances it needed to tie and win the game. Tom Brady and Deion Branch were a nice story, but my game ball goes to the defense. And Mesko's punt was huge, although he clearly benefited from a nice roll. I'm calling it the Romanian Roll.
In terms of the running game, the Ravens have always been tough to run against. So I expected to see New England run the ball in a variety of different ways. We saw that with Green-Ellis getting some traditional touches, but much of the success coming in Danny Woodhead's change-of-pace work and the end arounds. I think you'll see the running game in a variety of styles as the season progresses. I do think there will be weeks when either Green-Ellis or Fred Taylor could get 20 carries or so in a traditional running set. Other times, though, I think you'll have to see more creative efforts on the ground like you saw against the Ravens. I think the Patriots can be productive on the ground from week to week, they just lack the lead back that would make such production a more reliable, given part of an offense.
Andy Hart
Why do I get a feeling that Patriots will see Ravens in the playoffs and they won't come back from 20-10 score again?
Kurt L.
Because both teams look like they'll be very much in the mix for AFC playoff seeding and you don't think the Patriots will fall behind the next time they meet in the postseason?
Andy Hart
Why didn't Pats sign LT?! He is one huge reason the division foe is at the top, and may win the SB. We gave a 2d round pick for Dillon, while LT, a better ball catcher, was out there on free-agent market.
Ted Rudolf
Why didn't you send this email last spring? Oh, that's because everyone that emailed at the time was saying that LT was done and the Jets made a bad move by signing him! Give Rex Ryan credit, he had faith that LaDainian Tomlinson could be reborn in the Big Apple. The future Hall of Famer certainly looked like he had very little left in the tank over the last two seasons. I know I thought he was all done. But I was clearly wrong. Beyond that, did the Patriots really need to add another 30-something running back to the backfield committee? I don't think any of us thought so at the time. Clearly, neither did the Patriots.
Andy Hart
The Patriots playing bend but don't break and converting in the clutch reminded me a lot of the championship teams we used to see. Anyway, it was nice to see the corners getting up in the face of receivers and pressuring them, which seems to disrupt timing a little bit late in the game. Is that something they'll do more of?Sam Frankel
Kyle Arrington told me after the game that that was one of the adjustments the Patriots made early on against the Ravens. Baltimore converted two of its first three third downs but only converted three more the rest of the day, including overtime. That was a huge improvement, and Arrington said it was in part due to getting in the receivers' faces at the line.
"I think we just did a better job getting our hands on [Todd] Heap and [Derrick] Mason and [Anquan] Boldin at the line of scrimmage so they weren't just running down the field wide open and [Joe] Flacco wouldn't just pitch and throw," Arrington said. "We just tried to make them work for everything they got."
I know we've all called for that a bit more often in recent years and maybe we'll see more of it moving forward. Of course I thought the corners did still struggle for much of the game against the Ravens and will need to continue to improve, regardless of what style they play, if the defense is going to continue to make positive strides and evolve.
Andy Hart
Where is Taylor Price?
Jesse M.
Price has been inactive for each of the first five games of his pro career. I thought he looked very good early in training camp, even better than Brandon Tate. But at some point a week or two into camp it looked like he hit a wall and fell behind in his development. Remember, he missed a lot of spring work when he was still at Ohio and was banned by NFL rules from reporting to New England due to his school's quarters system and graduation date. He hasn't seemed to catch up since. I still have high hopes for him based on his skills, but I think we may have to wait until next year to see him really get into the offense.
Andy Hart
It's difficult to see Logan Mankins coming back and being a starter if he returns in the next month. How do you think the scenario would work if he returns to get his season credited toward free agency?
John Gawienowski
We've argued this question a bit on the PFW in Progress radio show on Patriots.com. I think that Mankins will be welcomed back with open arms by his teammates and coaches. I really believe they are able to separate business from football. To me, that means as soon as Mankins is in good enough shape to play he should be put in the starting lineup at left guard. He's clearly one of your best offensive linemen. I think all players involved, including Dan Connolly, would understand such a decision. I certainly think it would be in the best interests of the football team.
Andy Hart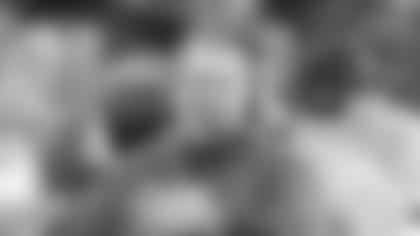 Here I am again. It is in the 3rd quarter Ravens v Pats. The Pats look foolish. Again how long do we put up with Coach Belichick. He is a fing clay pigeon, the fans deserve better than this idiot. He has no GD emotion, nothing. He is not a motivator. Why not look at Coach Cowher. It's time for a change. We have had enough of Belichick.
*John Martin
Why do I get the feeling somebody should stop emailing during games after ingesting adult beverages? But I do have to post the email. I've always said that anyone who calls for Belichick to fire needs to recommend a replacement. John, you fulfilled that requirement so I posted your email. Of course I happen to think Cowher, who seemed to always come up short against the Patriots, happens to be one of the most overrated coaches in history. By the way, did you feel differently about an hour or so after the sent this and the Patriots had come back to win with key plays from seemingly well-motivated players in all three phases of the game? The win, as it happens, made the Patriots one of just three teams in the league with just a single loss at this point. And you can be glad we don't publish email addresses with the emails in Ask PFW or my guess is you would be bombarded with some pretty unflattering responses to this. You're welcome.
Andy Hart
Before the whole world was drooling over Darrelle Revis, Nnamdi Asomugha was unilaterally regarded as the best CB in the entire league. The Raiders just came out and announced that their whole team is currently on the trade block. If there's any player in the league who would be worth one of our 1st round picks, 2nd round picks, or even one of each, it has to be Asomugha. A couple of years ago, Asomugha had little defensive statistics throughout the season because opposing quarterbacks were just afraid to throw his way. Imagine how having his presence in our secondary would appease all the nervous Patriots fans right now.
Ben Potts
I wouldn't mind seeing a guy with Asomugha's skills in a Patriots uniform. Not sure if he's the best corner in the league, but he's certainly a very good player who's in that conversation. Bill Belichick has spoken very highly of Asomugha in the past. But he does make a lot of money and I believe he has a weird contract moving forward that includes provisions that he must be paid the average of the top five quarterbacks in the NFL or $16.75 million. I'm not sure that would be palatable to the Patriots, especially if it also took a first-round pick to land him.
Andy Hart
Do the guys at PFW think it makes a difference that Brady hasn't played without a star receiver since his knee injury. Brady had moss to make his return easier. Now I see Brady having to stand in the pocket and go to his 3rd and 4th option on plays more often, It may take him some games to move past Moss.
Tauo Adenijij
Brady is obviously in a transition phase in terms of his passing attack. For some of the game on Sunday the transition didn't look too good. Then, the unit made the plays it had to in the end. It also got a good boost from the defense. And while he may not currently be paired with any future Hall of Famers, as was the case with Moss, I still think there are a couple pretty good "star" receivers on his roster. Wes Welker is an All-Pro. Deion Branch, when with Brady, is a star receiver. He proved that again on Sunday. Maybe one of the youngsters from a group that includes Aaron Hernandez, Rob Gronkowski and Brandon Tate will end up a star. As Branch said, Brady is special in that he makes his receivers more than they might otherwise be. That's not just homer-speak from Patriots fans, it's coming from one of the mouth of one of the horses in question.
Andy Hart
I got this idea ... (via 'copy n paste' from Adam Schefter of ESPN) ... Logan Mankins to the Bears for Tommie Harris and a fourth-round. I thought this makes a lot of sense. Do you agree? Will this happen? Thanks.
Danny Austin
Since the trading deadline is in the process of passing, I don't think it's going to happen. I'm also not sure I'd make that deal. I like Mankins more than Harris. I'd still like to hold out hope, no matter how faint, that Mankins could remain in New England over the long term. I also don't think Harris is a good fit for the Patriots two-gap, read-and-react, 3-4 front.
Andy Hart
I know why the Patriots traded away Randy Moss. It was their bye week. Bye Randy. And thanks for the great memories. My questions for this week are about the running game. Do you think the Pats can compete with the running backs they have? Can we expect them to use more "dink & run" pass plays to make up for the lack of backs?
Mike Margolis
As I said in an earlier answer I think the ground game, and by extension the virtual ground game, will come in a variety of ways over the next couple months. Sometimes it'll be a tradition back like Green-Ellis or Taylor. Sometimes it will be change-of-pace plays for Woodhead and others. Sometimes it will be end arounds. And sometimes it will be the short passes and screens that are an extension of the running game, like this team did in the past under Charlie Weis. When you don't have an elite, every-down back to ride on the ground you have to be more creative. But it doesn't mean you can't be successful.
Andy Hart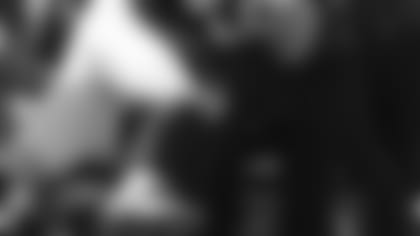 Would you say that running back can be taken off of the needs list for the Patriots in this offseason even though it is still early? As a fan I am very happy with both Law Firm and Woodhead, I actually get frustrated when other running backs get in and carry the ball because it seems that the duo of Law firm and Woodhead are the only ones that produce. In my opinion it appears that these two are all the Pats need at the position. Any thoughts? Also could we possibly see the Pats make a move for Merriman once released?*
*Jacob Templar
I don't think running back will be removed from the list of needs. In fact I think there is a chance that the Patriots target a running back in the first couple rounds of next April's draft. Green-Ellis has done a decent job, but I don't think he'll ever be the top dog in a championship backfield. Woodhead is very impressive and maybe he can be groomed to take over the Kevin Faulk role full time. But the need is still there for a young, every-down back to help carry the load moving forward. With extra picks in each of the first three rounds next spring I think there is a good chance we see a young back join the backfield mix. And don't forget that 30-something backs Faulk, Taylor and Sammy Morris could very well all be gone after this season. More bodies will be needed and it would be nice to have a top-end talented young player to develop at the position. Don't let the Laurence Maroney era scare you away, it is possible to draft and develop a star running back. I think it's time for the Patriots to take another shot at it.
Andy Hart
OK, I heard that Merriman is being released after he gets healthy. My question is does he go to waivers or can we just swoop in and pick him up and sign him?
Israel Lopez
Like all vested veteran players who are released following the trade deadline, which is actually today (Oct. 19), Merriman will be subject to waivers. That means, given the current standings, the Patriots would be one of the last teams to have a shot at him.
Andy Hart
Now that Shawne Merriman is going to be released do you think the Patriots might try and sign him on a one-year deal. Or do you see us drafting another linebacker, such as Casey Matthews or von miller. Thanks
Andy Frye
Hey guys, I know you're strongly opinionated on certain characters, but Shawne Merriman is going to be available. Given the team's need to get better on D, should the Patriots take a chance on him? It's only for half a year, and if he produces and behaves, he could be a nice pickup. This will increase our chances of a SB title.
Hank B.
To claim Merriman off waivers it would cost a team a prorated portion of his $3.29 million contract. Most assume he'll clear waivers and become a free agent. I have to say I'd kick the tires on Merriman. Though he's not nearly the player he was, I've been pretty consistent with my statement that there isn't enough depth at the OLB spot in New England. If he came crawling to the Patriots for the end of the season to try to revive his career I'd be interested on a low-money deal. I don't think it will happen, though. I do expect the team to take an edge player early in next April's draft. The guy I've had my eye on is Robert Quinn, who's now suspended for the year at North Carolina. But there are others in the 3-4 OLB mold.
Andy Hart
Hey guys. I'm writing from Calgary Canada and appreciate the work you all do. I have a question regarding the stockpile of draft picks in 2011 and what will happen with these due to the pending lockout. Will more college players not make themselves eligible for the draft in 2011 due to the lockout, thus detracting from the overall talent in the draft pool? If so, do you think we will get full value for the 8 picks we have in the first 4 rounds? Thanks in advance!
Quinn Corrigall
I don't think the labor issue will have a huge effect on the draft. Many thought that a few more players than usual entered last year's draft early to avoid any possible rookie salary cap that might be put in place. My guess is that you will see a pretty average class this spring. If guys wait, there is a better chance that the following draft will include a new structure for rookie deals. So underclassmen who are seen as high draft picks might as well take their chances this fall. As we've said already, the NFL draft will take place as normal next spring. If there is a lockout, it will come after that. And there is no guarantee that if there is a lockout next summer that it will run into the regular season. It's all up in the air, but I'm not sure it will dramatically affect the class of players avaible next April, so I think the Patriots should be able to get at least average value for their stockpile of picks.
Andy Hart
Hey guys I got a couple of questions for you because the game wasn't televised in Florida so I have no idea about how our young defense has looked besides the stats I see on NFL.com. What happened to Darius Butler? Has Arrington looked that much better than him to warrant a benching? Butler gave up a lot of plays to the Jets but at least he was around the ball so there was room for improvement. Also, I'm sure you guys are sick of answering questions about our OLBs but I have to ask about what you guys think of Cunningham's game so far. Do you see any significant improvement? What about Crable, how has he looked? Keep up the good work!
Serge Yanaki
Butler has been benched and hasn't really played much. Dating back to training camp practice action he's struggled to make plays, even when in the area of the receiver. I'm interested to see when he gets back on the field and what he can do with his second chance. Arrington has shown a physical style, but I think he's also struggled quite a bit. I wouldn't say he's been too much better than Butler, if at all. But that's a view from afar, not knowing the specific coverages on a given play or seeing the coaching film. As for Cunningham, I thought he had his best game on Sunday against the Ravens. He stayed home for a tackle for a loss on a Ray Rice cutback. He got the edge and his hand on Joe Flacco for a strip sack. I thought he also did a better overall job setting the edge, something he struggled at in earlier games. I saw more of a spark in his play and it gives me hope looking down the road. I can't say the same thing for Crable. I haven't seen him do much and don't really expect him to suddenly blossom late in his third NFL season, even if he is finally healthy. But there are plenty of other young players who are developing that have me excited about the defense as a whole moving forward.
Andy Hart
Hello. It was suspicious that Willis McGahee did not play against the Patriots on Sunday. Do you know if a trade of Willis to the Patriots for a draft choice was imminent, but that the Ravens changed their minds after the Patriots won ? Thank you.
Lou Rozzi
A Transplant in Maryland
I did think it was weird that McGahee didn't play on Sunday. He said it was just a coaching decision. Rumors swirled about a possible trade – although not necessarily to the Patriots. And John Harbaugh shot those down. It was clearly a strange situation. But I doubt it revolved around any aborted trade with the Patriots.
Andy Hart
If I'm not mistaken, Chung seemed to be lining up as a nickel corner in sub packages yesterday on D. What happened to J. Wilhite/D. Butler? I haven't heard anything of Wilhite this season and granted Butler hasn't been great, but you would think that if three CBs need to be on the field for any reason, he would be one of them. Does Belichick really has absolutely no faith in either of those players?
Brooklyn N.
The Patriots have used two different nickel packages dating back to training camp. One has three cornerbacks. The other has three safeties. They actually used each against the Ravens at various times. I think it has to do with matchups and the opposing offense. Some teams run more out of spread sets. That might make an extra safety a better option. Some teams have bigger bodied slot receivers. Again, that might call for a safety. Other times, true spread sets like what the Patriots might have with guys like Welker and Branch, might call for a more tradition three-corner nickel look. In the end I think Belichick is still in the process of feeling out what he has in the secondary and how to use all the various bodies. Butler hasn't played much. Wilhite has been hot and cold in his playing time over the first month-plus. Like the bulk of the defense, it's clearly still all a work in progress for a game plan team that often changes things from week to week anyway. Enjoy the ride.
Andy Hart