1st question: Is Deion Branch OK after last weekends hit? 2nd: How do you think the Pats will do against the Bills?
Bill B.
Kingston, R.I.
You, Bill B., are the coach, shouldn't you be answering these questions for me? Assuming that you are a different Bill B., although I wouldn't be surprised if The Coach emails us a question or two on occasion just to keep us sharp, I will do my best to answer. While Branch wanted to return to the game in Arizona in the second half, I am not so sure the injury is as minor as that would lead us to believe. That was a horrific hit that he took. We won't get an injury report until tomorrow. Expect Branch to be on it. If I had to guess I would say he'll be listed, at the very best, as questionable.
In terms of how the team will do in Buffalo – all things being equal the Patriots are clearly the better team right now. This is a game, even on the road and considering what happened in a similar matchup a year ago, that the visitors should win. But Buffalo's defense is tough and can force turnovers. If that happens it could be a long afternoon for Tom Brady and Co., although I think Buffalo will continue to struggle to score points offensively. I look for New England to win in its usual fashion – it won't necessarily be a blowout, but I don't think it will be in question in the final minutes either.
Andy Hart
Will they be offering the Football Clinic 101 for Women again this year? If so when, and how do I get tickets?
Amy
Deerfield, N.H.
My understanding is that there will be another Football 101, probably in the month of November. More information will be available on Patriots.com as the fall progresses. But keep an eye out on the site and sign up as soon as you can because the event generally fills up pretty quickly.
Andy Hart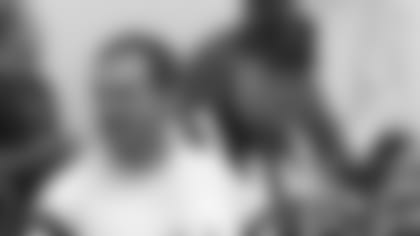 ]()When is Bill Belichick going to get the clue that the LSU players are not that good. During the Colts game, I hear the announcer say, "and Randall Gay has just entered the game" and boom touchdown Colts. Why does he feel that players from LSU are going to be more than just decent backups?*
*Michael
Cincinnati, Ohio
First of all, Gay is a backup. He is a young player with some raw ability who earned his way onto the roster by making plays in training camp and preseason. Aren't you being a little hard on an undrafted rookie free agent? Second, I don't remember him giving up a touchdown in the Colts game. He came in and the Colts had the long pass play near the end of the game, but it didn't result in a touchdown. And as far as making broad generalizations about LSU – come on! If I am not mistaken Kevin Faulk has made some pretty big plays for this team in recent years. And Jarvis Green, a former fourth-round pick, has been a solid contributor including three sacks in last January's AFC Championship game. Late round picks and undrafted guys usually are decent backups, regardless of where they played college football. Belichick has a good relationship with LSU coach Nick Saban and knows the players come to the pros with a solid football background, including playing time in LSU's Patriots-like defense. So until Belichick wastes a top pick on an LSU guy who flops in the NFL, just relax.
Andy Hart
My question is not about the glorious Patriots, but about a post scoring reaction of many players. I've seen Steve McNair (and many others) do it often.McNair puts his hands up beside his head, rotates his hands so that his palms are facing away from his helmet, and has his fingers extended skyward (and thumbs curled in towards his palms).What is this called and what does it represent??? I'm 41 and don't feel outdated, but I'm clueless....please bring me up to speed....Thanks.
Gary
Sharon, Mass.
While I don't necessarily know what it is called, the signal is a reference to McNair's fraternity, Omega Psi Phi. A large number of athletes both in football and other sports, who are members of the same fraternity, do the same type of celebration.
Andy Hart
The way I understand it there are two streaks the Pats are pursuing. One is the 18-game consecutive win streak and the other is the regular season consecutive game win streak. What is that (Pats currently have 14) streak and who holds it?
Len Rucki
Lake Park, Ga.
The 1933-34 Chicago Bears hold the record for most consecutive games won, the record acknowledged in the NFL's Record and Fact Book. That team won 17 consecutive regular season games. Six different teams share the other record, most consecutive wins including postseason play, each having won 18 in a row. That group includes the 1997-98 Denver Broncos, the 1989-90 San Francisco 49ers, the 1972-73 Miami Dolphins, the 1947-48 Cleveland Browns, the 1941-42 Chicago Bears and the 1933-34 Chicago Bears.
Andy Hart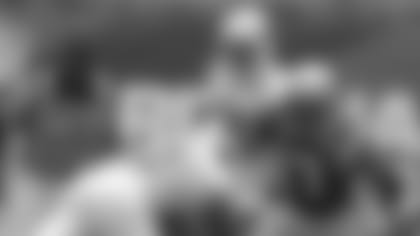 ]()Rodney Harrison got AFC Defensive Player of the Week honors for Week 2. What do players get when they receive such an honor?*
*Stephen Thorud
North Plains, Ore.
Players such as Harrison get a certificate that is signed by NFL Commissioner Paul Tagliabue. Aside from that physical representation of the honor, the players get the pride of knowing they were recognized as the outstanding defense/offensive/special teams player for that week. The attention of the award can also go a long way in improving the player's notoriety and chances of getting year-end honors such as the Pro Bowl or player of the year recognition.
Andy Hart
Hey PFW...what's up? I wanna know what happened to P.K. Sam and J.J. Stokes? Are they on the injury list or were they cut or traded? We haven't heard from those guys since I saw them in Training Camp. Well, if you know, let me know...Thanks!
Becca Koelnych
E. Hardwick, Vt.
Sam is on the active roster. Stokes was released during training camp on Aug. 26th. Sam has been inactive for the first two games of the year and I think he will remain in a similar role as long as the rest of the wide receiving corps remains healthy. There are only so many game day roster spots, and footballs, to go around and right now Sam is just not one of your top 45 players or top five receivers.
Andy Hart
Here's a question and a comment. I think Charlie Weis is the most overrated offensive coordinator in the NFL. Everyone treats him like a Genius, yet the Patriots are always middle of the pack in offensive categories. He has questionable play calling. I saw a third-and-one situation last year where he tried Troy Brown on an around end. Is it a trick up his sleeve? No. Brown gets caught in the backfield and the Patriots have to punt. Let's try the Colts game in the regular season last year. I know the Patriots defense laid an egg, but hear this. They were up by the same five points with three minutes left. They had the ball. First down, he calls a pass play, incomplete, stops the clock. He tries the same thing twice more and burns a whopping 17 seconds off the clock. He did the same against the colts in week 1. 3 minutes left, up by a touchdown and he hands it to Corey Dillon. Gain of five yards. Second and five, smart. Next play (when you want to burn some clock) he calls a pass play. Brady fumbles, they almost lose the ball. Third and five, incomplete. Fourth down, punt. Why do you think Charlie Weis is so highly regarded when he doesn't even know which situations you run which plays?
Brian
Boston, Mass.
Brian, you seem to know, or think you know, about as much as another Bryan I know here at PFW. Let me guess, you are the offensive coordinator on your fantasy team? I mean I can understand Weis' sometimes-unique play calling ruffling a few feathers, but let's keep in mind that he has been in charge of an offense that has played its part in two Super Bowl titles in three years. He also happened to oversee the development of one of the best young quarterbacks in the game today. I too have complained about his play calling at times, including a failure to run the game out, but let's not go overboard. Weis and his offense work to create mismatches and take advantage of an opponent's weaknesses. Does he get a little crazy at times? Maybe. Does his offense continue to do enough to win? Yes. I also think that in terms of running the clock out he will learn to lean more heavily on Dillon and the difference he makes on this offense. Weis has more weapons now than he ever has, but already has a great track record of winning. Let's see what he does now with even more talent.
Andy Hart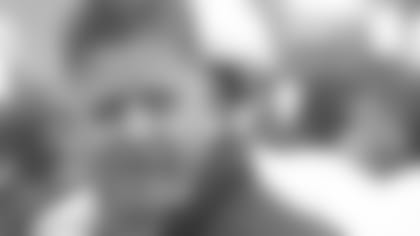 ]()What is on the clipboard that the backup QBs hold on the sidelines?*
*Nathan
Moosup, Conn.
The backup quarterbacks listen to the offensive coordinator, Weis, and record all the offensive situations and play calls on that clipboard. That way the team knows exactly what is called on every play so that when they go back and review the game film there is no confusion as to the call or what should take place on any given play.
Andy Hart
The Think Tank: Patriots face high expectations 24 Sep 04 / by Frank Tadych. This is more of a rhetorical question since I can't ask Rodney Harrison in person. Based on the aforementioned article, Rodney says the players don't care what the folks outside the locker room think...not true, check the video clips of Mr. Harrison after many of the key vic-to-ries from 03 and you'll find him saying "Nobody gave a chance" or something to that effect. Where are he and the other players finding their motivation this year, inward? PFW rocks and so does Rodney.
Lee Gardner
Charleston, S.C.
In the end, all motivation really comes from inside the players and the team. Whether a player chooses to use the media, fans or an event to motivate themselves, they still find an internal fire based on that external impetus. I think most of the players are well aware of what is being said about the team, both good and bad. In the end I think the players are quick to point to people downplaying their success, but they try to ignore the ones that are praising them. They pick and choose what they hear to benefit their motivational purposes. That's what Belichick has trained them to do. And as far as we can tell from the outside looking in, that is what they do.
Andy Hart
First time writing. Since Dana Stubblefield reached a injury settlement with Patriots is he still on IRR or is he free to sign with any other team or Pats? Also does his contract still count against the CAP or at a reduced amount since he settled? Keep up the great work.
Bob McKenzie
Browns Mills, N.J.
Stubblefield reached an injury settlement with the team and was released on Sept. 6. Therefore he is no longer affiliated with the Patriots and is free to negotiate or sign with another team. It is my understanding that the settlement itself as well as any money already paid to Stubblefield (such as any small signing bonus or workout money) will count against the New England, but not his entire salary.
Andy Hart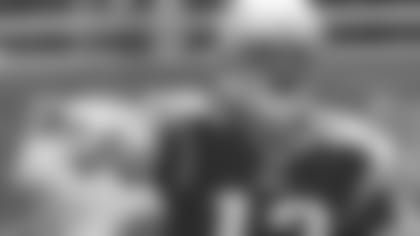 ]()Would the Falcons take a trade Tom Brady for Michael Vick?*
*Cam Glad
Cumberland, R.I.
I doubt it, but I don't know. I think Vick is as impressive an athlete as there is in the NFL today. Whether he will ever win like Brady, or have a surrounding cast that is anywhere near as good as Brady's, I don't know. Add his marketing and ticket selling abilities and I think the Falcons are happy with Vick. And of course there is the little problem that the Patriots would never consider such a trade.
Andy Hart
Dear PFW, First off, thank you for doing a great job keeping us displaced New Englander's in touch with the most exciting team in football. Now to the question: How much of a detriment to the chances of repeating do you feel the schedule will be? By that I mean, the shortened offseason as a Super Bowl team, the multiple non 1:00 Sunday games, and the very early season bye week. Thanks again and keep up the good work.
Brendan
The Corn-Fields, Iowa
As Belichick would say, "It is what it is." When you win the Super Bowl you will always have a shortened offseason as well as a large number of prime time or national games. That is part of what makes it so hard to repeat in the NFL. In terms of the early bye, that is just bad luck. Would I prefer have it in the middle of the season? Yes. But there isn't anything you can do about it. It takes some degree of luck to win a championship. It will take some degree of luck to repeat. By the way, is Corn-Fields really the name of your town or just a description of the area?
Andy Hart
Ron Borges [of the Boston Globe] stated in his column that several Patriots offensive linemen are unhappy with BB having 7-players share the game time. Is he making up stories again and again attempting to create disharmony on a team known for its professionalism and camaraderie to promote himself and sell papers?
Otis
Boston, Mass.
Otis, my man, Borges is not making it up. I know for a fact that Joe Andruzzi is not in favor of the rotation. He is on the record saying he doesn't like it. Most of the offensive linemen agree that playing together with one group of guys can be of benefit, but they are also realistic and know they must produce in whatever role they are put in. This is what the coaches are doing right now and this is how these players must play and succeed. They may not like it, but they don't have a choice.
Andy Hart
Have you read the new book "Patriot Reign" yet? What are your impressions?
(I was impressed by the all-consuming perfectionism in the coaching/scouting staffs and amazingly frequent (at least the way the book related it) resort to profanity.
Jason Jarvis
Washington, D.C.
I have not read the book. To be totally honest I am waiting for my free copy. I mean if they want me to read it and talk about it, and in doing so promote it, you would think they could send me free copy. But I am still waiting. I have read some excerpts from the book and have seen a few things I find interesting. More than the overall tale of the book, the rise, fall and rise of the team, I think those little inside, behind the scenes conversations, notes and stories are what make it unique and interesting.
Andy Hart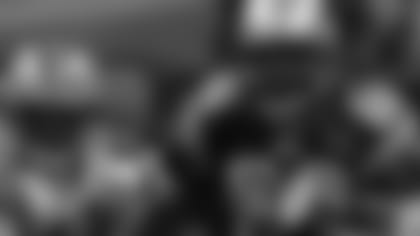 ]()What is Troy Brown's status ??? Hurt...not playing much...will he return as the number one guy ???*
*Brian Haefeli
Gambrills, Md.
As we saw with his playing time in the Arizona game, Brown is healthy. A week off can do nothing but improve that health. Now whether he will be "the number one guy", I don't know. I really think there is too much talent at wide receiver now between Brown, Branch, David Givens and David Patten, for one guy to get all the catches. I think you will continue to see the young guys grow while the old guys still get a number of balls. But for my money, if you need one key catch in a big game, Brown is still the guy you throw to.
Andy Hart
What's with the release of Je'Rod Cherry! He's my favorite Pat's player. Do you think they will sign him to the practice squad?
George Bissell
Chepachet, R.I.
With all due respect, Cherry he was one-dimensional special teams player. The eight-year veteran was an excellent kick coverage guy, but had virtually no value on defense. Guys like that become expendable when other players can handle both the special teams work and defensive duty. He is not eligible for a practice squad spot. The eight-man practice squad is only an option for guys with very little, if any, NFL experience.
Andy Hart
Is it just me or are some the Dolphins players from the Unbeaten 17-0 team suffering from "TimeWarp-itis"? It was so much easier to be a dominant team back then, even though their achievement is otherworldly. It just bugs me that they are treating the Pats like 2nd class citizens. But, my main question is, are we seeing the emergence of Mr. Daniel Graham as one of the league's better tight ends. All of the Jeremy Shockey hype died down pretty quickly didn't it?
Dave
Minneapolis, Minn.
In terms of the undefeated Dolphins, I think they can say what they want until their unbeaten season is matched. As the saying goes (I think it was Ric Flair, but there may have been a more legitimate source), "If you want to be the man you have to beat the man." But moving on to Graham, I do think he has a chance to develop into one of the better tight ends in the league. He is already at that level as a blocker and if he keeps making plays in the passing game like he has done in the first two weeks he becomes the all-around package. People have questioned Graham for two years, but it looks like he might just be on the verge of living up to the hype he entered the league with as college football's top tight end.
Andy Hart
One of the biggest areas for improvement this past offseason seemed to be increased red zone production. Too many drives last year stalled inside the 20 and we were forced to kick field goals and keep opponents in the game longer than we should have. The additions of Corey Dillon and Ben Watson as well as the maturity of our young wide receivers and Daniel Graham were touted as the answers to our lack of red zone production. I know that we are only two games into the season, but after watching the second half of the Arizona game I was again concerned. What's your take on their red zone struggles and have BB and Charlie Weis made this a point of emphasis?
Mark Damiano
Silver Spring, Md.
You are correct in believing red zone production was an emphasis this offseason. I think the first step in improvement there was the acquisition of Dillon. He is the kind of back that makes the running game a threat at any time, anywhere on the field. And as we saw in Arizona with the two touchdowns, a more consistent Graham can be a strong red zone option. One thing that really hurts an offense in the red zone is penalties. The team has already made its fair share of mistakes inside the 20, ones it can't make if it is going to evolve into a consistently successful or even dominant red zone team. Over the season though, thanks in large part to Dillon, I do think New England will be a more efficient red zone squad, improving on its current middle of the pack ranking in the AFC.
Andy Hart
Hi guys. Great site. I read every week. Just one thought, with all this emphasis on pass interferences and all. Looking over the stats of the first two week of the season does it seem that interceptions have gone up over last year but scoring has stayed the same over the same span? Just a thought that we are making too much over nothing?T.L. Menard
San Diego, Calif.
Sports fans, especially those tied to New England teams, making too much of something? I don't believe it. I mean New England sports fans are the most level-headed people on earth. And sports fans in general never jump to conclusions. You must be mistaken. Maybe you have been out in the sun too long. Move back to rainy, cloudy, cold New England – away from all those beautiful Southern California women -- and you will start thinking more clearly again.
Andy Hart
Why is everyone acting like Troy Brown is washed up just because he's been injured for one game? Brady overthrew him on what would of been a 50yd TD against the Cards. I still think he's the Pat's most valuable WR and that without him I don't think they win 2 championships.Chuck Kieser
Rogers, Ohio
I assume you already read my answer to the Brown question above, but I totally agree. Is he a bit older now? Yes. Is he done? No. And there is no way you win the Lombardi Trophy twice without him.
Andy Hart
It seems instant replay is becoming a more and more important part of each and every NFL game. It also seems that some teams understand how and when to challenge a play. This past Monday night if Coach Tice would have challenged TO's TD it would have been over turned. I realize he had no idea of how close a call it really was, and therefore did not throw the red flag. My question is do you know if the Pats have a system or a plan for one person to watch the replay, either at the stadium or on a TV somewhere? The Pats pride themselves on preparing for the little things, or even things that may only come up once during a whole season. It seems this would be something we would use to our advantage.Pete Condon
Tampa, Fla.
While Belichick obviously has the final say on a challenge, members of his staff in the coaching booth advise him on such plays. Those in the booth can view the play on the TV monitors and communicate down to the head coach their opinions on the play. And then he can make the review decision based on his own eyes and the advice of those in the booth.
Andy Hart
My wife and I were at Sun Devil Stadium for the Cardinals' game, and saw Bill Belichick shake hands with Dennis Green on the field after the game, then go over and give a big hug to Dyshod Carter (#35 of the Cardinals). Any idea what the relationship is between Belichick and Carter, who's only been in the league for 4 years (three with the Browns)?Jeffrey Boutwell
Spotsylvania, Va.
Carter was on the Patriots practice squad in 2002 and then attended training camp with the team in 2003. Before that he played in five games for the Browns in 2001. He now plays for the Cardinals.
Andy Hart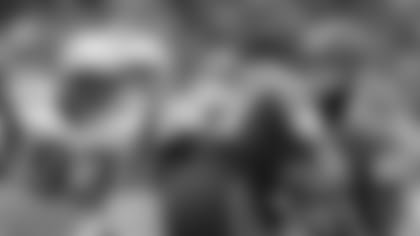 ]()Hey that person that wrote in and signed Lloyd Christmas from Providence is Jim Carrey's character from the movie Dumb and Dumber. Also when he says the thing about working 40 hours a week, it's a line from the movie. How happy are we not to have Drew Bledsoe. He stinks, but we probably would have seen Brady anyway that season. Who holds the record for most rushing yards for a season for a Patriots running back? Dillon looks good so far, but its still early.*Sean
Raynham, Mass.*
Thanks for clearing up the reference. I think some of us here got it, but clearly the sheltered Bryan Morry did not. And I think you might be jumping to conclusions about the Bledsoe comment. PFW's Paul Perillo still looks fondly upon his fallen quarterback hero. As for the meat of your question, Curtis Martin set a Patriots single-season rushing record with 1,487 yards in his rookie season of 1995. With 244 yards in two games, Dillon is on pace for 1,952 yards in 2004, a total that would shatter the existing mark.
Andy Hart
P.K. Sam is such a fun name to say. But what does the P.K. stand for? Also, is he currently on the PUP or is he currently available to play?Paul Mazzoni
Safety Harbor, Fla.
As I said earlier, Sam is on the active roster but has been inactive for the first two games. He is available to play if, and when, he works his way into the lineup at a very deep wide receiver spot in New England. His full name is Philip Kenwood Sam II.
Andy Hart
I know the stats in a box score don't fully capture a Pats' dl's contributions on defense but Richard Seymour's stats are pretty poor as of the first 2 wks of the season. Is this due to not having a top end nose tackle? Or is it teams are scheming against him more this year?Moses
Concord, Calif.
I think there are a lot of factors coming into play for Seymour's lack of production. I think he does miss the dominant force of Ted Washington on the inside. And there is little question that, as one of the best defensive players on the team, opponents scheme for the two-time Pro Bowler on a weekly basis. Seymour has also referenced, pertaining to the Arizona game specifically, being used as a decoy at times to allow other people to pressure the quarterback from the edge. How much this has happened, only the coaches and Seymour really know. But I still believe he is one of New England's top defensive players and that by the end of the season his dominant defensive contributions will be much more obvious and will show up in the box score.
Andy Hart
I have no other place to ask this question so I shall ask it here: Ever since the 2001-2002 Super Bowl when the Pats faced the Rams Kurt Warner hasn't been the same player. Before that Super Bowl he was possibly the greatest quarterback ever. After the Super Bowl he has become half of what he was. How is it possible that one game and one team can change a person's career so dramatically?Peter MacLauchlan
Dracut, Mass.
First off, I don't agree that Warner was "possibly the greatest quarterback ever" before the 2001 Super Bowl. He had a great run there, but it was too short to compare him to the greatest ever. Since then he has dealt with numerous injuries, including those to his thumb and concussions. Now with the Giants, and seemingly healthy, he is winning games again and looks better than he did near the end with the Rams. I think you are being too extreme with your analysis. I don't think he was as great as you thought before the Super Bowl or as bad after.
Andy Hart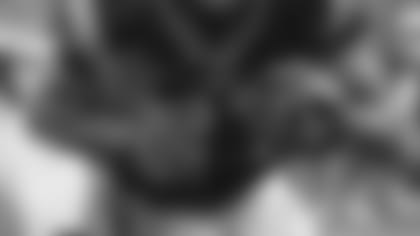 ]()I am thinking, is it possible that we may have a ton of picks in the first four rounds next year? A 1&3 for Ty Law, a 1&3 for David Givens assuming he leaves in UFA at a high tender, a 3 or 4 for Rohan Davey, and a 3 & 4 because we lost Damien Woody and Ted Washington. How close is this to reality?*Matthew Mackinnon
Norfolk, Mass.*
Is Andy Hart a 6-5, handsome, rich, famous, superstar in your little world? Or did you just celebrate a little too much after the win in Arizona? At this point the only additional picks that I realistically see coming are for the loss of Woody and Washington and some of that loss will be counteracted by the additions of Keith Traylor and Josh Miller. I would be shocked if any of your scenarios take place. Your world does sound like a fun place though.
Andy Hart
Even though I am a true Pats fan, I am not convinced that the Pats run defense has really improved. Sure they only limited Emmitt Smith to only 31 yards, but given the fact to the poor play of the Arizona's line and the aged Emmitt Smith. They have a tough run schedule with Jamal Lewis, Shaun Alexander, Curtis Martin, Duce Staley, Marshal Faulk, and Priest Holmes, I am very worried that this was not the defense that will stop the run in these games. How about your opinion?Jason Liberty
Philadelphia, Pa.
Hey Jason, I am proud to answer a question from someone as famous as yourself. I mean they named a bell after you and all. Anyway, I am not that worried about the run defense. I don't think it will be as good as it was a year ago, but it doesn't necessarily have to be. Let's keep in mind that the Patriots have a much better offense in 2004. And none of the teams you mentioned are as balanced as the Colts three-headed attack of Peyton Manning, Marvin Harrison and Edgerrin James. You will be able to focus more on stopping the run in those games if you choose to, a luxury you don't have against Manning. As I have said in the last two weeks, you won what may be your toughest game of the year on opening night against a dominant offense. You aren't likely to see anything like that again. New England has good experienced defensive players and good defensive coaches. They were good last year and I believe they will be good again this year. But as 2002 showed us, we won't know for sure until we see the season unfold before our eyes.
Andy Hart