I think everyone around the league agrees that the Pats have one of the top five offenses in the league. On the other hand, we all know about the other side of the ball. My question is with the addition of some pretty talented draft picks and some second- and third-year players having a full training year behind them, will the Patriots be any better on the defensive side of the ball? It can only get better!!
*Bill Shute
*Shoot, Bill (see what I did there?), you answered your own question. Last year's defense was about as bad a one as you'll ever see. So, it stands to reason that the only way to go for them is up. New England's defense will be better in 2012, I'm sure, but don't get too excited. I don't expect them to rival the Patriots' offense anytime soon. It would be unrealistic to expect the additions and changes they made to be good enough to make that big a leap. But they have made progress, at least on paper. It will be interesting to see how well these new players are integrated into the scheme when training camp starts in a couple of weeks.
*Erik Scalavino
*Has Dont'a Hightower signed yet? If not, I thought the new CBA was to prevent holdouts like this?
*David Molstad
*Hello. Long time reader, but never have sent in a question. I see that as of today, Dont'a Hightower remains unsigned. I thought with the new CBA and the rookie scale, the amounts that the first round draft picks received were established. Why can't this be a done deal? Are the Patriots trying to low-ball their offer? Thank you.
*Mike Milbury
*To be clear, Hightower is not a holdout at this point. A player is considered a holdout if he is unsigned when training camp begins (or, in some veteran cases, when he is under contract and refuses to show up until he gets a renegotiated deal). You're both right, though, about the collective bargaining agreement signed last year. The rookie wage scale is designed effectively to eliminate rookie holdouts. And Hightower is not the only first-rounder without a deal at this late stage (there are 13 others, including the first eight picks). Indeed, there are also a number of second- and third-round selections around the league who still haven't inked deals yet either.
I'm not sure exactly what's holding up Hightower's case in particular, but with all of New England's other draftees in the fold already, I highly doubt they're trying to stick it to Hightower. My guess is, like last year, you'll see all this sorted out within the next two weeks, and every rookie – Hightower included – will be ready to go once camp opens.
*Erik Scalavino
*What players do you think are going to start in the front 7?
*Viraj Patel
*Is Chandler Jones a starter for the Patriots? I had not heard much about him. The same question about Hightower.
*Mau Morales
*At the risk of sounding like Bill Belichick, it really is pointless to dwell on which players are on the field for the first snap of the game. In today's game-plan-specific NFL (made famous by the aforementioned Patriots head coach), starting lineups change so frequently, often week to week, based on personnel matchups. That's why it's more important to focus on which players contribute more, and when.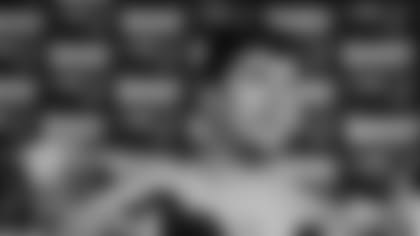 For instance, a guy like rookie Jake Bequette might not be a regular "starter," but if he comes into the game on obvious passing situations and is able to get to the quarterback the way he did in the SEC the last four years, he'll be a much more valuable contributor (in all likelihood) than the player for whom he's subbing.
Obviously, guys like Jerod Mayo and Vince Wilfork (both captains in recent years) will be on the field as much as possible and from the get-go. They're among the most talented players on this defense and can't afford to be replaced often. Aside from them, tough, it's anyone's guess who else will surround them. That will start to be decided in two weeks, when the players actually put pads on and begin practicing for real.
That said, I would anticipate seeing a lot of Kyle Love next to Wilfork, when the Patriots are in a 4-3 look, but they could easily switch out of that to a 3-4 (Wilfork has played end as well as nose in both schemes). I would also hope that newcomers like Jonathan Fanene and Trevor Scott will be regulars in the rotation – whether they start or not is immaterial to me. Ditto for rookies like Hightower, Bequette, and Chandler Jones. You'll probably see plenty of Rob Ninkovich, too, but there will be a lot of competition for jobs in the front seven. I'm anxious to see it play out.
*Erik Scalavino
*What do you see our secondary looking like this year? In the past, it's been Patrick Chung (when healthy), James Ihedibo, Sergio Brown, Devin McCourty, and Kyle Arrington. but this year with Ras-I Dowling back, Sterling Moore stepping up his game, drafting Tavon Wilson, and a highly talented-low risk Alfonzo Dennard, and then FA addition of Steve Gregory and Marquice Cole (not expecting Cole to produce), do you see a rotation or who do you see our DB starters to be?
*Jeremiah Daly
*Following up on my above answer to questions about starters and their significance, yes, there will be a rotation at DB, but probably not as much as in the front seven. Heading into camp, I expect the "first-team" safeties to be Chung and Gregory, with a serious push from Ihedigbo and injury-prone Josh Barrett, if he can stay on the field. Wilson will also be given every opportunity to contribute.
At corner, I see McCourty at left, Dowling at right, and Arrington in the middle, with Moore and Dennard filling in as needed. I can't see the Patriots keeping more than 10 defensive backs, and there will be quite a fight for jobs at the middle and bottom of the roster.
*Erik Scalavino
Looking at Aldon Smith and Jason Pierre-Paul, Chandler Jones has the same kind of body type as both of those guys. Do you think his rookie season will be closer to that of Aldon Smith's (14 sacks), or JPP's (4.5 sacks)?
*Finn Haney
Seeing how he doesn't even have 14 career college sacks in three seasons at Syracuse, I'm going to manage expectations and say he won't have a Smith-like rookie season. Maybe I'll be wrong, as Jones was on a pretty good pace last season (4.5 sacks in just 7 games), but, boy, 14 sacks is a lot to ask of any player, particularly a rookie. Jones' numbers may wind up being more like Pierre-Paul's, but if Jones turns out to have a similar career arc, that wouldn't be so bad, now would it?
*Erik Scalavino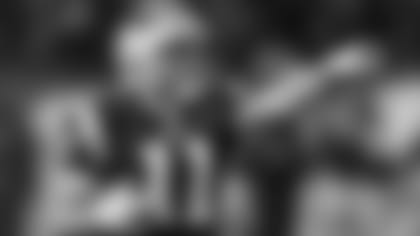 With the upgrades at wide receiver and safety and the lack of fifth- and sixth -round draft selections in 2013, I think the Patriots may deal Julian Edelman for a fourth-round draft pick in 2013. I think Jeremy Ebert will make the team as a kickoff and punt return man. He has 4.2 speed and Edelman fell off in that area last year. Ebert also has more potential as a backup to Wes Welker. Do you see a possible trade of Edelman on the horizon?
*Bobby McAllister
No, I don't. I also don't see your point about Edelman "falling off" in the speed area. He has developed into one of the league's better punt returners, in part because of his shiftiness and speed. It's rare to see a player who's really good at both kickoff and punt returns, so, to expect Ebert to win a job based primarily on those two factors is a reach, at best. You're basing this purely on his wheels? He was clocked at 4.38 at his Pro Day, not 4.2, as you suggested, which is still impressive, but speed alone doesn't mean you'll be good in this league. Ask Bethel Johnson.
By the way, can Ebert play defensive back, too? Because Edelman proved he can at a competitive level. Edelman still needs to improve as a receiver, I'll admit, and Ebert should provide some good competition in that department – maybe even in the return game – but I'm not prepared to part with Edelman.
*Erik Scalavino
Great stuff, as usual! I have a question regarding the signing of TE Tyler Urban. As a WV fan, I know he's got good size and can catch just about anything thrown his way...but with Hernandez and Gronk, why is BB stockpiling tight ends? Second quick question... does Urban have a shot to make the team? Haven't heard much after his signing. Thanks guys! I anxiously await my next issue of PFW!
*Greg White
Sounds like you're more of a Mountaineer fan than a Patriots observer. Because if you were the latter, you'd know that New England was bitten pretty hard by the injury bug at tight end this spring during organized team activities (OTAs) and mini-camp. As a result, that position became something of a revolving door, with several players acquired, released, assigned to IR, and so forth.
Urban was an emergency signing at the time. The Patriots needed extra bodies just to perform the drills and run the plays in spring practices. Yes, the team has Gronk and Hernandez, as you mentioned, but they need depth, too. Free agent Daniel Fells was thought to be that player, but he's yet to suit up as he deals with a nagging injury. If healthy for camp, he'll be the odds-on favorite to win the third TE job. Urban, in all likelihood, will be fighting for a spot on the practice squad, unless he does something phenomenal in camp.
*Erik Scalavino