Hey PFW I was wondering why some players were put on PUP while others were put on IR. Jake Ballard was put on PUP, but I thought he would be out for the year? Is there a chance he could play in 2012?
Mike McGlaughlin
Only players who fail their physical and do not participate in training camp are eligible for PUP. Ballard was unable to practice throughout camp so that made him eligible for PUP. While I do not think there is much of a chance of him playing for the Patriots this season, there's no reason to make that determination now when things could change for him from a health standpoint over the next three months. Remember, team can wait until as long as Week 9 before they start practicing and up to Week 12 before they need to be activated. If at that point Ballard is still not ready to go, he'd be placed on IR and lost for the season then. Players who take part in camp and get hurt, like Dane Fletcher, can't go to PUP so that's why he went to IR.
Paul Perillo
PFW, why was I cut? Don't you think either I or Donte' Stallworth should have been kept for depth? What if there is a major injury to Wes Welker or Brandon Lloyd, do you think Deion Branch can step up?
Jabar Gaffney
Well Jabar, you'd know the answer to the answers to these questions better than I would. But since you asked, my guess if your inconsistent play throughout camp, coupled with you leg injury suffered late in camp, combined to earn your release. Once you're healthy I'd say there's a chance the Patriots might ask you back, but if that happens you'll need to play better than you did during the first two weeks before you got hurt. As for Branch, I know this may be difficult to hear but he's a better player than you. He's a better fit out of the slot and has the ability to play outside at least as well as you. If there are injuries elsewhere, perhaps the Patriots will regret making these decisions. But based on results I'd say Branch has been better.
Paul Perillo
Good to see the Pats lock up a guy like Aaron Hernandez. What does that mean for Welker? I have a feeling he may be traded before the season starts.
Jason S.
The possibility of Welker getting traded has been floating for several weeks. I just don't see it happening. I'm not dismissing the chance completely, but Welker remains a big part of the offense and losing him at this juncture – especially with the veteran wideouts that were cut – would leave a hole. I don't really see a huge connection between Hernandez' signing and Welker's future. Basically, in my mind Welker is here for 2012 and after that, if he's still looking for a long-term deal, Hernandez contract or not I believe he'll be gone. If he chooses to take a short-term, moderately priced contract then he could return. Hard to say at this point with a whole season to be played. Things can change dramatically in a season.
Paul Perillo
How much of a difference does a Pro Bowl guard make to a tackle? Marcus Cannon looked OK last year. So did Nate Solder, but that was with two Pro Bowl guards. Cannon is looking more like the guard he was originally drafted as. I am concerned with the tackle depth. Dante Scarnecchia has not yet worked his miracle on the O-Line.
Michael S.
I do believe having consistent players lined up next to the tackles will help. Especially when they're players of the caliber of Logan Mankins and Brian Waters. But having talented players lined up next to you isn't a cure-all. The Patriots need to figure out which players are going to be part of the equation and work toward getting some cohesion among that group. Mankins and Vollmer are back and that should help. Solder is a talented player who should benefit from Mankins' presence, but he also needs to develop some consistency on his own. While I am concerned about things currently, I do feel Scarnecchia will gets things settled down well enough to keep Ton Brady healthy and for the offense to thrive.
Paul Perillo
With Ryan Mallett backing up Brady against the Bucs, is there a chance BB makes a surprise cut in Brian Hoyer? I know he's said in the past that it's a risk to go into the season with only two quarterbacks on the roster but he did it none-the-less.
Pascal Rawls-Phillippe
Belichick has proven that he's unafraid to stick with two quarterbacks but I'd be surprised if Hoyer was let go. Mallett has come on in recent days and Hoyer seems to be struggling a bit. That said, Hoyer has more experience and would likely be the better option if Brady were to go down. His style is closer to Brady's than Mallett's is and he'd likely be in a better position to fill in. However, Hoyer would not be a lock to make it at this point if Belichick feels the need to find a roster spot elsewhere. But if that were the case I'd expect to see the Patriots try to work a deal for Hoyer in an effort to pick up a late-round pick. I think he stays, though.
Paul Perillo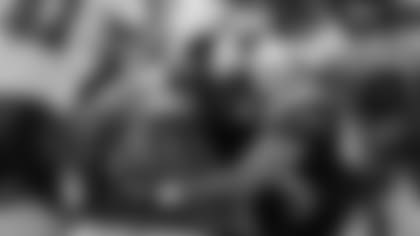 For me Nate Ebner is having the most impressive camp/preseason of all the rookies. Chandler Jones and Dont'a Hightower are living up to expectations, so while enjoyable, it's not impressive. Ebner has been making plays and seems like a hard-working, smart player. While still rough, I think he has tremendous potential and I see him living up to it. Steve Gregory will start, but he is older. In coming seasons I see Ebner replacing him. Thoughts?
Mike Aboud
Last night was the first game that I really got to see what Nate Ebner can do. He was in on almost every play and was very impressive. I couldn't help but draw comparisons between him and Bobby Boucher. Do you think he could possibly have the same impact for the Patriots defense this year as Bobby did when he joined the Mud Dogs? The guy is ferocious. Thanks a lot!
Joe Hedglin
"Mmmy Mmmama says that alligators are ornery because they got all them teeth and no toothbrush." Maybe that's why Ebner is such a good tackler … his teeth hurt. At least that's what Bobby Boucher thinks.
Paul Perillo
Count me among those who have been quite impressed with Ebner. His athleticism was apparent before he even arrived. All you had to do was watch his rugby highlights. But what I didn't expect was his quick assimilation to defense. I expected him to compete for roles on special team but figured it would take a while, at least a year, before he'd be in line for regular time on defense. But he's shown remarkable instincts at safety for a player who's gotten very little playing time on defense over the years. Thus far he looks like he could be an extra defensive back right away, and if he continues to progress at this rate it wouldn't be surprising to see him competing for more playing time down the line. I don't want to get too far ahead of myself with Ebner because he's going to need to show some consistency and durability in order for those things to happen, but so far I share your enthusiasm.
Paul Perillo
Greetings from the old continent, guys. My question is about Ross Ventrone. Does being cut in the first round of goodbyes means the end of the "Ventrone released/Ventrone signed to practice squad/Ventrone activated" headline? This was definitely the 2011 version of the "Fashion Update: Matt Patricia socks."
Vincent Villette
Not bad, Vincent. Good stuff. In all seriousness, I do think this may be the end of the Ventrone roller coaster. Barring a slew of injuries, I don't see him coming back to the active roster. But clearly Belichick loves Ventrone's work ethic and perhaps he finds a way to earn another life.
Paul Perillo
The Patriots released one of their more applauded offseason acquisitions in Jonathan Fanene last week. Obviously they were originally expecting him to play a big role when they picked him up. With his release, what does this mean for the starting defensive end position he leaves behind? I know to assume his shoes to be filled via committee, mostly Rob Ninkovich and probably Brandon Deaderick, right? But my main question is does this better open the door for the Patriots to reacquire Andre Carter? What do you see happening here?
Ryan Collins
Well, there are few things that need to be corrected here first. Fanene's release was a disappointing ending to what was thought to be a solid signing. He was expected to compete for a role in subpackages as an interior rusher, something the team really hasn't had since Jarvis Green left several years ago. But his departure doesn't really change much in terms of the starting lineup. Ninkovich will start at left defensive end while Chandler Jones starts on the right side. That hasn't changed. Deaderick is a guy who can play inside and out and he'll continue to do so off the bench. As for Carter, I don't think Fanene effects him much either. Fanene is more of an interior rusher while Carter is an edge guy. I know Fanene is listed as an end but he's not really the same type of player as Carter. The veteran could indeed return, but I don't think the chances of that are any greater today than they were before Fanene was let go.
Paul Perillo
My question has to do with the 53rd roster spot and the long snapping situation. Danny "can't snap for bacon" Aiken has been all over the place. Can't Ninkovich do as well or better to give that roster spot to another real football player?
Jackson Perry
I'm not sure where the Aiken bashing is coming from. He's had a couple of wild snaps here and there during camp, but not to the point where it's been a real issue. Jake Ingram was much more erratic before he was let go two years ago, and Matt Katula was similarly wild last summer before he got axed. Perhaps Bill Belichick will look elsewhere again this year, but it won't be Ninkovich. Belichick prefers his long snapper to specialize in that skill. For one, it allows the player to work extensively with the specialists without focusing on any other primary job. The coach believes this is an important element to the kicking game. It's why he likes to have his punter serve as the holder instead of a quarterback who can't spend the same amount of time practicing with the kickers. Plus, having a starting defensive end double as a long snapper is tough in terms of availability. Obviously the chances of injury for Ninkovich would be much greater than a long snapper who just snaps. I expect Aiken to fill that role again in 2012.
Paul Perillo
We seem so thin and we need to bolster up our offensive line, at least I think, if we are to make a run to the Super Bowl. Is there any unsigned good lineman out there that the Patriots could get? If coach called could he get Matt Light out of retirement? Thanks you guys are awesome.
Scott Sears
There has been a lot of Light retirement talk lately and frankly I don't see him coming back. Light was pretty adamant about walking away last spring and I don't think there will be any turning back at this point. But I also don't think the line is all that thin – provided that Nate Solder is able to overcome his early struggles. I am concerned about the second-year tackle because there really isn't another viable option for the left side. But elsewhere along the line I feel there is adequate talent and depth. Solder needs to improve but assuming he does I believe the offensive line will fall in place nicely. And to answer your question, no, there aren't many good linemen available. Ask the Jets, who have been looking for a tackle to replace Wayne Hunter all offseason.
Paul Perillo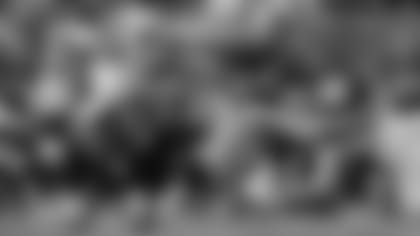 Hey guys as always awesome job! With the signing of Jeff Demps and his return ability and possible change of pace back and the showing Brandon Bolden has had in training camp, could Demps be the next Woodhead leaving Danny out of the running back mix and out of New England?
Jaytee Herrington
I love the potential Demps brings to the equation but I think it's way too premature to pencil him to a full-time slot on offense just yet. Woodhead may not be a fixture in New England for the long term but I believe he's safe for now. Demps has to prove he can handle all the roles a third-down back has like picking up the blitz, running various routes and catching the football consistently. We know he can run perhaps like no other in the league. That should make him a potentially dangerous returner immediately. But I think we may need to wait a bit before we see how well he factors into the offense on a regular basis.
Paul Perillo
The replacement officials stink. Please tell me the owners are talking to the regular officials to try to work things out. I do know Mr. Kraft played a huge part in ending the lockout last year. How involved is he with this problem? And do you think he will be able to help?
Matt Lucia
Personally, I believe the single most overblown storyline of the 2012 preseason has been the officials. There have been so many things that have been accentuated this summer simply because these guys are replacements. Have there been errors? Of course. But many of these same errors would have been overlooked had they taken place with regular officials. I'm not claiming these guys are as good as the real thing, but concerns like player safety and integrity of the game are laughable to me. We all want the officials back because they're the best. But I feel the "concerns" are being blown way out of whack. And I believe they'll be back within the month, for whatever that's worth.
Paul Perillo
Do you think the Pats could end up playing Jeff Demps as a running back? Maybe next year?
Ty Girdley
Definitely. We saw glimpses of his explosiveness against the Bucs in his first game and I'd expect to see more of that going forward. Perhaps Belichick will pick his spots with Demps this season while waiting for him to truly establish a role for himself. But I could easily see him expanding that role as he gets more comfortable. As I said, Demps' explosiveness is worth watching – even in the preseason.
Paul Perillo