Hi guys, I read you every week. You're doing wonderful work. Against Pittsburgh I think the offense didn't do enough. I want to see Taylor Price on the field more often, more than one play. What do you think? Kudos from Peru. 
Luis Lazo
I'm with you, Luis. I think at this point Taylor Price deserves a shot to see if he can help the offense. While the production on that side of the ball has been solid most of the year, lately it's been just OK. The Jets certainly slowed the Patriots down until very late, and Dallas and Pittsburgh held them in check throughout. Chad Ochocinco is not getting the job done so it's time to see if Price can make an impact. On one of his few opportunities against the Steelers he was wide open on a deep ball but Tom Brady couldn't get it to him. Teams are starting to clamp down on Wes Welker and Deion Branch, and the tight ends can only do so much. Maybe Price can add some speed and athleticism to the mix.
Paul Perillo
I heard that Asante Samuel may be available via trade. Is there any chance the Patriots try to get him? It actually might save their season. It seems that the Patriots may have some players that the Eagles would be interested in.
Kert R.
I'd love to see Samuel return to the Patriots, especially since I felt he never should have been allowed to leave in the first place. The problem is the trading deadline has passed so the only way he could become a Patriot in 2011 is if Philadelphia releases him. At this point I don't see that happening since the Eagles are starting to play better and likely have designs on making a run. But Samuel would be a huge piece to have in a struggling secondary.
Paul Perillo
Watching the Steelers defense and that of the Patriots was like comparing apples and oranges. Consider that out of 11 starters, no more than two or three Patriots defenders would play for Pittsburgh, and therein lies the problem. The defense lacks talent, and no scheme or design can fully compensate for that. This defense needs to be adding pieces, not parting ways with them.
Kyle Volo
Pittsburgh has had one of the best defenses in football for quite some time and you're right, the Patriots don't stack up in terms of strict talent. I assume you're referring to Leigh Bodden when you mention parting ways with talent. I agree the Bodden release was curious given his standing as one of the team's top three corners, but it certainly seemed to be a case where the player was unhappy with his role. I spoke to Bodden during training camp about the possibility of moving inside to play in the slot and he didn't seem overly enthused about it. Instead, Bill Belichick decided to replace in the starting lineup with Kyle Arrington and move Arrington in the slot in nickel and dime packages with Bodden coming on the field to play on the outside. Evidently, Bodden wasn't happy with playing less either. So, right or wrong, Belichick decided to let him go. I wouldn't have but the bottom line is the Patriots were ranked last in pass defense with him so he clearly wasn't the answer.
Paul Perillo
With the coach being called a defensive genius, how did we turn into the Colts? Watching Brady on the sideline for most of the Pittsburgh game reminded me of when the Colts could put up 40 on any given Sunday but the defense couldn't stop anyone. Why in the world would you get rid of Leigh Bodden, James Sanders, Brandon Meriweather, and Darius Butler with a secondary this bad?
Brent R.
As I mentioned in Kyle's post, the Bodden move must have had something to do with the player's unwillingness to accept a lesser role. His play on the field was not as strong as it had been in 2009 when he last played, but it wasn't bad enough to cost him a job. Sanders was the one move that really confused me. The Patriots had little experience – none beyond Patrick Chung – at safety and decided to part ways with their steadiest player at the position. It made no sense in August and it looks worse now. Meriweather and Butler were replaceable players who made more mistakes than they were worth. I have no problem with trying others in their place because it became clear that neither was part of the future.
Paul Perillo
I have a question concerning the release of Bodden. As much as I enjoyed watching him play two seasons ago, I agree that injury/injuries have plagued his career so far. But the thing I don't understand is why wait a week after the trade deadline to release him? Is his health the only issue here, or are there things we are not told?
*Robert, Denmark *
I guess this is why I do believe there was more to the Bodden release than simply performance. The Patriots not only waited till after the trade deadline but also after the bye to make the move. If they planned it due to performance it's likely that Belichick would have given himself more time to get others prepared to play. By making the move on the Friday before a game after two weeks off, it's likely that it was unplanned.
Paul Perillo
Ty Law available?
David Hessel
Best post of the day, David. Last I saw Ty he looked about a dozen honey glazed above ideal playing weight, but even still I bet he'd contribute more than some of the current members of the secondary.
Paul Perillo
Ok, so did anyone see Brandon Lloyd catch a TD pass in the S. Louis game? Gee did it take one week of practice to get on the same page? Isn't that what a pro receiver does? Ocho of all players should be good against the Steelers since he played them two times a year for several years but as usual he was a no-show. So tell me PFW, why no trade before the deadline, why keep him around when he is clearly just taking up space?
Tommy Raymond
This is an excellent point, Tommy. To further back you up, Josh McDaniels is the Rams offensive coordinator and he runs the same offensive system as the Patriots. That means Lloyd was able to learn enough to contribute in the same system Ochocinco has yet to master in more than three months. Even worse, the Patriots were reportedly interested in dealing for Lloyd and didn't because of a problem with re-working the contract. At this point, I'd move on from Ocho and give Price and opportunity.
Paul Perillo
When writers and other talking heads such as Ian Rapoport make arrogant comments like "Tom Brady owns Dick LeBeau," don't you think that opposing teams, such as the Steelers, use this as bulletin board material?
Tim Kroeker
You know what I think is the most overrated term in all of sports? Bulletin board material. I know everyone likes to get all jacked up about what players say about the opposition but it all comes down to what happens on the field. The Patriots didn't play well in Pittsburgh and that's the main reason they lost. Last year Brady still owned Dick LeBeau and the Steelers and they went there and killed Pittsburgh. Maybe the bulletin board was broken that day. The Patriots have often been credited with gaining extra motivation from some slight – perceived (more often than not) or otherwise – and I feel that grossly diminished the talent the team had in winning three titles in four years. Without talent and coaching, those teams wouldn't have been successful, not matter how much the other team disrespected them. Sorry for the rant.
Paul Perillo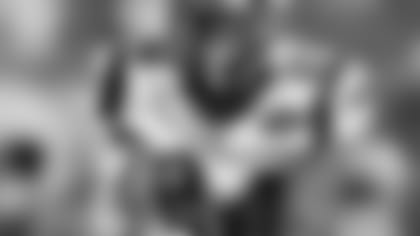 After watching Antwaun Molden and Phillip Adams, I think we need Bodden back, if he is still available. The defense was bad before, but Sunday's game was one of the worst I have seen under Belichick. On the other side of the ball, Woodhead hasn't been getting anything done this year since his injury. Why aren't we using Stevan Ridley or Shane Vereen if BenJarvus Green-Ellis is hurt? We've also done nothing on kick returns. Why is Woodhead the deep man if he is still battling injuries? To sum up - Poor secondary, poor special teams and against Pittsburgh no running game.
Gordon Haim
I've already addressed the secondary situation with Bodden in particular so I'll skip that. I'm not sure where you're getting all these injuries from in the running game. Woodhead hurt his ankle and missed some time but he's been back for three weeks. He simply hasn't been as effective this year – before and after the injury – as he was a year ago. Green-Ellis has a toe injury that has him in the injury report but nothing serious enough to cause him to miss time. Vereen hasn't really played on offense all season so he's not yet an option. I thought Ridley deserved some touches in Pittsburgh but it wasn't a game where they were able to run the ball a lot. Maybe Ridley in place of Woodhead back deep on kicks would be a better option, but the return game has not been good regardless of the returner thus far.
Paul Perillo
Hey Guys love your work but I just got two questions. What are the Pats doing? I know the Steelers disrupted Brady and the gang but they looked totally lost and confused. Are we starting to become predictable?
B. Jonsun
Kind of a broad two questions there. I'll answer as simply as I can. Every time the Patriots lose a game we get inundated with these types of posts. And invariably the Patriots bounce back and win more often than not. I expect this to be no different. Are there problems? Absolutely, on defense especially. But in no way would I fear the team doesn't know what it's doing or that they're too predictable. Write back in another month or so and let's see how things stand then.
Paul Perillo
The defense played horrible, the offense didn't have a lot of time, nor did it make the most of the time it had the ball and Gostkowski missed a FG. Third down was horrible, and you knew what was coming (a pass over the middle to an open receiver). HOWEVER, if we see them again in the playoffs I think we can beat them. All of that and we still only lost by 6 (I am not counting that safety that Troy should have been flagged for creating). Hats off to Andre Carter. Do you guys share my optimism or am I crazy?
Mike Maxey
I really hate to be pessimistic but what are the odds that we can beat any elite team in the playoffs with our defense or lack thereof. What are the odds we actually draft players with talent this year because obviously Bill's formula hasn't worked for the past three years.
Clarence Jarbath
If you're asking me specifically about Pittsburgh and whether or not the Patriots could beat them in a rematch my answer would be yes. Of course, the Steelers killed themselves with penalties all day and cost themselves several points with sloppiness at key times. So if I worked for Steelers.com instead I'd emphatically state that Pittsburgh could beat the Patriots again if necessary. As for your overall optimism, I'd share it more enthusiastically if this were a one-time blip for the defense. Unfortunately, we've seen teams do this fairly regularly, and when the offense doesn't bail it out then the team is in trouble. Looking ahead to the possibility of making the playoffs, it's hard imagine things changing much for three or four games against quality opponents.
Paul Perillo
Can we now cut Patrick Chung and put Jerod Mayo on IR? We're close to getting rid of all our defensive playmakers now, but it seems like we still have a few left on the field. How can we ever realize our true destiny of worst defense ever if we're still making a play or two a game?
Kris Grymonpre
I see what you did there, Kris. Sarcasm … I love it. Some find it immature, which probably explains why Andy and I like it so much.
Paul Perillo
Hello, how are you guys? My question is simple. When it is all said and done, which player will have more rings, Peyton Manning, Tom Brady, Ben Roethlisberger or Aaron Rodgers?
DK
That's an interesting question. As of now Brady leads with three followed by Roethlisberger's two and one each for Manning and Rodgers. But when it's over I believe Rodgers will have the most and here's why. While all are gifted quarterbacks and leaders, I believe Rodgers has the precise passing ability of Brady and Manning along with better elusiveness than Roethlisberger. His ability to move in the pocket and run, I believe, will allow him to win even more than the others. But certainly I'd be happy with any of them leading my team, and as Belichick would say, I'll take Brady over anyone.
Paul Perillo
Why hasn't Bill Belichick played Vince Wilfork and Albert Haynesworth together? I had high expectations that with the both of them playing together the pass rush would get better.
Joe Dabo
The problem has been Haynesworth's health/ineffectiveness. He's missed time with a back problem and when he has played he hasn't done much. Aside from an occasional push here or there, Haynesworth has been basically invisible. He doesn't get a lot of snaps – with Wilfork or with anyone else. The bottom line is Kyle Love has been a better player, and that's why he's next to Wilfork more often than not. I'm also not sure why you expected these two players, who really aren't known as pass rushers, to supply a lot of pressure. I guess they're big and athletic for their size, but rushing the passer has never been Wilfork's strength and Haynesworth hasn't done it in a long time.
Paul Perillo