Dear PFW, my son is a devout Pats fan. He would like to ask you a question. He is concerned that the team would be "softer in the middle" on defense with the departure of some key players. He is concerned that this might cost them another Super Bowl. He wants to ask you this: Are there any strong free agents available at ILB and NT positions (whatever it means)? And if yes, is there a chance, the coach might sign them up? Thank you for your reply!
Mary
Well Mary's son, your concerns are justified. At least Janet's son thinks so (that's my Mom). One of the strengths of the Patriots defense over the past two seasons has been their ability to stop the run and then scheme against opposing quarterbacks and the pass protection. The defensive coaches here do a very good job of creating some confusion and making sure that the quarterback and the pass protection have to make adjustments after the snap. If you don't stop the run well, those strengths against the pass become nullified. But as Bill Belichick stated about a week ago, each team has between 80 and 90 players on their respective rosters at this time so it's not like there are a bunch of talented unemployed players. There are a couple of older players that remain unsigned, guys like Kevin Hardy or Jamie Duncan or even Roman Phifer, but those guys aren't likely better options than what's already on the roster. I think this picture will start to clear up this week as the preseason games get underway. If the Patriots perform poorly against the run in Cincinnati and again against New Orleans next week, they may have to explore trade options just as they did in 2003 when they dealt for Ted Washington.
With the obvious gap left by Ted Johnson's retirement, I would guess that Scott Pioli is already hard at work. The question is: what free agents might the Patriots go after to fill that role and plug the hole?
Mike Luster
Well Mike, as I just told Mary's son, I'm not sure they will go after anyone soon. Roman Phifer is an obvious option, but at 37 years old, it's not like he is going to come in and bang heads for 60 defensive snaps a game as a 3-4 inside linebacker taking on 300-pound guards. I'm sure that Scott Pioli is preparing for a worse case scenario and exploring options that might be of interest to the team, but as of now, I don't see them doing anything. The preseason games could change that.
Boy do I wish I could get paid to talk about sports all day. I hope this isn't a question that has already been posted. Anyways, I was wondering what you think about the idea of trading Seymour after this year is over ... assuming we don't get a long-term deal worked out with him. It's hard to get rid of a guy as talented as he, but it seems like losing Seymour is something the Pats have been planning ahead for, with the drafting of Marquise Hill and signing of Rodney Bailey last year. Obviously if we're going to lose him one way or another, BB and Pioli would want to get something in return, aside from a compensatory 3rd rd draft pick. I would think being that he is still young, very talented and playing a position that is in so much demand around the league, that he would be worth the 1st overall pick or 2 mid to late 1st rounders. But the latter would probably be more appealing to the team, considering the extremely high salary we would have to pay to a #1 overall. Please let me know how likely a scenario this would be, and what we could expect to get in return for him. Thanks for all the input guys!!
Joel Lindgren
]()Joel, you bring up an interesting point in that trading Seymour would bring a valuable draft pick or picks in return, but would those picks be more valuable than Seymour? You don't have to lose anybody. The Patriots will set a value for Seymour knowing that he is a commodity. I'm guessing they will start working hard on an extension after this season, but if a deal is not reached, the club can always use the franchise tag to retain him, which I think is the better option than trading him. Sure, some headaches will come along with this. You probably won't see him in training camp if he is franchised, but he will report for duty in time for Week 1 and play his way into shape under that scenario. Nobody wins with the franchise tag, particularly the player who has only one year of guaranteed money in his pocket with an injury risking future earnings. Agents who hold their players out seeking every last penny don't do their clients much of a service. Now nobody is recommending that an agent offer some kind of ridiculous discount as opposed to signing a franchise deal, but negotiating a fair market deal is certainly a better alternative than simply trying to make a huge splash and being left with a one-year tender. I would not trade Richard Seymour. What if … I apologize … the Patriots don't win the Super Bowl this year, but feel that keeping Seymour for 2006 gives them their best chance to win one more before he goes to free agency? Wouldn't you want to keep him and try to win again rather than trade him for a couple of unproven, unknown picks? I'm not saying the Patriots can't win without Seymour. I'm simply presenting a hypothetical situation. I'm in favor of keeping as many good players as possible. I think trading him would be a mistake. I'd rather franchise him. I'm sure the Patriots recognize Seymour's value. My favorite is when the player claims that a new contract is out of his hands as if it's somehow on the team to simply meet the demand. That's an arrogant approach that should be avoided by players. The player has as much control as the team in reaching a deal. If you ever hear the player say that a new contract is out of his control, he is probably lying.
Does anybody know why we seem to play the Broncos every year on their field? Has that team ever set foot in Foxboro? It just doesn't seem right.Jim D.
It is amazing how often the Broncos appear on the Patriots schedule and how often, it seems, New England has to travel to Denver. The Pats did not play Denver last season, but played them every year from 1995-2003, a string of nine straight seasons, which is a lot for two non-division foes. Consider that over that same span, the Pats never played Seattle. But it's a scheduling quirk that was often determined by the previous year's standings. The Patriots played in Denver in 1997, 1998, 2000, 2001 and 2003. They hosted the Broncos in 1995, 1996, 1999 and 2002. So it's not as lopsided as you think, although this year's trip will make it six visits in Denver in the last 10 meetings. That's not a huge discrepancy. Incidentally, the Pats are 3-6 in those nine games and 2-2 under Bill Belichick.
When I was watching Patriots Video News on 8/4/05, they were talking with a cartoonist who created the Pat Patriot logo. Many people don't know that the very first logo that the Pats had was a blue tri-corn hat that they used for the 1960 season. Who designed the tri-corn hat logo?
Nathan Graf
That would be a man named Walter Pingree, who submitted the tri-corn hat logo to Billy Sullivan. On April 7, 1960, Sullivan wrote back to Pingree and notified him that the team would indeed be adopting his design as the Patriots first logo.
I keep reading about how the passing game is coming along slowly. Is this typical for the time of the year? Last year Brady was on the injury report almost every week, is this healed or are the two related? What are Davey's chances of being cut the year?
Sammy Hagar
Well Sammy, I think the problem is that the Pats have one foot on the break and one the gas. There's too much traffic, I can't pass … O.K. weak attempt at humor. I did see you in concert with Van Halen back in the early 1990s down at the Providence Civic Center – a good show, but too short. Anyway, Sammy I do think it takes a little time for the timing of the passing game to develop once the pads go on and the defense begins to disrupt things some. I've noticed that it's started to pick up a bit of late, although Deion Branch has looked tremendous from Day 1. I think Davey is in a fight for his job. Doug Flutie has taken reps with the second unit and even rookie Matt Cassel is getting more chances than a would-be fourth quarterback typically might. Barring any injuries, I think Davey could be in trouble. I would say that Cassel will be around in some capacity, in which case either Davey or Flutie would be gone. I would say Ro is about 50-50 to make the team. Belichick complimented him today for his knowledge of the system and his improvement reading defenses and making checks. But I don't think it's resulted in better execution. Unfortunately, I predict he will be the odd man out. But it's too bad because he's a nice kid, a hard worker, a good leader and a class act.
Being an avid Madden Football player, one of my favorite Patriots is Bethel Johnson. His lightning speed allows him to dominate the video game football field. Unfortunately, this does not seem to be the case with real life football fields, as indicated by his lack of playing time. I was wondering if you could elaborate on some of the complaints that Patriots coaching staff has with Bethel Johnson. I have read that ball security is a concern, but his hands looked very reliable to me on those circus catches he made against the Jets and the Seahawks last year. And I don't recall him dropping any easy ones. Also, his two career fumbles (according to NFL.com) are dwarfed by his productivity as a return man--Bethel led the AFC in kick return average as a rookie! I have also read that he has a tendency to run soft routes, as even Troy Brown was able to jump Bethel's out patterns in a practice drill. Even if this is still the case, he could be a very frightening home run threat until the rest of his game develops. Of course, we are all troubled by reports of Bethel's attitude problems. I suspect that these will fade away as he gains experience in the league. I think he is an exciting and potentially lethal speed guy who deserves more playing time. Discuss.
Scott Fennell
Thanks for your input Scott. I love when the video game evaluations enter the picture. Bethel's speed is world class and he has certainly proven to be a dangerous kickoff returner. The only ball security issues he has have to do with punt returning. While his speed and vision would seem to make him just as dangerous returning punts as kickoffs, I don't think he can be trusted to handle the ball on punts with the coverage team bearing down him. Decision making is critical in that instance as is ball security. From what little I've seen him handle punts in practice, I am not convinced. He returned two punts in last year's season finale against the 49ers and took one to the house (it was called back by a penalty) and put the other one on the ground. In that job, this risk is not worth the reward. There is nothing more disheartening for a defense than making a third down stop and then walking back out on the field after a 40-yard punt that was fumbled away. As a receiver, he is a home run threat to be sure. He can definitely get behind a defense and I don't think ball security has been an issue in that area. My sense is that his routes are not crisp enough which makes it dangerous to throw the ball in his area consistently because the defensive backs can read and jump the route and make a play on the ball. Tom Brady has to trust that Bethel will do the right thing. I'm not sure he does at this point, which makes it difficult to put him on the field consistently.
Hey Guys, I'm a big fan of Ask PFW and I love being kept up to date on the Pats. I'm just wondering about Rodney Bailey. I haven't heard much about him, but after being on the IR all of last year I'm wondering if you think he will be able to contribute effectively this coming season? Thanks a lot!
Gus Spaulding
I think Bailey is fine and should be a regular part of the defensive line rotation this season. He provides some experienced depth with the flexibility to play multiple spots up front. He hasn't stood out at camp, but the real evaluation for guys like that starts Friday night.
A few weeks ago when Ted Johnson's unexpected retirement hit us all, and the local papers all ran time lines or story's about Ted's noble career as a New England Patriot and a REAL and even IDEAL football player in general, some mentioned his dispute/fallout with Belichick a few years ago. But none of the articles I read mentioned the details of the dispute, even though, I felt, those details were just as telling as many other aspects of his career about why he was so respected as a football player. By just mentioning the dispute without any details, I felt the articles implied a 'temporary' lapse in his otherwise meritous career (including multiple contract give backs for the greater good of the team and to ensure him remaining a Patriot for his career). But, I firmly recall, when the dispute occurred, while I never like to encourage or support a player not showing up for contractual duty, I could understand his perspective during the dispute. His reason for blowing up and taking a few to cool down was his anger over learning that he may be taking pine on the end of the bench all season. His demand was, play me or trade me. From what I recall, the way his comments came out went somewhat like, 'I don't want to just sit and ride out my contract like a golden parachute into retirement getting paid good money on the bench, I'm paid to play and I want to play, and if I can't play here since I believe I can still play let me go play somewhere else.' Now, obviously players need to suck it up and accept their role, and the Patriots exemplify players who have accepted lesser roles for the greater good. But can you really blame a player, especially a MIKE, who was forced to retire because of how hard he played his job, for having had so much pride that he didn't want to take the easy ride on the pine and collect a pretty sweet pay check every week. He saw himself as a football player, not as a welfare recipient in the final days of his career. It's sweet that his last season at least was a complete season and one of his best numbers wise. I think the character he showed in that dispute is what allowed him to keep coming back after all the tests and trials he went up against through the years, physical and mental. p.s. I know, no question for you here, unless you'd like to comment, just wanted to point this out for those who didn't recall the general details of the dispute.
Dan from Peabody
Thanks Dan. I'm sure Ted is grateful for your support. If I'm not mistaken, Ted's problem was with an assistant coach and a lack of communication. Once Ted met with Bill Belichick, everything was ironed out. Ted obviously felt betrayed in some regard to act as he did and because Ted played so hard, was a community figure and was so cooperative with the media, he received a benefit of the doubt that some other players may not have during that situation. Without knowing all the details around that situation, it would be difficult for me to add much to your comments. He obviously resolved the differences to his satisfaction and played a significant role that season. Playing time seemed to be at the crux of the problem, but I think it was more of a misunderstanding between the sides as to how that playing time issue was being communicated or understood.
OK, I hammered you last year on this issue...and you quite appropriately hammered right back. New nail. Last week, Andy Hart "objectively" predicted a mediocre 11-5 season and a championship derailment by none other than the Steelers (not sure if you're following their problems lately). I'm just curious why, other than to possibly raise the ire of die-hards who read your insightful column every week. Yes, we all appreciate objective journalism, but sometimes...more often than not...it would be nice if you guys shared some of the passion and triumph of this extraordinary team. The Pats not only own the NFL post-season (see Colts, Steelers, and 3 Super Bowls), but also are now justifiably the new standard of excellence in all of professional sports. Again, last year a similar prediction, now brother Andy says it's over before it starts. I'm guessing it does no good to remind you who turns to your column each week, so I'll just ask for your "objective" analysis. Exactly what is they can't overcome? The odds, Charlie, Romeo, Ted X 2, or simply the pressure? Personally, I'm looking forward to 15-1 season and Lombardi Trophy #4. And most odds makers agree...
Tom from Virginia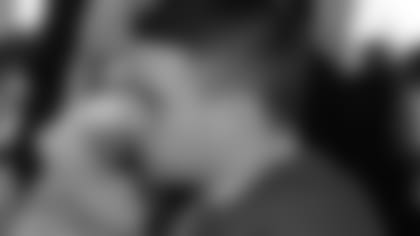 ]()C'mon Tom. First off, 11-5 is hardly mediocre. I don't what world you're living in. The 2001 Patriots finished 11-5 and won the Super Bowl. The 1996 Pats finished 11-5 and won the AFC. The 1985 Pats went 11-5 and also won the AFC. Don't be skewed by the dominance of the past two seasons and think that anything below the 14-2 threshold is mediocre. I believe only 10 teams in the Super Bowl era have finished at 14-2 or better. It's pretty rare even though New England has done it in consecutive seasons. Secondly, just because Andy doesn't think the Pats will win it again this year (no team has ever won three straight Super Bowls), doesn't mean he should be fired as your subject line suggested, although I'd like to fire him from time to time. It's his opinion. He doesn't share yours. He is not required to carry pom pons to work. He is paid to offer his expert opinion and analysis. Why do you put quotes around the word "objective" as if you think he is serving some agenda? You are not required to agree with him and your feedback is always welcome. That's what makes this forum the huge success it has become. If Andy is indeed a fan, his job as a journalist require that he step out of the fan shoes and remove any "passion and triumph" he might feel toward the team. I think you should applaud that rather than degrade it. You can hope that Andy is wrong again and let him know when he is, but it's merely his prediction. I'm sorry I had to defend him on this one, but what's right is. It's out there now so simply hold him accountable for it. If he's right, I expect to see you back in here for your mea culpa. Can someone please tell me when 11-5 became mediocre? That's a .688 winning percentage.
Great forum, thanks for taking the time to answer your fans questions. Knowing that a team's success (specifically Super Bowl victories) can assist the team's players getting enshrined in Canton, what is the probability for Gino Cappelletti to obtain the bust he deserves now that the Patriots have won 3 Super Bowls? What's the actual process for enshrinees? Just a suggestion, it would be interesting to have a player as a guest responder to a question or two. Thanks again.
Tom McMahon
Thanks for your input Tom. It seems unlikely that Gino will get in. I'm biased on this subject since I'm so fond of Gino so I'd have to exclude myself from voting of I had one. But check out this URL at the Hall of Fame web site for the selection process. http://www.profootballhof.com/hof/selectionprocess.jsp
First, I want to compliment you on your excellent coverage of the Patriots both during the regular season and the offseason. I was a long time season ticket holder from the Jim Plunkett era until I moved to Nevada. My question is could you put up a printer friendly game day roster with the player's position and jersey number for the preseason games. If you are an out of the area fan and can only get the preseason games on NFL Network you get the local (Bengal's) announcers who are usually focus on their home team players and the broadcast is clueless about the Patriots after the starters leave the game. I like your News Blitz and also find it interesting to read the Patriots next opponent's local news. One web site that I have found that is like your News Blitz for the NFL is**http://www.prosportsdaily.com/**Keep up the great work.
Vin Keenan
Reno, Nev.
Vin, if you click on the rosters link in the top right corner of the team website, you can get a printer friendly roster that can be sorted numerically, alphabetically, by weight, by experience, by college, by position, by hometown or by how the player was acquired. I hope that helps. Enjoy the game and thanks for the kind words.
First I'd like to thank Ty Law for all the great plays, memories, and especially for intercepting Manning as much as he did. Now that he signed as a Jest though I hope he never makes a single play again in his career. I fully understand he is looking out for himself, and that to players, rivalries are pretty much moot. All I can ask as a fan, though, is this: is there a worse team he could have signed with? Lastly, and this may be that I just missed it in one of his interviews, did Ty ever mention the Patriot Fans who supported him for 10 years in New England? Again I know he looks out for himself, but I thought he might tip his hat to us as he leaves; instead he twisted a dagger in our hearts and laughed all the way to NJ.
Frank Judge
It's tough to see a player who was so great here leave for a rival, but that's life in the NFL. The Patriots chose to let him go so if he signed with the Jets, so be it. It actually adds more theater to an already intense rivalry. I think it will be fun to play against Ty twice a year rather than have him go sign with some NFC team the Pats play once every four years. I know from speaking with Ty in the past that he is grateful for the support he received from fans here. But I think you speak for all Patriots fans when you thank him for what he did here while hoping he never makes another play in his career. That was well put. As a Patriots fan, you root for the laundry, not the people. He is now wearing different laundry. You thanked him so there is no need to wish him well with his new team.
Hey Guys, Long time reader, first time writing (to you). I want to know what the Patriots offered Law (Dollars per Year) when they tried to renegotiate his contract. I think he was worth the six million per year he got from the J-E-T-S. Was Ty's goal to leave New England? Thanks a lot guys and keep up the good work.
Rob Young
The Pats offered Ty a four-year, $26 million deal last year with about $15 million of that guaranteed. He called it a "slap in the face." The terms of his Jets deal aren't entirely clear, but it seems to be incentive laden. His agent apparently said he could earn as much as $28 million over the first three years. I don't know what will be required of him to maximize his income.
What is going on with Ben Watson? I have been reading from various sources that this guy is going to be big this year, but I keep noticing in the camp notes that he "missed practice because of injuries". Is this dude gonna step, or is he gonna be the waste of a first round pick a lot of people thought he was going to be?
Mike Cziria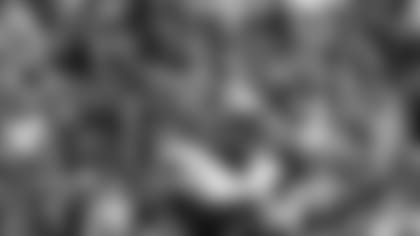 ]()His situation is frustrating Mike. Declaring him waste is irrational at this point, but he certainly has to prove he can stay healthy. After missing last year with a knee injury, he has a lot to prove and he has to stay on the field to prove it. But he hasn't missed a game yet this season. My suggestion is to be patient for now. It's only Aug. 9. Last year, he wasn't even here at this point, but he led the Pats in preseason receptions. He has proven nothing to this point, though, and bears keeping an eye on. I'm not ready to declare that he will have a "big year" as has been suggested. He certainly has the size, speed and strength you like. He catches the ball well. All of that means he should have a big season. Perhaps I am influenced by the fact that hasn't practiced lately, which I agree with you is frustrating, but I am not sold on him despite everything that says I should be – his measurables, character and athleticism topping the list. I have to take a wait-and-see approach, but he is undoubtedly intriguing with a unique skill set. But your and concerns are justified.
Exactly what does a "walk-through" consist of? And second, I plan on attending the team practice Wed. PM. Will there be a geese flyover?Andy Gibbs
Great questions Andy. I expect that the geese will make an appearance, but I cannot predict the size of their formations, which have varied through camp. A walk-through is when the team literally walks through plays it will run live later in practice. It's to take what was covered in the meeting room and what is in the playbook and show it to the players on the field before they run it at full speed.
In last week's Ask PFW it had a few questions about places to watch Pats games in the Washington area, so I was wondering if you know of any in the Dallas/ Ft. Worth area? Thanks for the help. GO PATS!Luke Finch
I know there are plenty of great Patriots-related questions going into the pre-season and the rest of training camp, but I noticed the response to the fan that is moving to the Metro DC area. In a city like Chicago I was hoping another Pats fan might know a good place to take in a game? Thanks.
Chris Lynch