Hi guys, I was just thinking about the Patriots' free agents. I believe that they should bring back [Julian] Edelman and [Aqib] Talib. [LeGarrette] Blount, however, they should let walk. I think with Blount's performance over the final weeks he will demand a lot of money and want to be a starter somewhere. With New England, he would get neither. Also, if they let him walk, Stevan Ridley can be the lead back again and have 2012 type production. Do you guys agree?*
*Stephen Zenack
!I'm on board with the first half of your assertion, Stephen. Edelman and Talib were the top two players on the team this year, and, coincidentally, the team's top two free agents heading into this offseason… hence the "Top Two" cover we went with for this first monthly, offseason edition of PFW (on newsstands locally, 1-800-494-PATS, or www.pfwonline.com to subscribe). I would love to see both of those players remain in Patriots uniforms, but do you honestly think for a moment that neither will "demand a lot of money" like you believe Blount will? Neither Edelman nor Talib will come cheap this offseason, which means either or both could be playing elsewhere in 2014.
Blount, meanwhile, will certainly look for a raise as well, but he just might find one here in Foxborough. Why you think he couldn't remain the team's lead back, as he was over the final month or so of the season, is beyond me. I like Stevan Ridley as well, but New England's success rushing the ball this year was a direct result of having a stable of backs who could do the job. Fresh legs were very important toward the end of the season. Blount really seemed to enjoy being a Patriot and the feeling was mutual. I could easily see his returning with a long-term deal at a reasonable price, though leaving for bigger bucks is also a distinct possibility.
Erik Scalavino
How do you guys feel about the Patriots drafting a wide receiver high this year? They might not have to seeing this draft is stacked at the WR position, but they need a specific type. They need that big, fast wide receiver that can be a threat on the outside and is hard to come by. I don't see anyone in free agency that is a great fit for them. Could they possibly pick in the first round this year and get Kelvin Benjamin (best fit in my opinion for skill/draft position) or Mike Evans to give Tom [Brady] some help? I'm open to a tight end for that pick as well. I'd love to hear your thoughts.
Mike Ruiz
Yes, I certainly think wide receiver is a position of immense need for New England and that they could target it in the draft, possibly even the first round. However, I disagree with your premise that there aren't enough good free agents available. Pick up a copy of our latest PFW, in which you'll find our thorough breakdown of the free agent market starting on March 11 this year. I believe the Patriots should start stockpiling talent at wide receiver via free agency first, but also take a good hard look at the draft crop. It's far too early in the process for us to say just how good any of the draft prospects are, but I'm sure there are at least a few players at wide receiver who could help this team. I truly hope the Patriots address this, because it is a glaring need.
Erik Scalavino
Hi. With the Patriots' season finished, I realized two things: 1) Besides Talib, we don't have very good CBs, and 2) Our WR/TE positions need more depth/skill. I wanted to know if the Patriots will target a good CB in the draft and if maybe they will target a good TE or perhaps Jimmy Graham. Him and Gronk together = unstoppable! Thanks!
Shuki Harow
You're right, the Patriots are very much in need of more help at the cornerback position, as well as at wide receiver, as we've already begun to discuss, and tight end. But you can forget about that Graham/Gronk dream, my friend. New Orleans is almost certain to franchise Graham. But that doesn't mean New England won't address the tight end need or the cornerback one as well this spring. Keep hope alive!
Erik Scalavino
Hey, I was wondering if there was any interest in trying to talk Tony Gonzalez out of retirement. His talents are needed and I think he could be the missing link for the offense this off season. It's worth reaching out to him at the very least. Also, I believe the Pats need to find a deep threat as far as the receiving corps is concerned. A trade needs to happen for a proven vet, there's little time to find young guys in the draft to compliment Brady while he's here. Time is running out!
Eli Soriano
Yes, Father Time is definitely nipping at Brady's heals when it comes to his NFL lifespan, and I agree that the team needs to bring in more talent to surround Brady in these waning years. I don't foresee Gonzalez extending his career, however - here or anywhere else in the NFL.
Erik Scalavino
Hey Guys, I was looking at the free agent list and saw that Jared Allen and Greg Hardy will both be free agents. Do you think either of them will land in New England? And where did the Larry Fitzgerald to NE rumors start? I hear it every offseason, but there has never been any talks between the teams. Why is it continually brought up?
Monty B.
Again, the latest issue of PFW has the answer to your first question in it. Get yourself a copy ASAP! As for Fitzgerald, he's one of the best receivers in the league and there's been speculation about his leaving moribund Arizona for a while. Landing with a perennial contender like New England is a natural place to start a rumor mill. I don't remember exactly when or where the buzz began, but the more it continues, the better. Pairing Fitzgerald and Brady is exactly what this offense needs to be truly competitive again and to mask some of Brady's deficiencies (long balls, for instance). Financially, it would take some deft accounting for the Patriots to make room for him, but as long as there's still chatter about the possibility, I'll hold out hope.
Erik Scalavino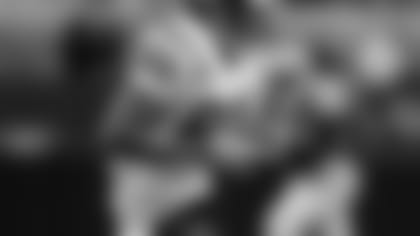 Hey fellas! First-time writer, long-time reader (and listener). With all the swirling trade winds surrounding Fitzgerald, whose cap hit would be enormous, I am wondering why there has not been any trade talk around another top level receiver named Andre Johnson. Johnson has performed better than Fitzgerald as of late, is more physical, has a smaller cap hit, and basically requested a trade during this past season. Plus, the cherry in top is that Bill's old buddy [Bill] O'Brien is now at the helm of the Texans. I would love either one, but Johnson seems like a more realistic target given the Patriots' penny-pinching style of business. Thanks for reading.*
*Andrew Dole
While I would love Fitzgerald, I'd be content if the team were to acquire Johnson, for the on-field reasons you expressed. Good call, Andrew. Whatever they do, the Patriots desperately need a big, fast, downfield target - at least one - for Brady in 2014 and beyond. Johnson would certainly fit that mold.
Erik Scalavino
Hey PFW!! My question is in regards to the salary cap. How do incentives in a player's contract effect salary cap numbers? Could a player sign a really cheap deal (that does not come with a huge salary cap price) and just have a lot of incentives to make it a much larger payout for the player?
Jake Smith
Well… yes and no. There are certain kinds of incentives known as "likely to be earned" bonuses which DO count toward the cap. These are generally performance-based thresholds that a player has reached or exceeded in previous seasons. For instance, if Tom Brady had a bonus for throwing for 2,000 yards, that would be considered "likely to be earned" because he throws for much more than that every year.
However, if he were given a bonus for throwing 75 touchdown passes in a season, that would obviously be considered "unlikely" to be earned because no one has ever done that. Unlikely to be earned bonuses do NOT count against the cap.
So, yes, there are ways of giving players cheaper contracts with bonuses that don't count against the cap, but not many players would agree to sign a deal that included too much money that they would likely never see.
Erik Scalavino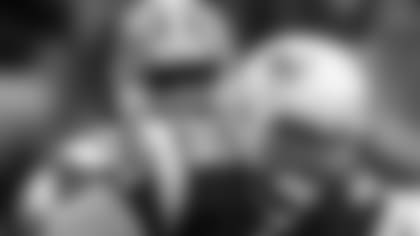 I'm a huge fan of James Develin. What do you think about him and what he has done to help the Patriots? Are the Patriots going to keep him?*
*Nicolas Garcia
Those of you who are faithful readers of my After Further Review columns each Monday on patriots.com know that I'm very impressed with what Develin was able to provide at fullback in 2013. He has emerged as a bona fide fullback who is an integral part of this team's rushing attack. I fully expect New England to keep him and for his role to continue to grow in 2014.
Erik Scalavino
Do you think the Patriots will address the offensive line in the draft? I feel that this unit has been the worst performers in each of our last playoff exits. I know it's not sexy to pick an offensive lineman in the first round, but the QB has to be upright in order to perform well.
Craig Cubberly
In the draft? Yes, I could easily see the Patriots selecting an o-lineman at some point. First round? That's not the direction I'd like to go, either, but it's not out of the question, particularly if the team stays put at the 29th spot.
Erik Scalavino
Afternoon fellas, just a quick question this week about coaching contracts. Obviously, there is going to be quite a bit of turnover with coaches this season. Do their contracts work against the salary cap, or is there a separate cap for coaches, or can they just go to the highest bidder? Cheers!
Rob Masters
Thanks, Rob. No, there is no salary cap for coaching staffs, nor do their salaries count against the players' cap. Teams can spend as they see fit on head coaches and their assistants.
Erik Scalavino
What are your thoughts on [Steve] Gregory being on the team next year? He played awful towards the end of the year and never had a big impact. I know he was hurt for a couple weeks, but [rookie Duron] Harmon did a decent job when needed and I was curious if there might be some safety help via free agency.
Kolby Sullivan
Gregory did have a strong start to the season as the starter alongside Devin McCourty. Both players, though, tailed off a bit as the season went on. Gregory hurt his right thumb, but I wouldn't count that as an excuse for the diminished quality of his play. I just don't think he was reading and reacting as well, and his tackling was somewhat suspect, too. So, yes, I could see the Patriots attempting to infuse the safety position with some competition, whether it's via free agency (there are some good ones out there) or the draft.
Erik Scalavino
Obviously the Pats DT position was a position of concern towards the end of the season. What do you guys think the future holds for the position? Do you foresee the Pats fixing the position through the draft/free agency or will they stay the course and count on [Vince] Wilfork, [Tommy] Kelly and Armstead getting healthy and the further development of [Chris] Jones, [Joe] Vellano, and [Sealver] Siliga?
Zach Strong
I'm concerned about this position, in part because of the severe injuries to Wilfork and Kelly. Plus, I've not seen what the enigmatic Armstead can offer. New England got the most out of rookies Jones and Vellano, as well as journeyman Siliga, but those guys are better suited as situational backups rather than every-down players. So, yes, I think the front office should seek out some talent for this position wherever it can find it.
Erik Scalavino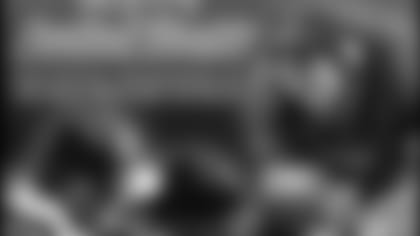 ](http://www.pfwonline.com/subscribe)Do you have an update on [defensive tackle Armond] Armstead? Just wondering what the possibility is for him being in the defensive mix next year. Also how is T.J. Moe coming along? Thanks.*
*Karen Drake
I'm not hearing anything about Armond Armstead. Will he be ready for camp this year or is he no longer with the team?
Kacey Lewis
Neither of us are hearing anything about Armstead or Moe because, with very few exceptions, players aren't around the facility this time of year. We certainly don't have daily access to see or interview them, either, like we do during the season. I can only tell you that I did see Armstead last month in the locker room, sitting around joking and talking with some teammates. And Bill Belichick mentioned him as a key loss in one of his final press briefings of the year. So, assuming he's recovered from that mysterious infection that kept him out all last year, I would expect to see him again when the team takes the field for spring practices. Moe, meantime, has not been seen - by me, at least - since he was injured last spring. He still had a locker when last we were in there, but other than that, I have no update on him or his condition. Sorry.
Erik Scalavino