Hey guys, I'm curious about some of the RFAs out there. I know the Pats would have to give up some picks, but wouldn't it be smarter to use those picks on proven players? I'm thinking give up a 1st (maybe the Raiders pick next year) for someone like DeMeco Ryans or Elvis Dumervil or the 2nd for D'Qwell Jackson or a 3rd for Kirk Morrison. I mean with all the picks the Pats have this year and next, they could land two stud LBs who are proven, no guessing. I'd personally love to see Ryans and Dumervil in a Pats uniform. Thanks, and keep up the good work.Keith Henderson
I'm with you, Keith, to a certain extent. I, too, would like to see New England target some of the inordinate number of restricted free agents on the market this uncapped offseason. I just want to be clear about how the process works. If you're the Patriots and want to go after Dumervil, let's say, via the offer sheet process, you have to do so using this year's picks. That means next year's Raiders first-rounder, which New England got from the Richard Seymour trade, is not available as a bargaining chip.
What's more, the Broncos tendered Dumervil at the highest level (a first- and third-round pick as compensation) and New England doesn't have a third-round choice in this year's draft at the moment. So, they couldn't even attempt to acquire Dumervil in that fashion unless they made another move beforehand to secure a third-round choice in the 2010 draft. Now, if you're simply talking about trying to trade for those players using our draft picks as bait, I'm fine with that.
Erik Scalavino
Gentlemen, big fan of the show. I listen every Tuesday and Thursday and my question is, what is next for the Pats? Do they tackle the secondary, pass rush, or receiver?
David O'Neill
Thanks for listening (David's referring to "PFW in Progress," our cult-following of an internet radio show, for those who may be unfamiliar … live from noon-2 p.m. Eastern today and available for download thereafter) and the answer to your question is … yes! They desperately need help at all those positions, particularly outside linebacker/defensive end and receiver. Less so, perhaps, in the secondary, but still, I'd like to add some talent there in the draft.
Thus far, teams across the league have taken a very conservative approach when it comes to the RFA market. It seems like no one wants to be the first to jump into these "uncharted waters" (a phrase we heard ad nauseum at the Combine). I hope that will change and teams like the Patriots will made some bold moves for top-flight RFAs, but as time goes on, it's looking more and more like this year's draft will be make-or-break for filling those gaping talent holes on the roster.
Erik Scalavino
Why are the Patriots not going after any free agents, especially on defense?
Michael Barber
What the heck are the Pats thinking?? They've let every big name free agent get away?? They still have no pass rusher, no TE, an aging o-line, no real reliable RB, and a suspect secondary!! What is Bill thinking??
Paul Calnan
Dear PFW, I was wondering what Bill is thinking? We need CBs and a DE that can rush the QB. Antonio Cromartie and Julius Peppers were available and we could've used them. We could've traded Laurence Maroney for Cromartie and signed Julius. Now, if you look at it on paper, the Jets are the best team in our division … not to mention that Anquan Boldin and Antonio Bryant were available for WR, which we need also. Besides Moss, we don't have receivers, and then to let Ben Watson go ... so, again, what is Bill thinking?Eldred Robinson
Clearly, New England has prioritized this offseason, and tops on the list were their own free agents (Vince Wilfork, Kevin Faulk, Leigh Bodden, etc.), which should not be underestimated. They franchised Big Vince and soon thereafter worked out a long-term deal to keep him here. Bodden, meantime, looked all but gone to Houston before the Patriots came up with an 11th-hour offer that he found satisfactory. Bodden was widely considered one of the top two free agent corners on the market, albeit in a relatively weak year for that position. Nonetheless, his staying put allows the Patriots to focus more on acquiring a pass rusher, most likely in the draft.
The team reportedly did make an attempt at Peppers, the unquestioned prime cut of free agency who wound up in Chicago, and were also said to be involved in the Boldin sweepstakes, but lost out to Baltimore. Admittedly, it's a bit disappointing that the Patriots haven't gone out and recreated their 2007 offseason – getting Moss, Welker, A.D., Stallworth, Kyle Brady, Kelley Washington – but remember, that year was an anomaly from start to finish, both on the field and in the front office. What we're seeing so far this offseason is what we normally get from the Patriots. The good news is, there's still more time for them to make some quality moves.
By the way, just curious … what happened to all you "In Bill We Trust" fans out there in Patriots Nation? Haven't heard from you in a while. Hope everything's all right. Keep in touch.
Erik Scalavino
We know the Pats used some of the spare O-linemen on running plays last season in the TE position. Might they be leaning on doing that more consistently as a game plan, or do you see the Pats drafting a few TEs next month (why does it take so long to get to April 22 every year)? Thanks, my favorite knuckleheads. Always fun to read your comments.
John Ozstryker
Why is it that every year we get rid of our tight ends and then refill the roster with players that have the same style and capabilities of the ones that we just released?
T. Bergin
Starting with John's question, I think they'll continue using the linemen in obvious running situations AND draft a tight end or two next month. This draft looks meaty in the middle rounds for tight ends, and that's where I'd expect New England to take a flier on one or two players. The Patriots offensive linemen are among the most athletic in the league, which gives them the luxury of using them in those heavy run-blocking packages. They weren't always successful running the football in those looks last year, but that could have been due to any number of factors. I'm not sure replacing them with a tight end would have produced any better results.
To the second question in this group, I'd say tight end is a spot where you don't normally have a lot of all-star caliber players league-wide. Think about it, not many teams have a Jason Witten, Tony Gonzalez, or Antonio Gates. They're few and far between. Furthermore, my guess is, the Patriots have a particular set of skills they look for in their tight ends, based on what they're asked to do in this offense (which could explain your perception that they're all the same). They just haven't found one or two who can do those things exceedingly well on a consistent basis. Part of it could be the evaluation process for that spot, and part could be the nature of that position.
Speaking of TEs in New England, if you haven't already, check out last week's Debate Friday, which deals with this very topic.
Erik Scalavino
**Although I think that there is little to choose from as far as free agents (after Peppers) and maybe too much to give up for in the restricted outside LB position, AND, I do think that the Patriots will move up in the draft to pick a top prospect – I think that there's a chance that Bill Belichick will mend the fences and get more out of Adalius Thomas in 2010! AD complained he had [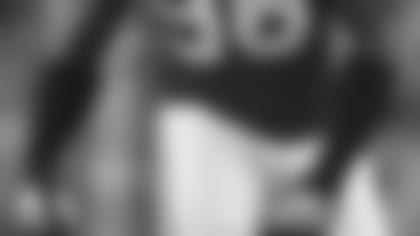 ]()nobody to communicate with when he needed help. BB announced he was going to be more involved directly with the defense this coming year. He's got the skills, he's got the experience in our system … question is, can this happen?? *Gary Abrams*
Is anyone else hoping Brandon Marshall signs with Seattle so that maybe Branch becomes a little more expendable, perhaps allowing a straight up trade for AD? What do you think the chances are of this happening? Also, if AD is not to be back with the team next year, what is the reasoning for him still being on the roster?
Kyle Witkoski
It's a good thing I read this mornings press clippings before answering this set of A.D.-related questions. Had I not, I would have sided with Gary and said, "Sure, there's a chance, albeit slim, that Thomas could remain in New England in 2010.' But after reading Karen Guregian's article in today's Boston Herald, I've lost any faint glimmer of hope I might have seen in the situation.
In it, Karen recounts an e-mail exchange she had with Adalius on Monday, the first day of New England's offseason strength and conditioning program. Thomas claimed he was unaware that yesterday was the start date. Doesn't sound like there's been much détente between A.D. and B.B. That seemingly being the case, I think an A.D.-for-Branch trade makes perfect sense for both parties and their respective teams.
Erik Scalavino
What are the chances the Patriots sign Terrell Owens?
*Jason Mosley *
How do the writers at PFW feel about acquiring T.O. so that he may be positioned opposite Randy Moss (considering that Randy has been outspoken about the possibility of not playing in a Pats uniform next season)?
Chris Adamec
I was wondering what you think about the Patriots signing Javon Walker. I think he'd be a good second receiver and he probably wouldn't be too pricey.
Ryan Kalriess
What would you think of giving Laveranues Coles a try in New England. He's a proven receiver hasn't won a ring. Realistically, I would prefer Brandon Marshall. But as an option to take some heat away from Moss and with Welker's health unknown, how does that sound?
John Himmelberger
What do you guys think about picking up Mike Furrey? He had 2 good seasons in Det. of all places and then went into obscurity with the Lions and Browns, not hard. Does he have anything left?
Pascal Rawls-Philippe
Of all those choices, I'd go with Coles. He's not the cancer that T.O. is, nor the temperamental prima donna that Marshall is. Walker, meanwhile, has his own off-the-field and injury issues. Coles, oddly enough, is the least offensive character of this bunch. He's also a skilled route-runner, has reliable hands, and has produced at several spots. Granted, he's also long in the tooth, but I'd be willing to bet he'd be better for the Pats than Joey Galloway was last year in similar circumstances. Furrey, meanwhile, had one 1,000-yard season in his seven-year NFL career (2006 for Detroit), and hasn't come close to repeating that mark before or since.. Coles, despite having three more NFL seasons under his belt, is nine months younger than the 33-year-old Furrey, and has a much more impressive track record of production.
Erik Scalavino
**What is happening with Brandon Tate? They said he could be a great receiver in the future. He played in only one game and did [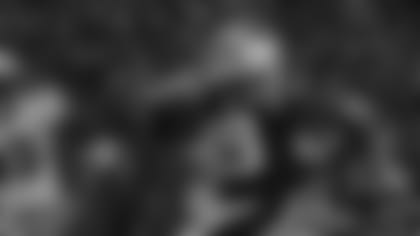 ]()not return. Will we see more of him this year, or did he not recover from surgery?*
*Daniel O'Neil
What is the status of Brandon Tate? Do they expect him to come back? From what I heard, we were expecting big things from him and Tom Brady definitely needs another guy to throw the ball to.
Todd Patton
Tate, a 2009 third-round draft pick with first-round talent, was recovering from a serious knee injury he suffered a season earlier in college. Perhaps he came back a bit too soon when he was activated for the London game last October, but the Patriots needed his help at the time. Based on what Tate told a reporter from a local newspaper in his hometown recently, he's on track to contribute substantially to the 2010 Patriots. That would be welcome news, indeed, if true. We haven't seen him in months, however, and may not until May's mini-camps, at the earliest. If he's out on the field for spring practices, we'll be in a better position to give you a concrete update on his status.
Erik Scalavino
LEADERSHIP … THIS IS THE #1 MOST IMPORTANT INGREDIANT ON THE D SIDE OF THE BALL-----LACKING---- DOESN'T ANYONE AT PFW HAVE ANYTHING TO SAY ABOUT THIS???? THERE IS NO PLAYER ON THIS SQUAD THAT HAS THIS RIGHT NOW, AND WITHOUT IT- THIS UNIT WILL FLOUNDER JUST AS IT DID AT THE END OF THE SEASON. NO MATTER WHO IS ON THE FIELD!!!!! I HAVE SUGGESTED MYRON ROLLE BE DRAFTED FOR HIS QUALITIES IN THIS AREA, ALONG WITH HIS OUTSTANDING ABILITIES IN TACKLING, COVERING RECEIVERS, AND READING D'S.
JOHN CONNORS
I decided to leave the above submission as-is, to address this pet peeve … People who type with the "Caps Lock" button on are as annoying as drivers who keep their blinker on for miles after changing lanes. Are you really that oblivious? In both cases, my plea to you is … TURN THE DAMN THINGS OFF!
As for the question about leadership, the fact that certain players (e.g., Wilfork, Faulk) with captainship experience have already spoken publicly about this particular issue on last year's team gives me a bit of optimism about the chances of it being addressed properly in '10. Who exactly will step up remains to be seen, however.
And with regard to Rolle, the safety from FSU, we all like him as a person, and we'll soon be watching his film to evaluate him as a player. But regardless of where he's drafted, he's not going to come to any team and command instant respect or be a voice by which veterans will be hypnotized right off the bat. That sort of thing takes time … years, in most cases. If Rolle turns out to be as good on the field and in the locker room as he is in the classroom, then, yes, he'll make a great leader, eventually. New England's leadership issues can't wait that long to be resolved.
Erik Scalavino
Hey guys, wondering what you thought about trading up to around pick 10 and drafting Alabama's Rolando McClain. He seems like a great fit to put next to Jerod Mayo and have two young talented middle linebackers in the 3-4 defense.
Josh Kelly
McClain was a dominant player the few times I watched Alabama games last season, no question. And I wouldn't be against trading up in this draft, either. But not to select McClain, necessarily. The Patriots have more pressing needs (at OLB, for one), and if they got as high as 10, as you suggested, that might put them in position to get a guy like C.J. Spiller, the do-everything back from Clemson. It'd be difficult to pass on a talent like that.
Erik Scalavino
I noticed that a lot of people have the pats taking Brandon Graham in the first round, but from what I've seen out of Sean Witherspoon, he is much more the outside linebacker that this squad needs. What are your thoughts and comparisons on these two players?
Tom Snow
The footage of this year's draft prospects arrived late last week, and dubs had to be made, so, we just started watching film this week. In the days and weeks leading up to the draft, we'll post on patriots.com our opinions of these and all the other top players at every position, as well as offer podcast versions each Wednesday (starting tomorrow with running backs). I know you're all anxiously awaiting our analyses, but please bear with us for just a short time more, as we want to do all our homework to provide you with the kind of comprehensive critiques you've come to expect from our draft coverage.
Erik Scalavino
Are the Jets in the midst of being the king of the AFC NORTH? Please don't let this happen.Randy Wingate
I absolutely, positively, 100-percent guarantee that this won't happen. It will never, never, NEVER happen, Randy. Mark it down. You read it here, on Ask PFW. I'm on record as stating that the New York Jets won't ever be crowned kings of the AFC North. No way, no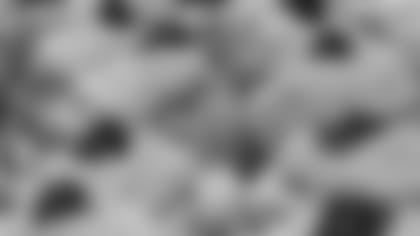 how, no sir … You know, not unless the NFL conducts another realignment of the divisions and moves them from the AFC East, where they've resided for the past, oh, 40 years. Zoinks, Randy! I'll give you the benefit of the doubt, though, and assume you wrote this after getting a head start on the rest of us on St. Patrick's Day celebrations, if you know what I mean (Which reminds me, don't forget about St. Joseph's Day on Friday … it's like St. Paddy's, only for Italians. You wear red and eat zeppole {pictured}… good times.)
Erik Scalavino